Martin Nicholson's Cemetery Project
Priory Church of St Mary and St Michael, Great Malvern, Worcestershire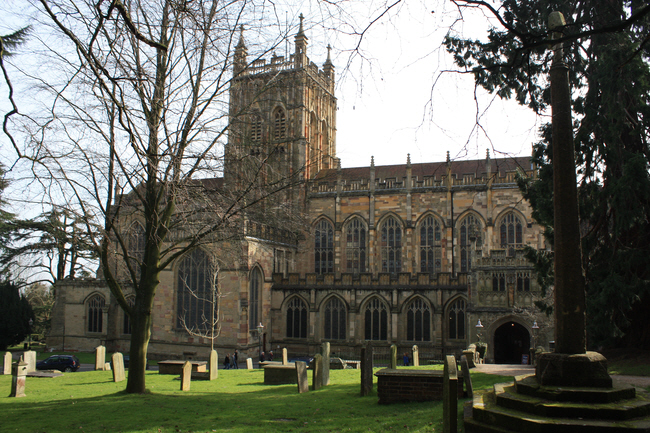 Great Malvern Priory was a Benedictine monastery from1075-1540 and is now an Anglican parish church. It has the largest display of 15th century stained glass in England, as well as carved miserichords from the 15th and 16th century and the largest collection of medieval floor and wall tiles.
---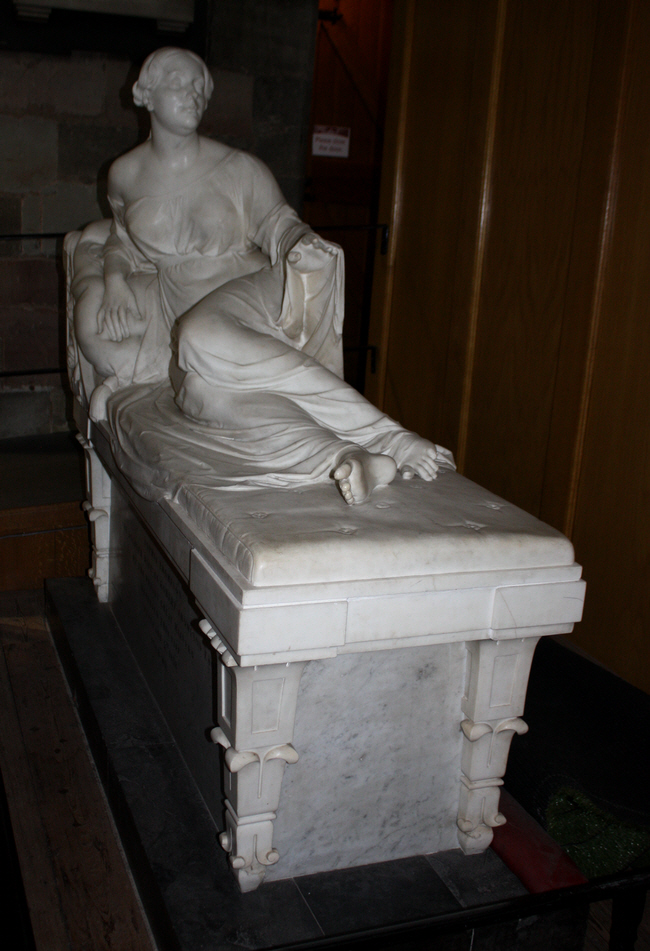 The Sophia Thompson statue by Peter Hollins. He depicts her in a neo-classical style turning in joy at the moment of her death to see the risen Christ.
---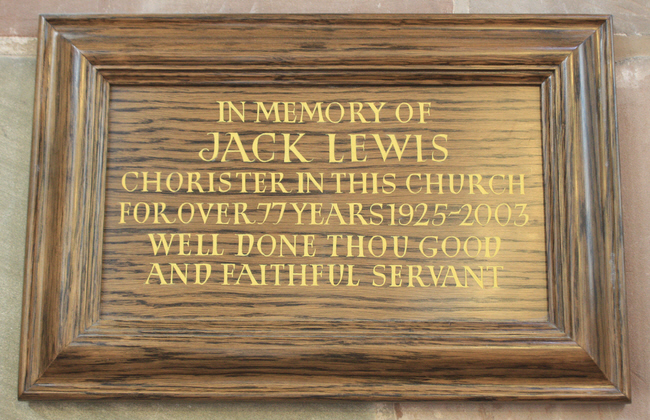 Jack Lewis was a Chorister for over 77 years.
---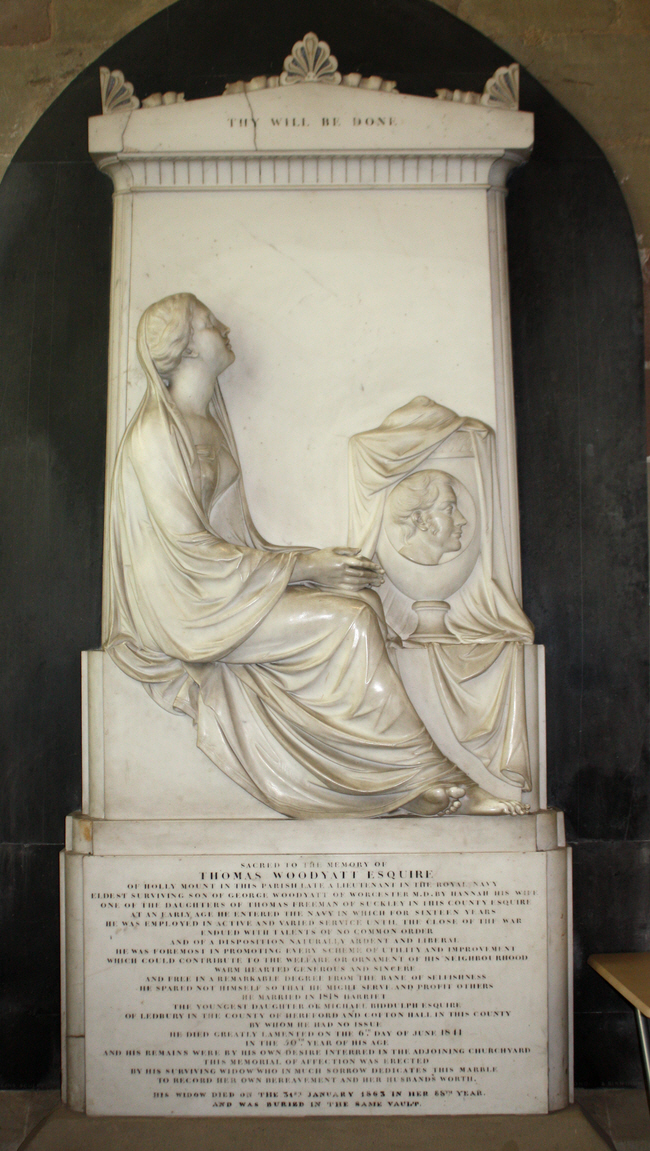 The memorial to Thomas Woodyatt located at the rear of St Anne's chapel, in the south-east corner of the church. He was a naval officer who died in 1841 in his 50th year. His widow died on the 31st January 1863 in her 88th year and was buried in the same vault.
---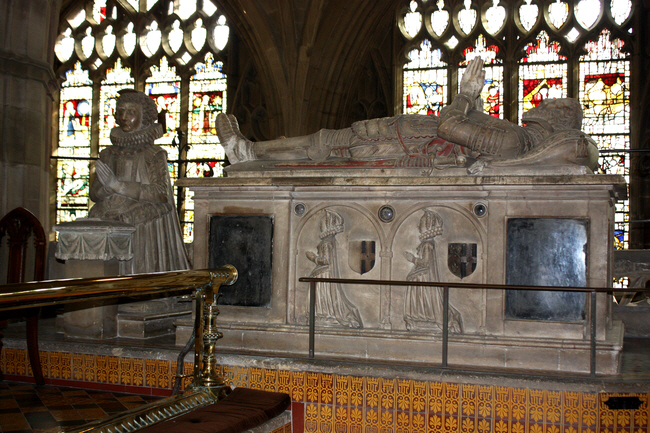 John Knotsford died in 1589 having been pre-deceased by his wife Jane in 1582. Their daughter Anne is shown kneeling at the foot of their tomb.
---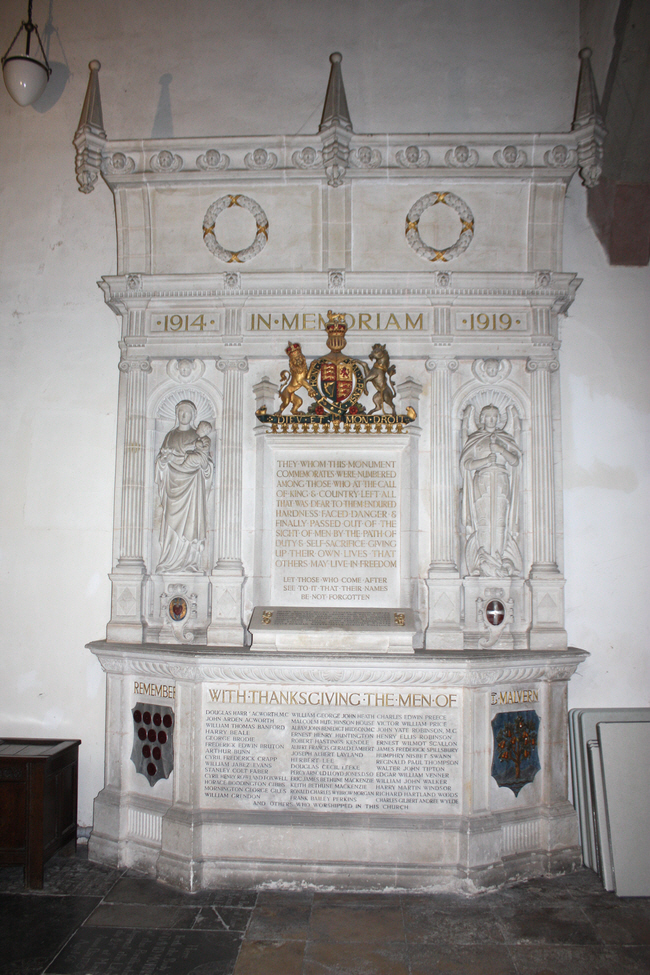 The magnificant war memorial is located inconspicuously in the northwest corner of the church opposite the main door.
---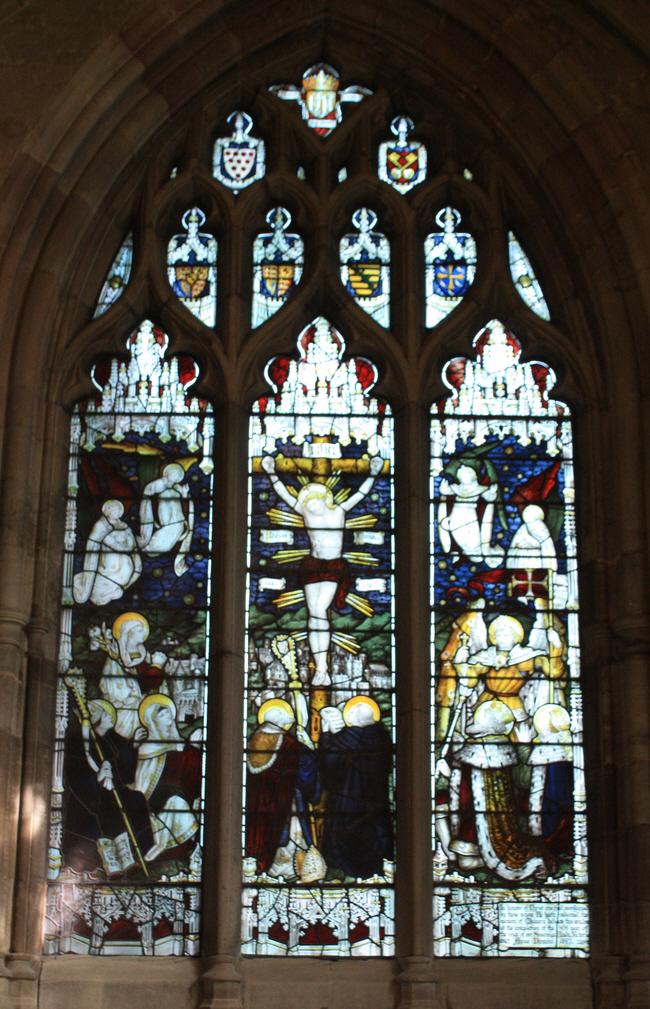 Stained glass window by the Kempe Studio showing SS Mary, Anne and Benedict - the Crucifixion - SS Wulstan, Werstan, Michael, Edward the Confessor and Catherine.
---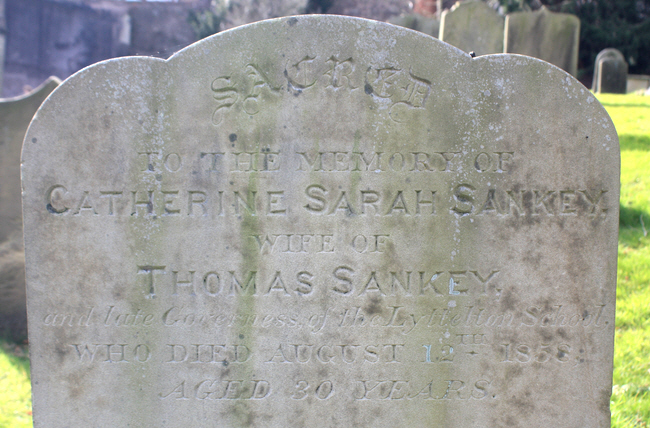 Catherine Sarah Sankey had been the Governess of the Lyttelton School.
---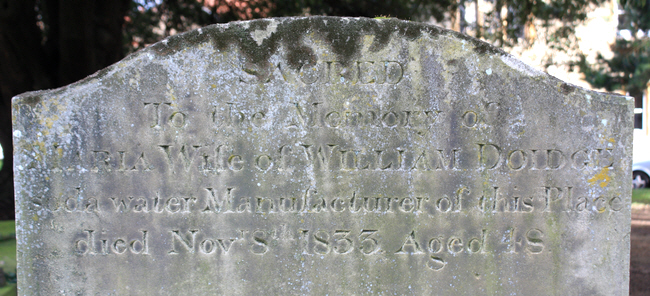 William Doidge was a "Soda Water Manufacturer".
---

I was so long with pain opprest - Which wore my strength away - And made me wish for endless rest - That never will decay.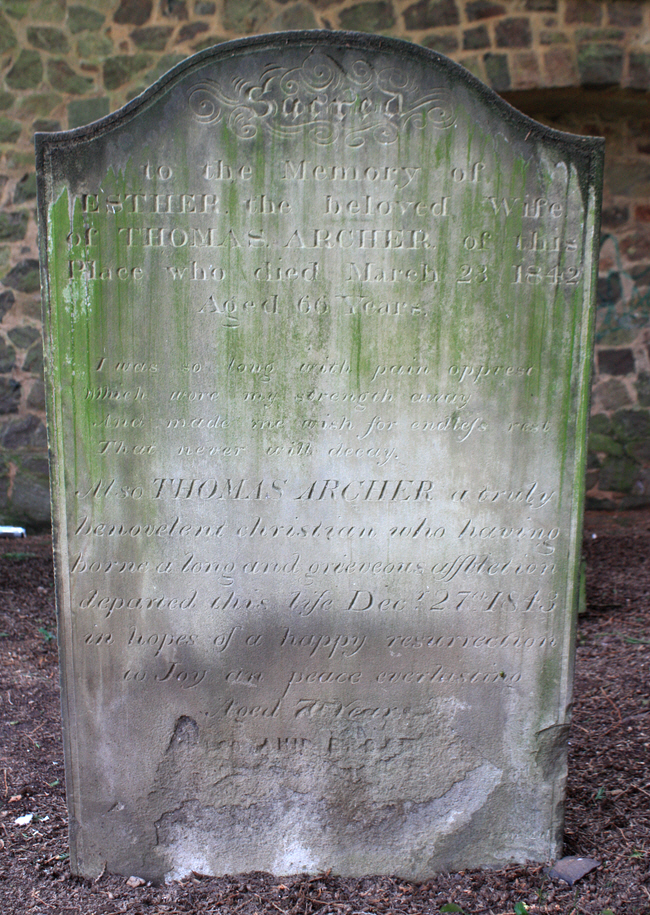 ---
Claire Christine Nicholson and Martin Piers Nicholson - Ticklerton (Shropshire) and Daventry (Northhamptonshire), United Kingdom.
This page was last updated on March 12th 2016.