Martin Nicholson's Cemetery Project
St Mary, Mucklestone, Staffordshire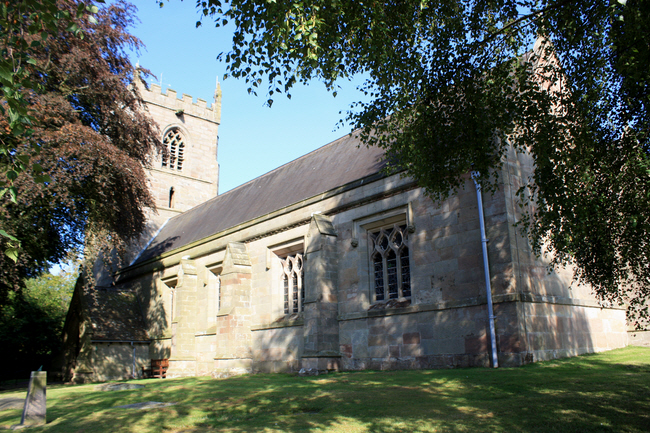 The church of Saint Mary at Mucklestone, which originally served the whole of the ancient parish, is in the decorated style. Except for the tower, it was rebuilt according to church records in 1789 and again in 1883 by Lynam and Rickman in keeping with the surviving medieval tower. It contains stained glass windows designed by Charles Kempe in the 19th century including commemorations of the Battle of Blore Heath.
---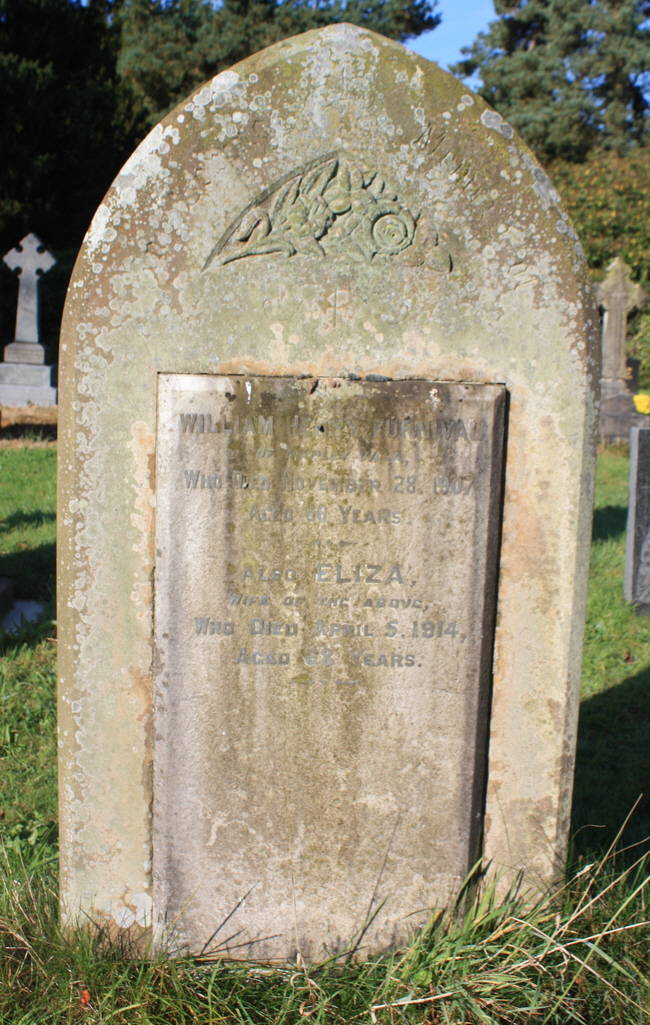 It looks as if the central section of the stone was removed and a new portion inserted.
---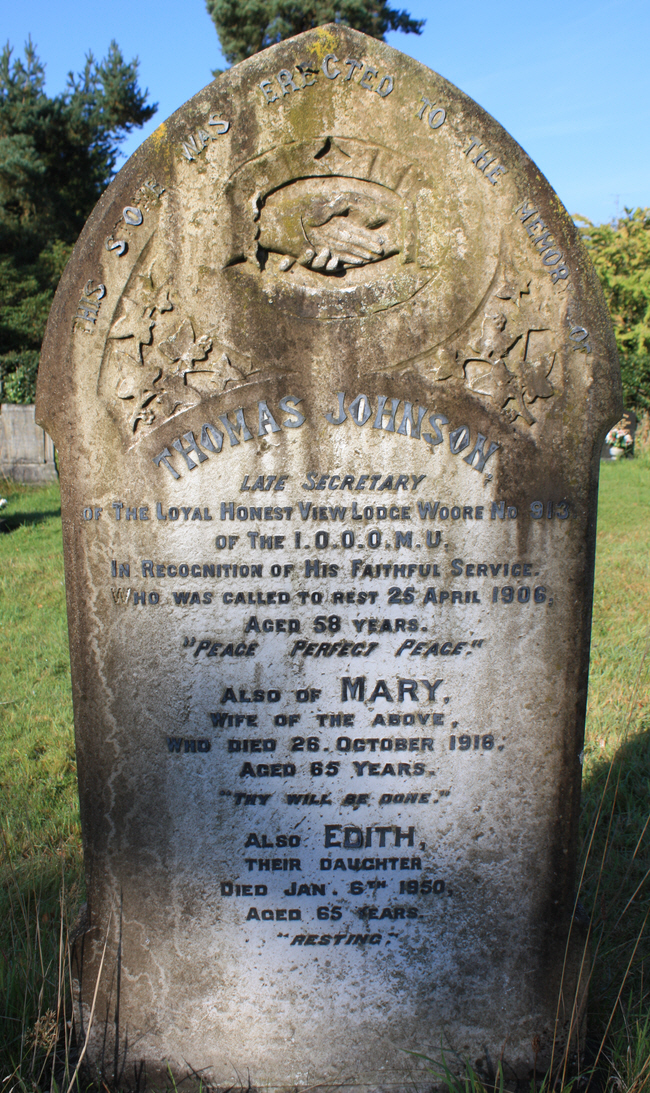 We have been unable to discover what the initials I O O O M U stand for.
---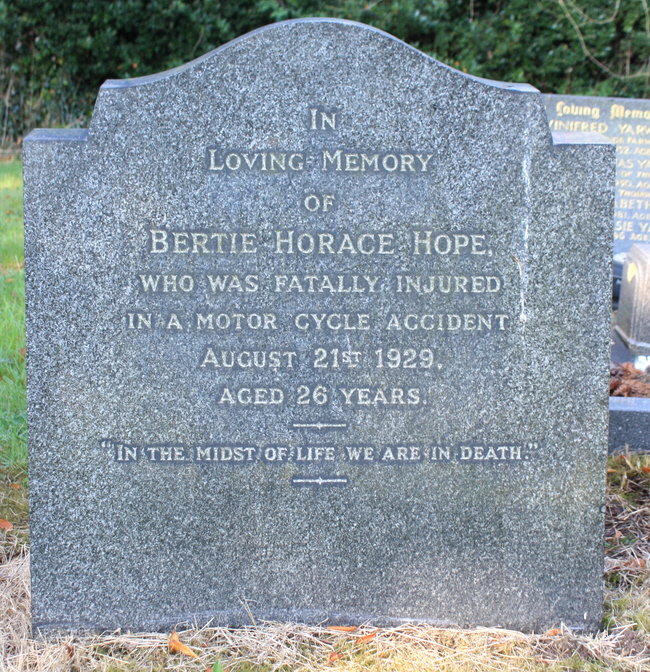 Bertie Hope was killed in a motor cycle accident - in 1929!
---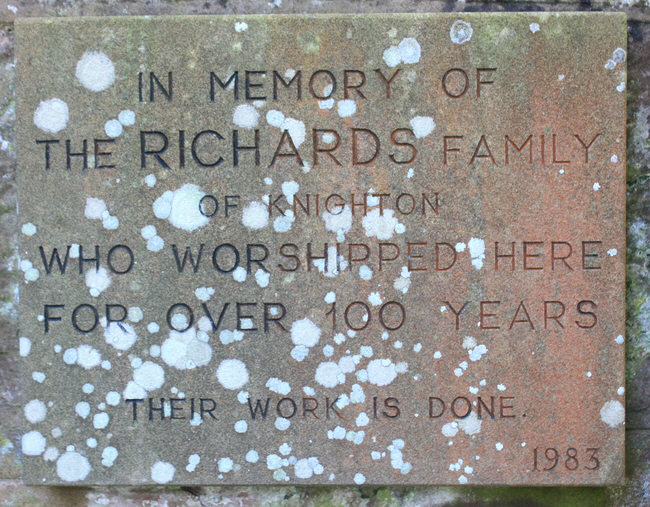 The Richards family worshipped at this church for over 100 years.
---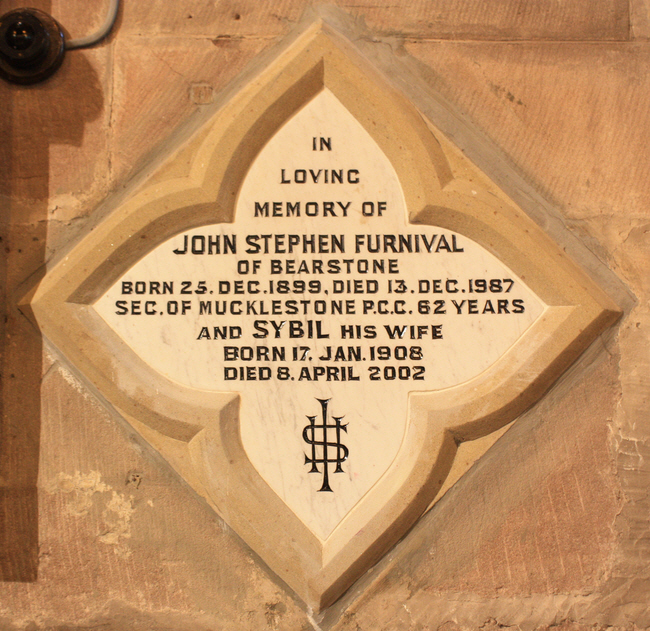 John Furnival served on the Parochial Church Council for 62 years.
---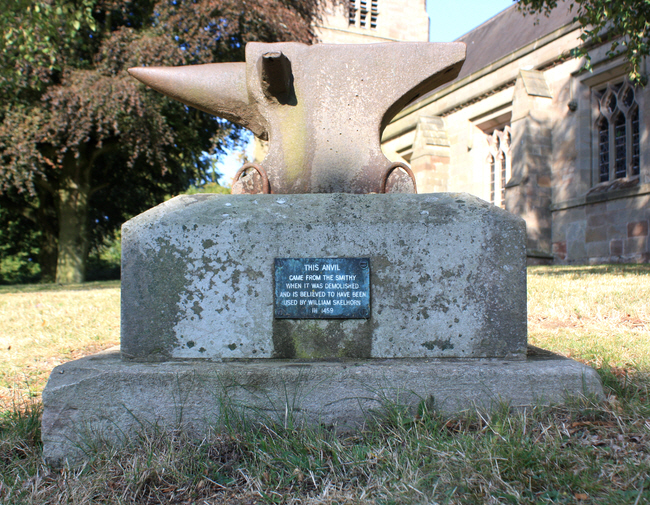 The village is notable for its associations with the Battle of Blore Heath. According to legend, Queen Margaret of Anjou is said to have watched the defeat of her forces from the church tower, before fleeing on horse-back. It is said that Margaret employed the local blacksmith, William Skelhorn, to reverse the shoes on her horse to disguise her getaway. An anvil said to have belonged to Skelhorn stands in the churchyard to commemorate the event.
---
Martin Nicholson - Shropshire, United Kingdom.
This page was last updated on September 8th 2014.