Martin Nicholson's Cemetery Project
St Myllin, Llanfyllin, Powys, Wales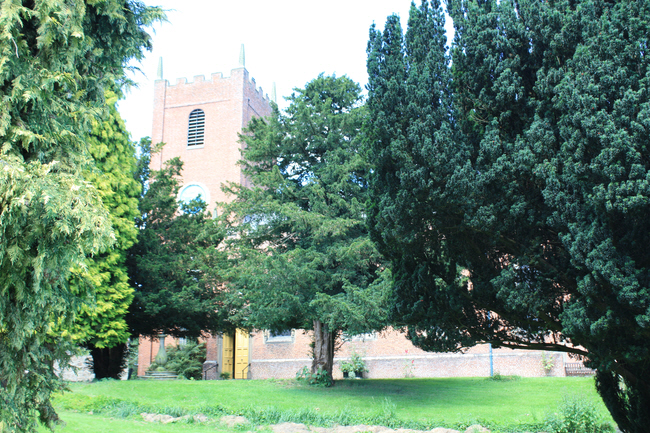 The church was founded in the 7th Century by the Irish Bishop Molling (Myllin) and the earliest references to a church in Llanfyllin appear in the Norwich Taxation of 1254. The present building dates back to 1706, built in local brick in a simple preaching house style. In 1826 a schoolroom was added which now serves a vestry and meeting room. A major re-planning of the church interior took place in the 1850s. The church seats approximately 300 people, and is unusual in having no central aisle.
---
The boards that give details of the benefactors of the church deserve careful reading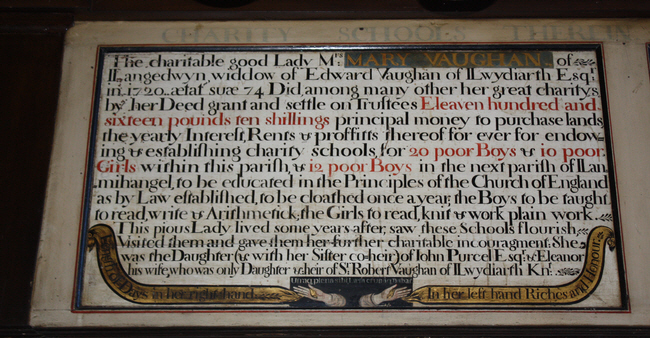 Note the difference in what boys and girls should be taught!
---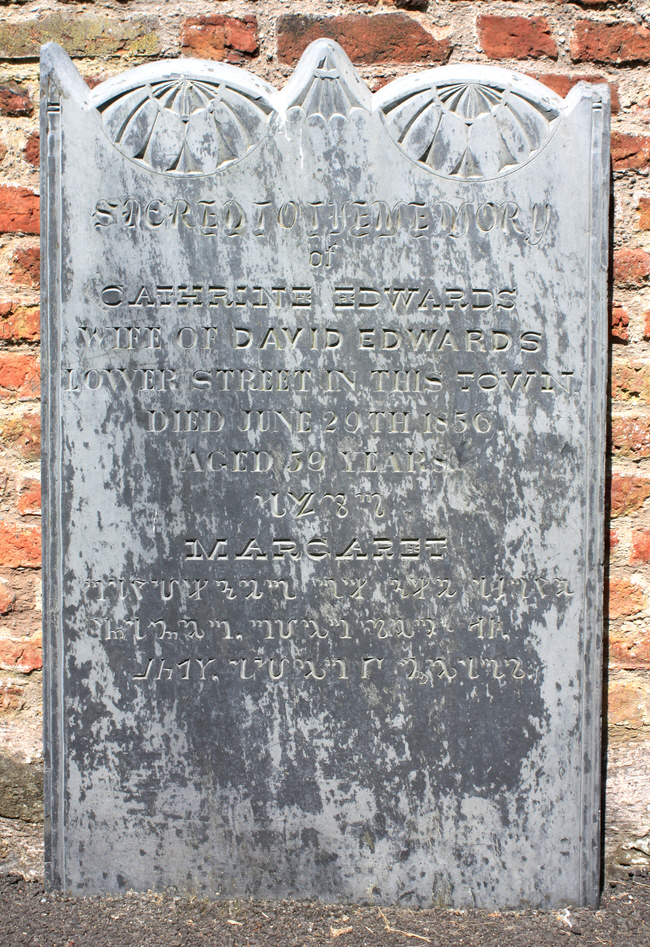 Why was some of the text inscribed in Theban?.
---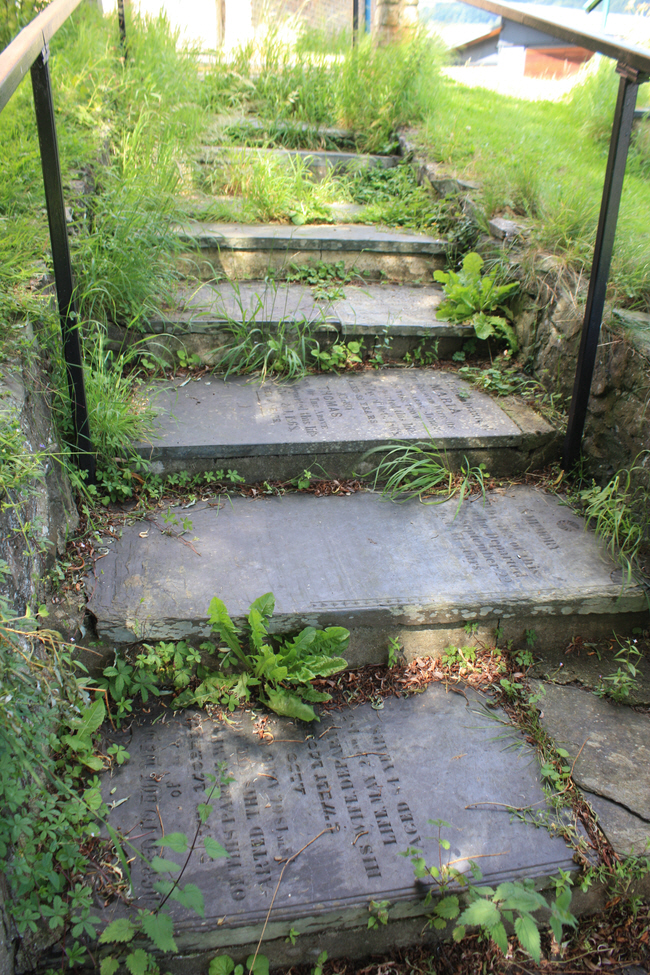 We do not approve of using old gravestones as steps - it seems disrespectful.
---
Claire Christine Nicholson and Martin Piers Nicholson - Ticklerton (Shropshire) and Daventry (Northhamptonshire), United Kingdom.
Last modified on August 6th 2016