Martin Nicholson's Cemetery Project
St Mylor, Mylor Harbour, Cornwall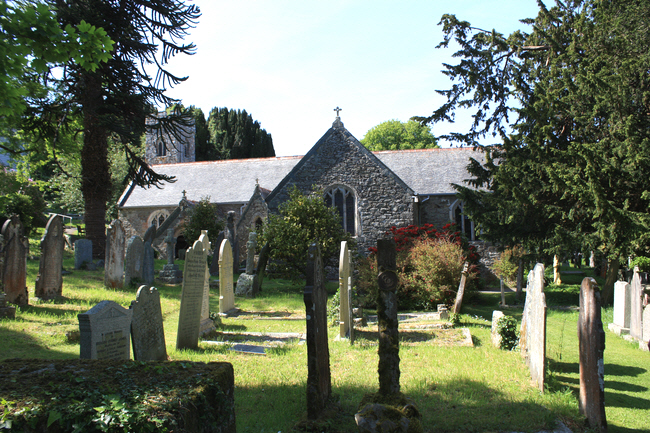 St Mylor was a Breton saint who, in England, was venerated particularly in Wiltshire where he was titular of Amesbury Abbey, which claimed his relics.
---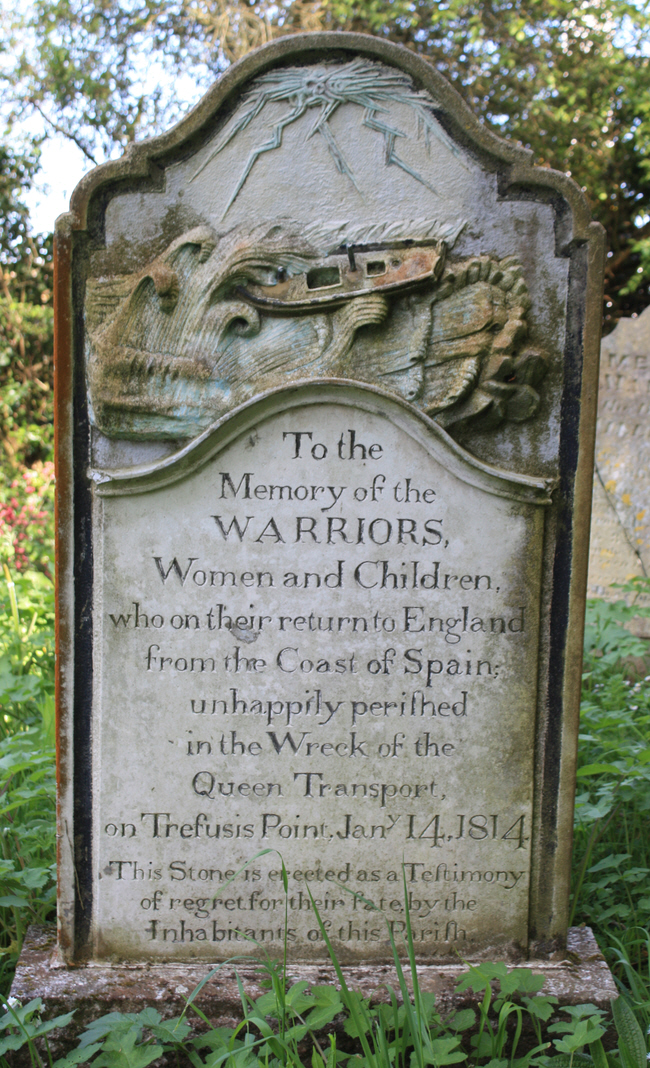 This was one of the best finds of the holiday and was spotted by our friend David Hinchcliffe who had kindly given up a day to show us some of the most interesting churches of west Cornwall..
---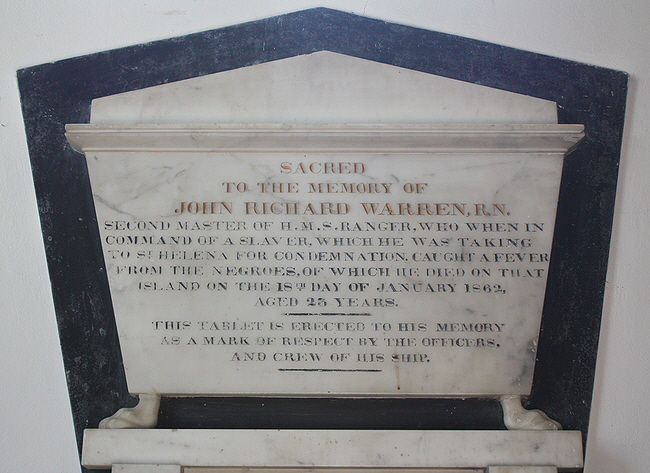 John Richard Warren caught a fever from slaves he was transporting to St Helena.
---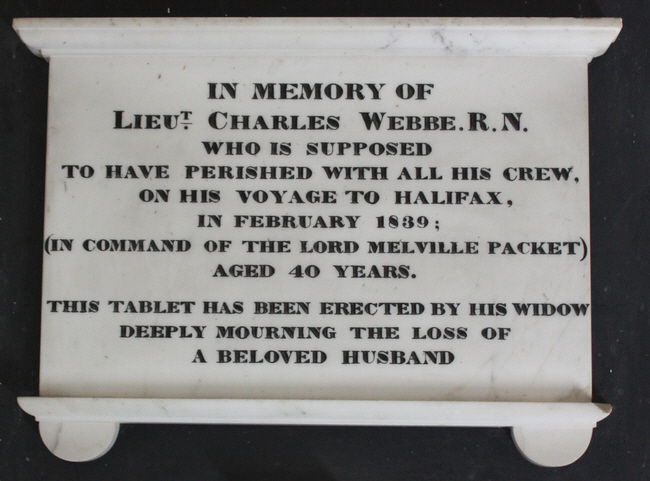 It appears that the "Lord Melville" was lost with all hands in 1839.
---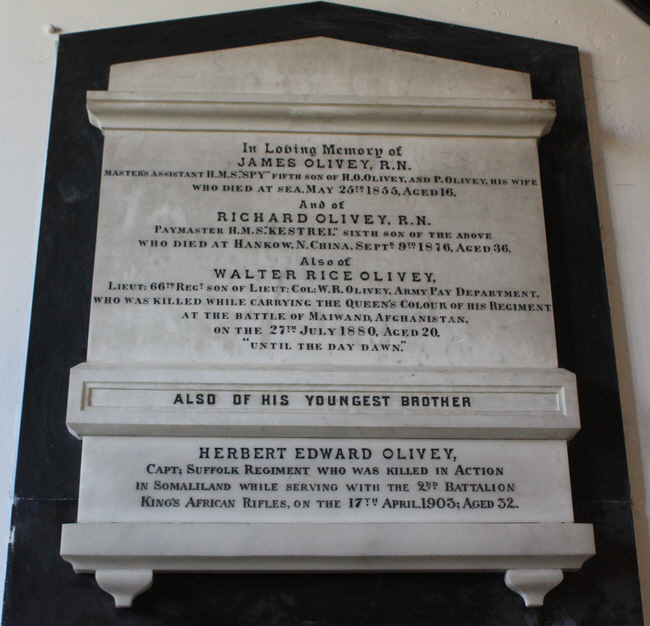 .Four members of the Olivey family: all with distinguished military service.
---
The 'Moss Glen' was a 550 ton barque owned by Alfred Nicholls Snr; his wife Elizabeth Popperwell sailed with him. They traded in New Zealand and Australia.
---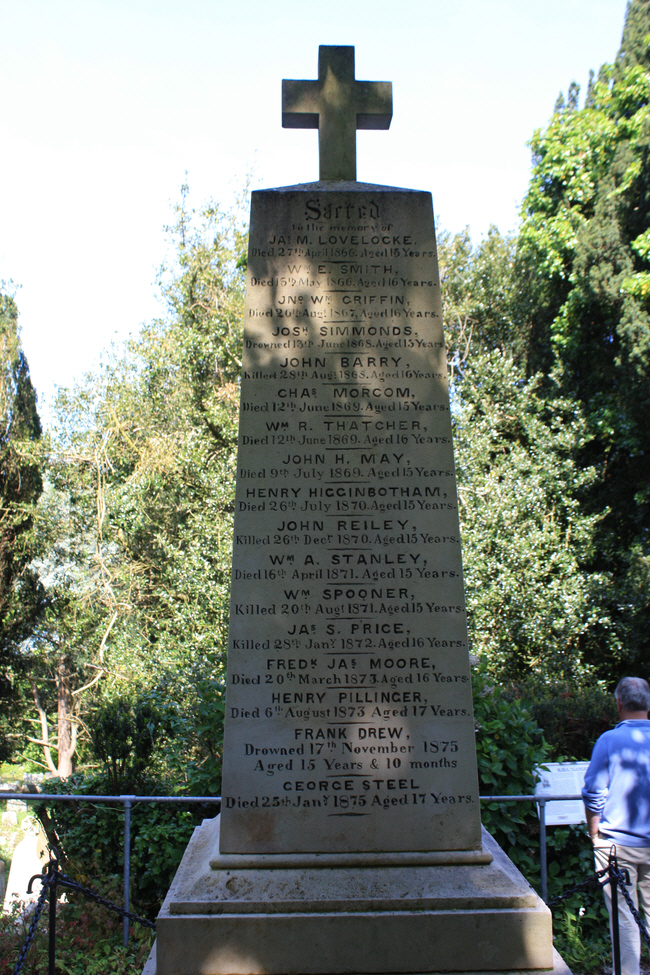 The memorial to the HMS Ganges - a naval training ship infamous for its harsh regime.
---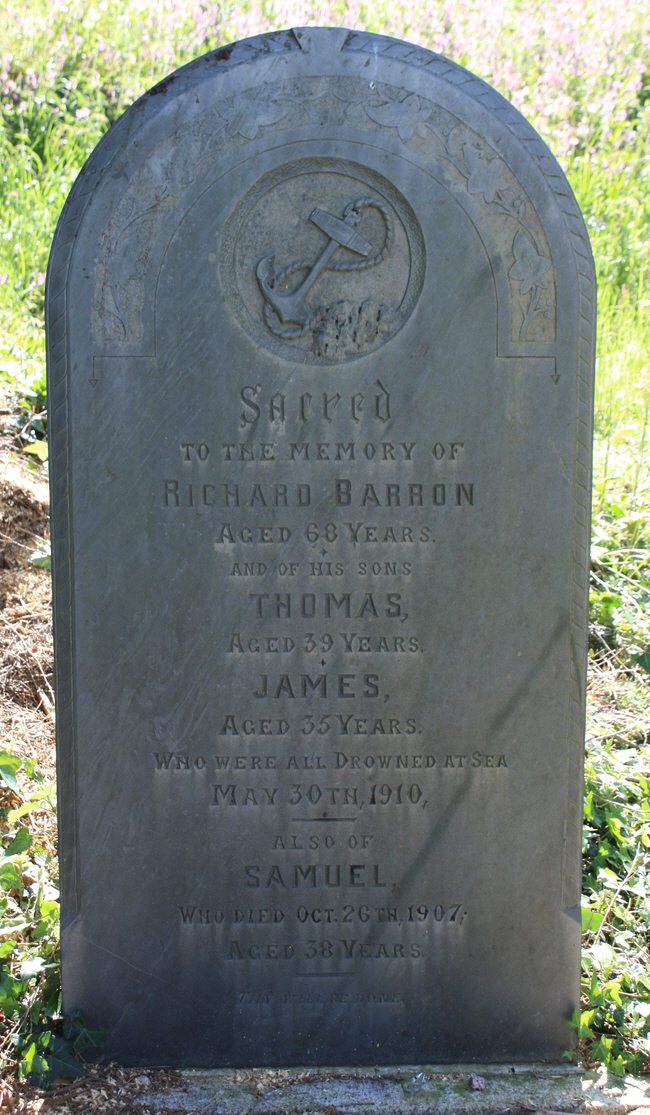 A father and two sons drowned in the same incident..
---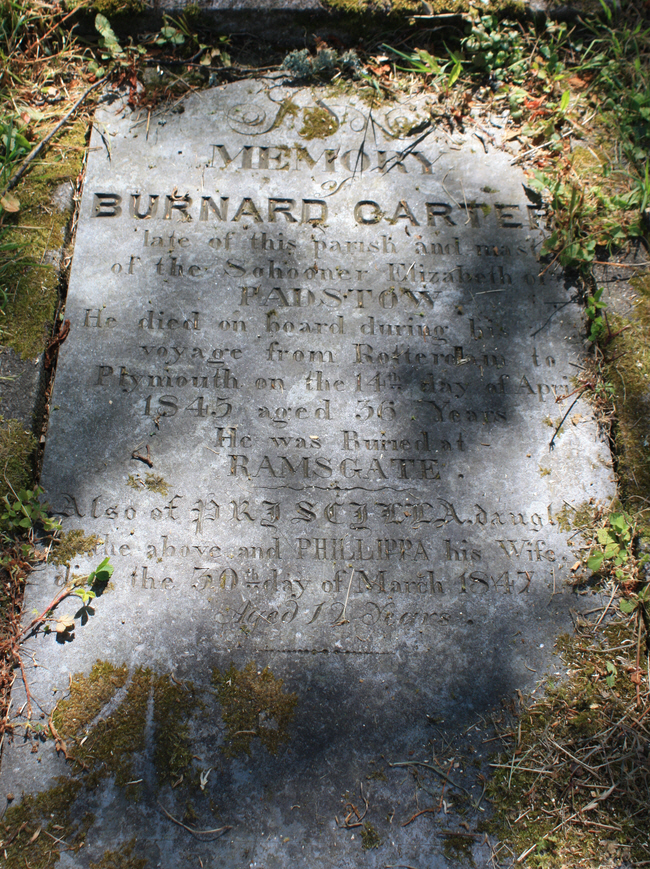 Burnard Carter died during a voyage between Rotterdam and Plymouth.
---
Martin Nicholson - Daventry, United Kingdom.
This page was last updated on May 29th 2012