Martin Nicholson's Cemetery Project
St Agatha, Llanymynech, Shropshire/Powys border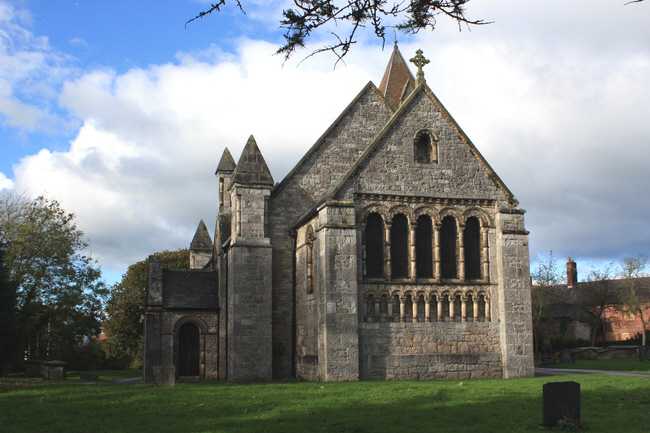 The church of St Agatha, an entirely Victorian rebuild, is wholly in Shropshire although a small part of the churchyard is in Powys. The dedication is an unusual one, for Agatha was a Sicilian saint during the Roman era, and its appearance in the Welsh marches is unexplained, though as Archdeacon Thomas speculated in the 19th century, it could be a rededication stemming from the patronage of a returning crusader.
---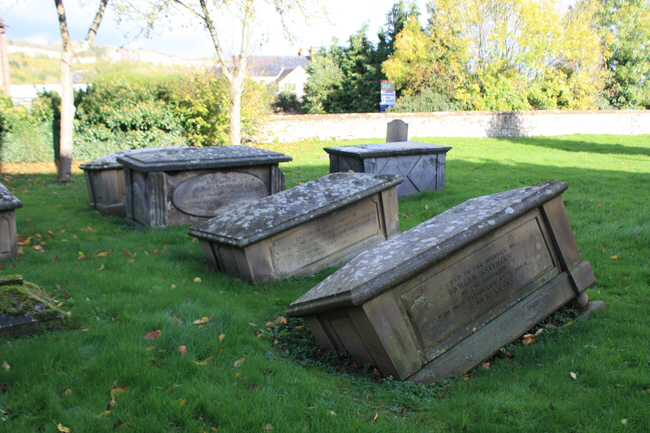 These two tombs appear to be subsiding into the ground while those nearby seem to be quite stable.
---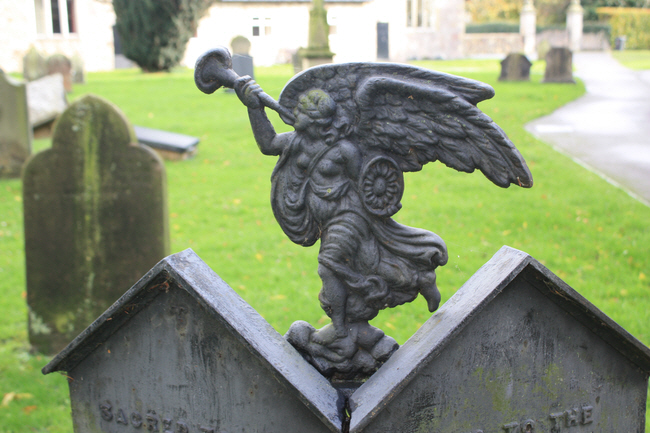 This double metal grave with an angel on the top is unlike anything we have seen before.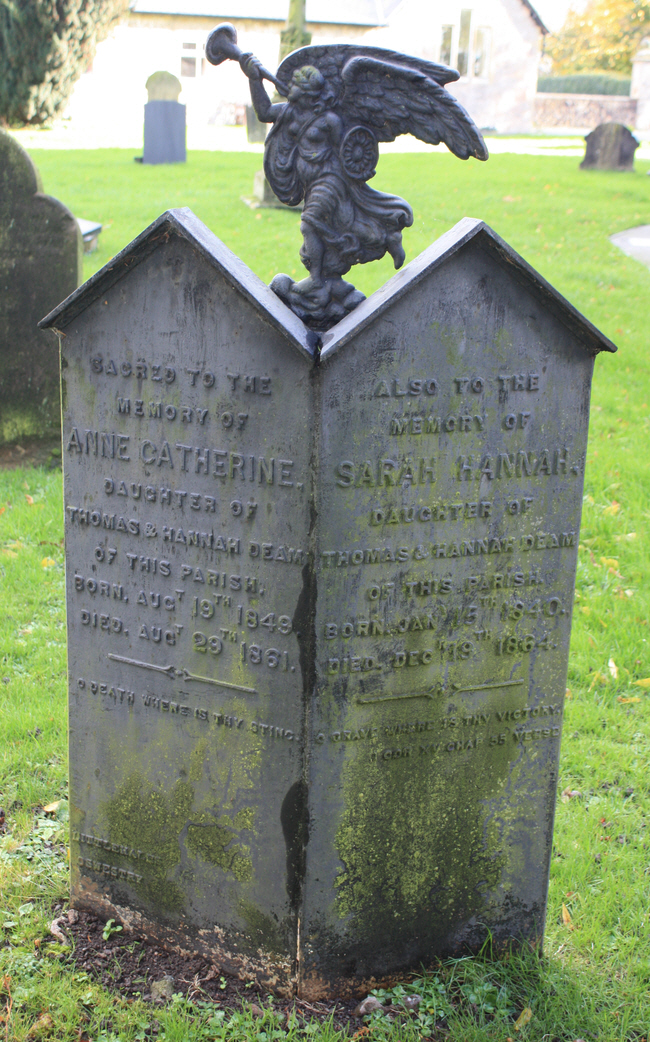 ---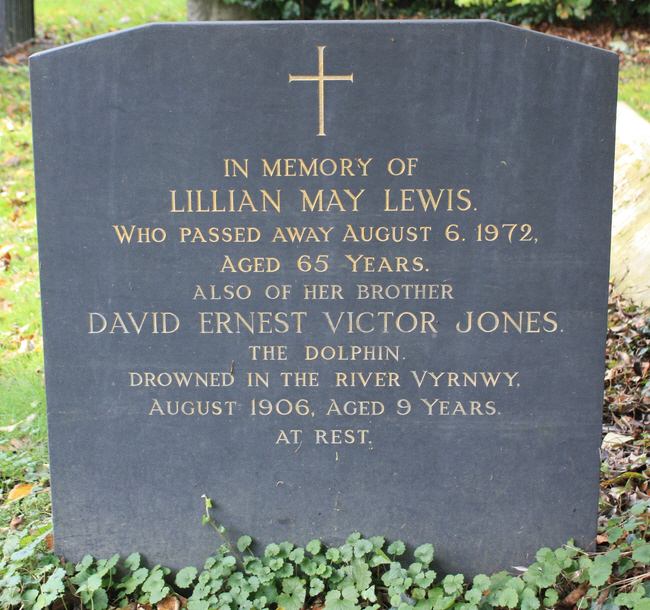 David Ernest Victor Jones was drowned in the river Vyrnwy aged 9.
---
Martin Nicholson - Shropshire, United Kingdom.
This page was last updated on November 4th 2013.