Martin Nicholson's Cemetery Project
St David, Newtown, Powys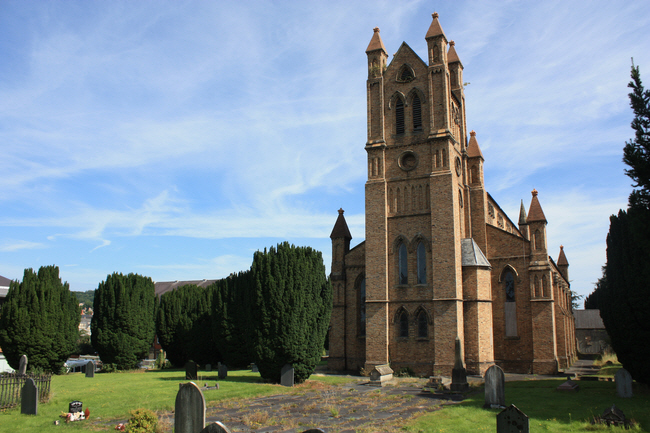 The foundation stone of the church was laid by the Countess of Powys on 27th October, 1843. By the early 1870s the building was being described as "most inconvenient" and structural faults had appeared and as a result a faculty was granted in 1873 for major alterations. This entailed the removal of the galleries and the construction of a chancel with organ chamber and vestry, the removal of the reredos, which had been erected using the screen from the old church, and the replacement of the old box-pews by oak pews free to all. Sadly many problems proved insurmountable and the church had to close in June 2006 and the Parish of Newtown merged with the Parish of Llanllwchaiarn.
---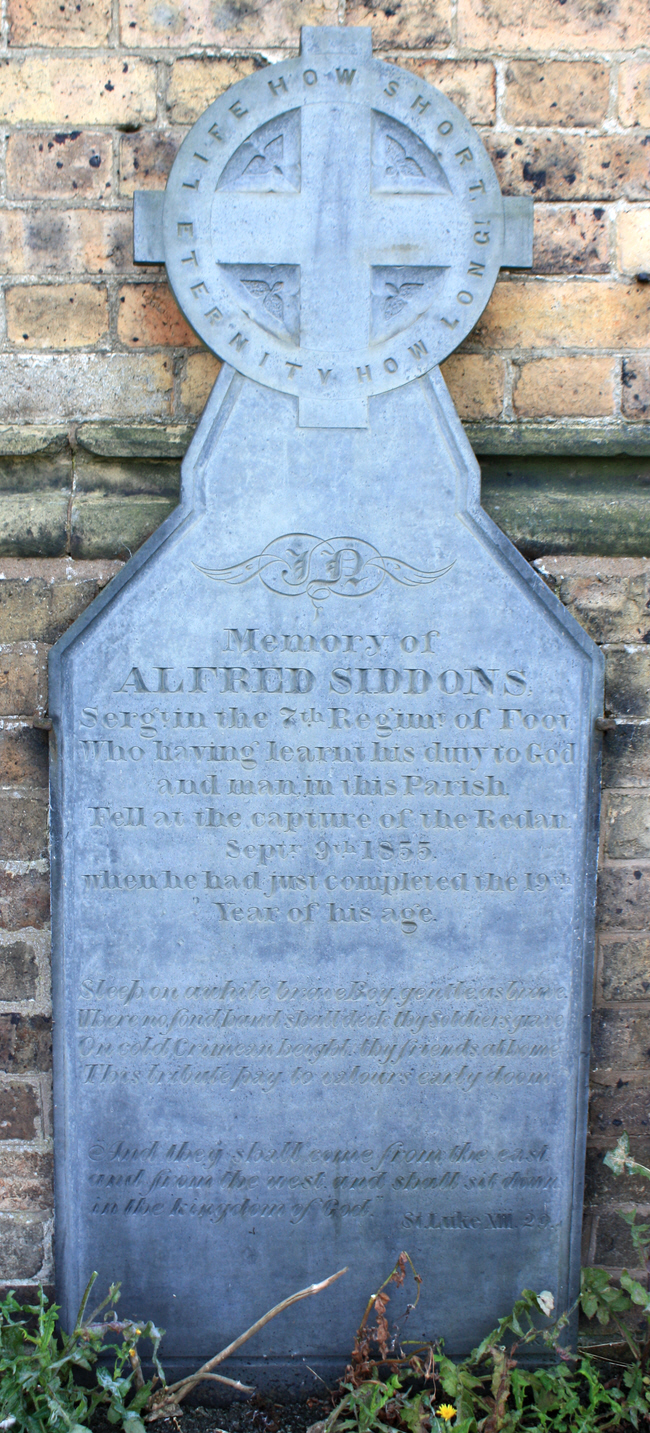 The Battle of the Great Redan was a major battle during the Crimean War, fought between British forces against Russia on 18 June and 8 September 1855 as a part of the Siege of Sevastopol.
---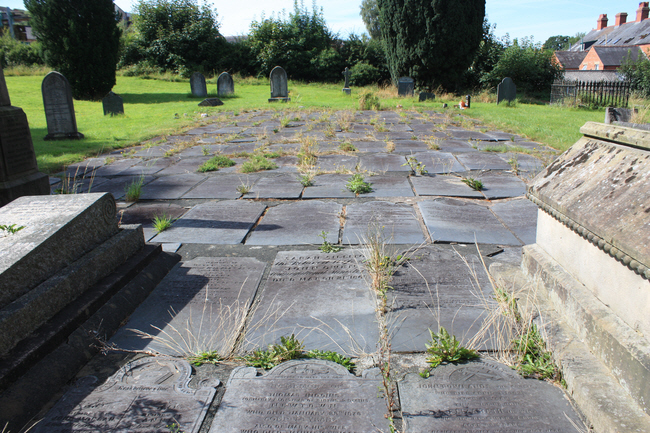 One section of the graveyard had many graves where the profession of the deceased had been included in the inscription.
---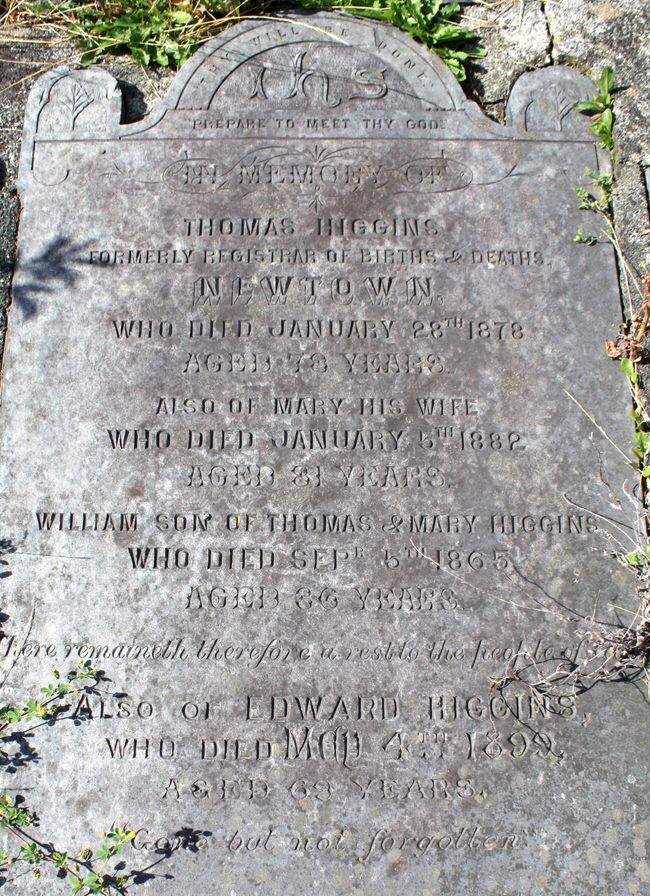 Thomas was Registrar of Births and Deaths.
---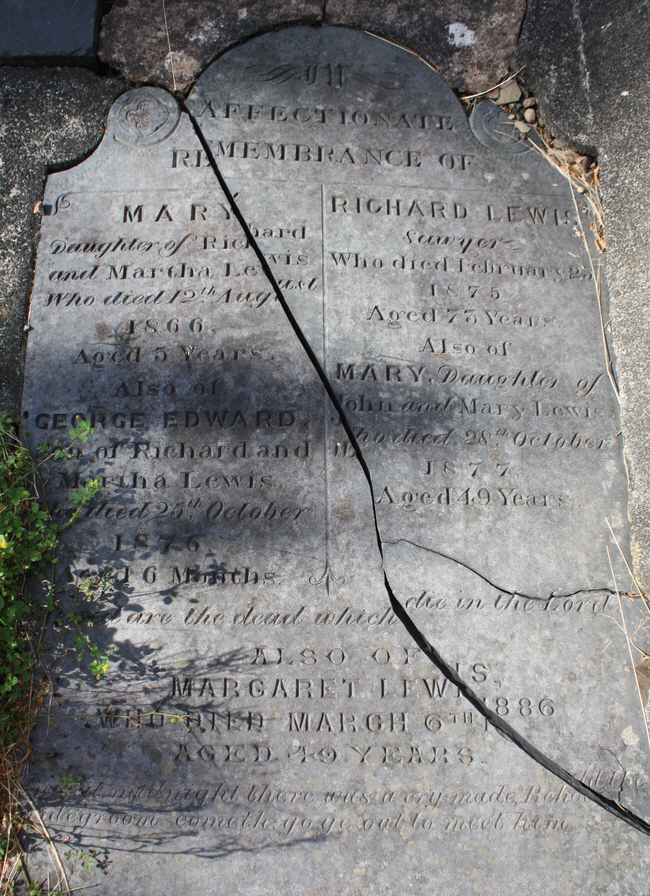 Richard was a Sawyer.
---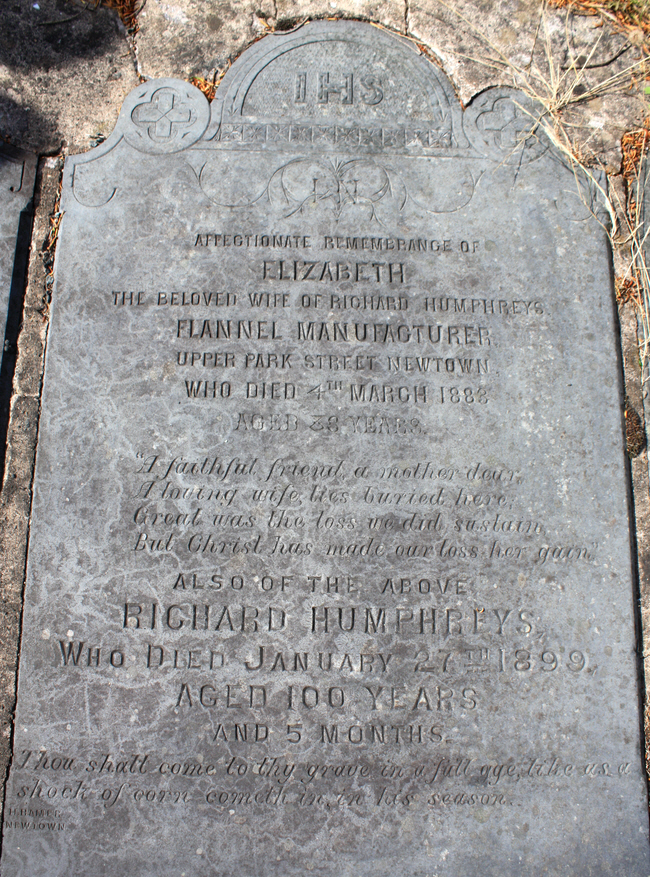 Richard was a Flannel Manufacturer. He died aged 100.
---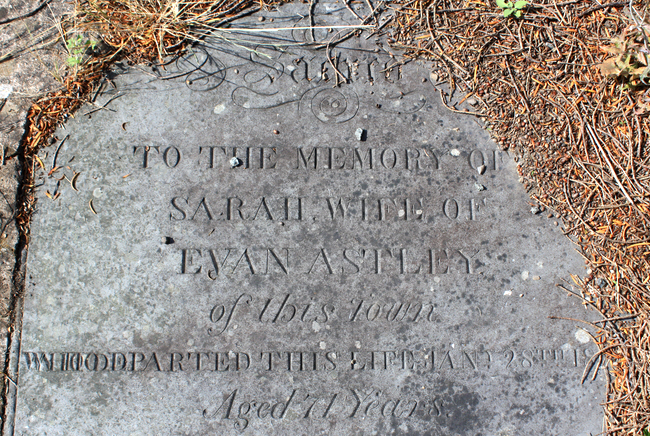 Oh dear - the mason had a few problems!
---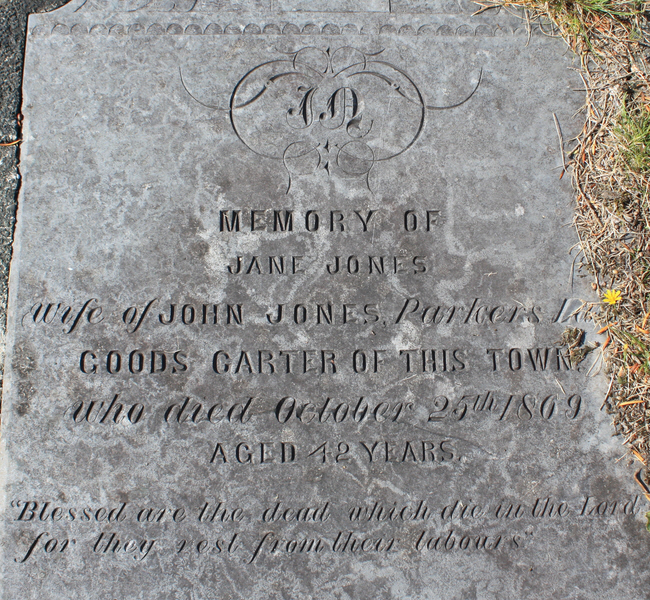 John was a Goods Carter.
---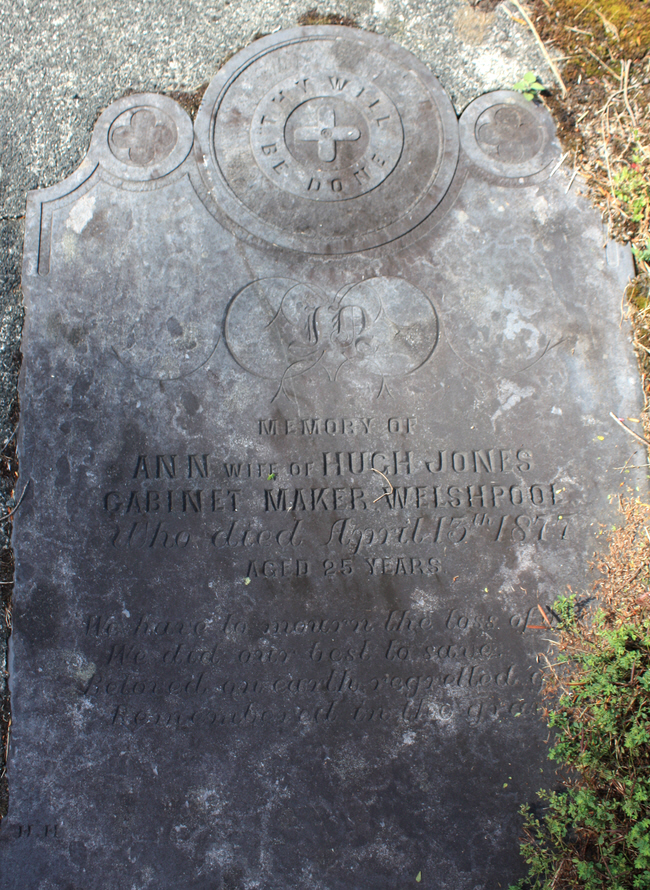 Hugh was a Cabinet Maker.
---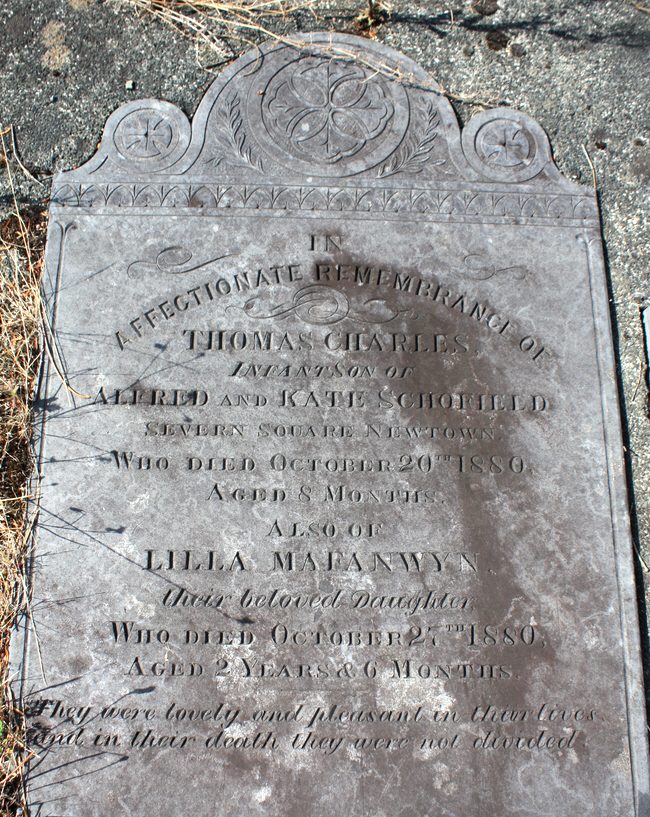 Two siblings who died less than a week apart aged 8 months and 2 years and 6 months.
---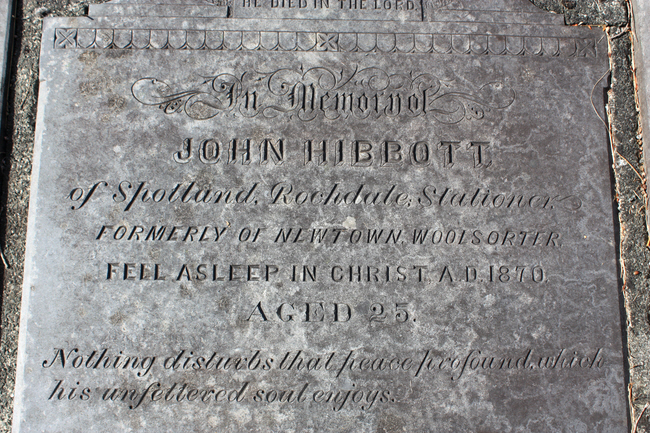 John was a Woolsorter.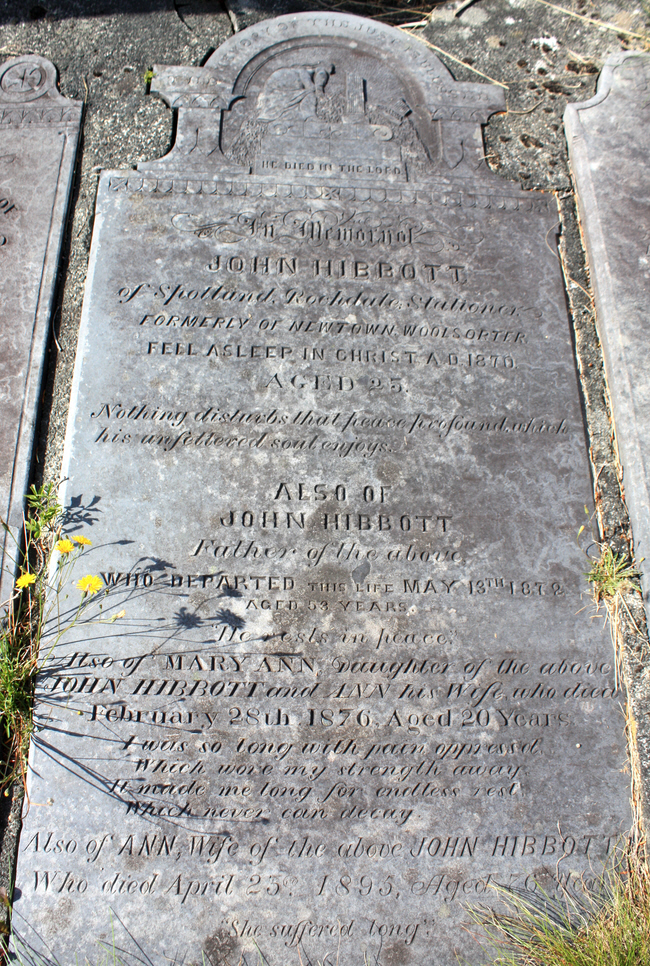 ---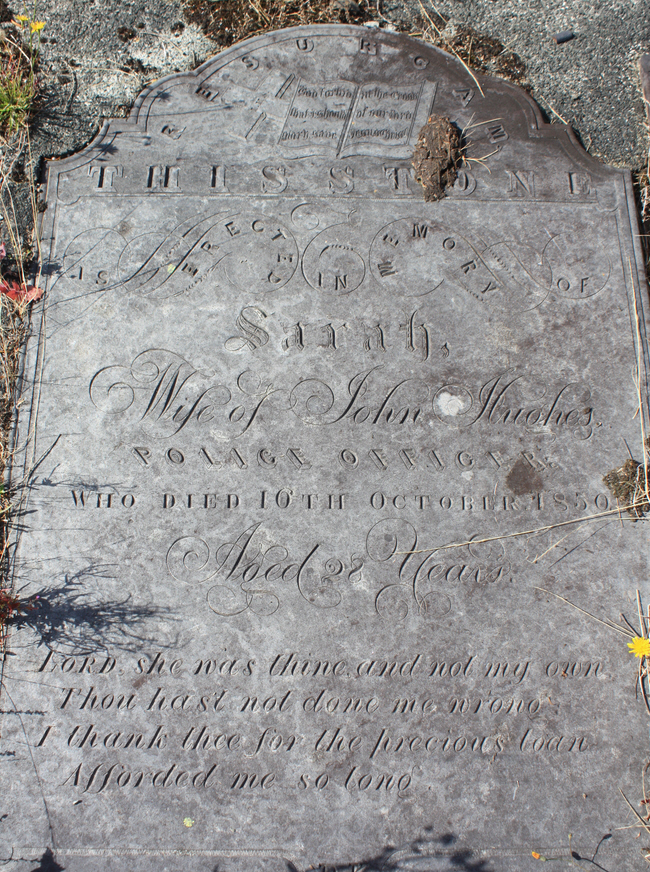 John was a Police Officer.
---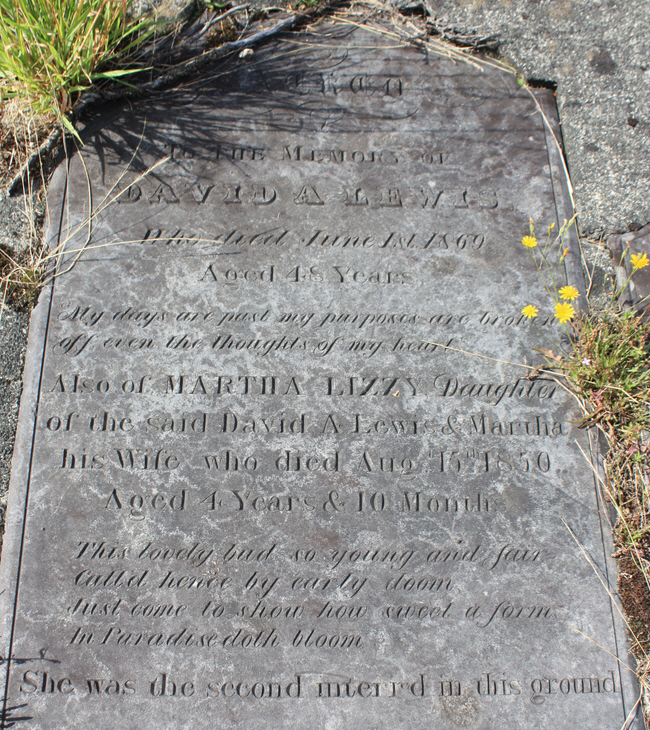 Does the last line of the inscription suggest that another member of the family was also buried in this grave?.
---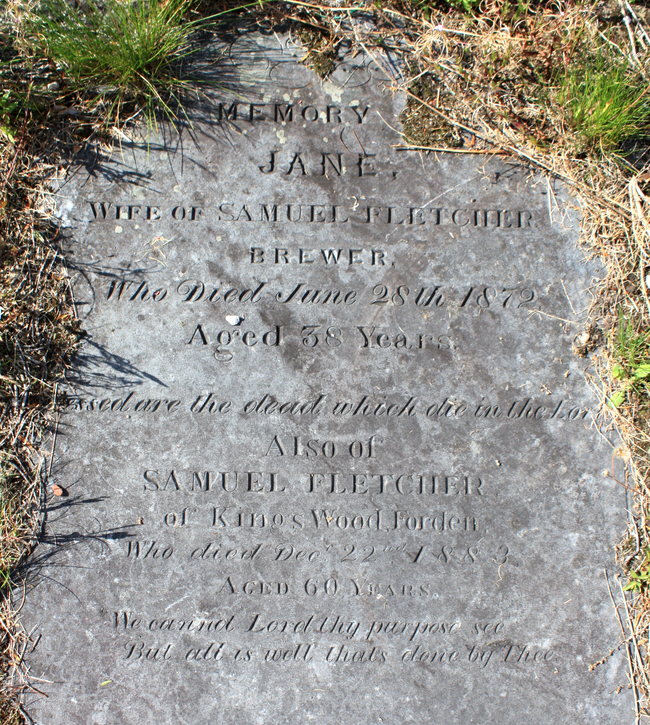 Samuel was a Brewer.
---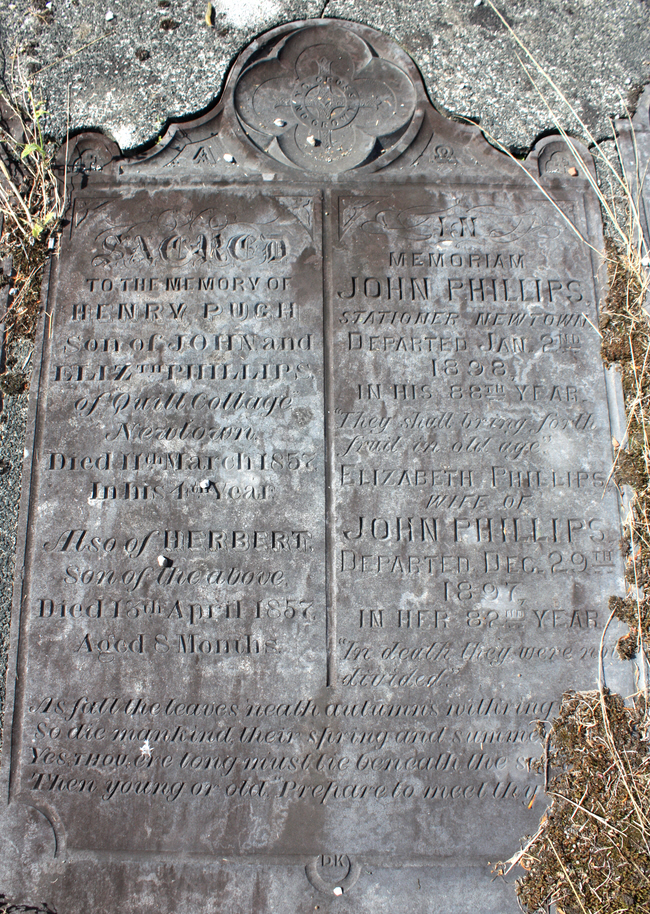 John was a Stationer.
---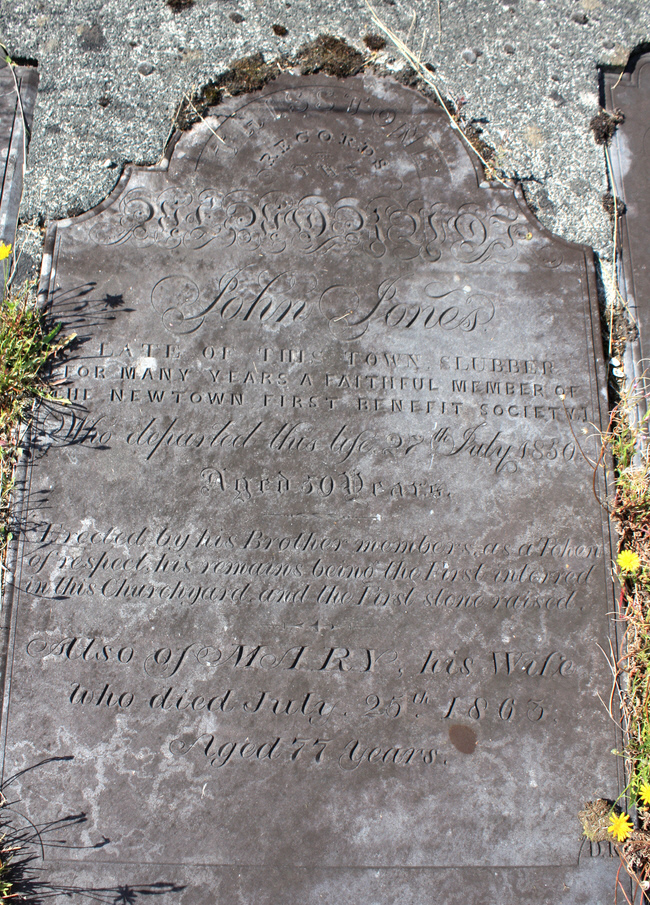 John was a long-time member of the Newtown First Benefit Society.
---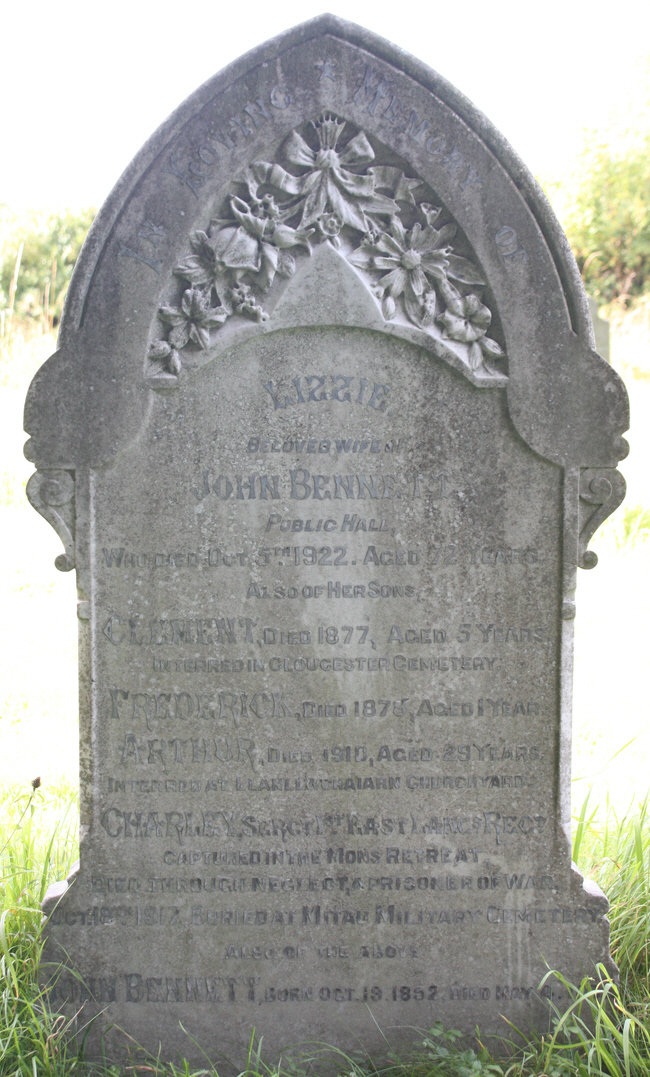 "Died through neglect" as a Prisoner of War.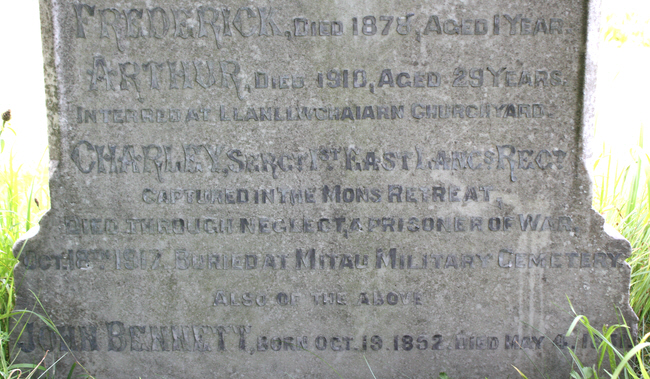 ---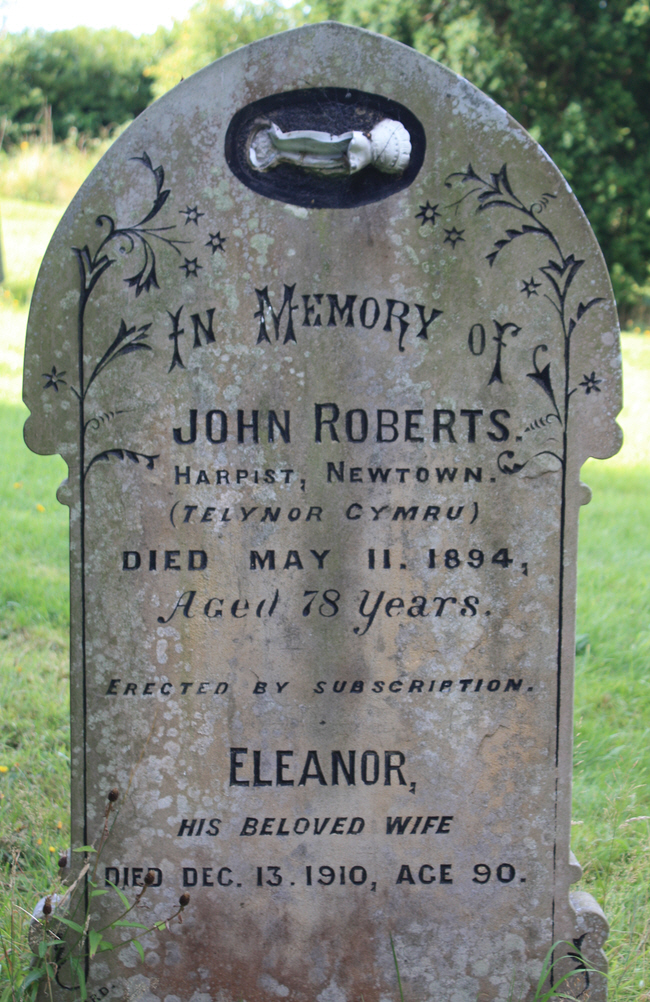 John Roberts was a Harpist.
---
Edward was a Wool Merchant.
---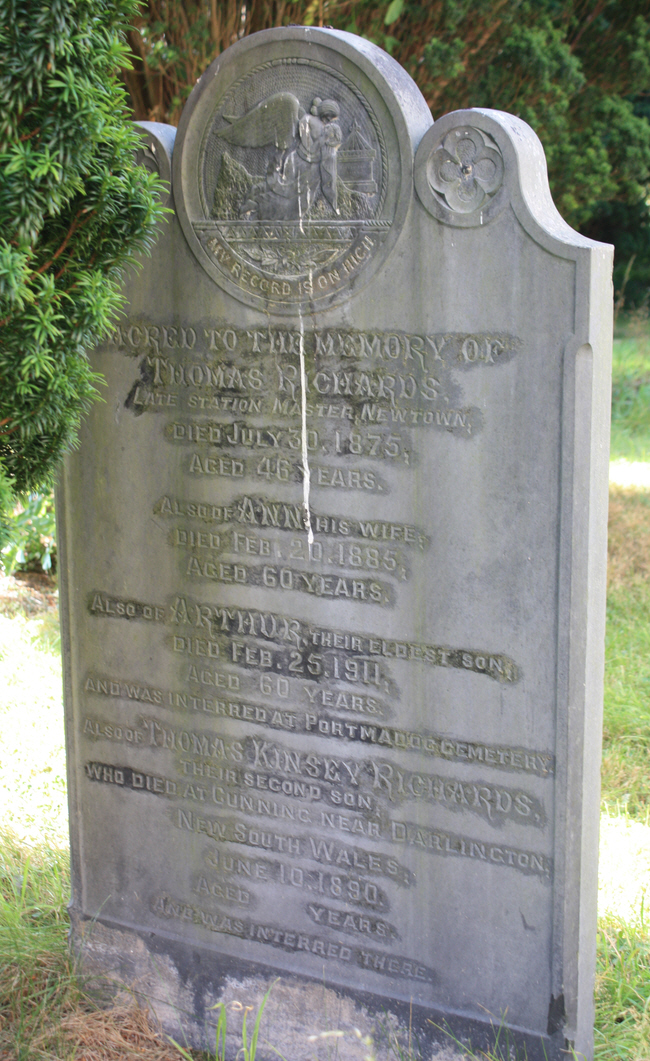 Thomas was Station Master at Newtown.
---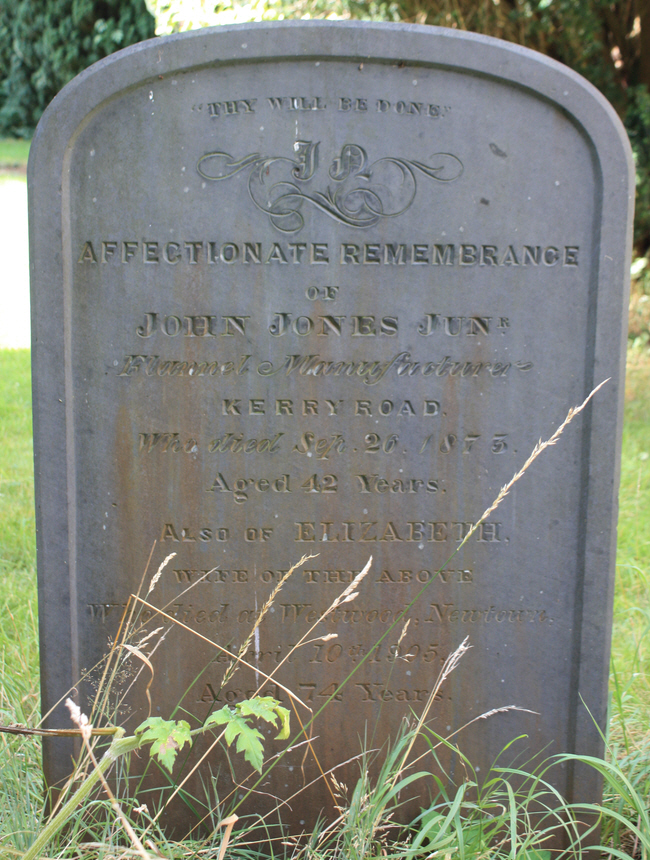 John was a Flannel Manufacturer.
---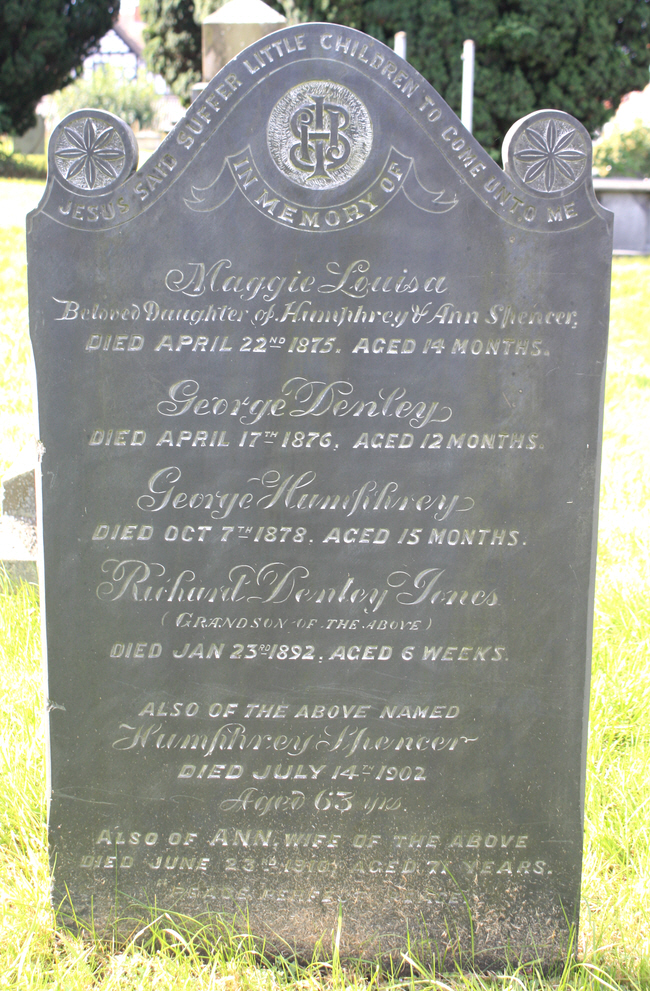 It is sad how many children died in their infancy.
---
Claire Christine Nicholson and Martin Piers Nicholson - Ticklerton (Shropshire) and Daventry (Northhamptonshire), United Kingdom.
This page was last updated on August 23rd 2016.