Martin Nicholson's Cemetery Project
St Llwchaiarn, New Quay, Ceredigion, Wales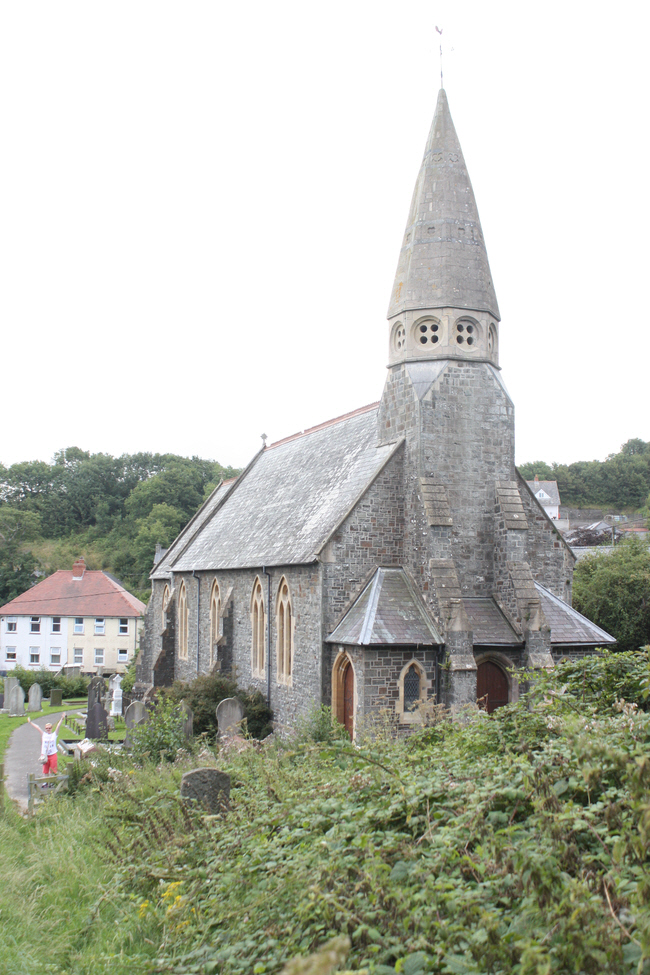 Parts of the cemetery were very overgrown with a mixture of brambles and stinging nettles. It was clearly quite impossible to conduct a detailed survey of the entire site. Spot the daughter who was helping us.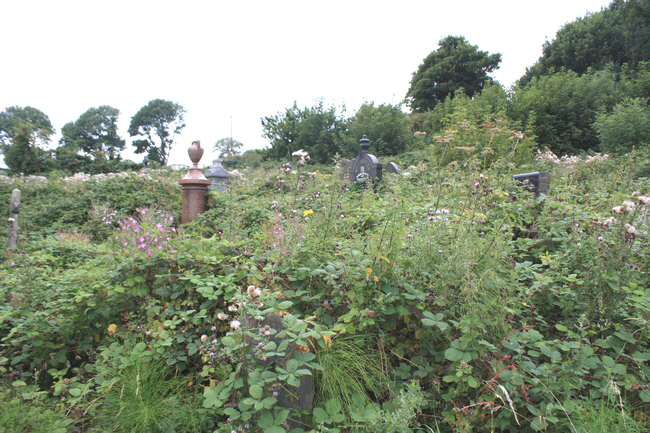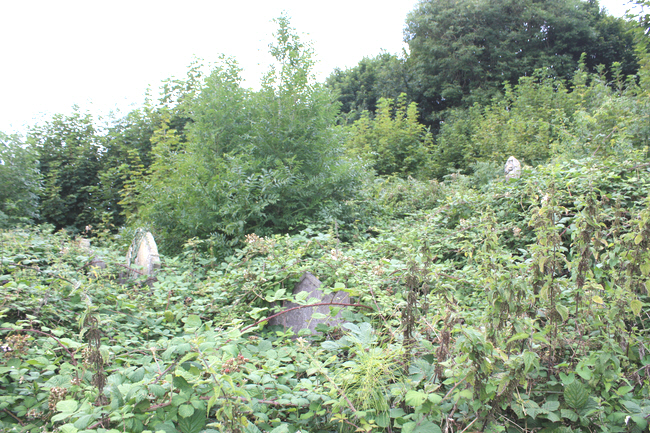 ---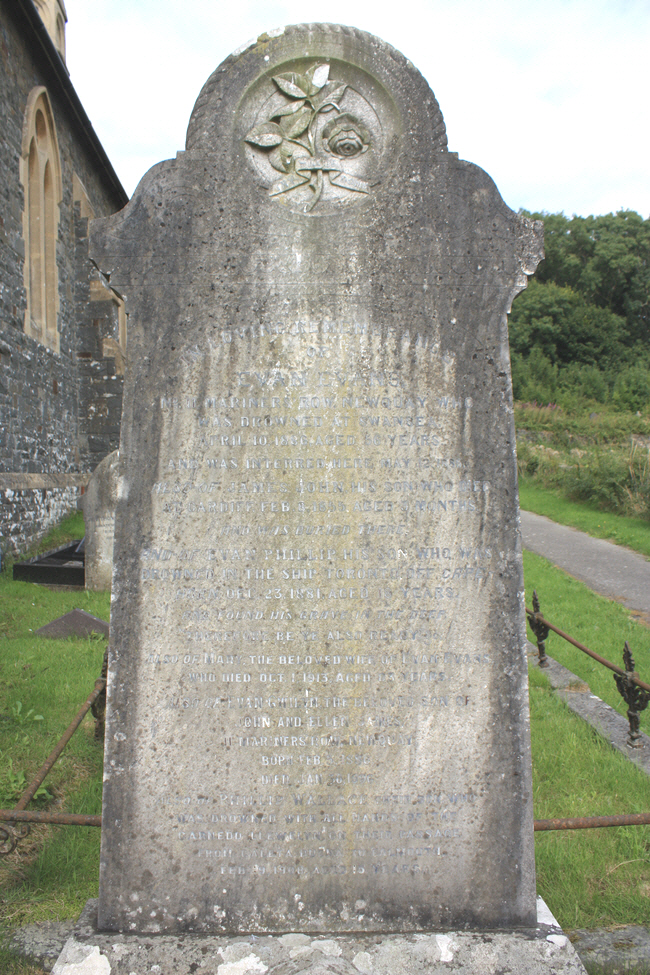 It was very difficult to read parts of this inscription. After close examination we discovered it related to a young sailor called Evan Philip Evans who drowned off Cape Horn, the southernmost point of South America, while sailing in the ship "Toronto" in 1881. He was 18 years old.

---

John Evans of New Quay lost his life while sailing in the schooner "Eleanor" near Portpatrick Wigtownshire.
---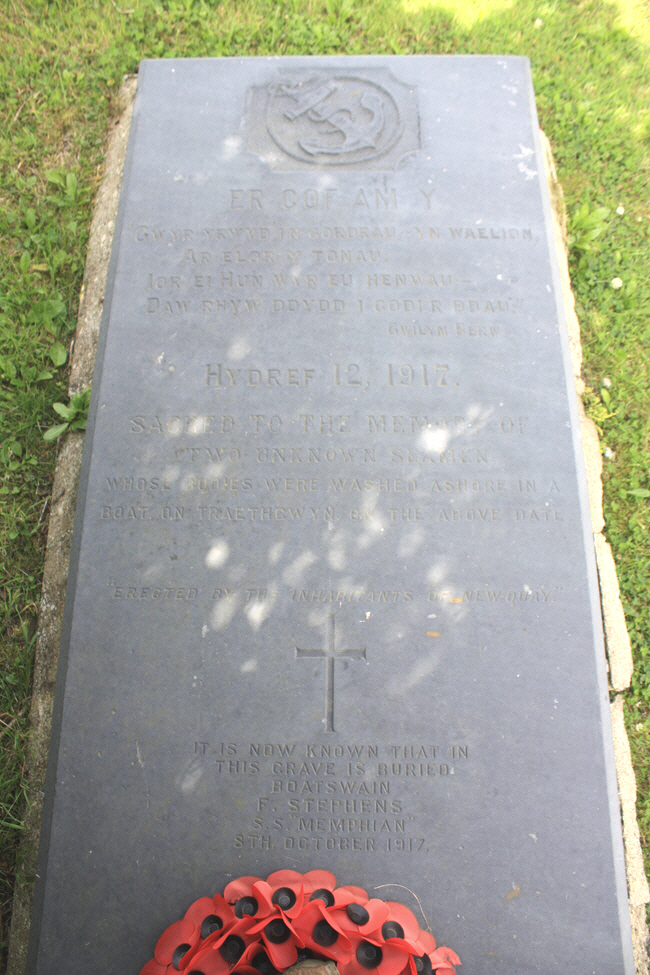 This memorial was originally intended to record the resting place of two unknown sailors washed ashore in a boat in October 1917. Subsequently one of the bodies was identified as belonging to Boatswain F Stephens of the S. S. Memphian.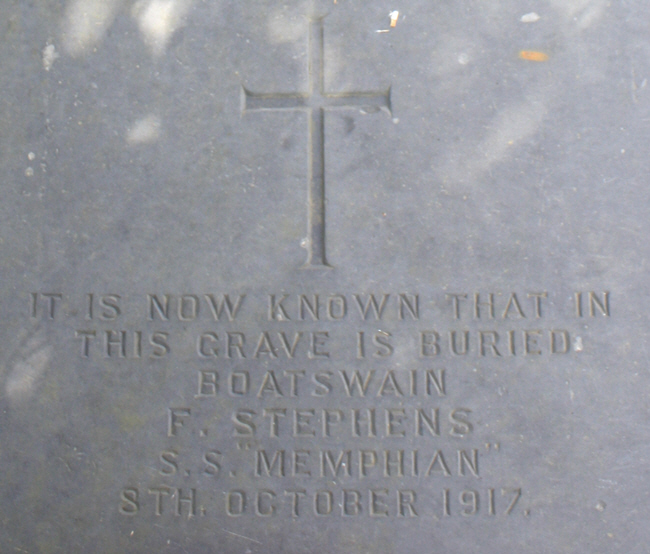 ---
Martin Nicholson - Church Stretton, Shropshire, United Kingdom.
This page was last updated on August 20th 2013