Martin Nicholson's Cemetery Project
St Mary, Newton Regis, Warwickshire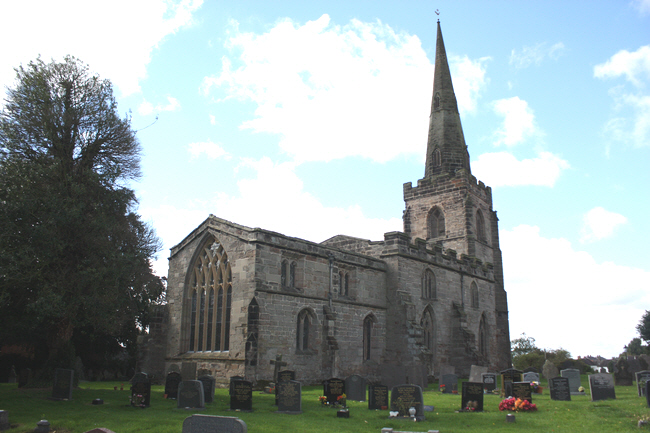 The parish church stands at the higher east end of the village street and consists of a chancel, nave, south porch, and west tower with a spire. The lower part of the tower dates from the early 13th century; it was probably an addition to a 12th-century or earlier main body. The chancel was rebuilt (c. 1320), and had a south vestry: the nave was rebuilt soon afterwards (c. 1330–40), and the west tower was remodelled and heightened and the spire erected. Clearstories were raised above the chancel late in the 14th century and above the nave about a century afterwards. The vaulted south porch—an unusual feature—was added probably in the 15th century. The tower was reinforced in the 18th century by adding an extra thickness of 12 in. or more to the west face. The whole edifice was restored internally in 1905 and externally in 1908.
---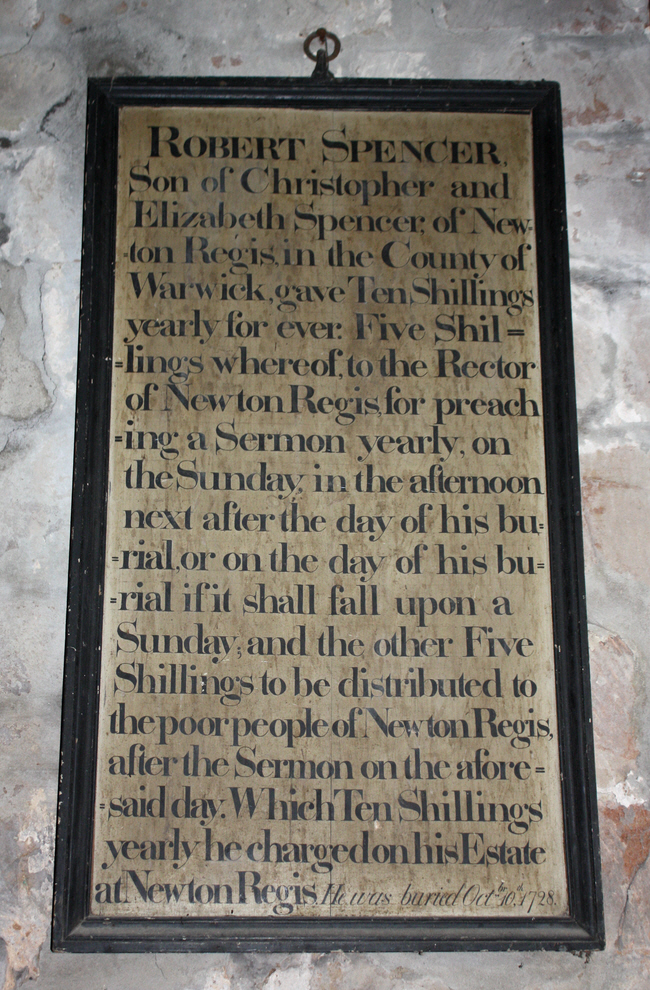 We love to read the "benefactors' boards" sometimes found in old churches. They can give a vivid insight into life many years ago.
---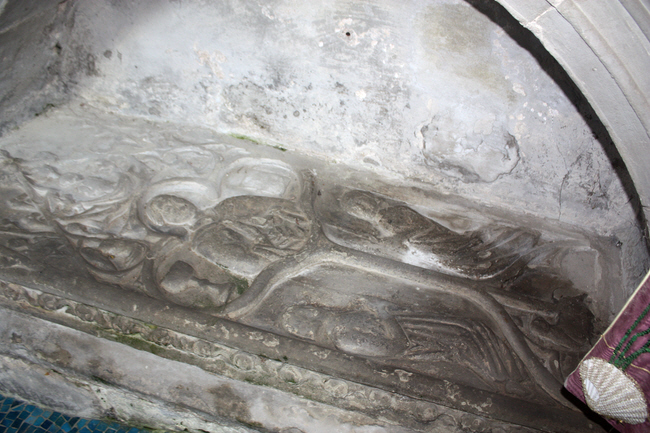 In the 6 ft. 2 in. north recess of the chancel is laid a tapering slab or coffin-lid, 2 ft. 9 in. wide of c. 1320, carved in low relief with the half-figure of a priest in mass-vestments between a chalice and book, all in the quatrefoil head of a long cross; the foiled ogee-arched base of the cross contains a Paschal Lamb. On each side of the stem is a kneeling figure of an acolyte holding a candle.
---

The poem accurately reflects the "view of the world" in the pre-scientific medicine era.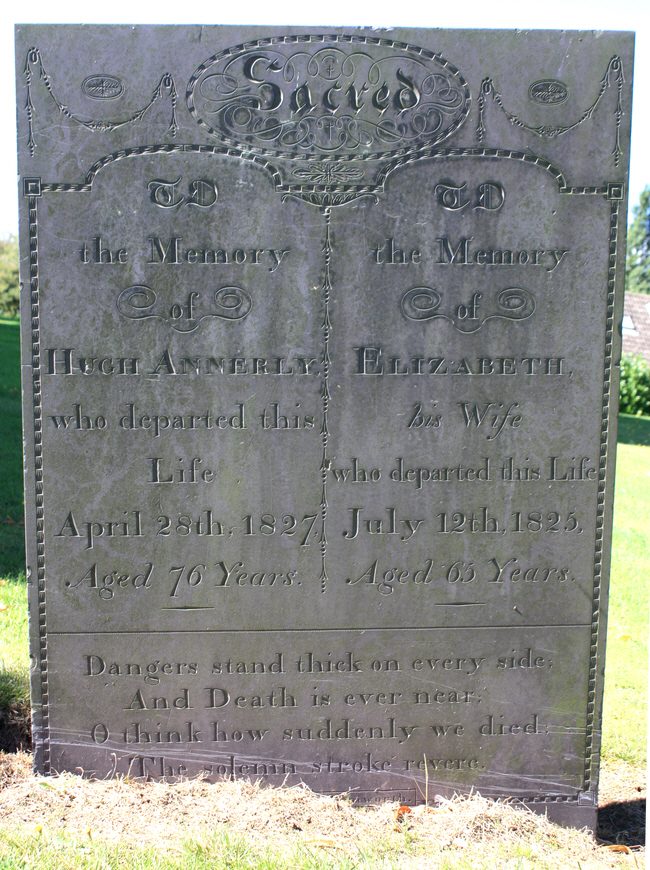 ---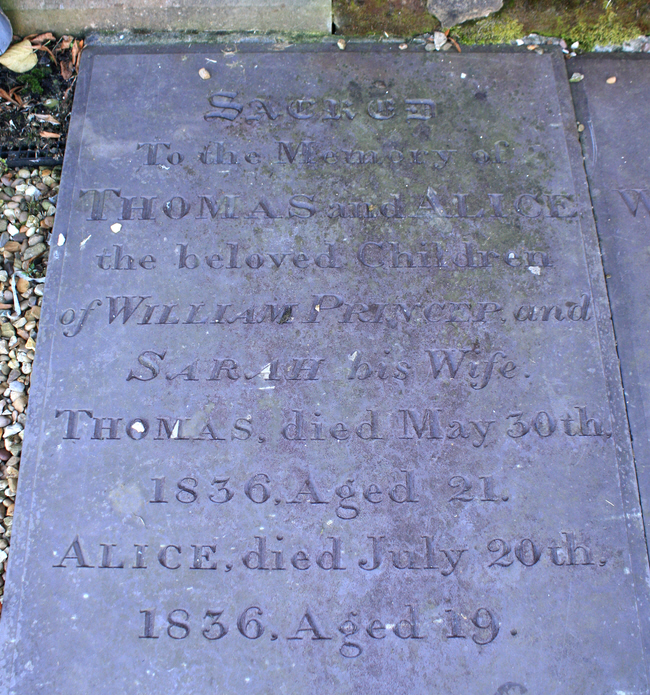 Thomas (21) and Alice(19) were siblings who died less than two months apart.
---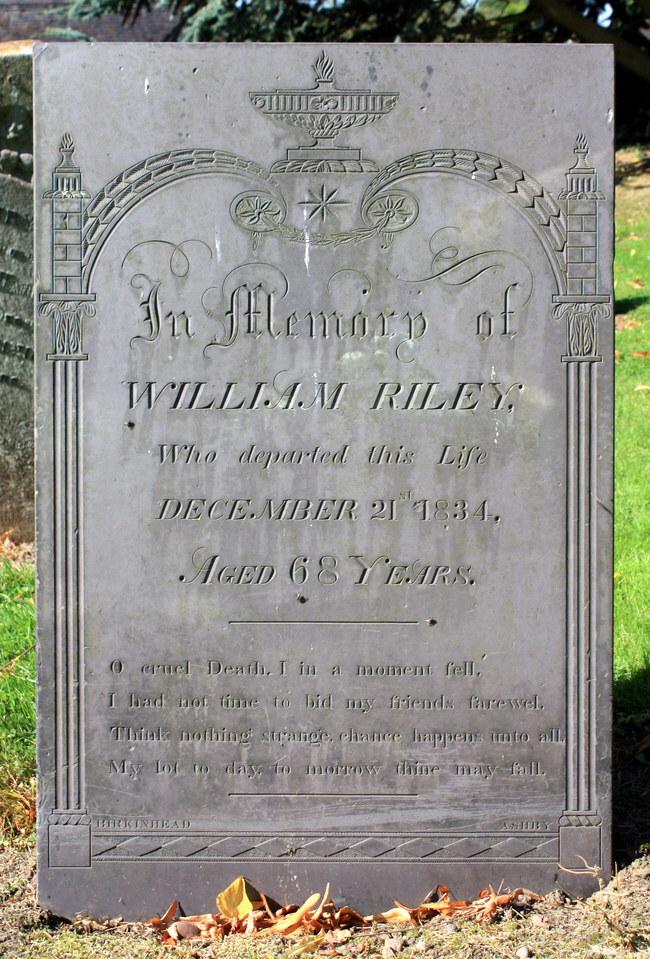 The Victorians had a wide repertoire of rather morbid poems about death.
---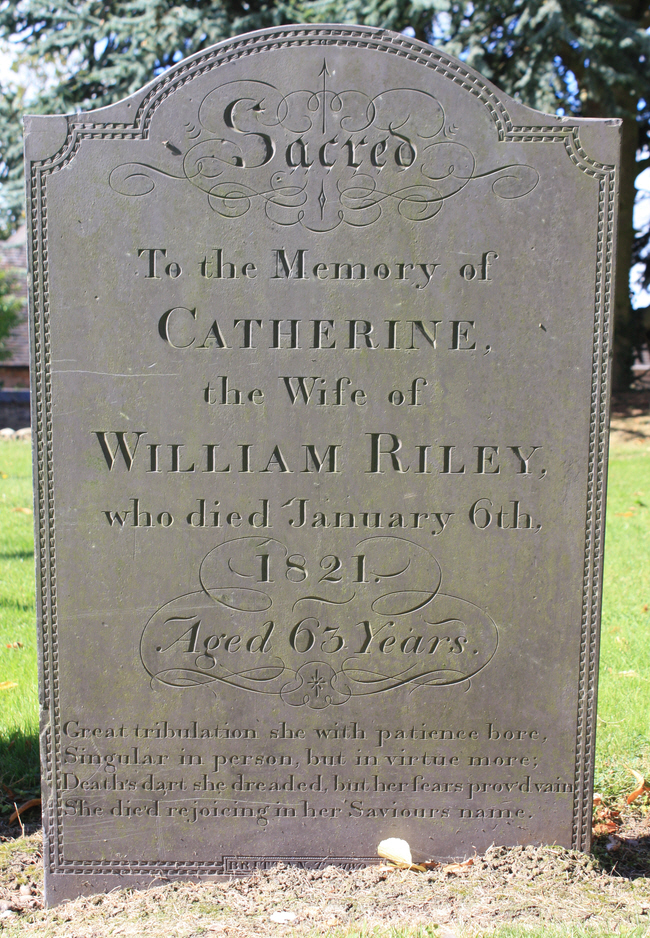 The Victorians were also quite keen on quasi-religious verses on gravestones.
---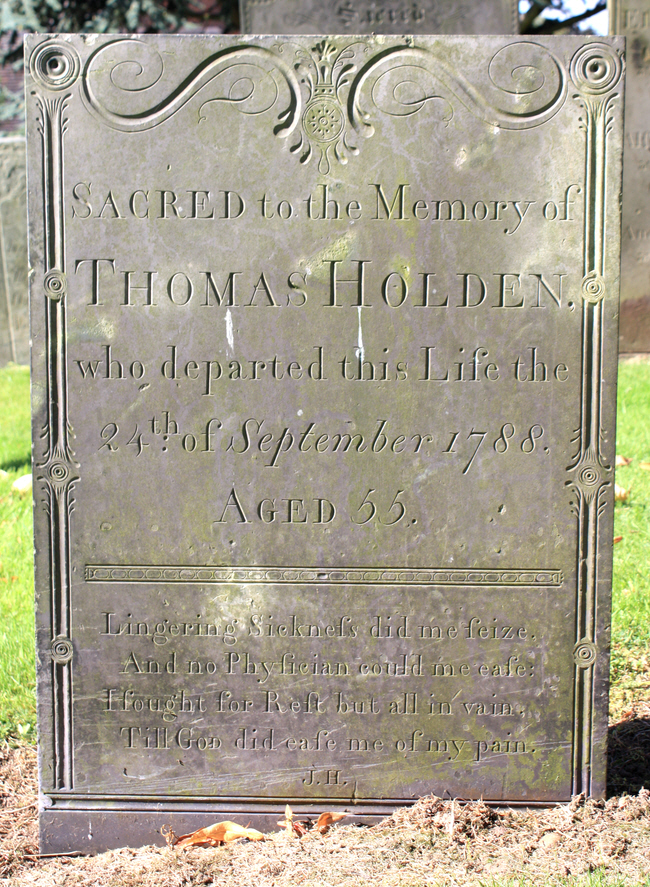 There are many variations on this medical poem.
---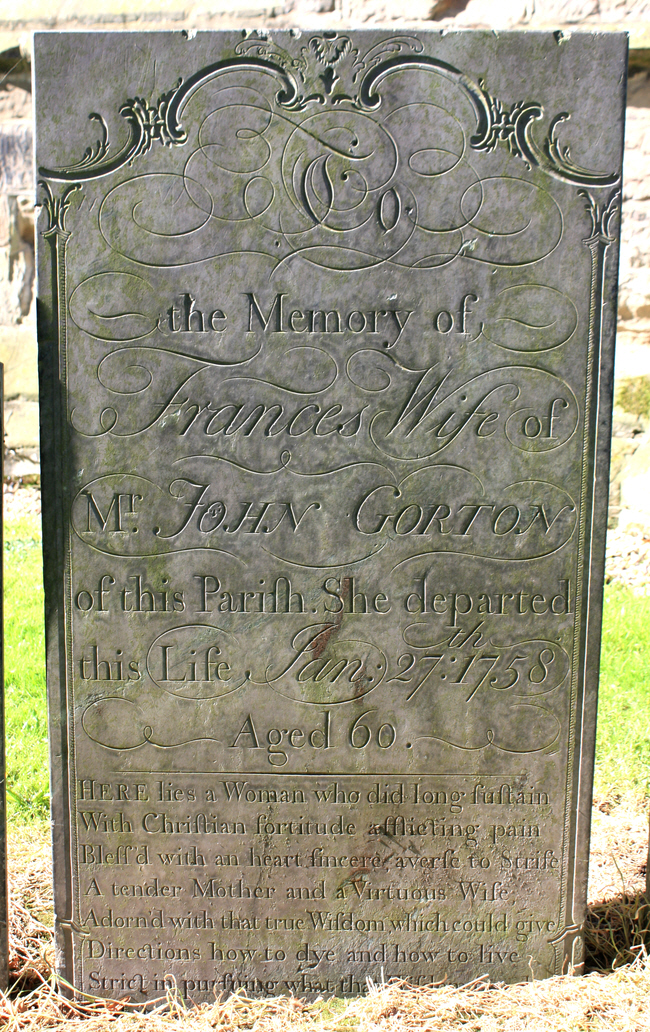 It is hard to imagine the time before pain relief was widely available.
---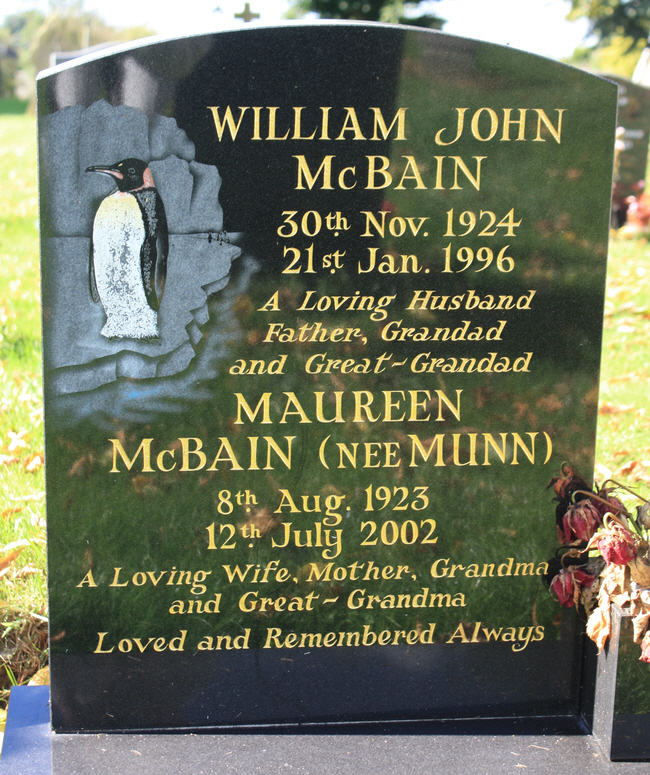 Have many gravestones have you seen that include a penguin in the design?
---
Claire Christine Nicholson and Martin Piers Nicholson - Ticklerton (Shropshire) and Daventry (Northhamptonshire), United Kingdom.
This page was last updated on September 8th 2016.