Martin Nicholson's Cemetery Project
St Giles, Northampton, Northamptonshire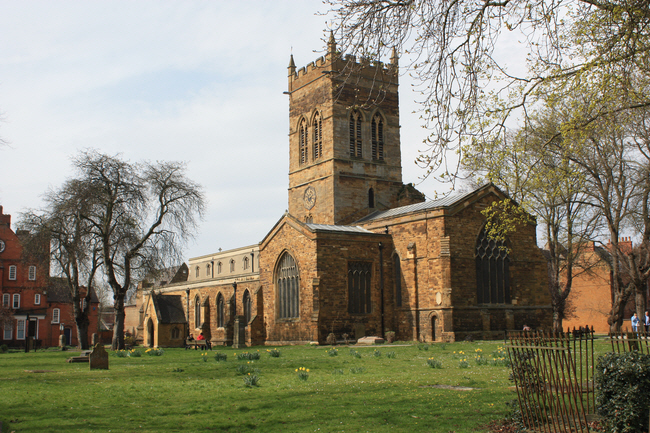 Another church where the gravestones have been moved to the perimeter of the site.
---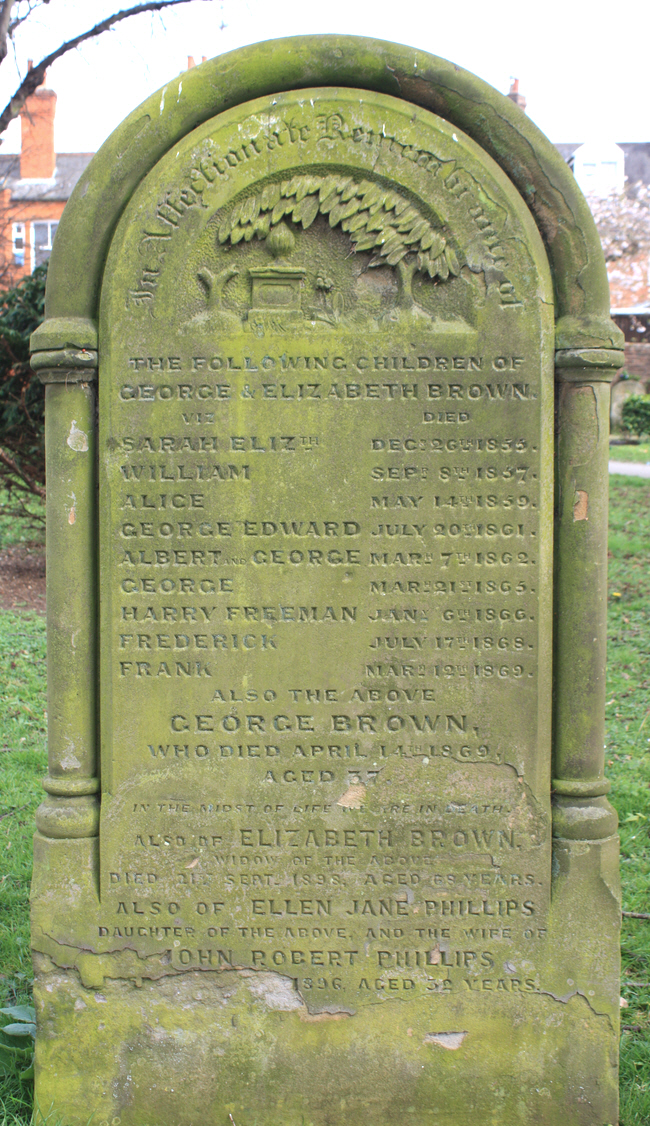 George and Elizabeth Brown lost 10 children in less than 14 years.
---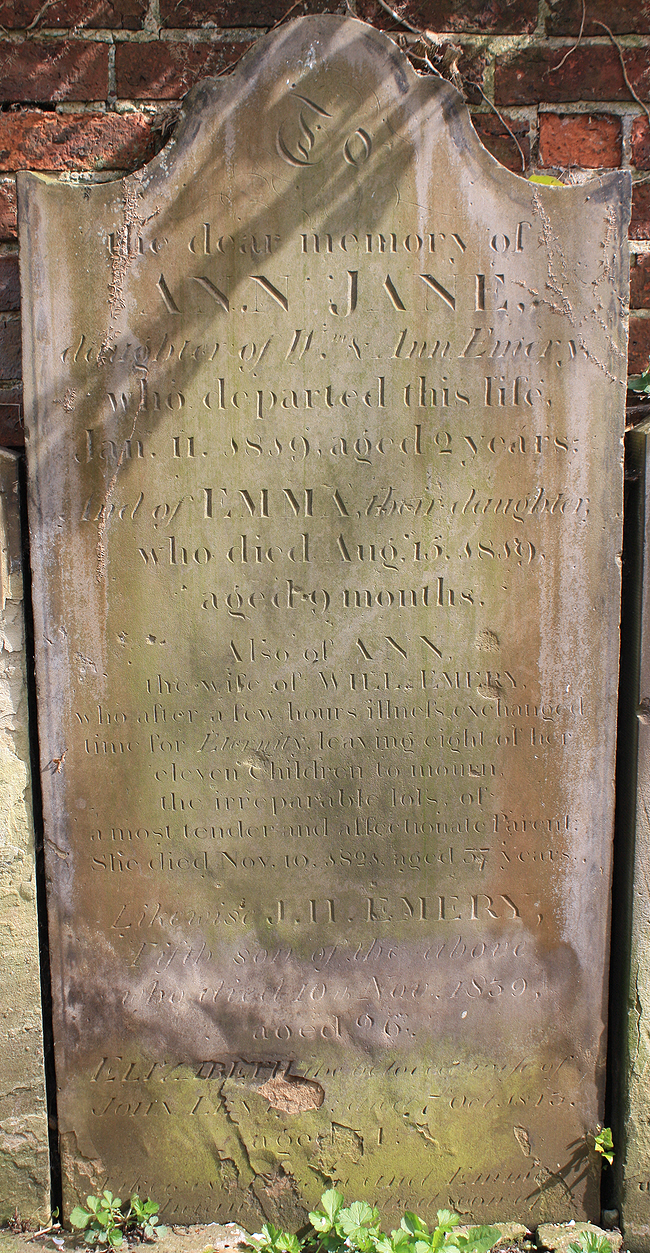 Emma died after "a few hours illness" leaving 8 of her 11 children to mourn her passing.
---
Martin Nicholson - Shropshire, United Kingdom.
This page was last updated on March 30th 2014.