Martin Nicholson's Cemetery Project
St Nicholas, Hereford, Herefordshire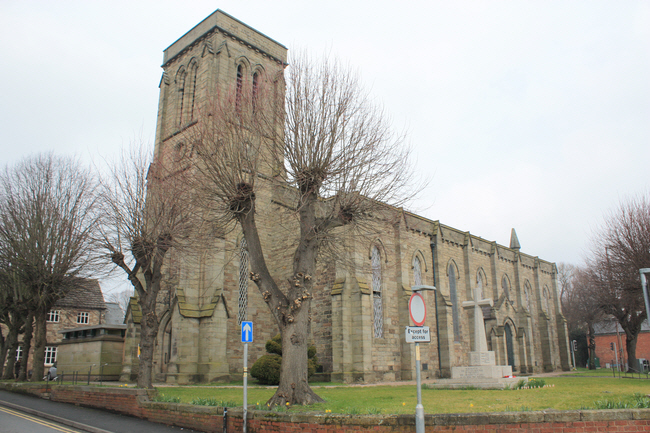 The church stands some 200 yards west of an earlier site and was built in 1841. The earlier church itself had been restored and rebuilt in 1718. Its foundation was thought to have been subsequent to 1292 as it was not mentioned in the survey of Edward I.
---

Both the date of birth and death have been corrected.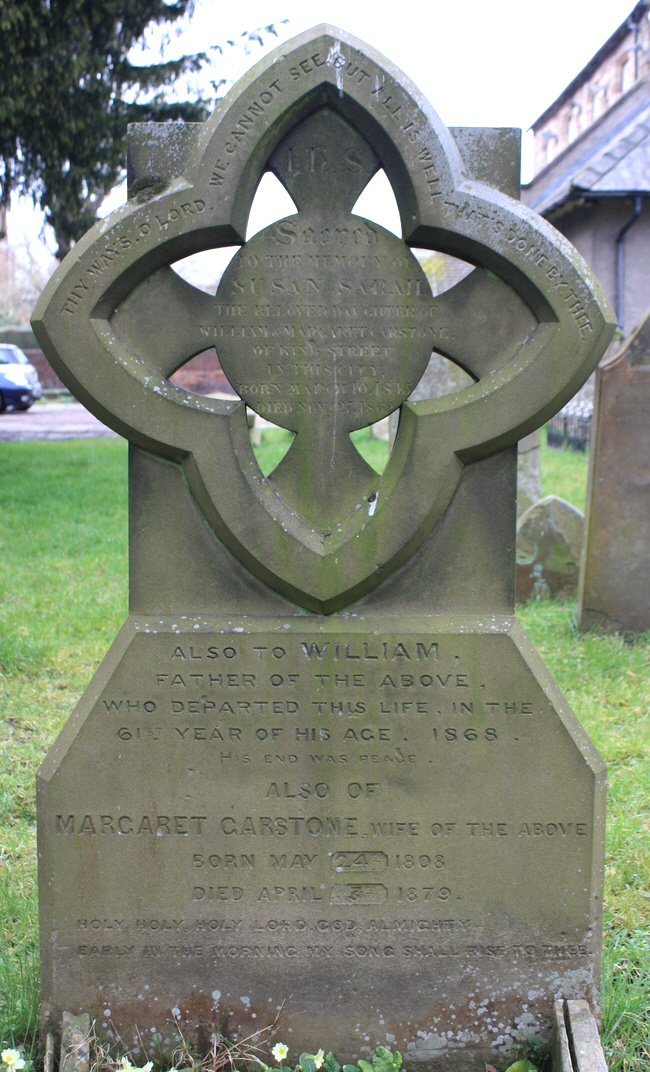 ---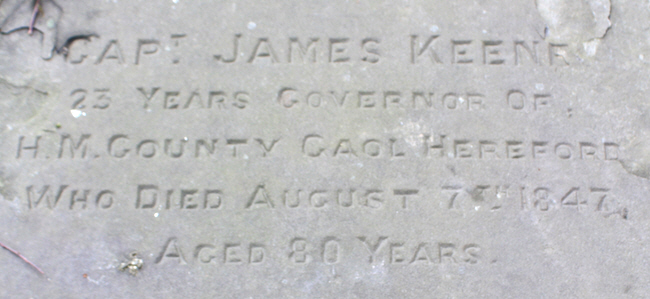 Governor of the County Gaol for 23 years.
---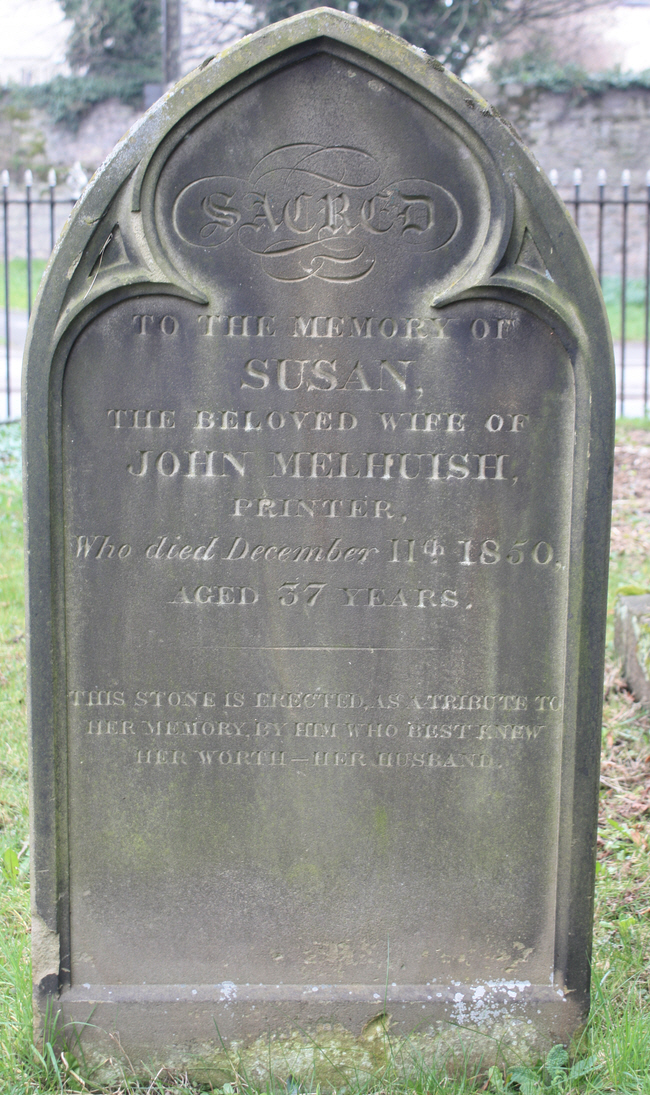 A Printer.
---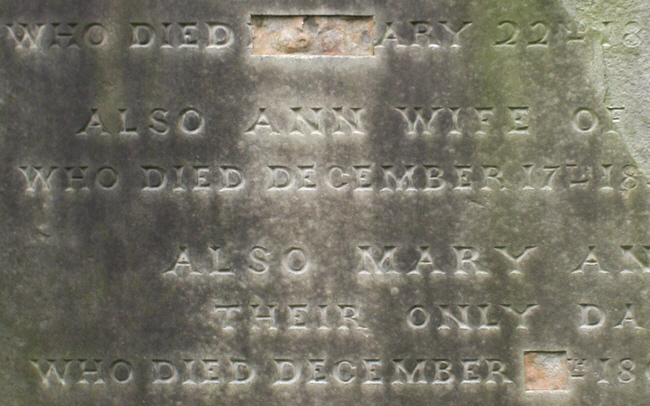 The mason made two serious mistakes in the inscription.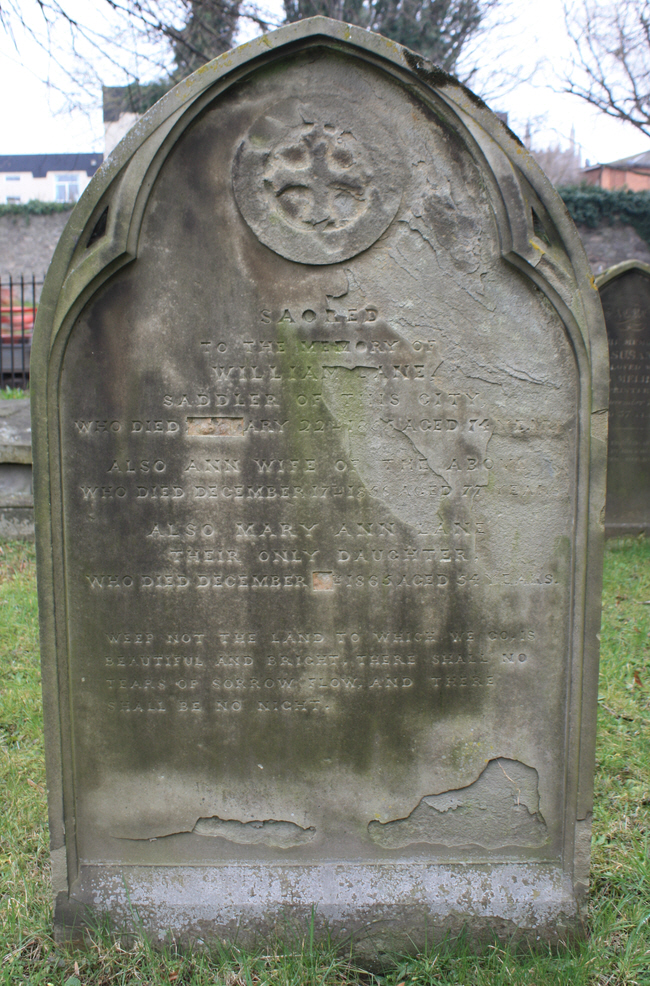 ---
Claire Christine Nicholson and Martin Piers Nicholson - Ticklerton (Shropshire) and Daventry (Northamptonshire), United Kingdom.
This page was last updated on March 17th 2015.