Martin Nicholson's Cemetery Project
St Torney, North Hill, Cornwall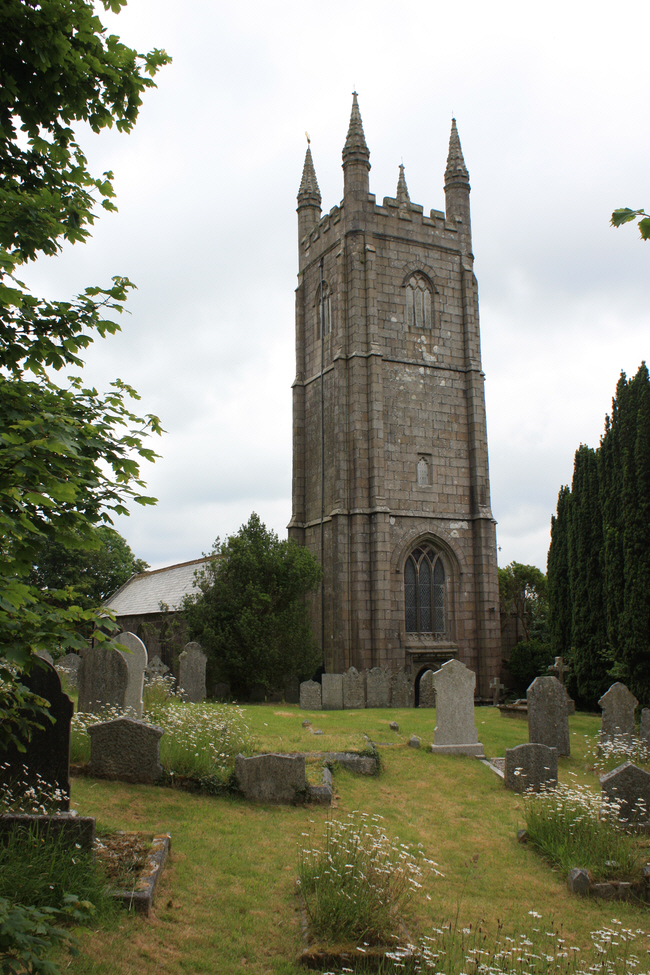 We arrived at the church just as a service was ending. We were pleased to see that the churchyard had been well maintained.
---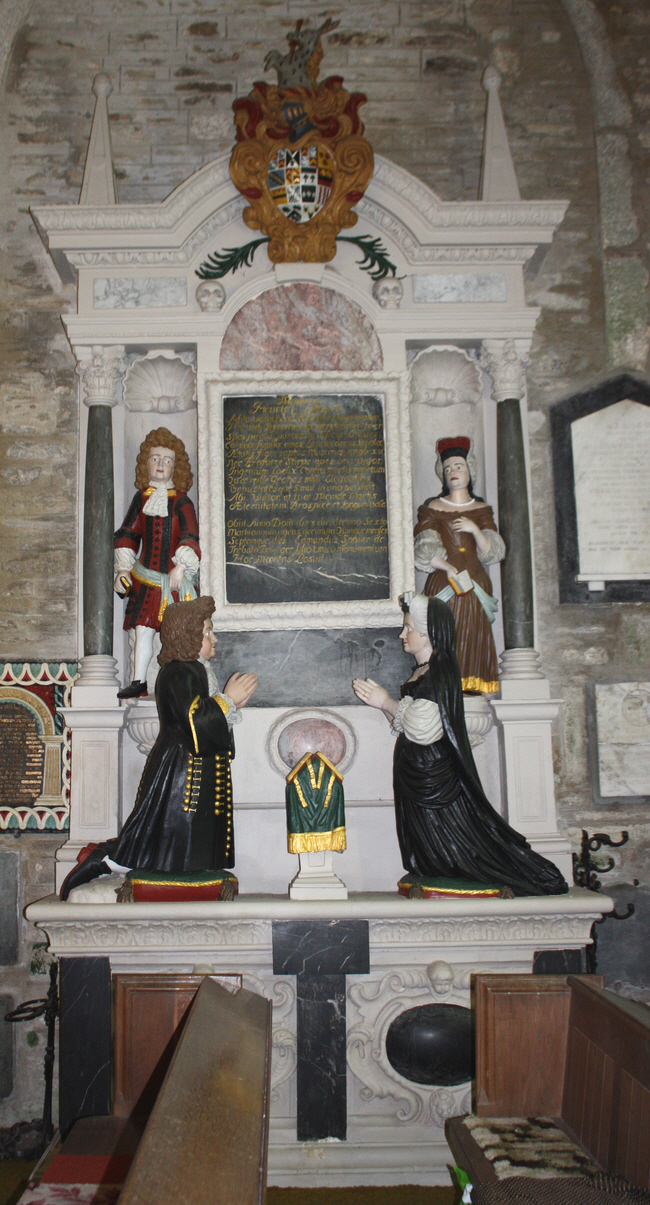 The elaborate aedicular monument to Henry Spoure who died in 1688. Edmund Spoure and his wife are kneeling in prayer and in mourning for their only son. Above them is Henry looking down at them and his sister Mary looking heavenwards. Henry is holding a closed book while that of Mary is open.
---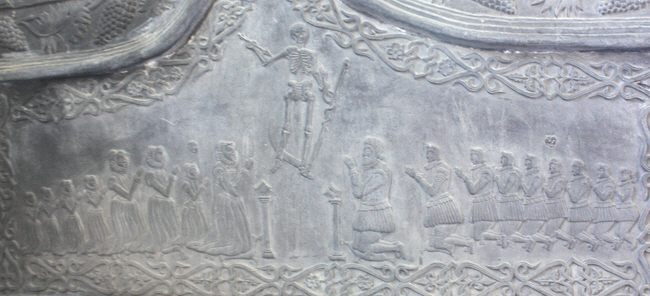 At the west end of north aisle there is the slate table tomb of Thomas Vincent of Battens (died 1606) and Jane his wife (died 1601) flanked by their 7 daughters and 8 sons. The small skulls above the heads of some of the children show they pre-deceased their parents.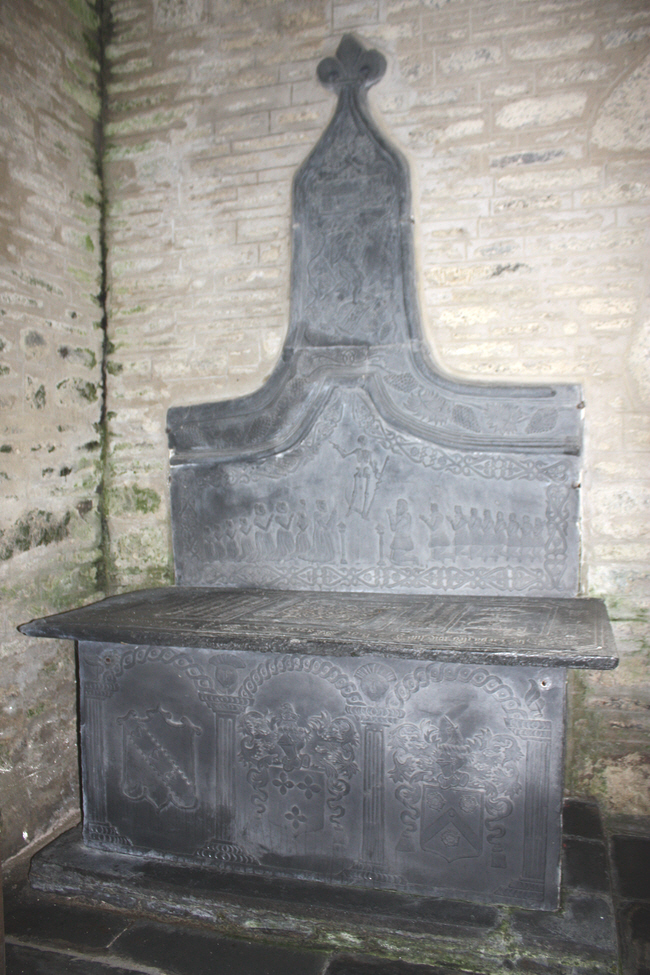 ---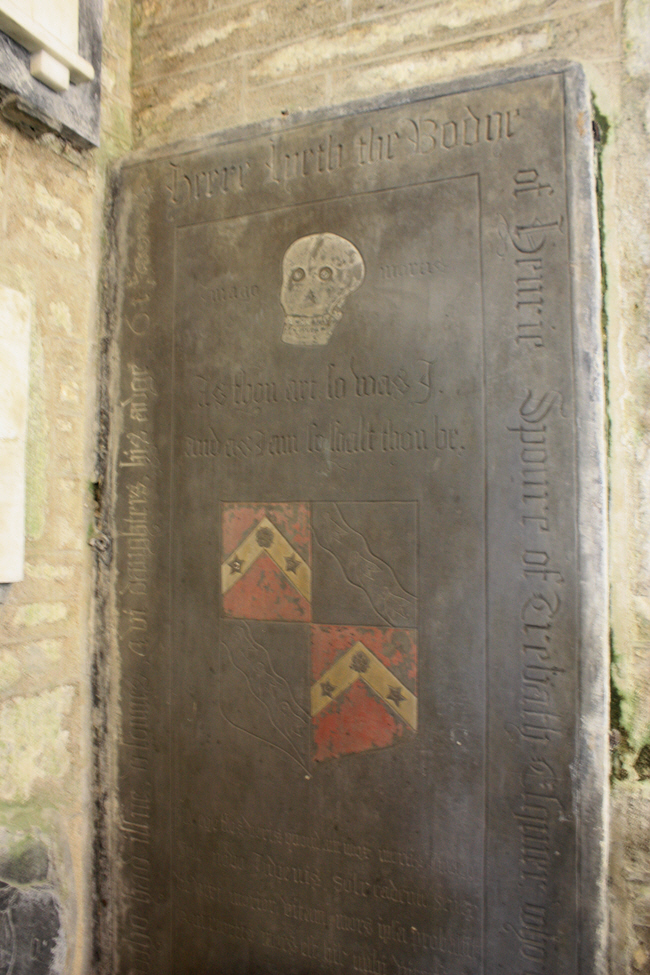 The coloured slate ledger stone of Richard Spoure who died in 1653.
---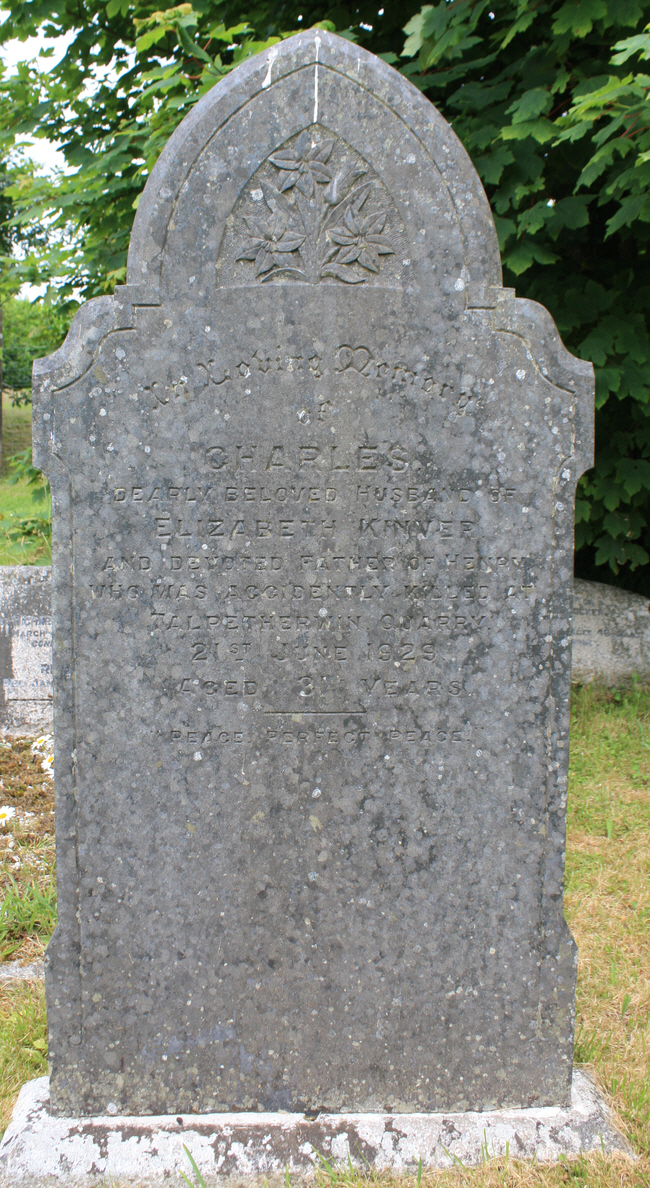 Charles was accidentally killed at the Talpetherwin Quarry in 1929
---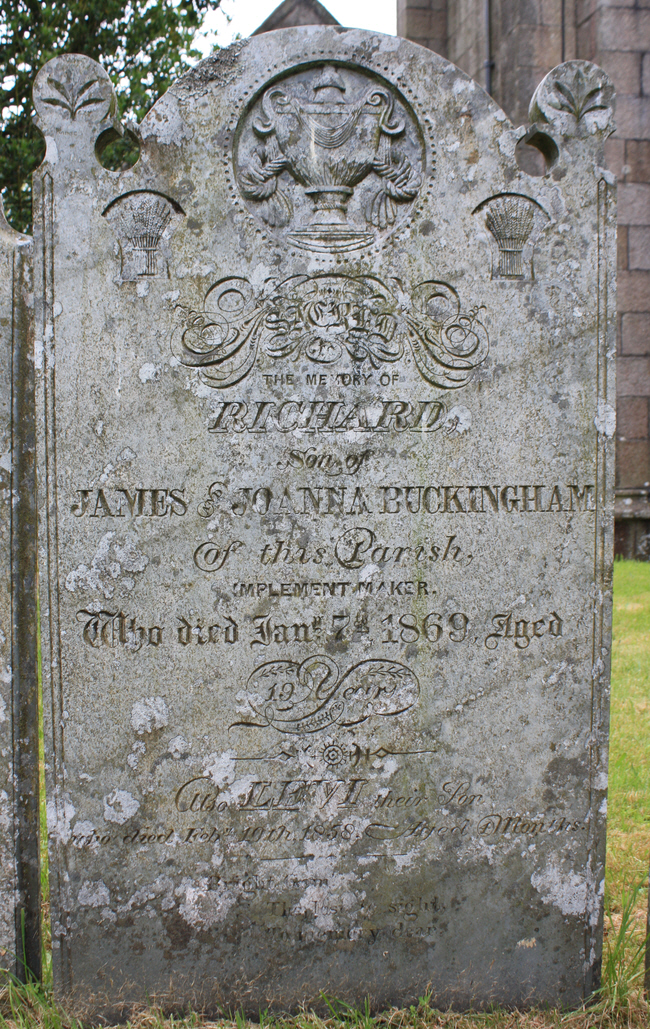 Richard Buckingham was an "implement maker".
---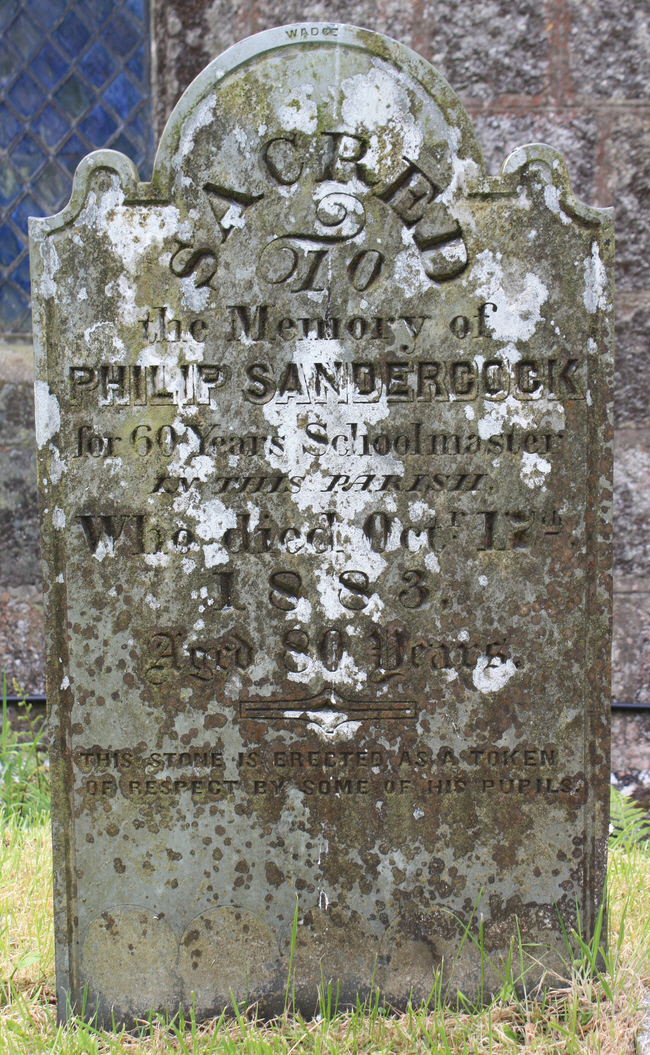 Philip Sandercock was a schoolmaster for 60 years.
---
Martin Nicholson - Shropshire, United Kingdom.
This page was last updated on June 15th 2014.