Martin Nicholson's Cemetery Project
North Somercotes Cemetery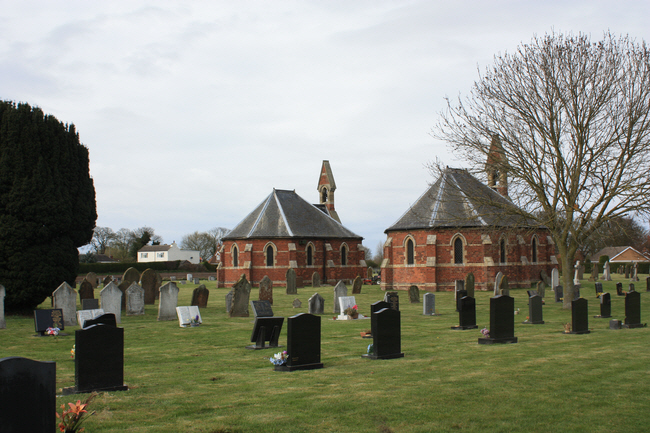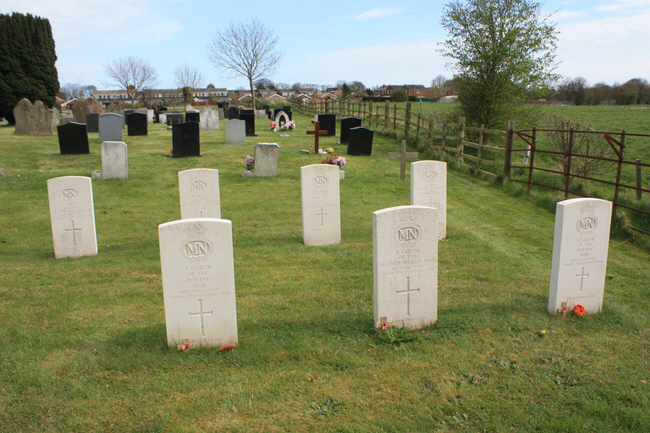 ---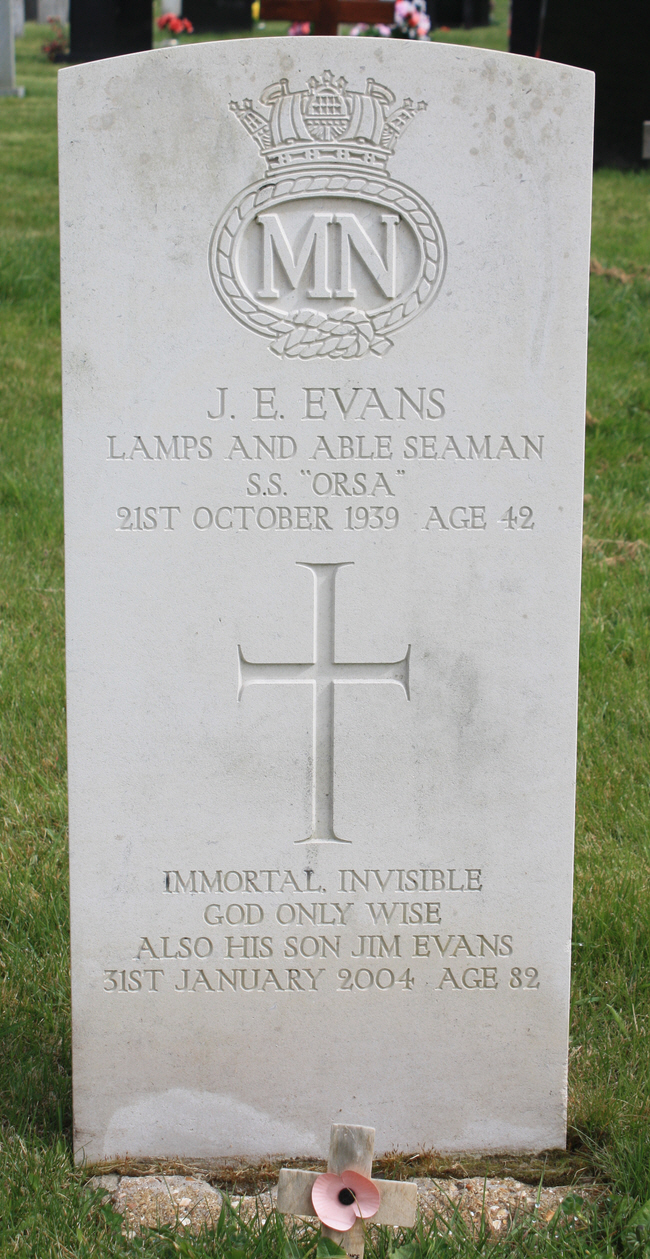 On 21 October 1939 the Orsa (Master Alexander Simpson) struck a mine laid on 5 September by U-15 and sank about 15 miles from Flamborough Head. The master and 15 crew members were lost. Four crew members were picked up by HMS Woolston and landed at Rosyth.
---
Aged 100.
---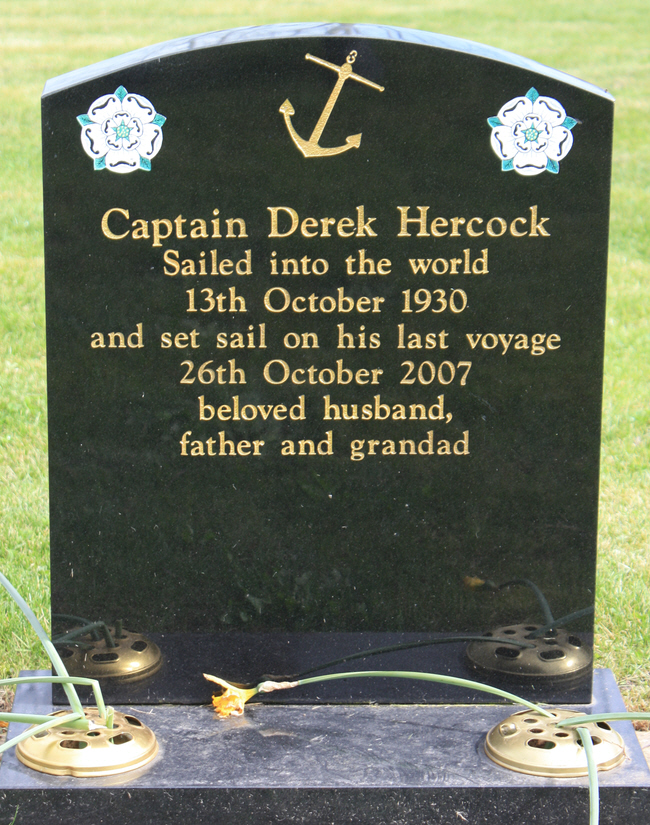 Derek Hercock "set sail on his last voyage" in 2007.
---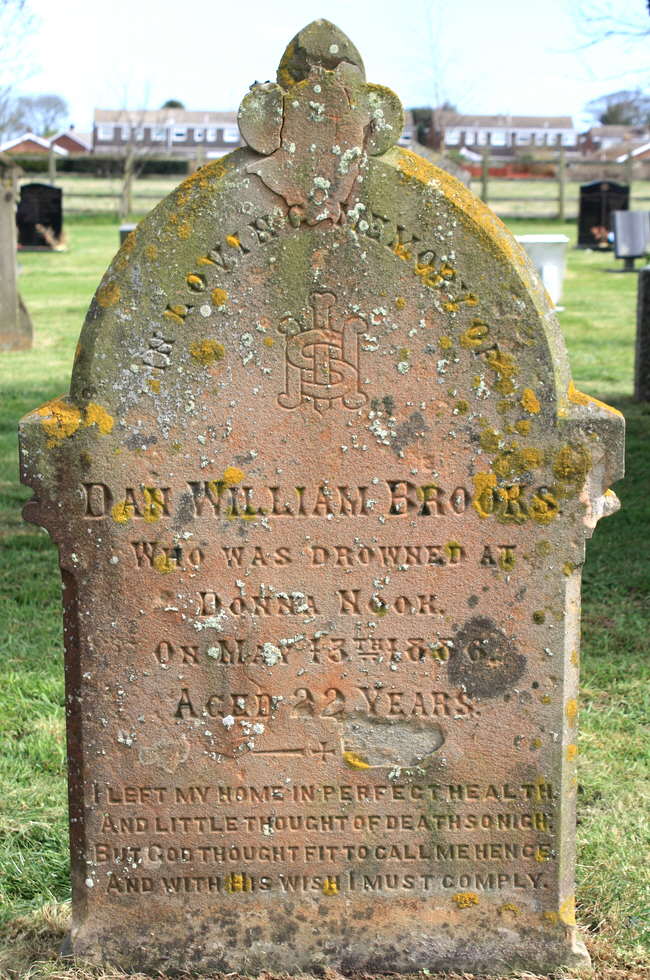 Dan Brooks was drowned at Donna Nook in 1886. He was aged 22.
---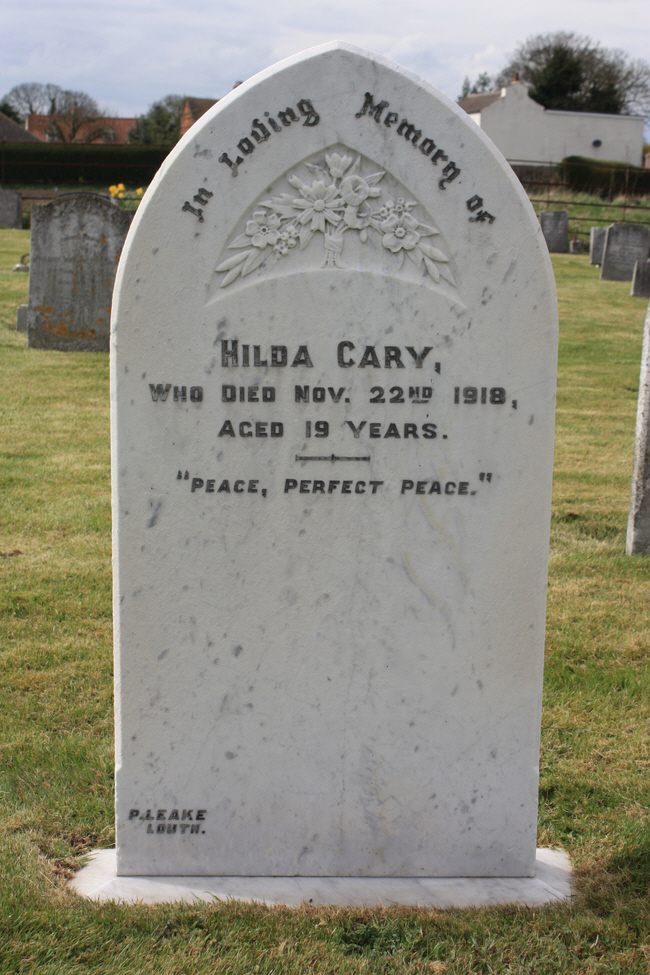 I wonder if Hilda and Betsy Cary were sisters who died in the flu edpidemic of late 1918?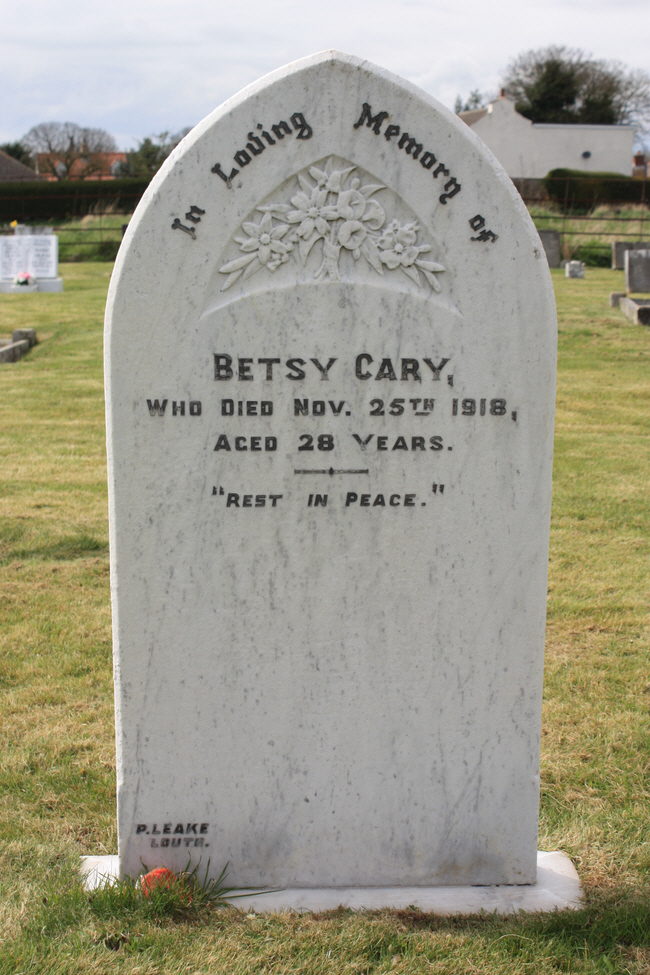 ---
Claire Christine Nicholson and Martin Piers Nicholson - Ticklerton (Shropshire) and Daventry (Northhamptonshire), United Kingdom.
This page was last updated on April 16th 2015.