Martin Nicholson's Cemetery Project
St Mary the Virgin, High Offley, Staffordshire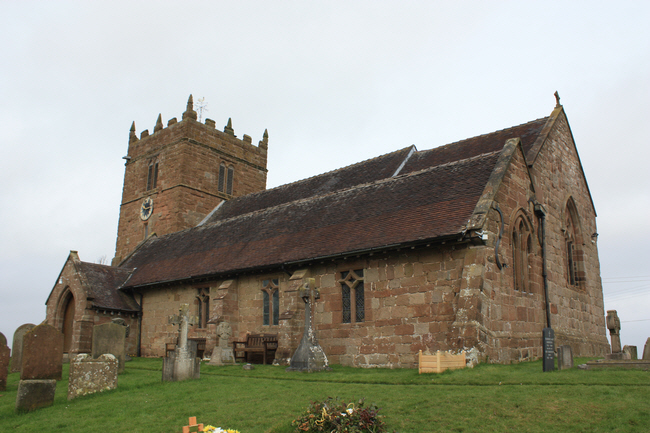 Part of the north wall of St. Mary's including the doorway is late Norman, dating from about 1200. The south arcade of five bays was built a little later in the 13th century. The base of the tower is late 13th century but the upper section is 16th or 17th century. The south porch is Victorian. The tower has five bells of which one is 15th century. Another, from 1601, has on it the prayer for Queen Elizabeth I:
---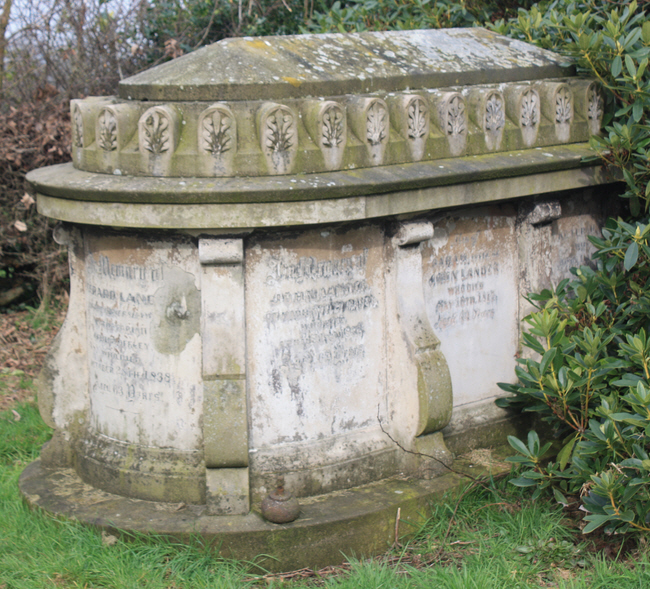 What must have been an very expensive memorial is gradually being overwhelmed by vegetation.
---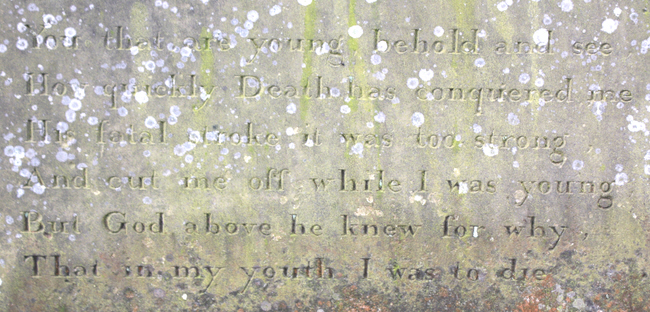 A thought-provoking poem on the theme of human mortality.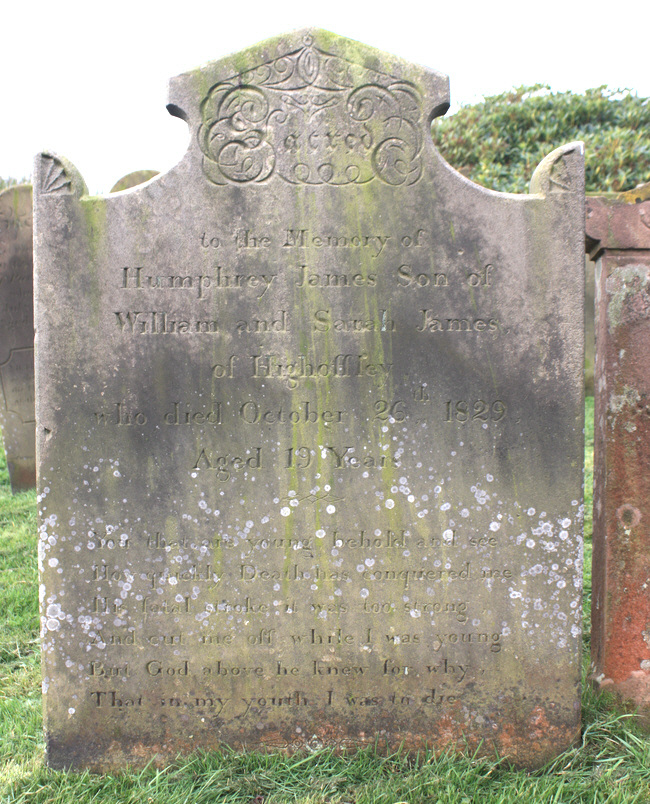 ---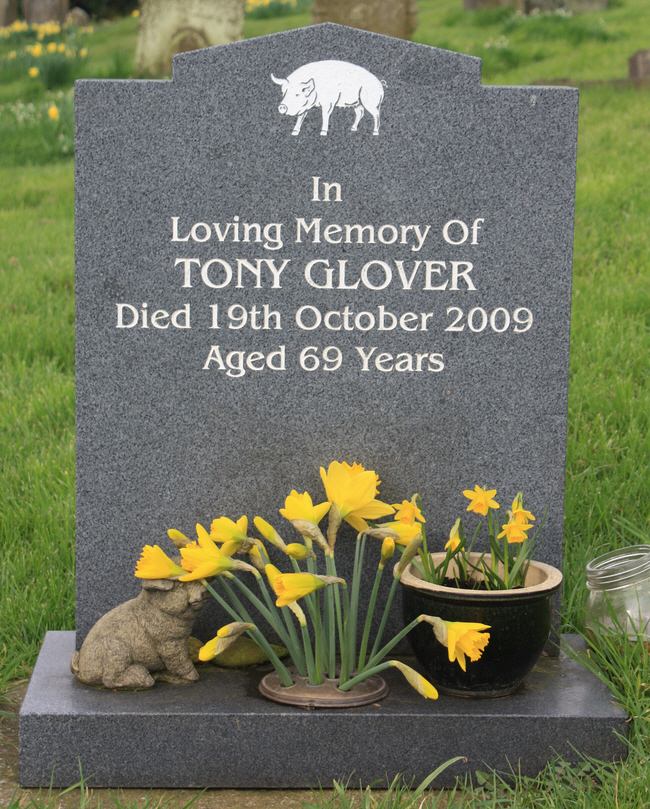 You don't see a pig on a memorial very often.
---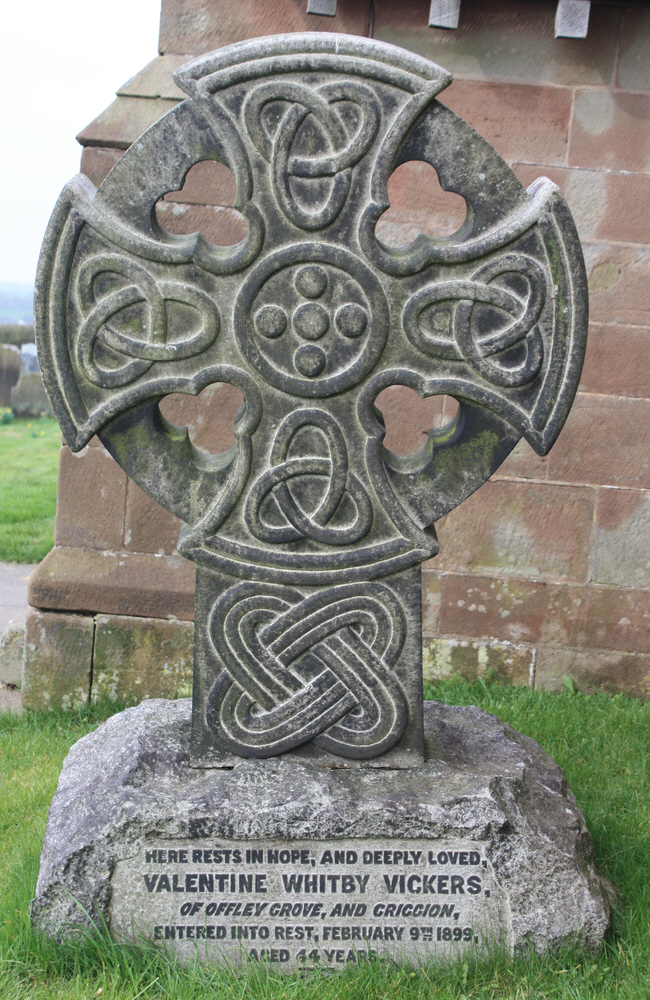 An ornate cross more commonly found in Scotland or Wales.
---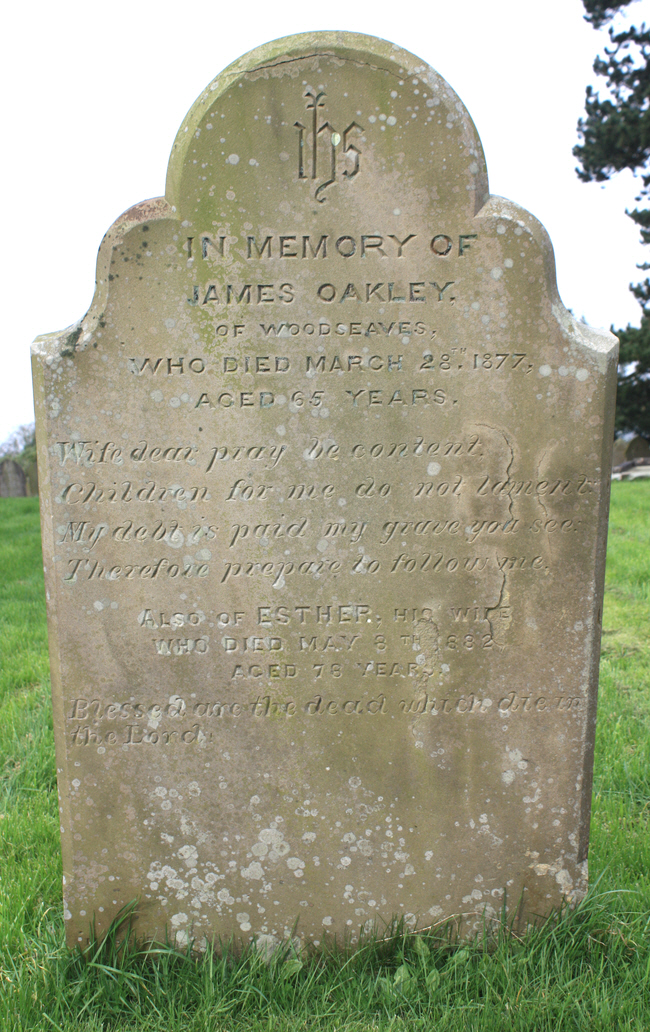 A parting thought from a deceased husband to his wife.
---
Claire Christine Nicholson and Martin Piers Nicholson - Ticklerton (Shropshire) and Daventry (Northhamptonshire), United Kingdom.
This page was last updated on March 11th 2017.