Martin Nicholson's Cemetery Project
St Oswald, King and Martyr, Oswestry, Shropshire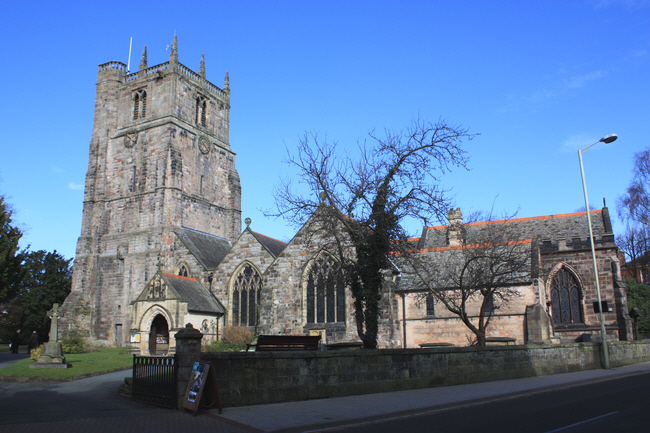 Not for the first time Claire and I have been annoyed by those responsible for moving gravestones to the perimeter of the cemetery. It is bad enough when the stones are left standing upright but when they are piled up, as has happened in Oswestry, words fail us!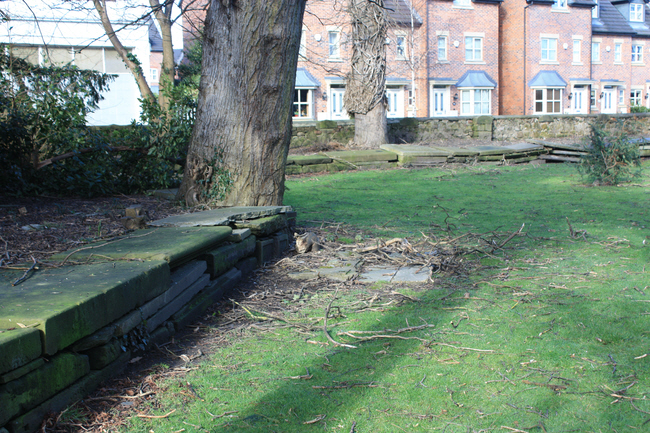 ---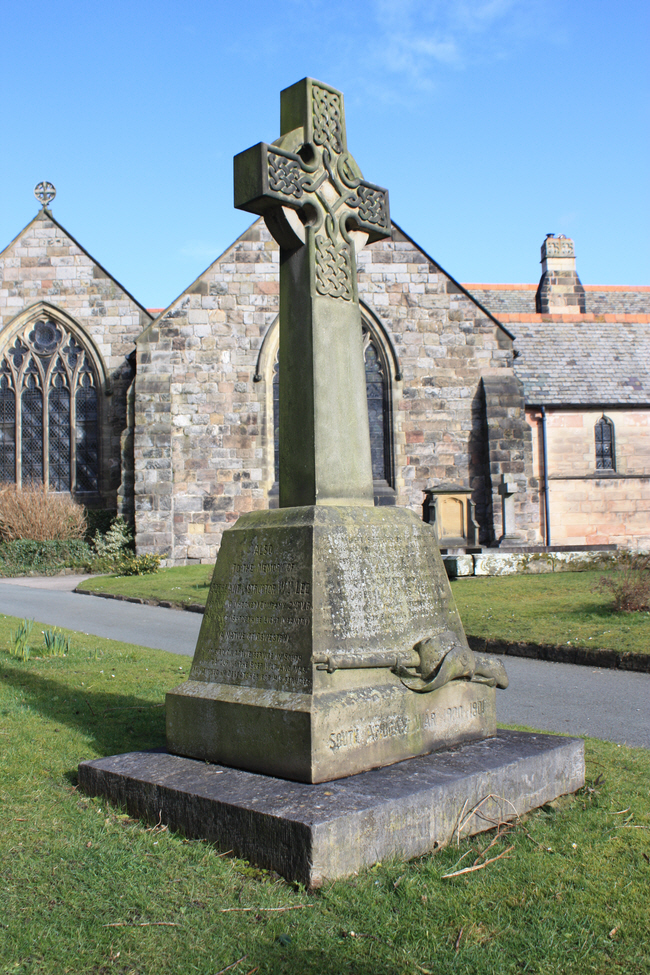 War memorials relating to the Boer War are uncommon - this was a particularly fine example.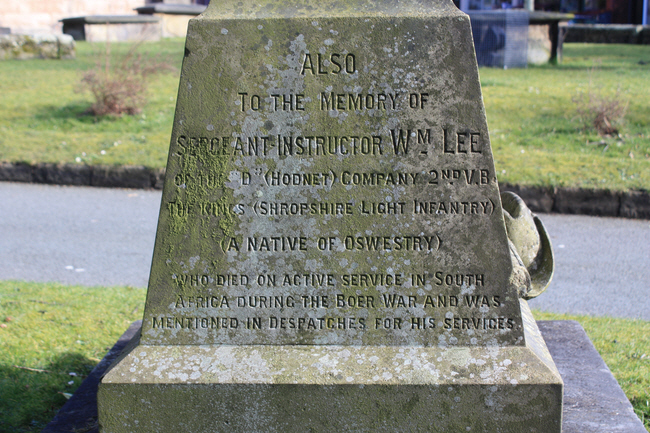 ---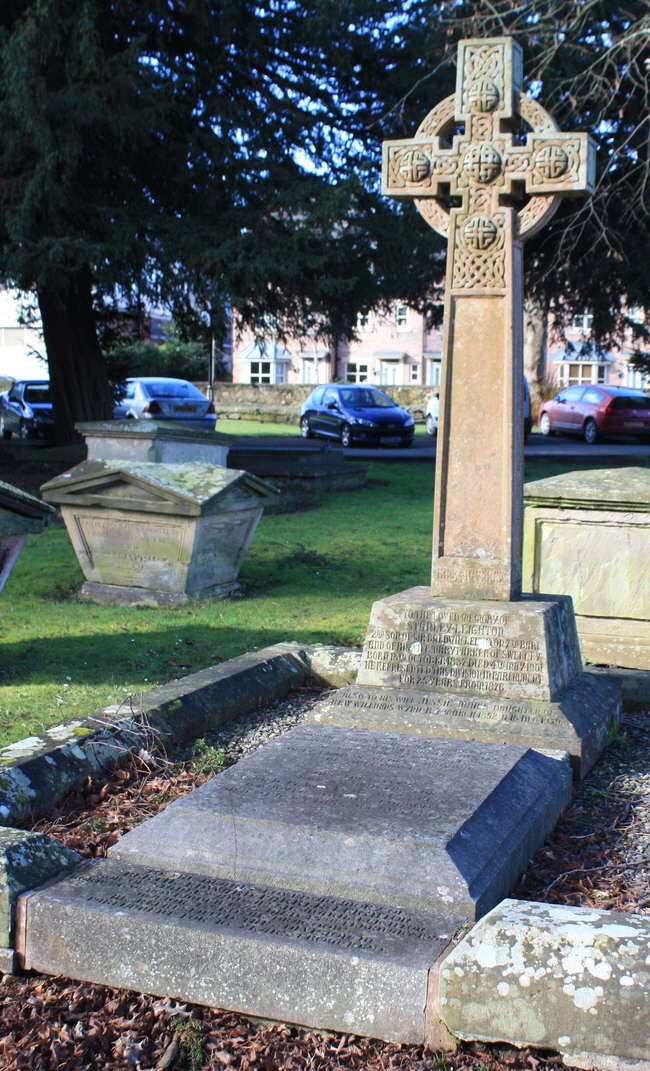 Stanley Leighton was an English barrister, landowner, artist and Conservative politician. In 1874 Leighton stood unsuccessfully for Bewdley but at a by-election in 1876 he was elected Member of Parliament for North Shropshire and held the seat until it was reorganised in 1885. He was then elected for Oswestry and held the seat until his death.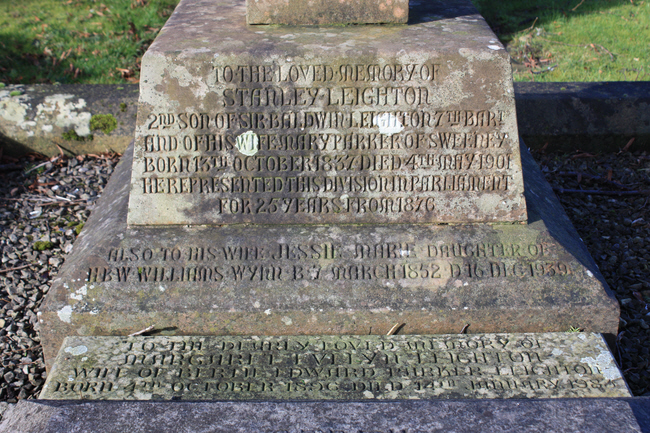 His brother Bertie was the Member of Parliament for Oswestry for 16 years from 1929.

---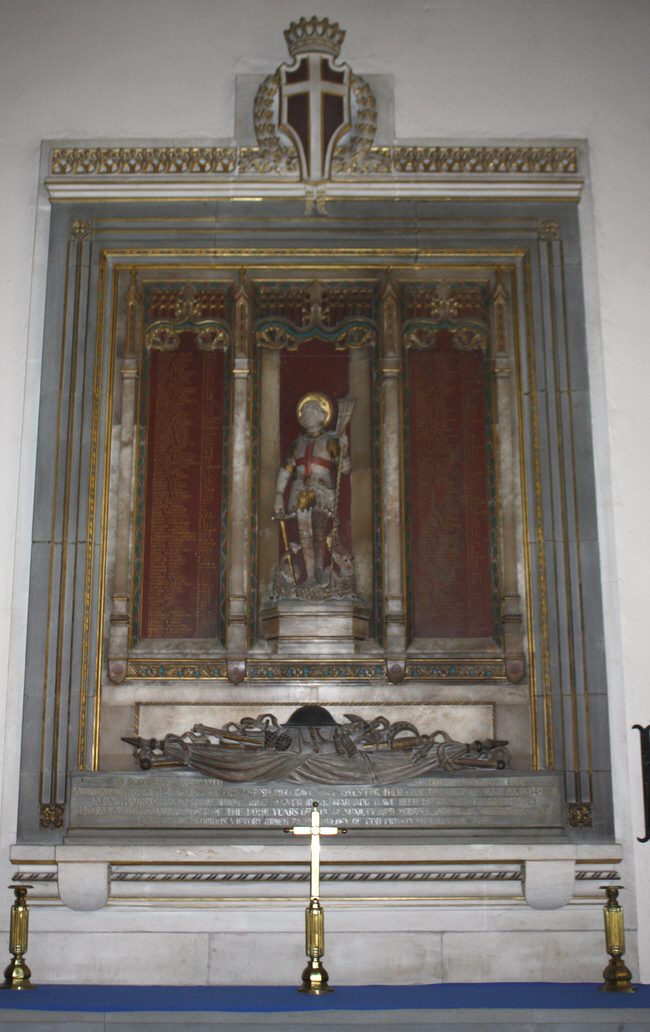 There were some fine memorials inside the church.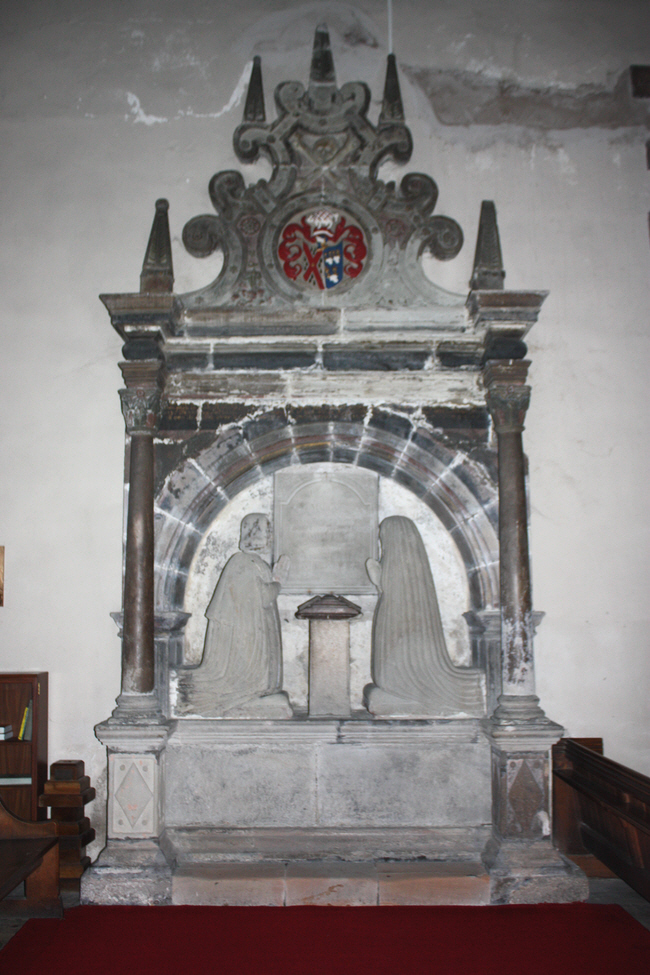 ---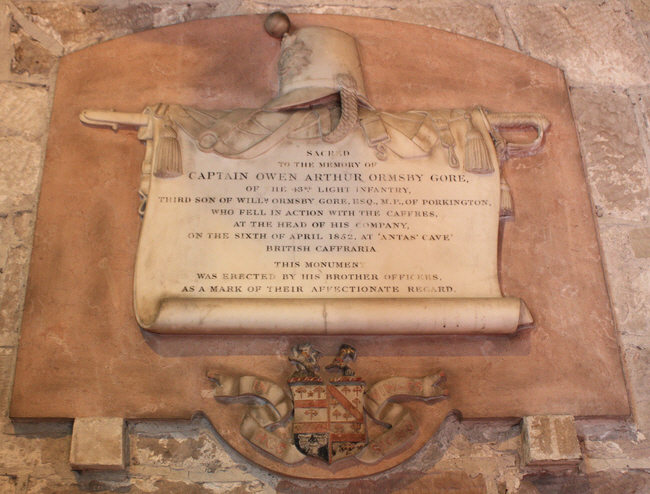 Captain Owen Arthur Ormsby Gore was killed while serving in British Caffraria in 1852. On 7 March 1860 British Caffraria became a separate crown colony. It was finally re-incorporated into the Cape Colony on 17 April 1866
---
Martin Nicholson - Shropshire, United Kingdom.
This page was last updated on March 1st 2014.