Martin Nicholson's Cemetery Project
Oswestry Cemetery, Oswestry, Shropshire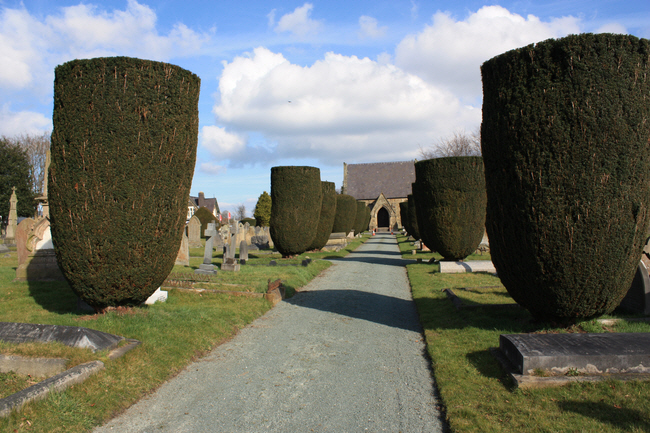 It took us a total of 6 man-hours to survey this cemetery on a lovely sunny day. We found 7 ladies who died aged 100 or older but not a single man who had reached this landmark. Many of the military graves had been maintained to a very high standard but just a few in one corner of the site seem to have been overlooked..
---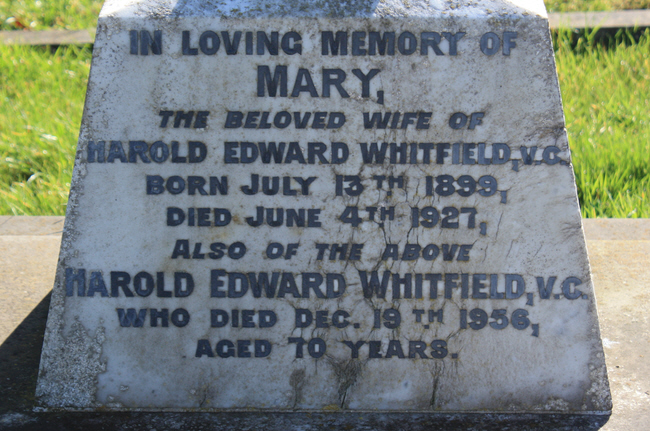 Harold Edward Whitfield won the Victoria Cross in Egypt in 1918.
---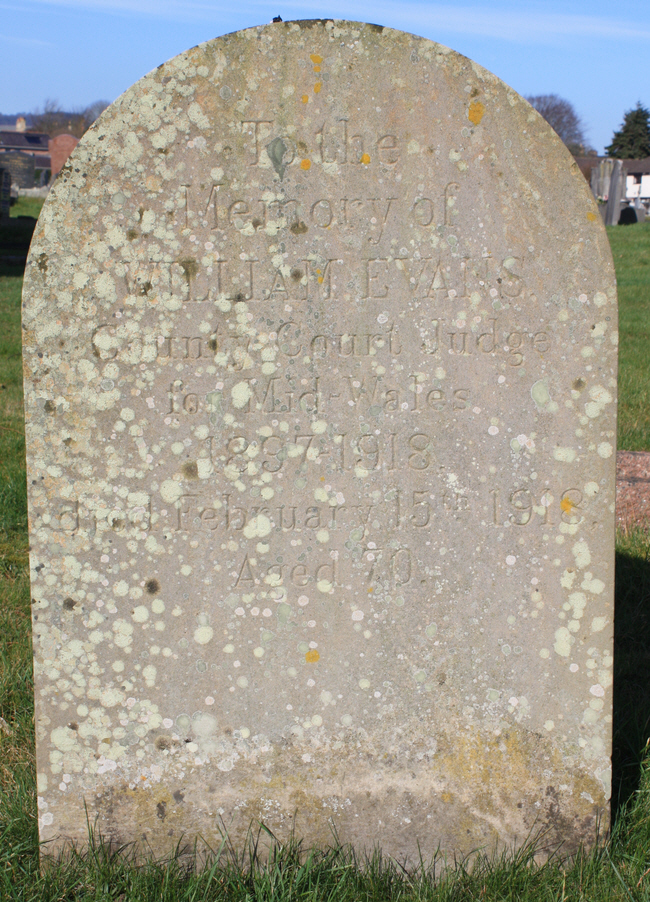 William Evans was County Court Judge for Mid-Wales
---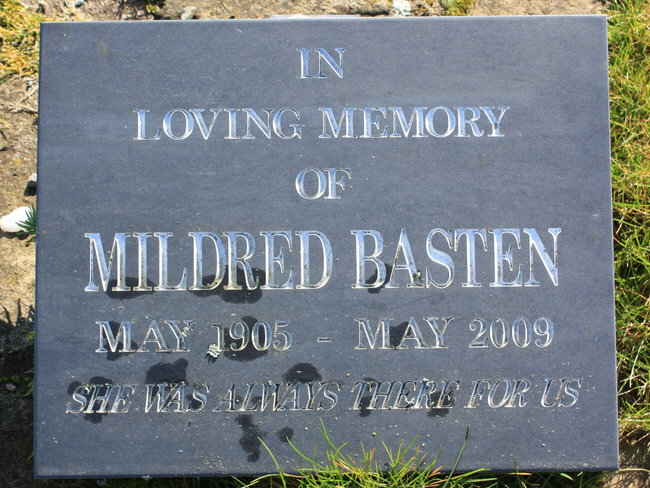 Aged 103.
---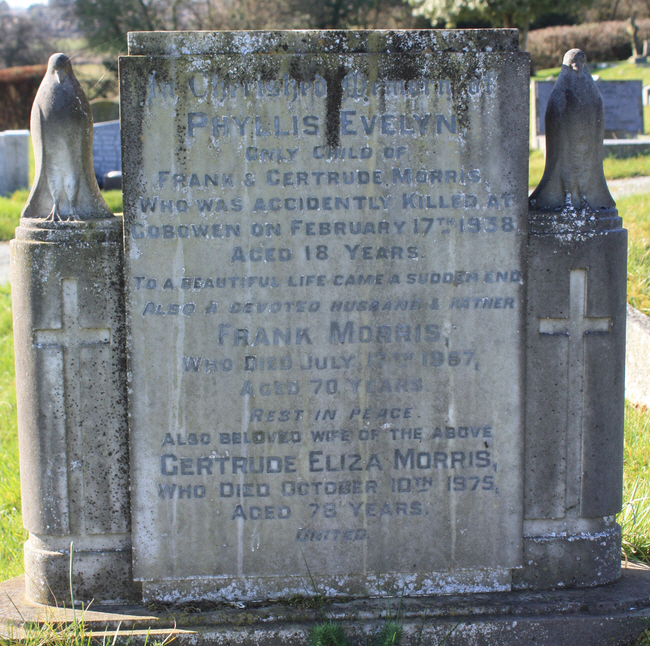 "Accidently killed at Gobowen" should have read accidentally.
---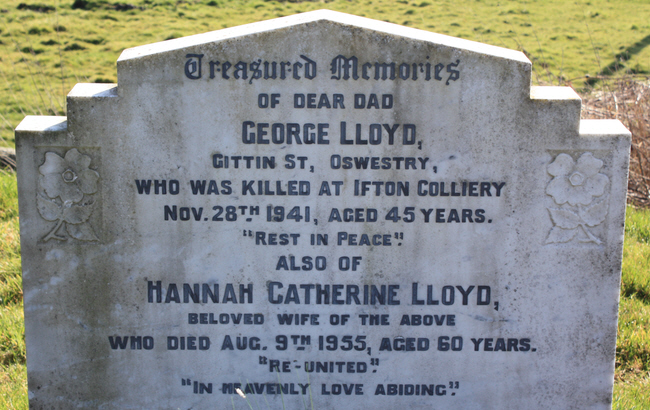 George Lloyd was killed at the Ifton Colliery in 1941.
---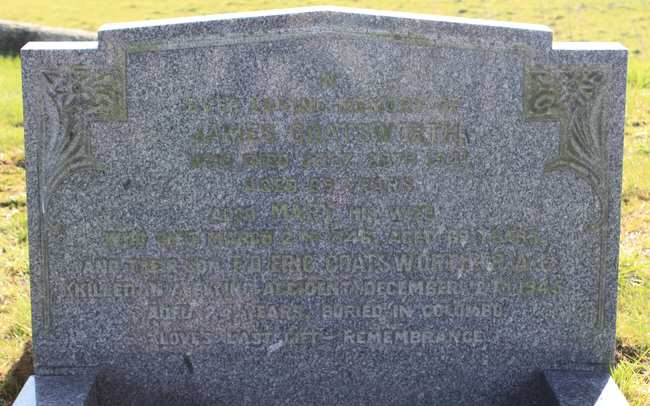 Killed in a flying accident and buried in Ceylon.
---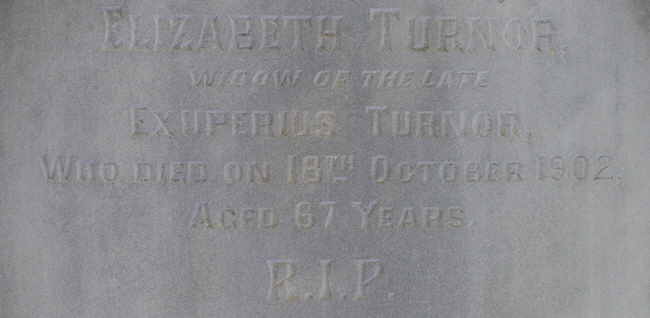 Exuperius is a very unusual first name and not one we had seen before.
---
Two brothers who were both killed on active service. Thomas Reginald Davies died when the Conqueror II, a hired yacht, was torpedoed by U52.
---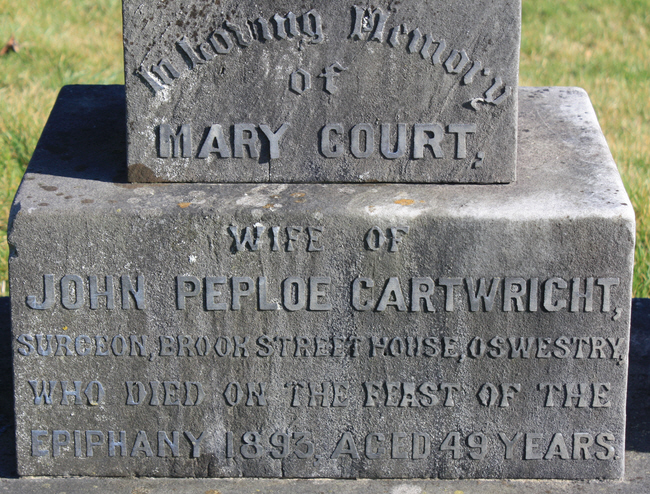 How many people would know when the "Feast of the Epiphany" took place? In England the feast may be celebrated on the Sunday between 2 January and 8 January inclusive.
---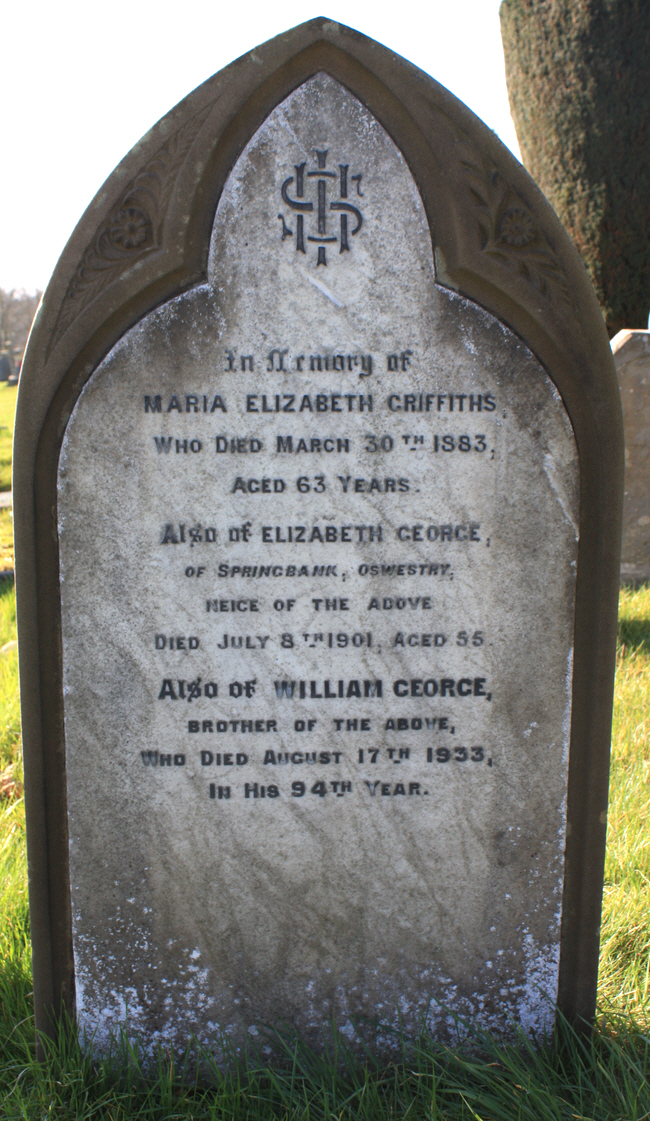 NIECE has been spelled incorrectly as NEICE. This is not the first time we have seen this mistake.
---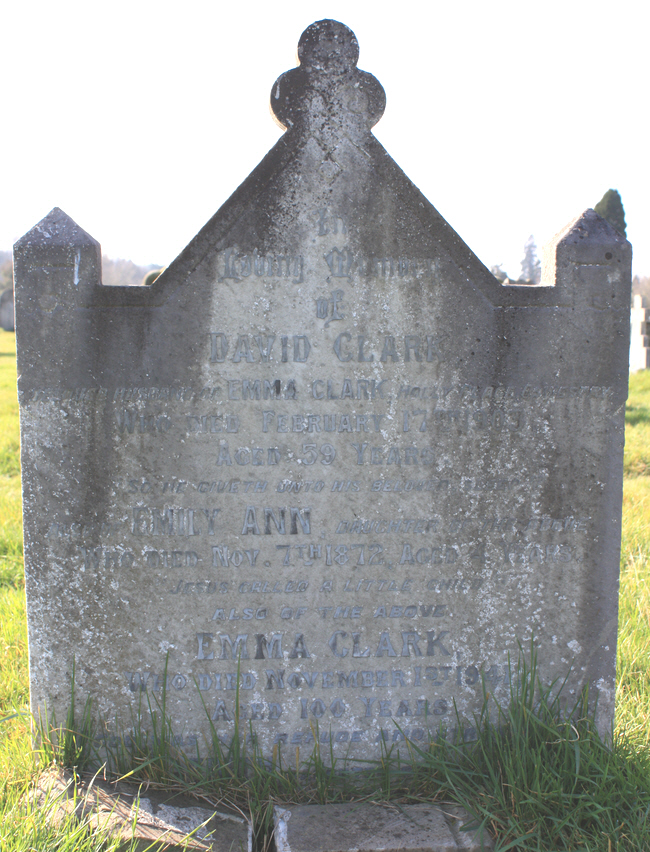 Aged 100.
---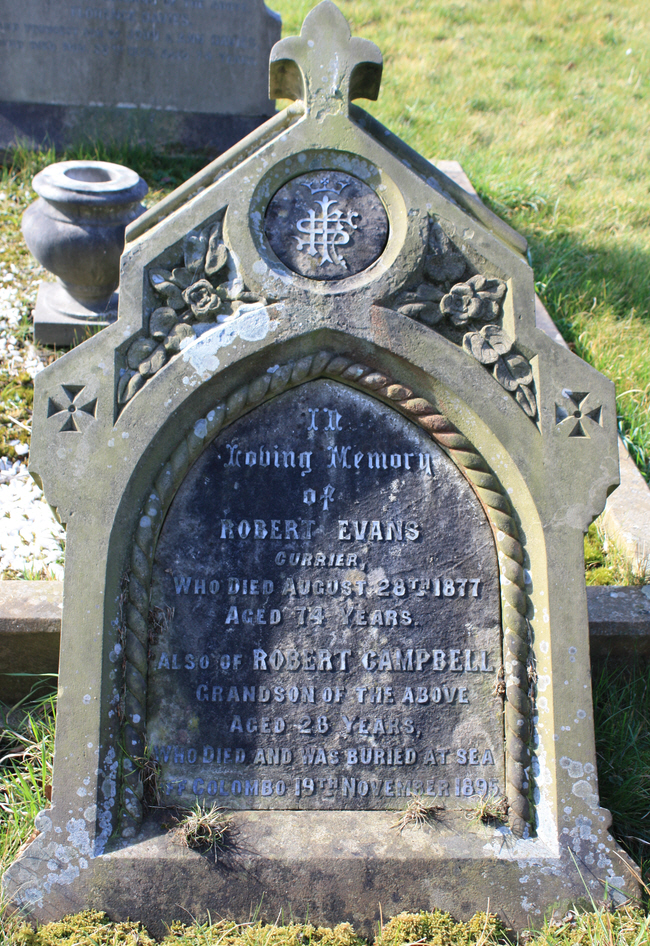 Robery Campbell died and was buried at sea in 1895.
---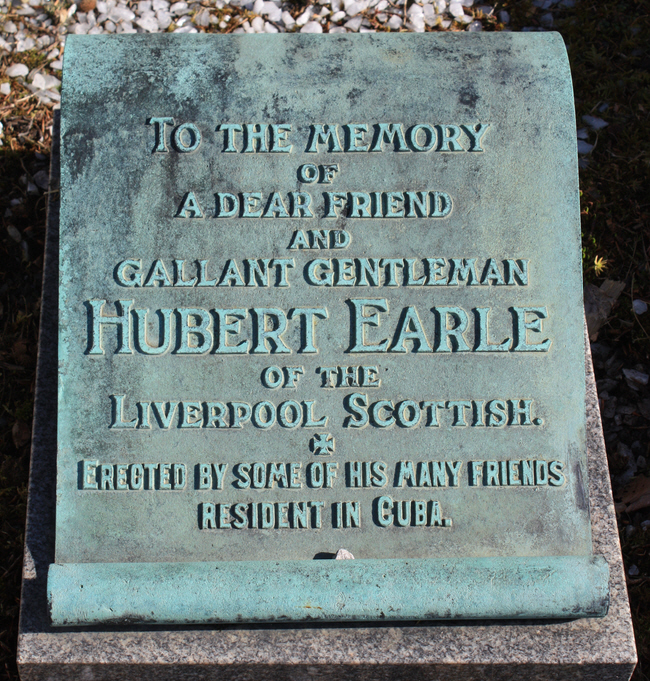 It seems as if Hubert Earle worked for an insurance company in Cuba.
---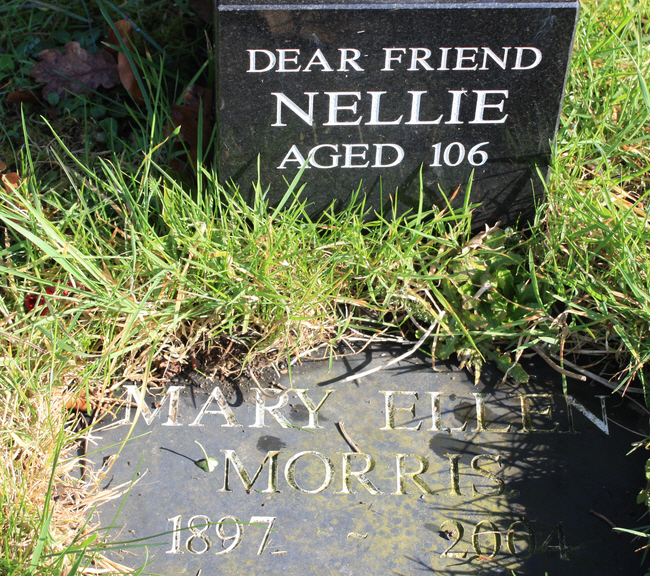 Aged 106.
---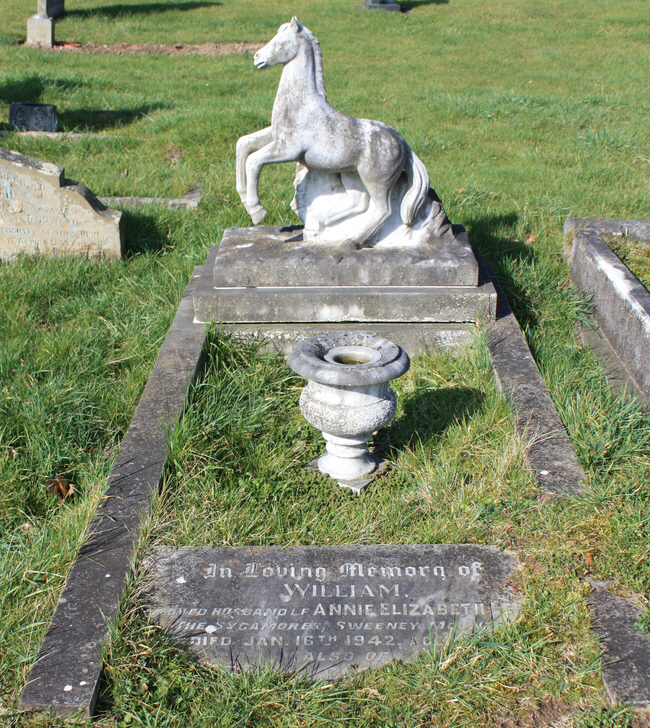 In the middle of an long line of very similar graves we found this statue of a horse.
---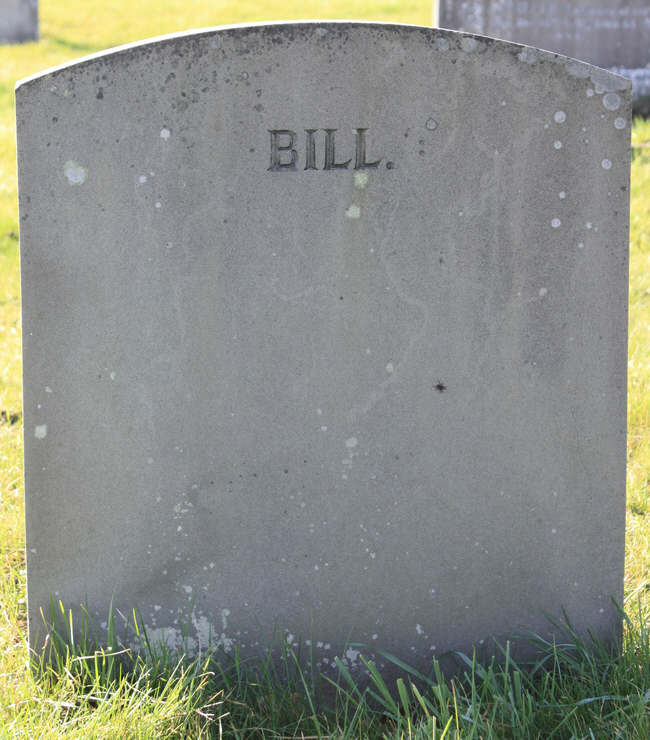 "BILL" is the shortest inscription we have seen - pushing "GEORGE" into second place.
---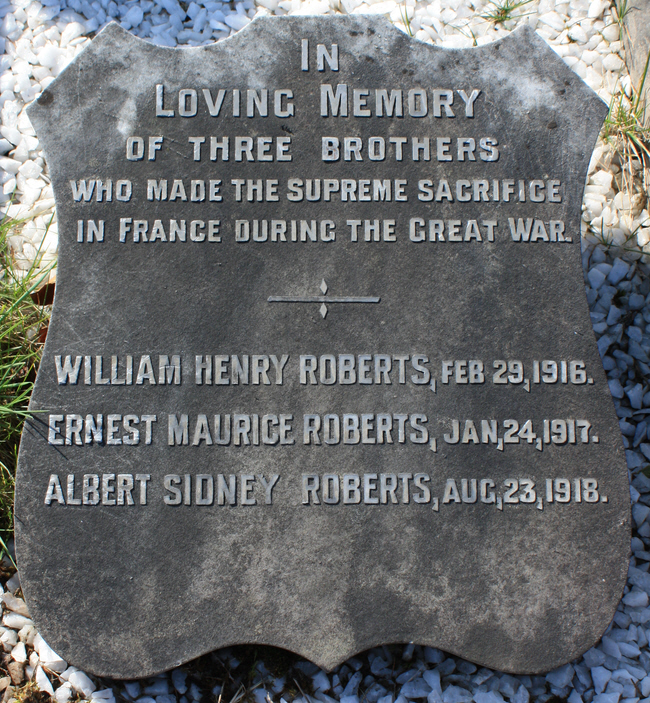 Three brothers who all died on active service during the 1914-1918 war.
---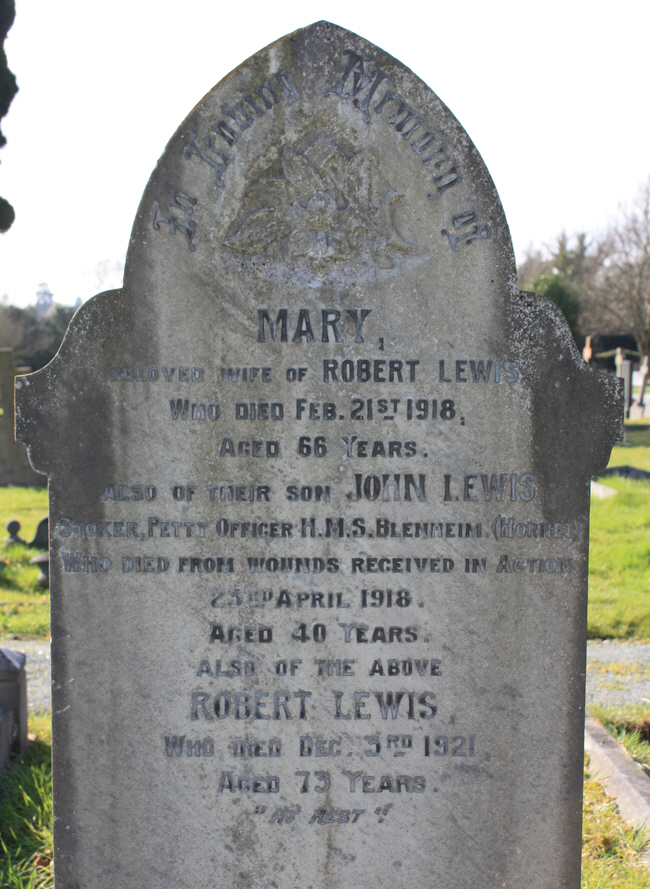 John Lewis died from wounds he received on HMS Blenheim in April 1918.
---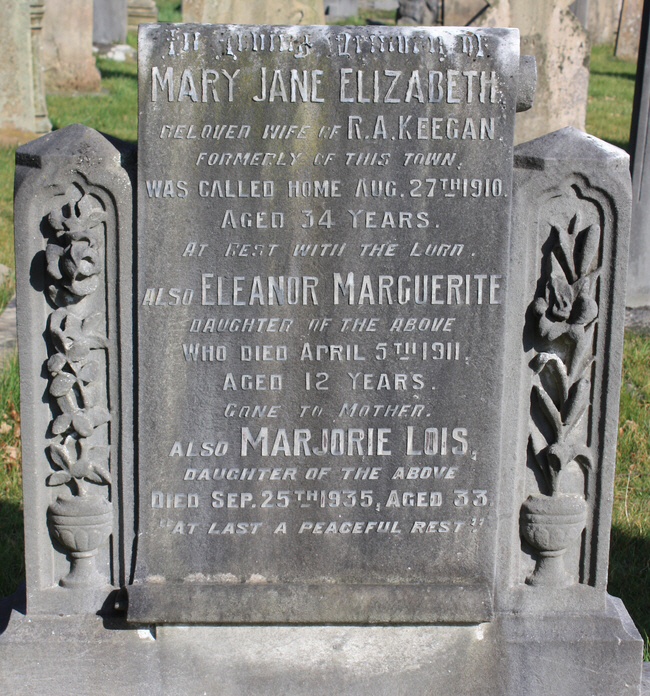 Sometimes you read a memorial that really leaves you wishing that you could find out the whole story behing the stark words. Mary Jane Elizabeth Keegan died in August 1910 and her daughter Eleanor Marguerite Keegan died, aged 12, in April 1911. Were the two events connected?
---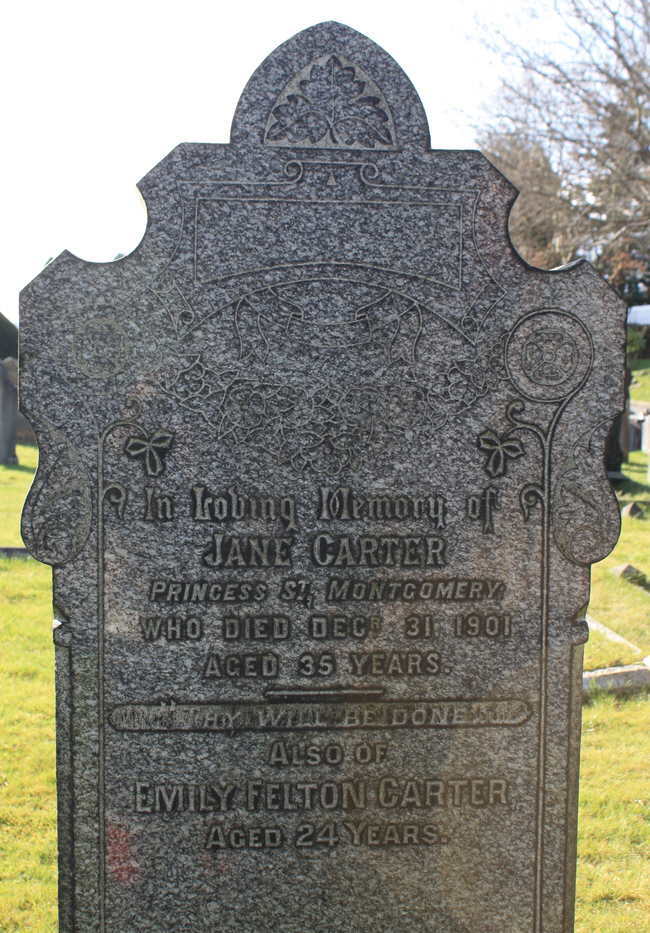 An entire line of text was deleted and the generic comment "Thy will be done" was inserted in its place.
---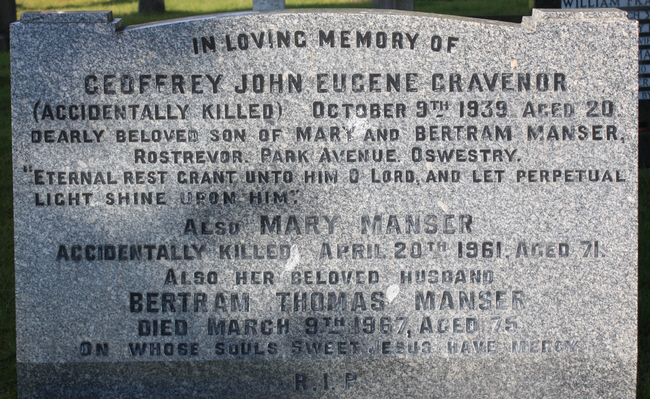 Geoffrey John Eugene Gravenor and his mother who were both accidentally killed - nearly 22 years apart.
---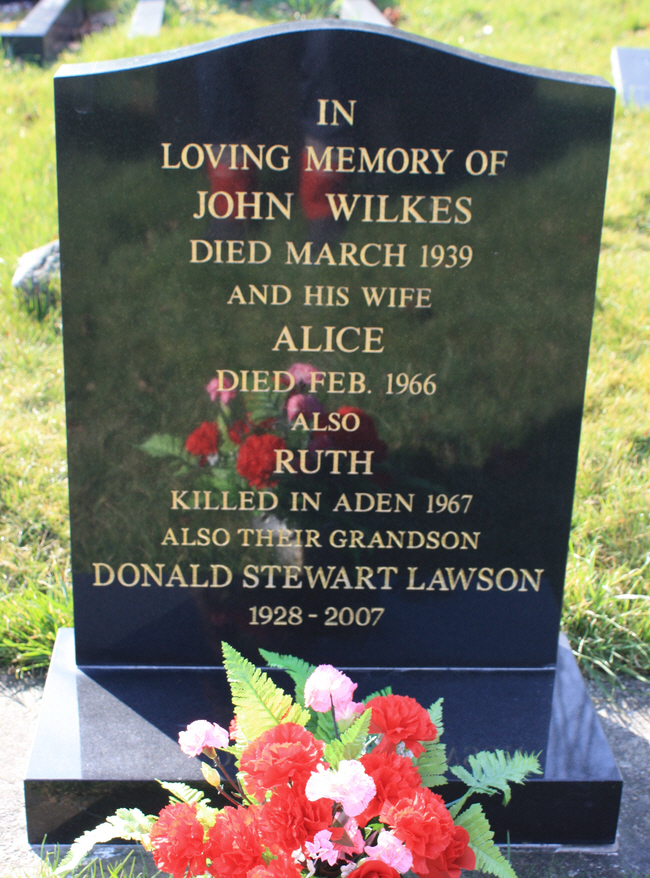 Ruth Wilkes was killed in Aden on the evening of 28th February 1967, by a terrorist bomb planted at a party being held in one of the flats in the Maalla Straight. She was laid to rest in Silent Valley Cemetery. Mrs Wilkes was the wife of Major Keith Wilkes, OC Intelligence Corps, Aden
---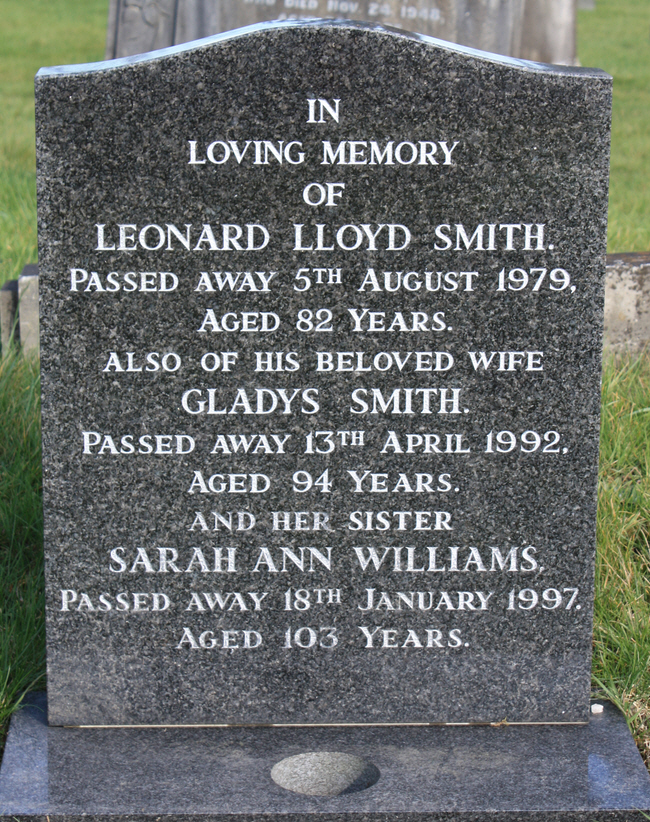 Aged 103.
---
The engraver clearly had problems with the name Maisie. The first i had been missed out and had to be squeezed in later.
---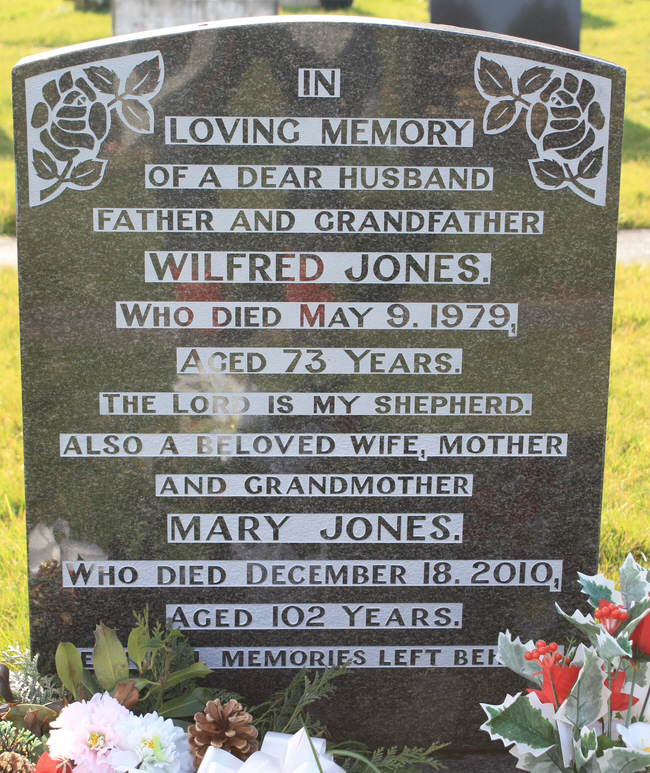 Aged 102.
---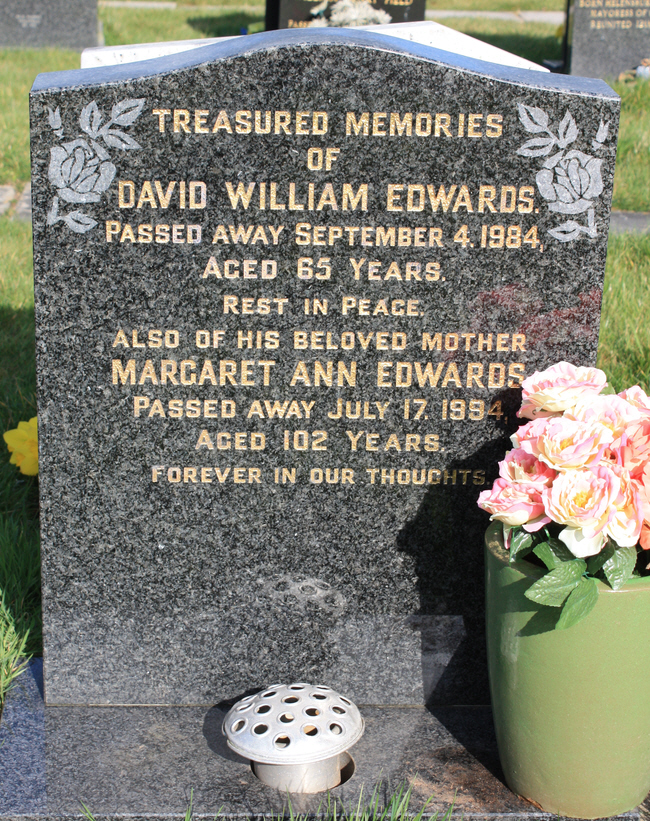 Aged 102.
---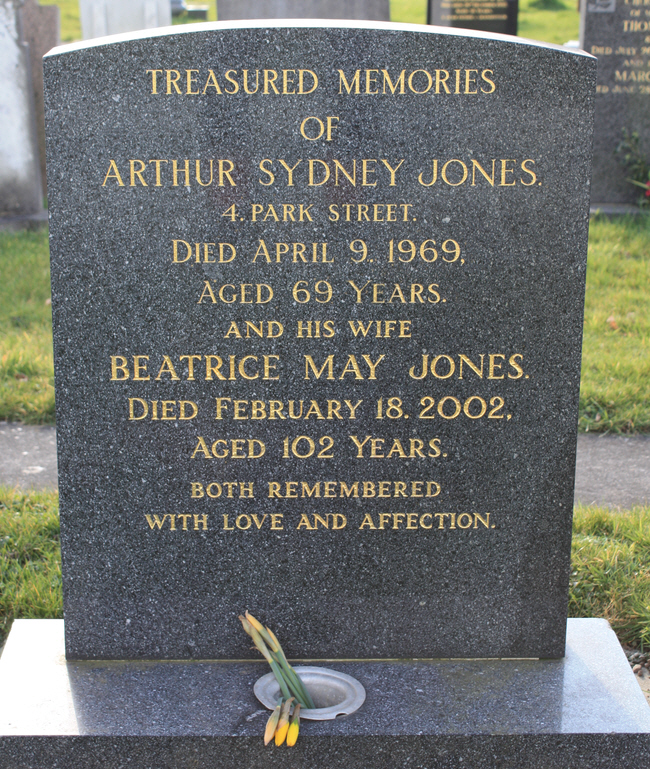 Aged 102.
---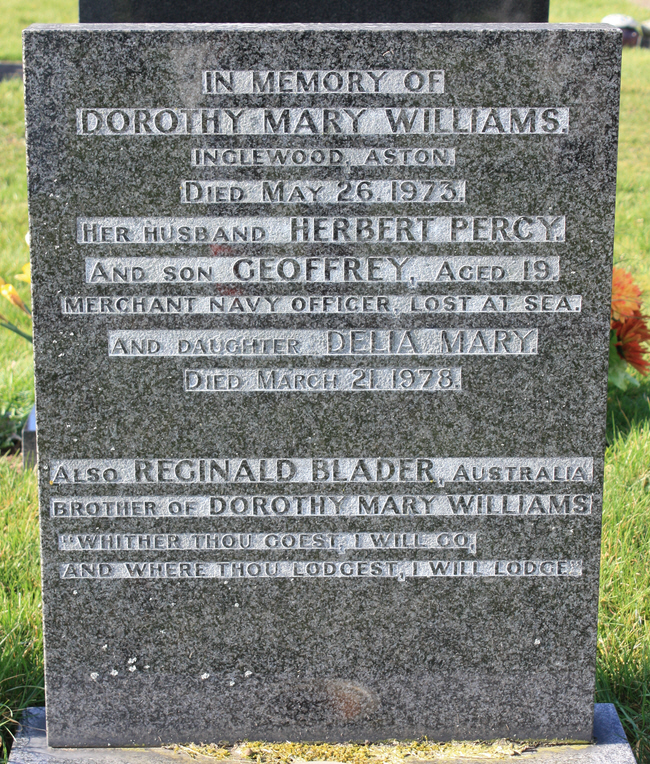 Geoffrey was a Mechant Navy Officer who was lost at sea. Sadly the wording is rather ambiguous so it is not clear exactly who died when.
---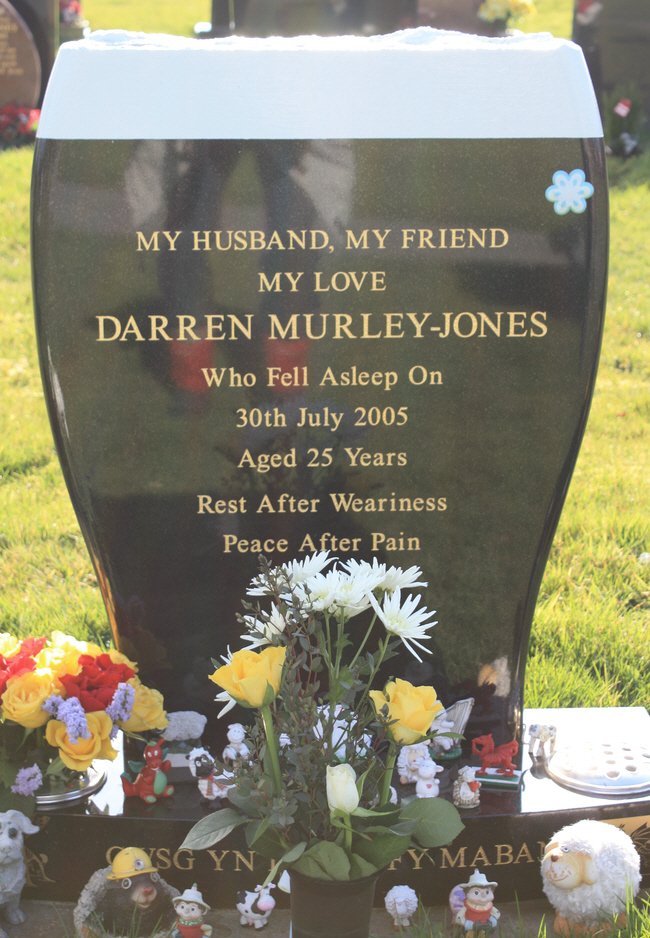 This memorial is in the shape of a glass of beer (Guiness?) and Claire and I both thought it was a clever idea that had been well executed.
---
Martin Nicholson - Shropshire, United Kingdom.
This page was last updated on March 7th 2011.