Martin Nicholson's Cemetery Project
St Faith, Overbury, Worcestershire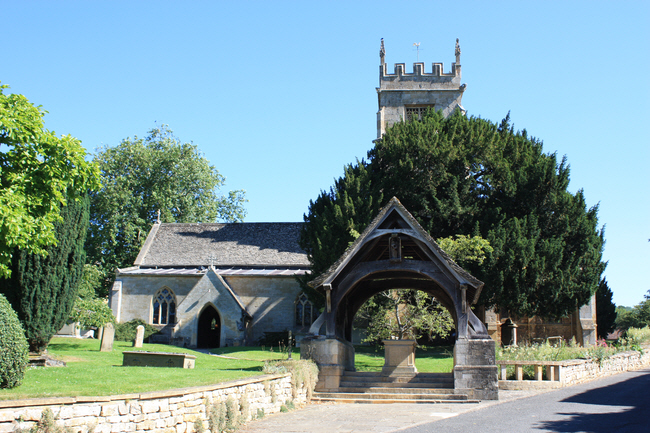 Saint Faith or "Saint Faith of Conques" (Latin Sancta Fides, French Sainte-Foy, Spanish Santa Fe) is a saint who is said to have been a girl or young woman of Agen in Aquitaine. Her legend recounts how she was arrested during persecution of Christians by the Roman Empire and refused to make pagan sacrifices even under torture. Saint Faith was tortured to death with a red-hot brazier.
---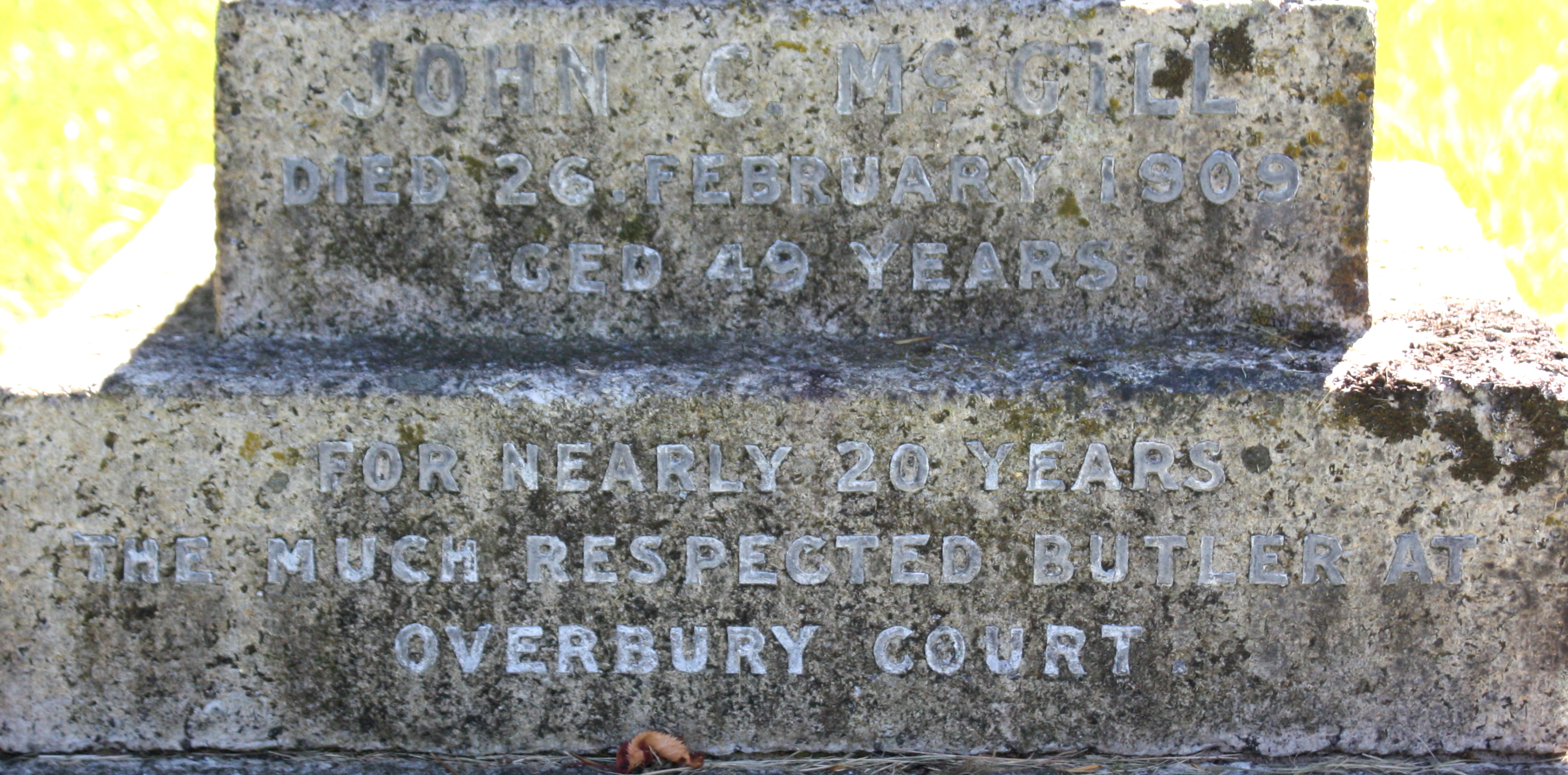 John was a Butler at Overbury Court.
---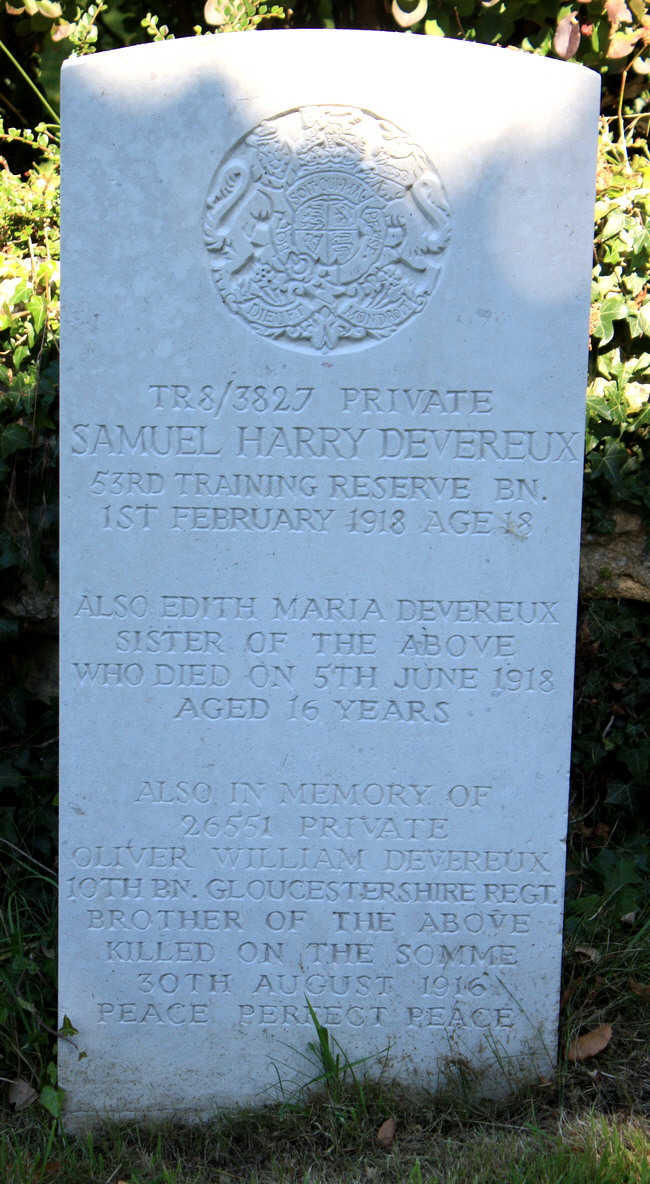 Three siblings are remembered on the same war grave.
---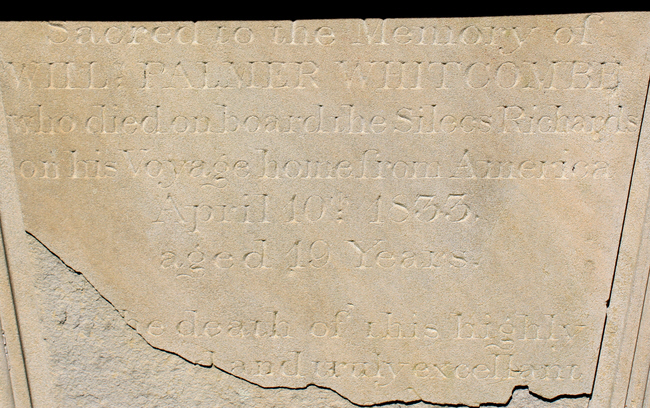 Will died on "his voyage home from America".
---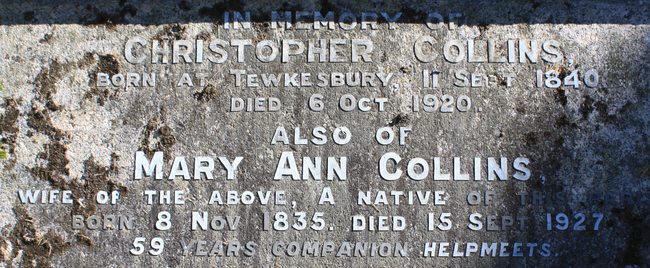 Christopher and Mary Collins were married for 59 years.
---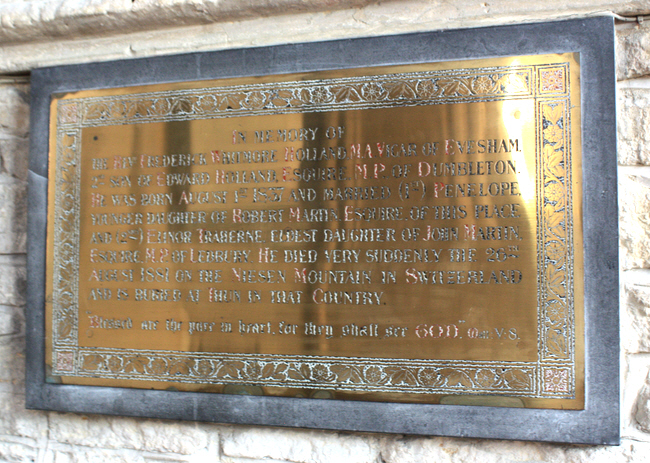 "He died very suddenly ... on the Niesen Mountain".
---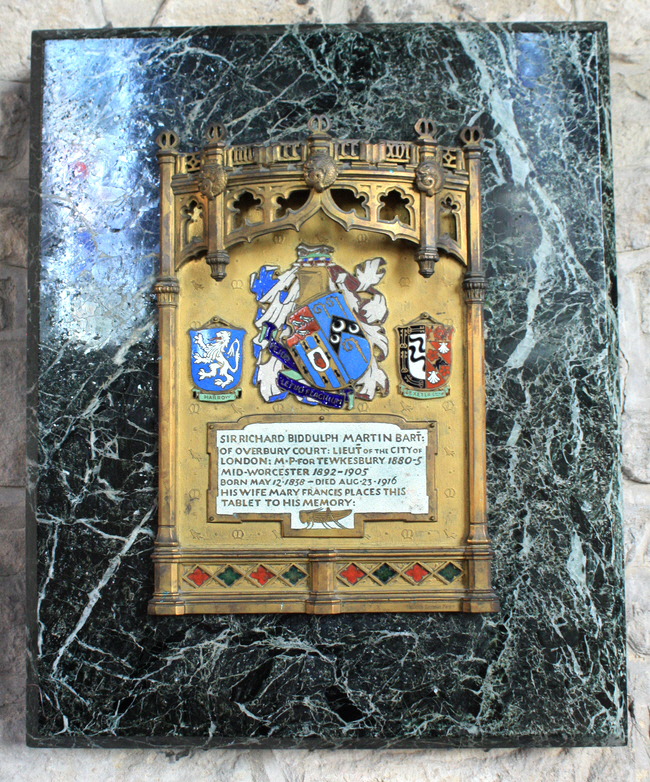 An elaborate and colourful memorial to a former Member of Parliament..
---
"He was one of the best of men".
---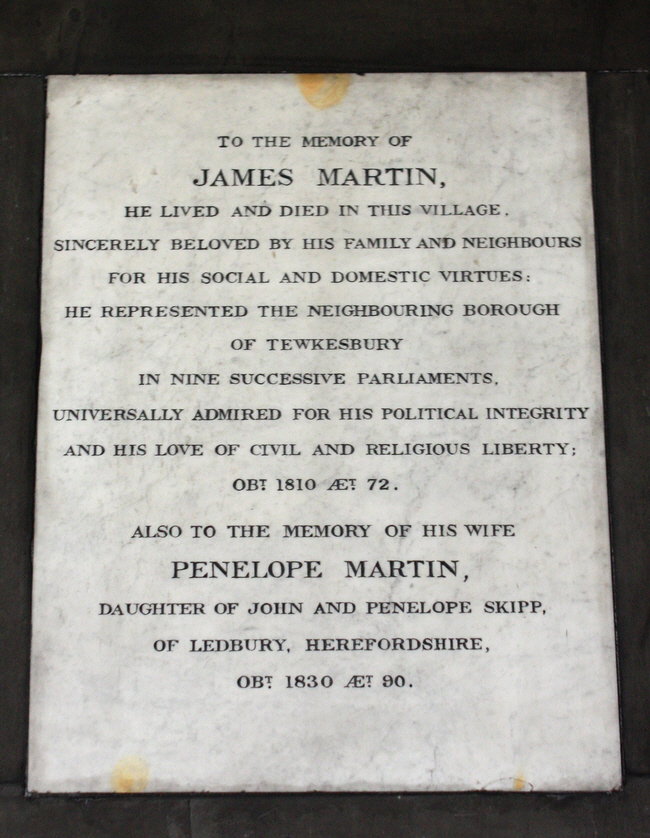 James Martin was elected a Member of Parliament nine successive times.
---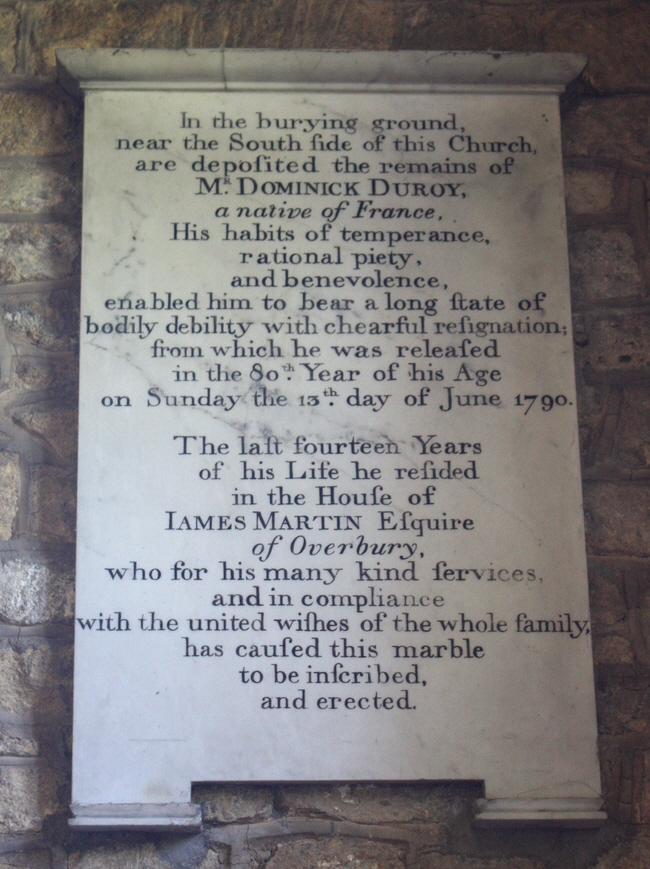 The final years of Dominick Duroy are described on his memorial.
---
Claire Christine Nicholson and Martin Piers Nicholson - Ticklerton (Shropshire) and Daventry (Northhamptonshire), United Kingdom.
This page was last updated on July 19th 2016.