Martin Nicholson's Cemetery Project
St Peter, Pebworth, Worcestershire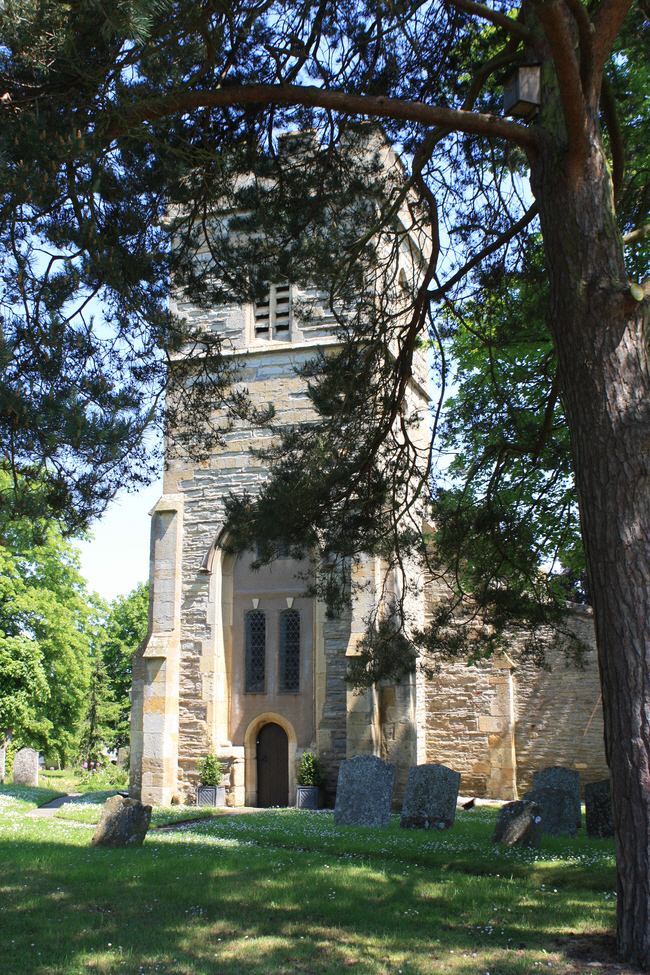 This ancient Church building stands on a mound above the village and has been enlarged and restored since it was built in the 13th century. It is entered by the North door which is a fine example of medieval work, possibly hanging on its original hinges with 15th century iron work. St Peter's Church has large ring of ten bells which is unusual for a small rural church. A closed-circuit television camera in the belfry, enables the movement of the bells to be seen in real time view on a monitor in the ringing chamber.
---

John Hilton Shekell "was attacked with yellow fever and died at Havanna ..."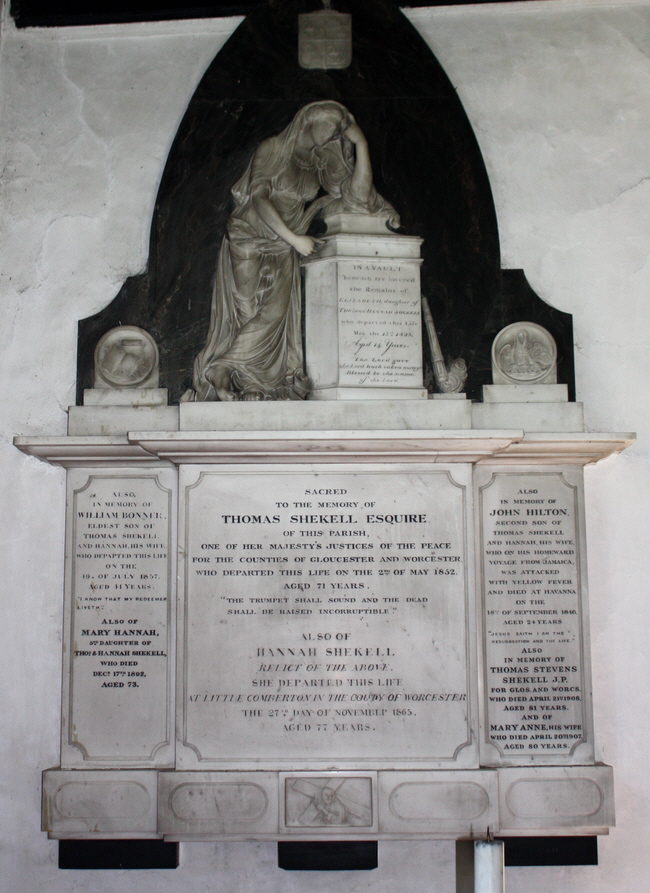 The church contains various early to mid 19th century marble wall monuments by Lewis to members of the Shekell family. Thomas Shekell was Justice of the Peace for the counties of Gloucester and Worcester.
---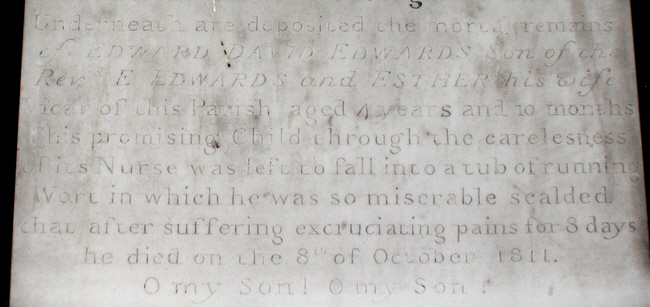 A 4 year old fell into a vat and was "miserable scalded" and died after 8 days of "excruciating pains".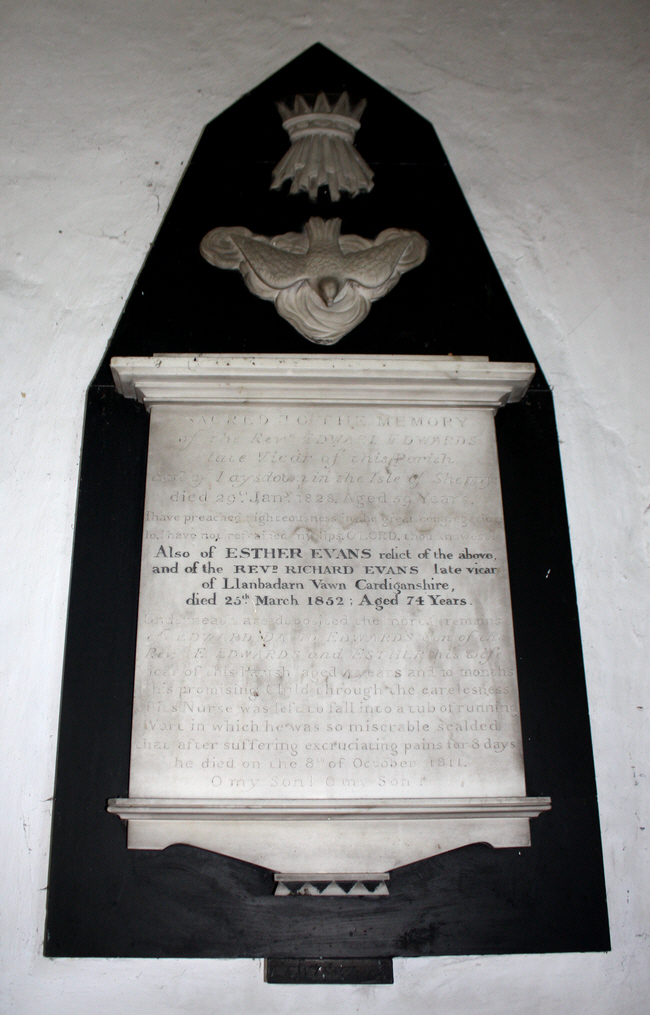 ---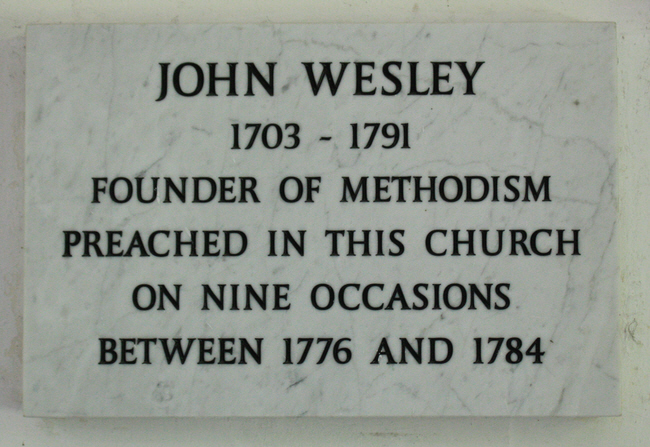 John Wesley was the founder of Methodism..
---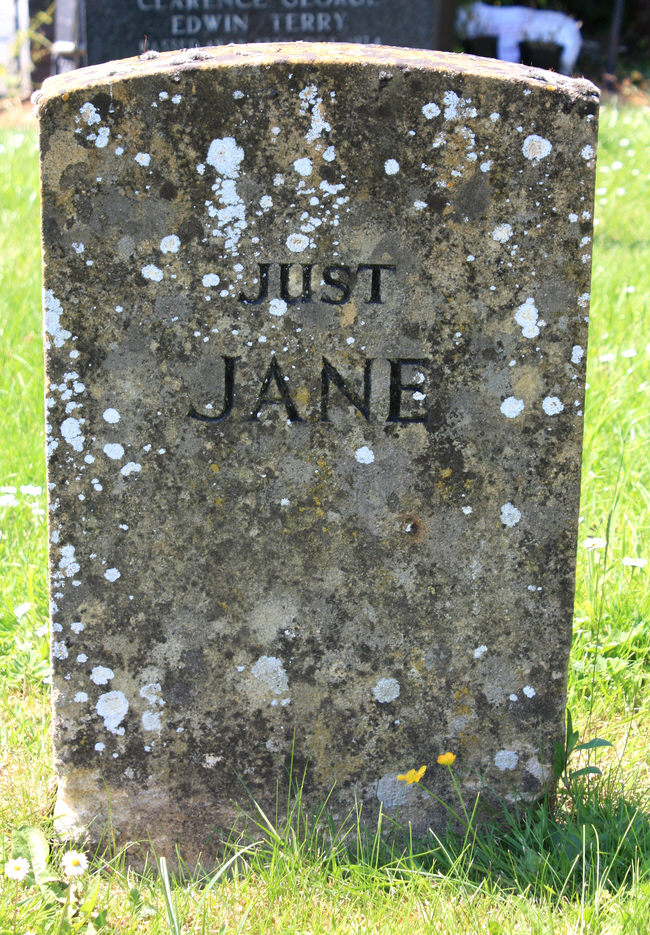 "Just Jane" - one of our shortest inscriptions.
---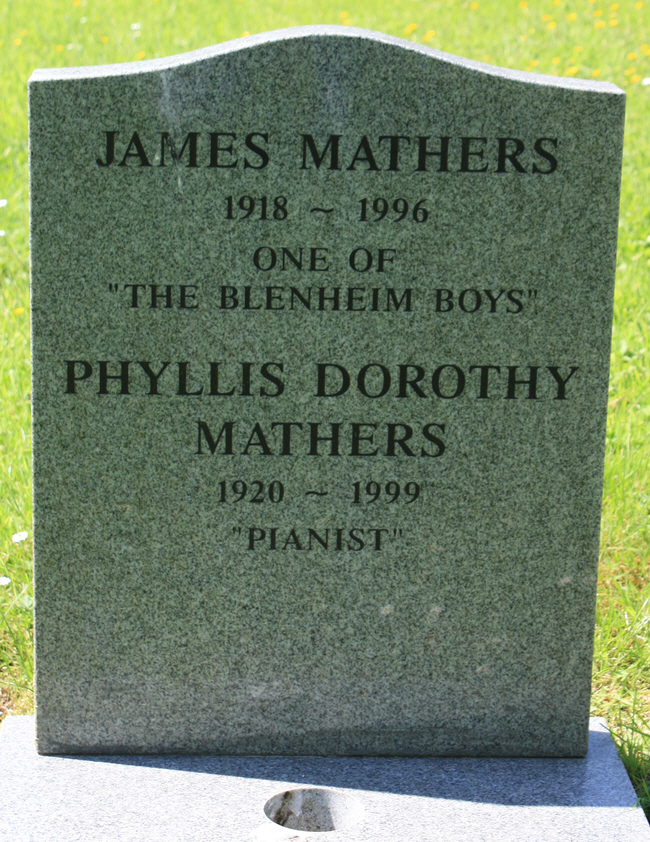 James was one of the "Blenheim Boys".
---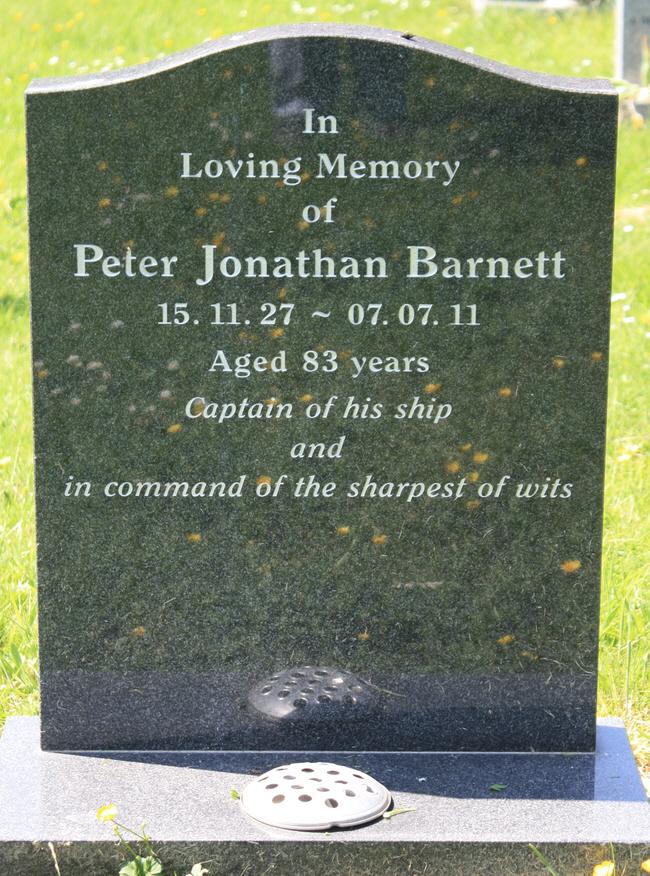 "Captain of his ship and in command of the sharpest of wits".
---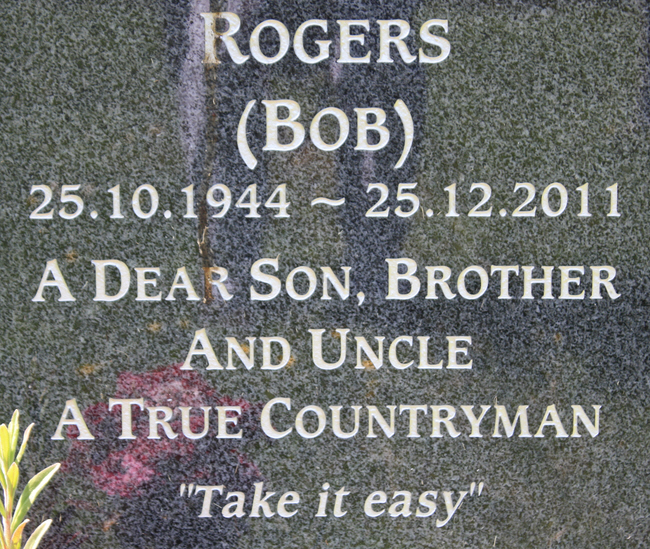 "Take it easy".
---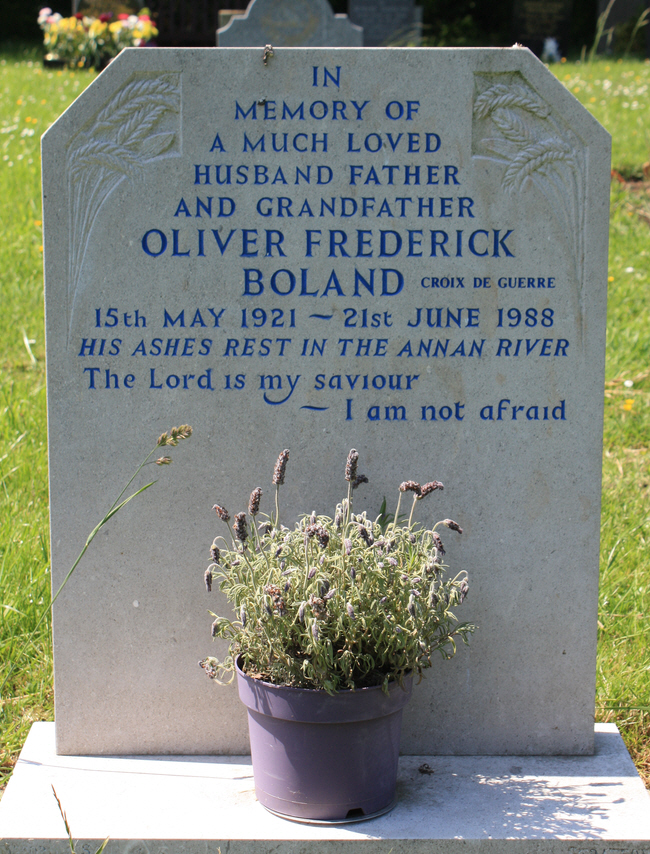 "His ashes rest in the Annan River" - a river in south-west Scotland.
---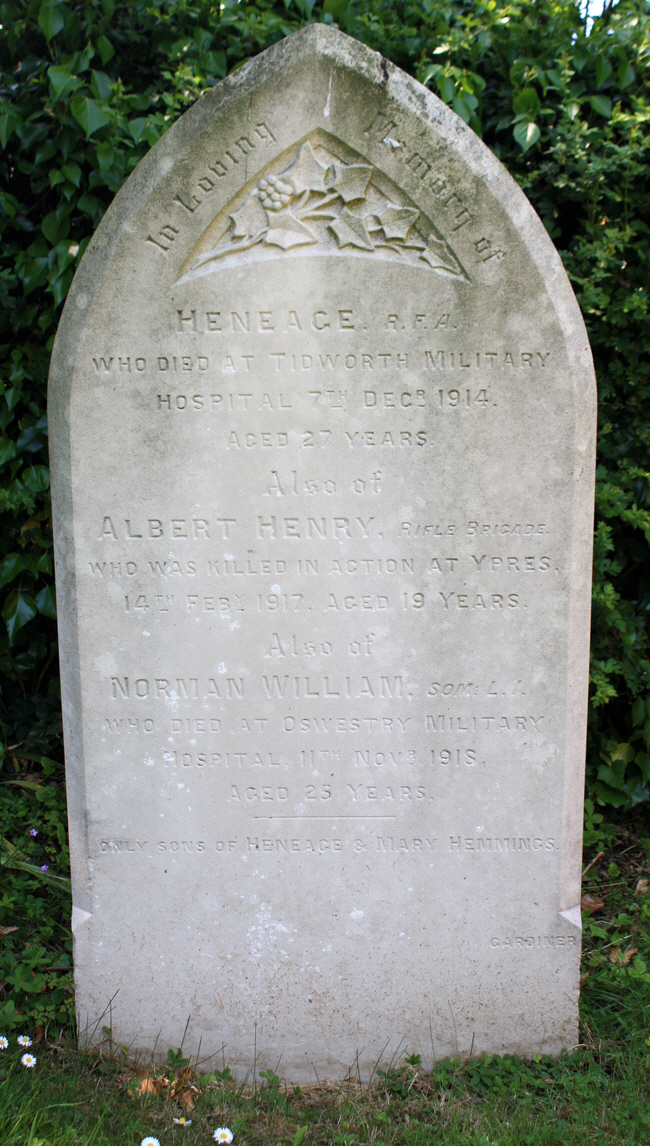 All three brothers died as a result of military service in the Great War 1914-1918.
---
Claire Christine Nicholson and Martin Piers Nicholson - Ticklerton (Shropshire) and Daventry (Northhamptonshire), United Kingdom.
This page was last updated on June 5 2016.