Martin Nicholson's Cemetery Project
St Michael and All Angels, Penkridge, Staffordshire
Penkridge's church was of central importance to the town from Anglo-Saxon times. It was a collegiate church: a church served by a community of priests, known as a chapter. The members were known as canons. They were not monks, but secular clergy. It was also a chapel royal – a place set aside by the monarchs for their own use – generally to pray and to offer mass for their souls. This made it completely independent of the local Bishop of Lichfield – an institution called a Royal Peculiar.
The earliest fabric is 13th century. In the 14th and 16th century additions and alterations were made. Major restoration was carried out in 1881 by J.A. Chatwin of Birmingham.
---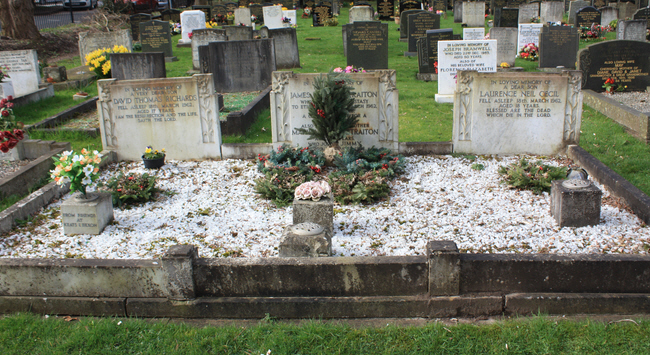 Three friends who died together in an accident in March 1962.
---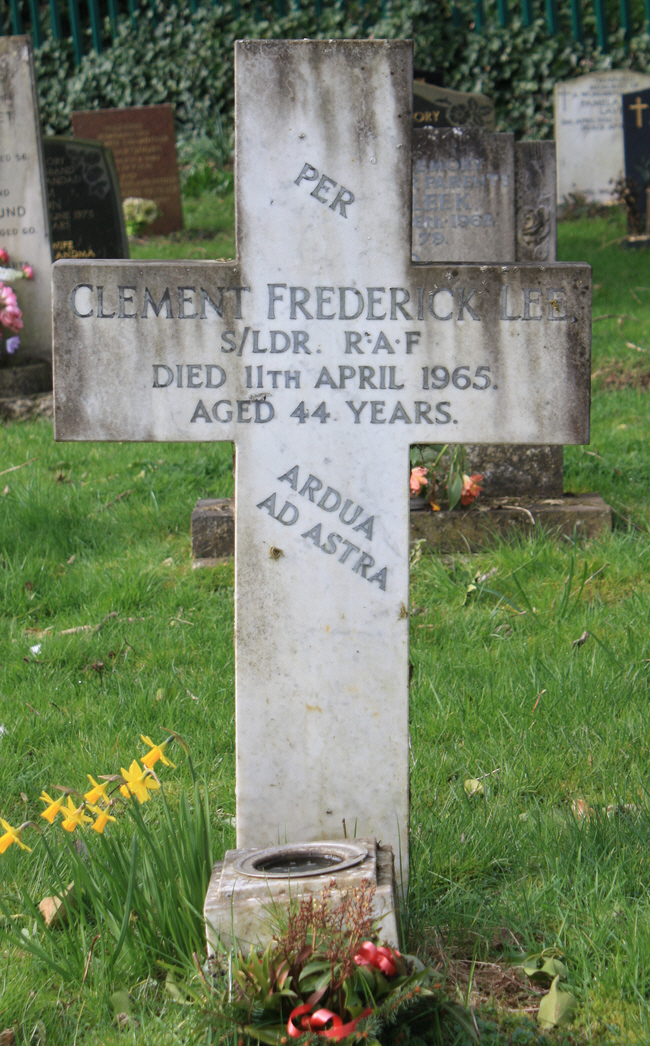 Clement Frederick Lee was a former Squadron Leader in the Royal Air Force.
---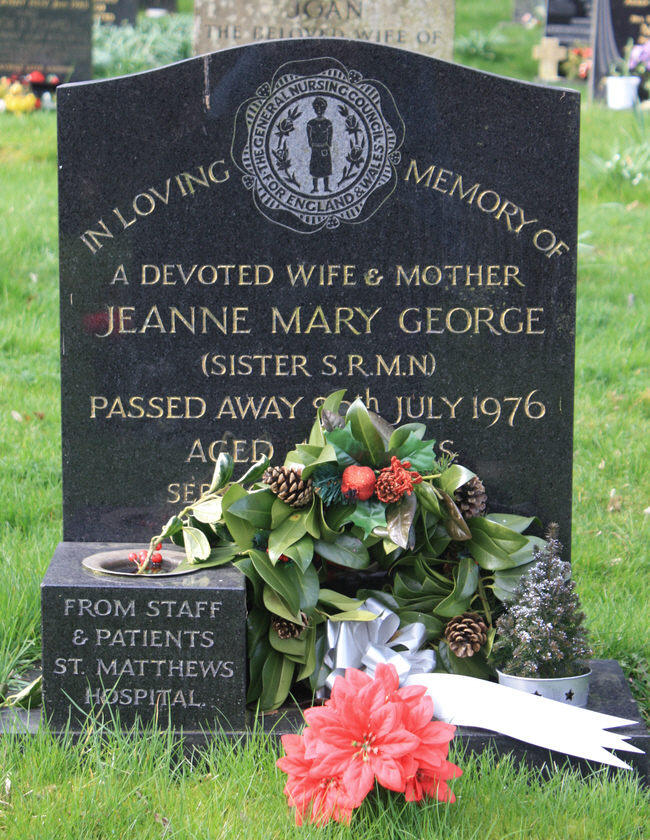 Jeanne was a Nursing Sister at St Matthews Hospital.
---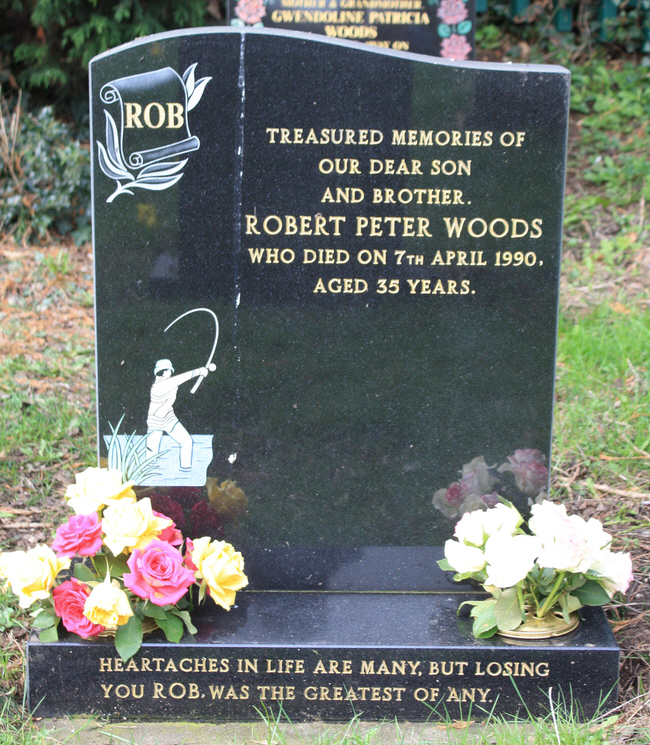 Rob was a keen fisherman.
---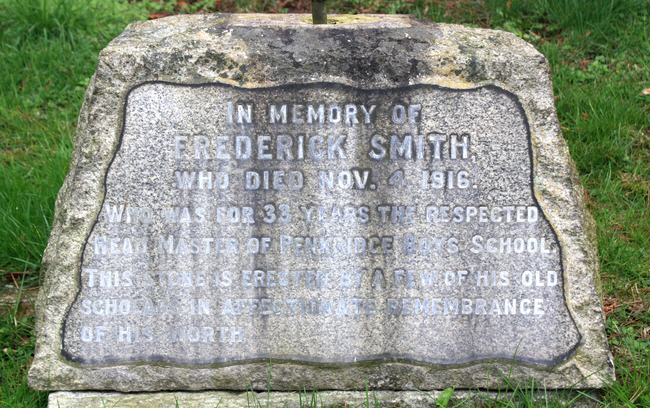 Frederick Smith was Headmaster of Penkridge Boys School.
---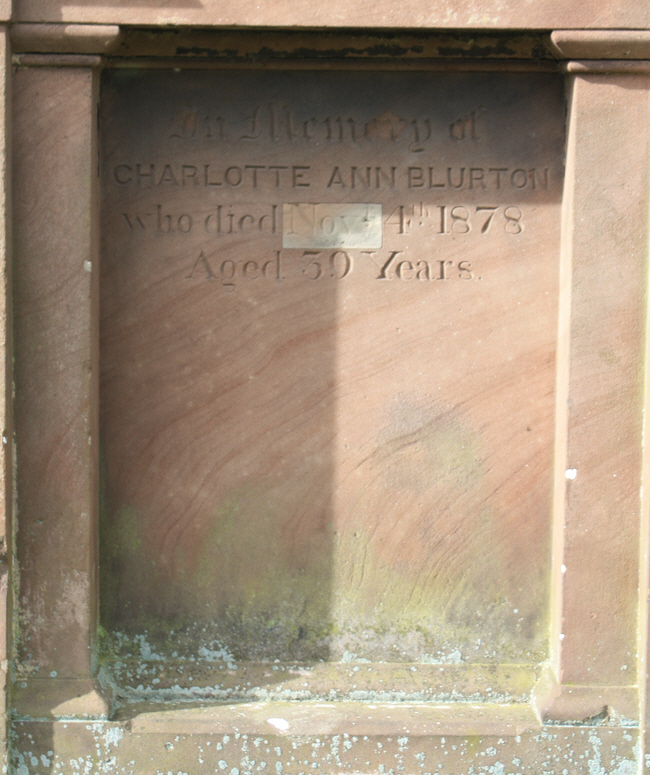 The month of death has been corrected.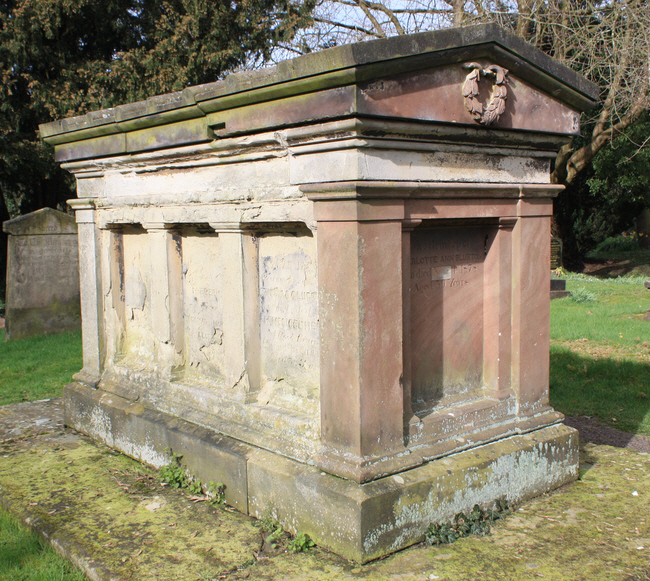 ---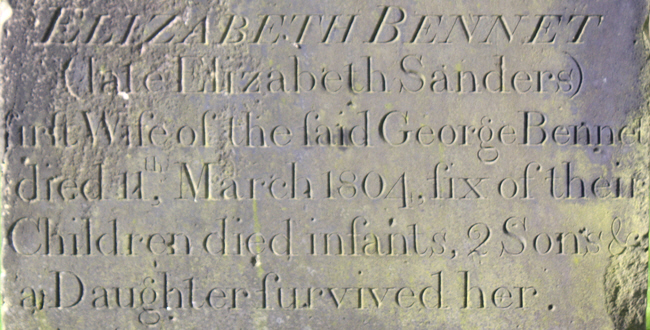 When Elizabeth Bennet died in 1804 only 3 of her 9 children were still living.
---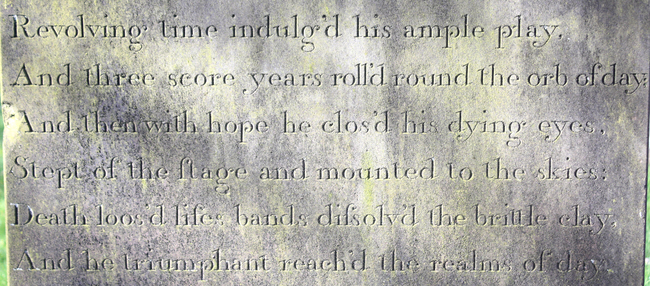 This is the first time we have seen this particular poem on a memorial.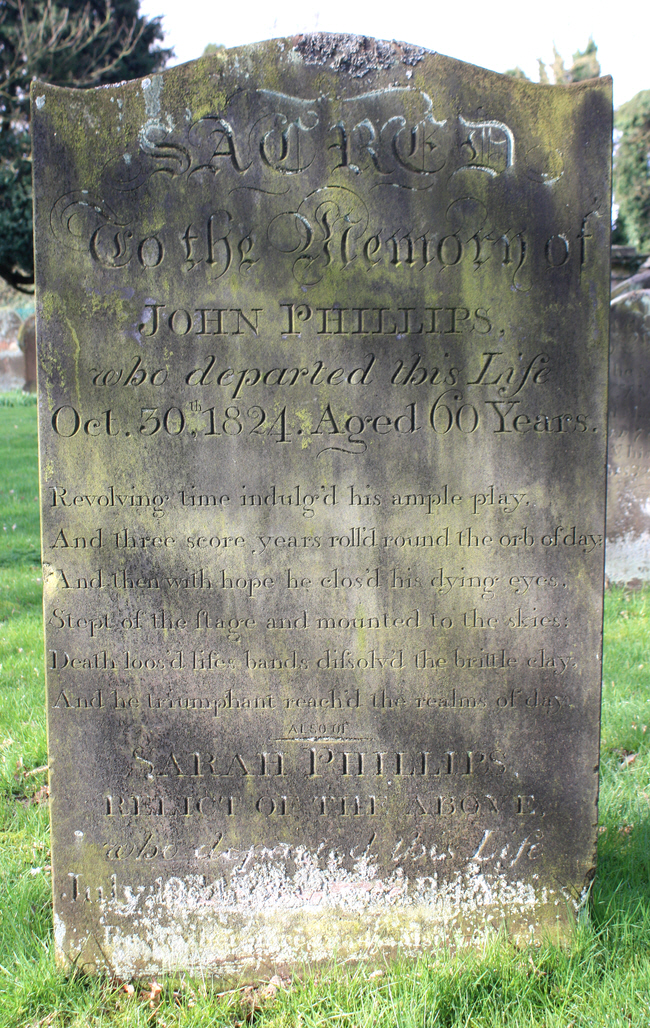 ---
"... falling mortally wounded during a raid on the French coast ..".
---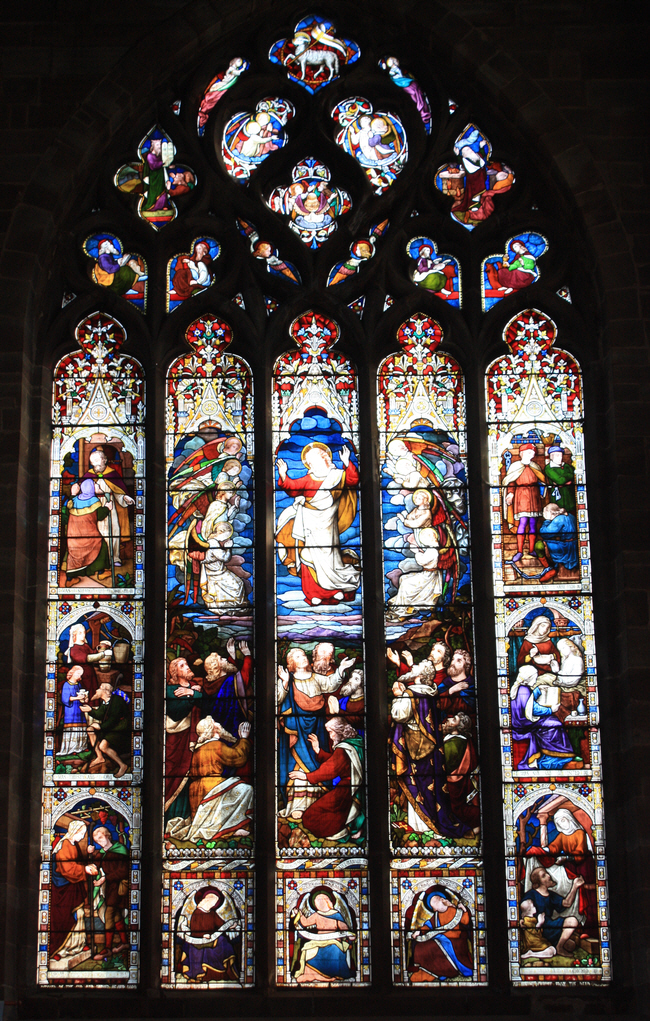 The magnificant east window depicts the ascension of Jesus and illustrations of the Gospel of St. Matthew.
---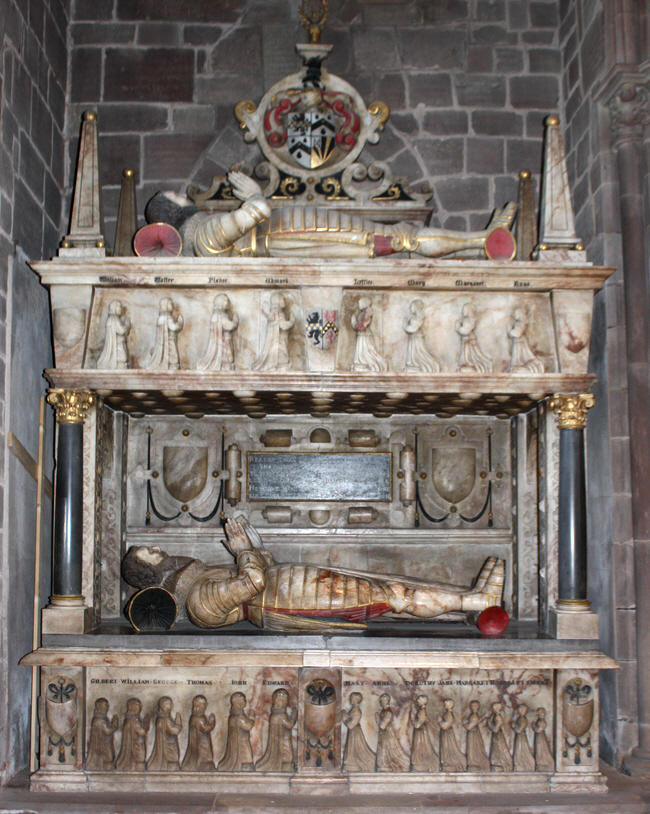 This 2-tier monument shows Sir Edward Littleton (died 1610) and his wife Margaret and Sir Edward Littleton (died 1629) and his wife Mary. Below the recumbent effigies on both the upper and lower chest tombs are their kneeling children.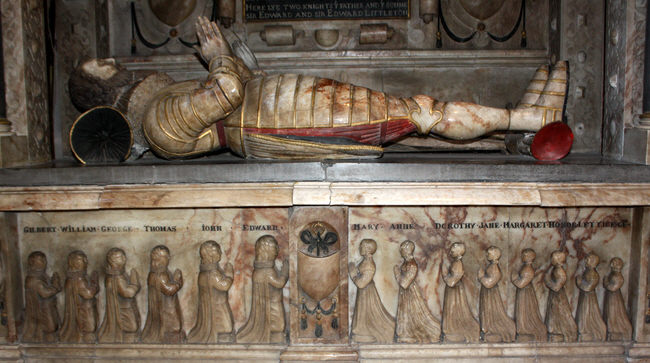 ---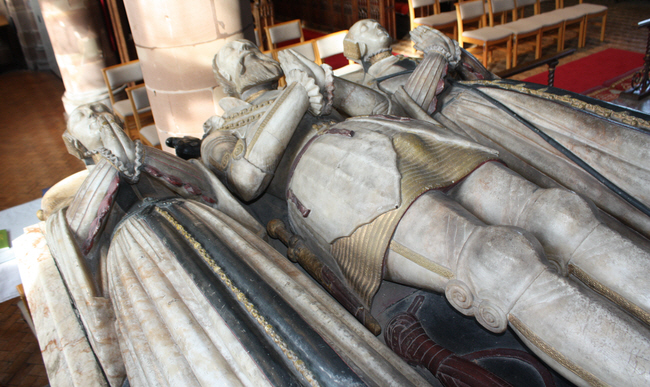 This chest tomb has 3 recumbent effigies - Sir Edward Littleton (died 1558) and his 2 wives Helen and Isabel. The standing figures on the sides of the chest are the children from the two marriages: including two who had already died.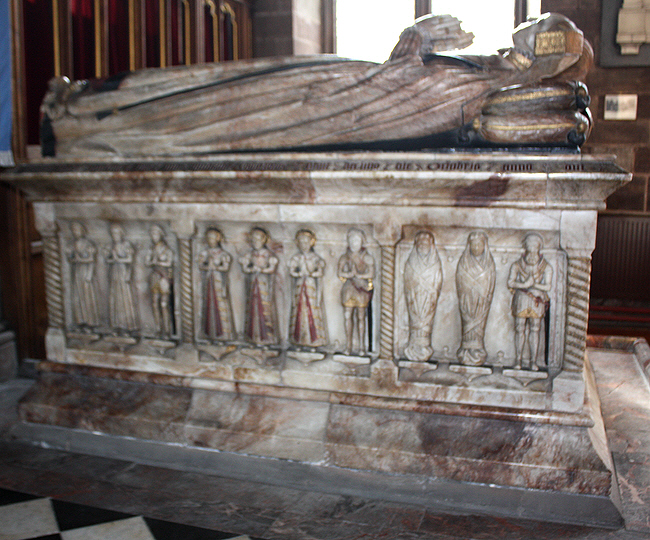 ---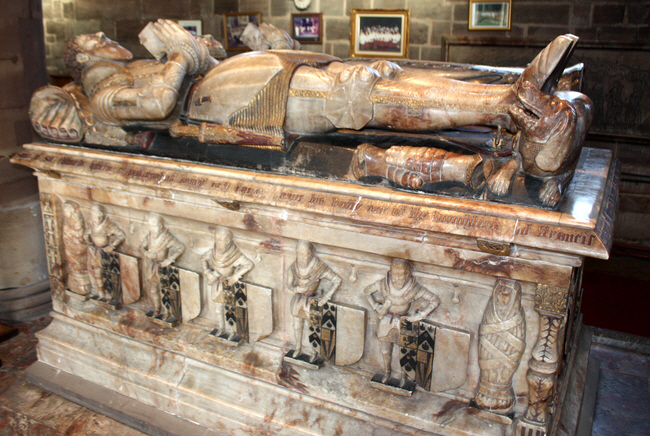 The alabaster chest tomb of Sir Edward Littleton (died 1574) and his wife Alice. These 2 Littleton tombs are thought to be the work of the Royleys of Burton.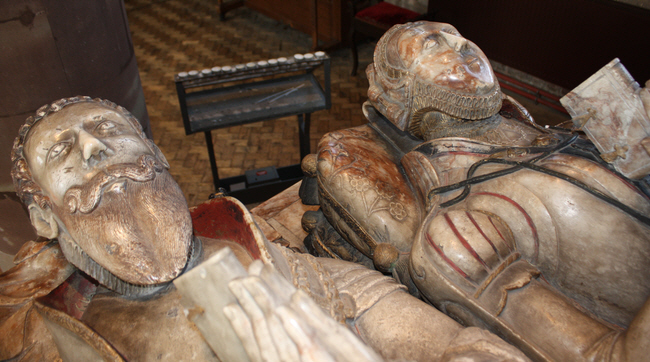 ---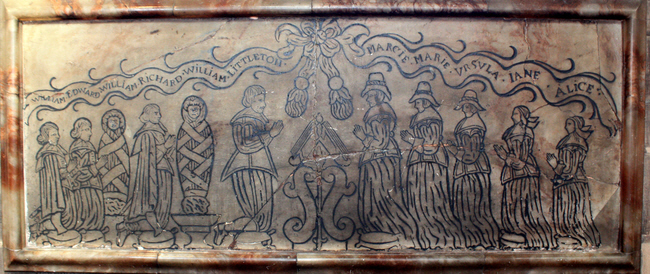 The alabaster slab mounted on north aisle wall is mid 17th century and shows kneeling figures of a Littleton family.
---
Claire Christine Nicholson and Martin Piers Nicholson - Ticklerton (Shropshire) and Daventry (Northhamptonshire), United Kingdom.
This page was last updated on March 14th 2017.