Martin Nicholson's Cemetery Project
St Mary Magdalene, Penley, Wrexham
There were a large number of Polish graves in the churchyard. The informative noticeboard near the entrance was a sensible way of explaining the history of this interesting site.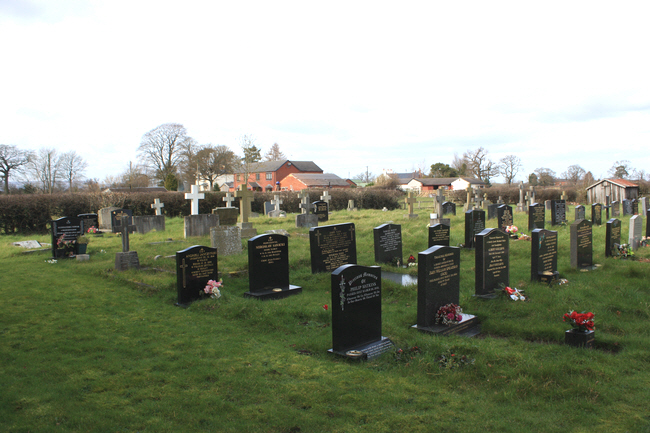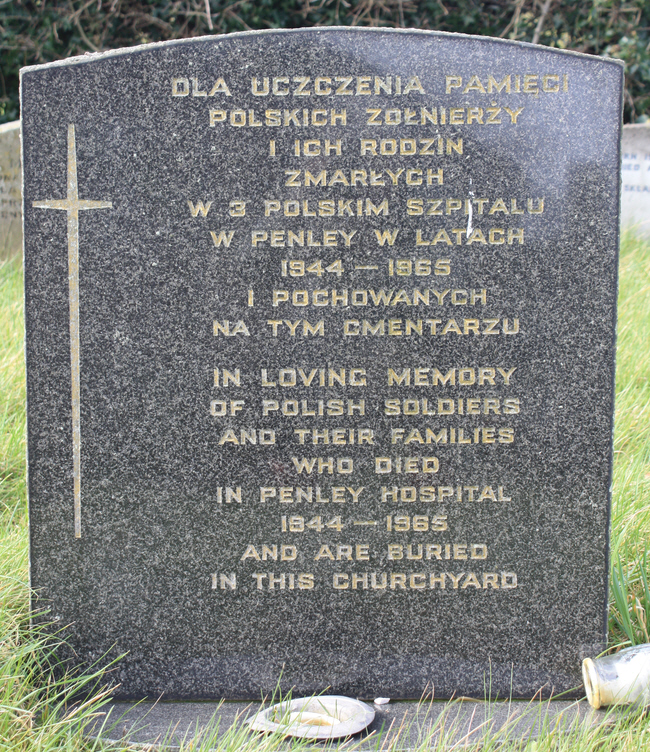 ---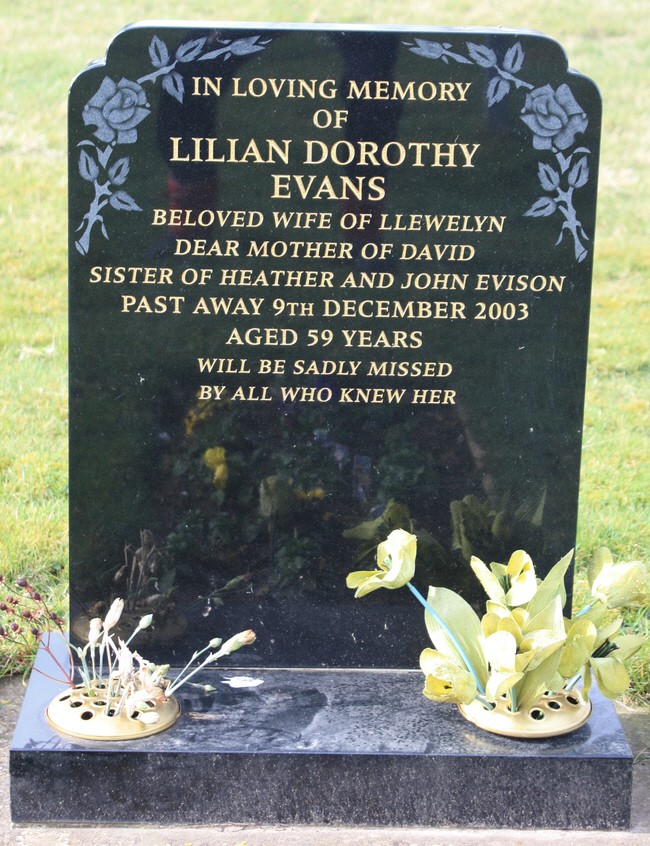 Neither the first nor the last person to be caught out by a homophone. Can you spot it?
---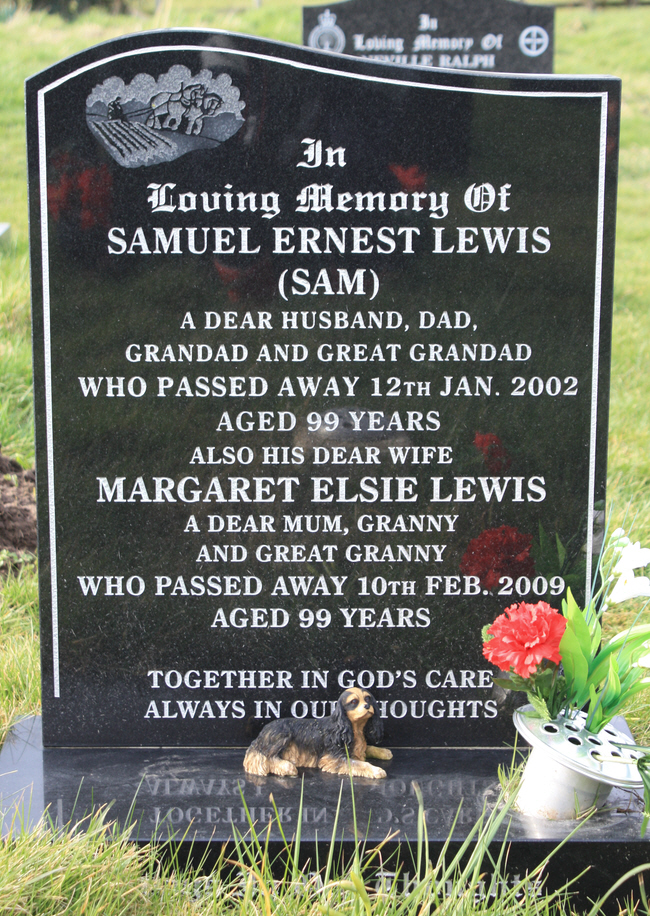 A husband and wife who both died aged 99.
---

I'm not entirely convinced that Welsh soldiers died for England as the inscription suggests.
---
Martin Nicholson - Shropshire, United Kingdom.
This page was last updated on March 4th 2014.