Martin Nicholson's Cemetery Project
St Seiriol, Penmon, Anglesey, Wales
Seiriol was an early 6th-century saint, who created a cell at Penmon Priory on Anglesey. He later moved to Ynys Seiriol (Puffin Island). He was a son of King Owain Danwyn of Rhos. According to legend, he and Saint Cybi were good friends and would meet weekly near Llanerchymedd. Saint Cybi would walk from Holyhead, facing the rising sun in the morning and setting sun in the evening. Saint Cybi was known as Cybi Felyn (Cybi the Tanned), as he was tanned during his journey. Seiriol, travelling in the opposite direction, from Penmon, would have his back to the sun. Thus, he was known as Seiriol Wyn (Seiriol the Fair).
---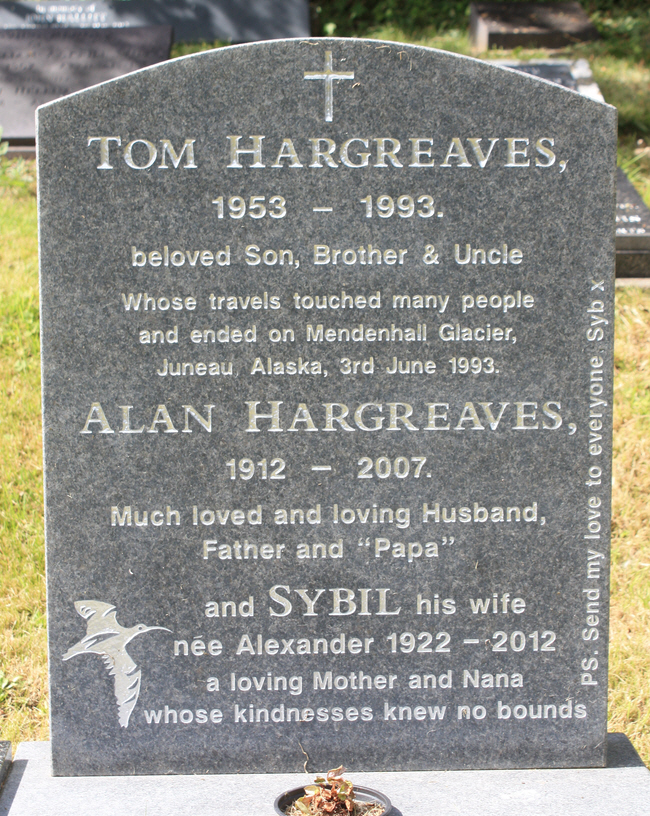 Thomas Hargreaves left for a solo day hike on June 3 1993 and never returned. His body was found five years later.
---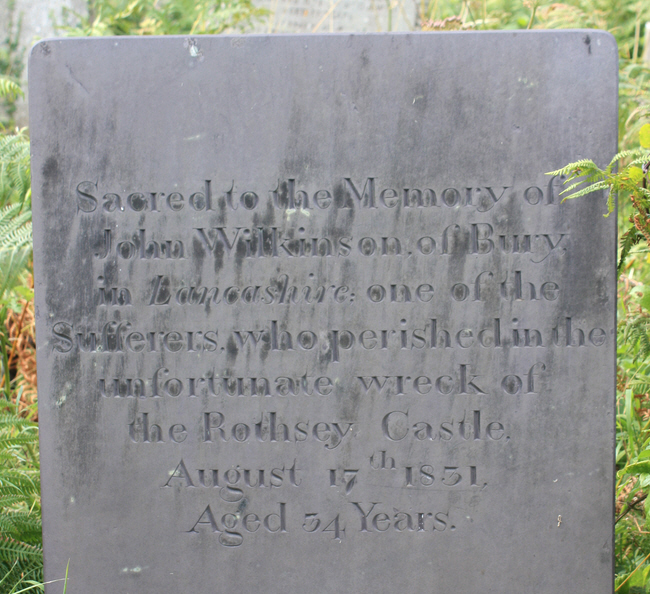 The Rothsey Castle was wrecked in 1831 on Dutchman's Bank . Of the original 93 passengers only 23 survived.
---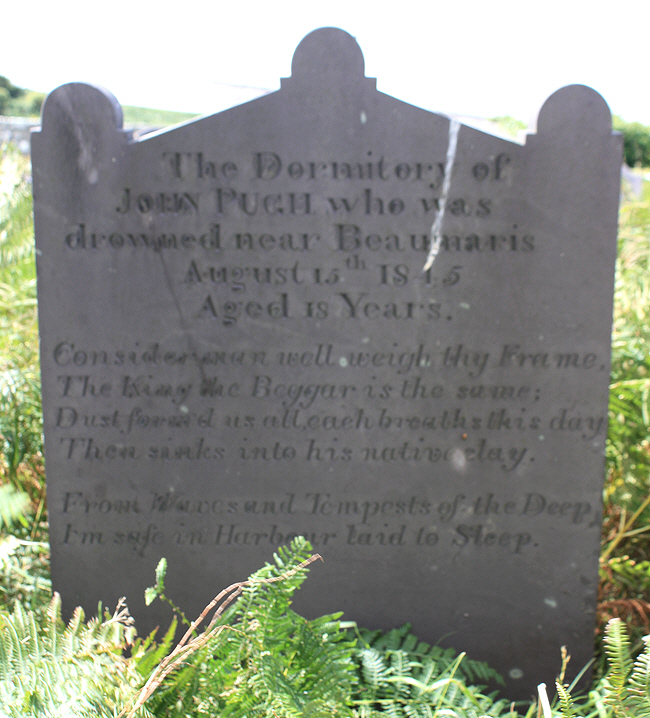 "The dormitory of John Pugh" is a form of words we have never seen before.
---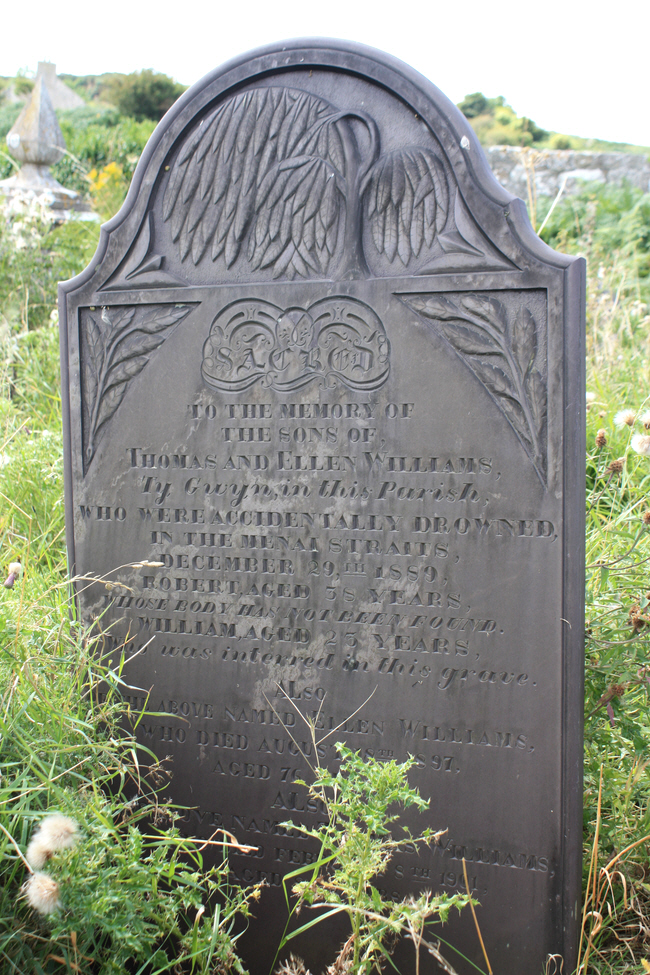 Robert and William Williams were brothers who were drowned in the Menai Straits. Robert's body was never found.
---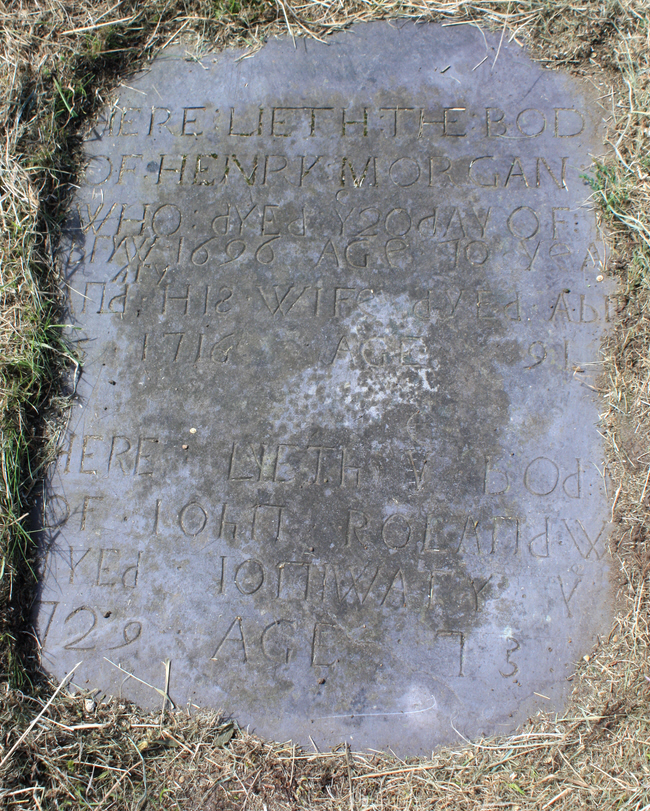 The spelling and word spacing on these three graves are noteworthy.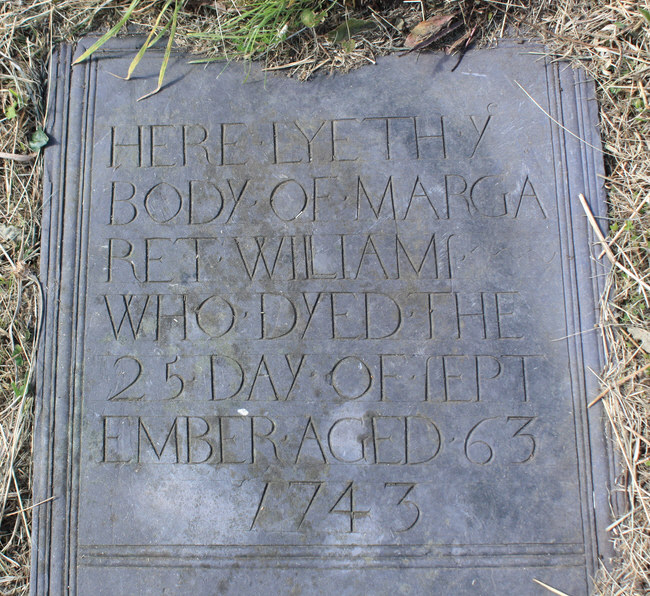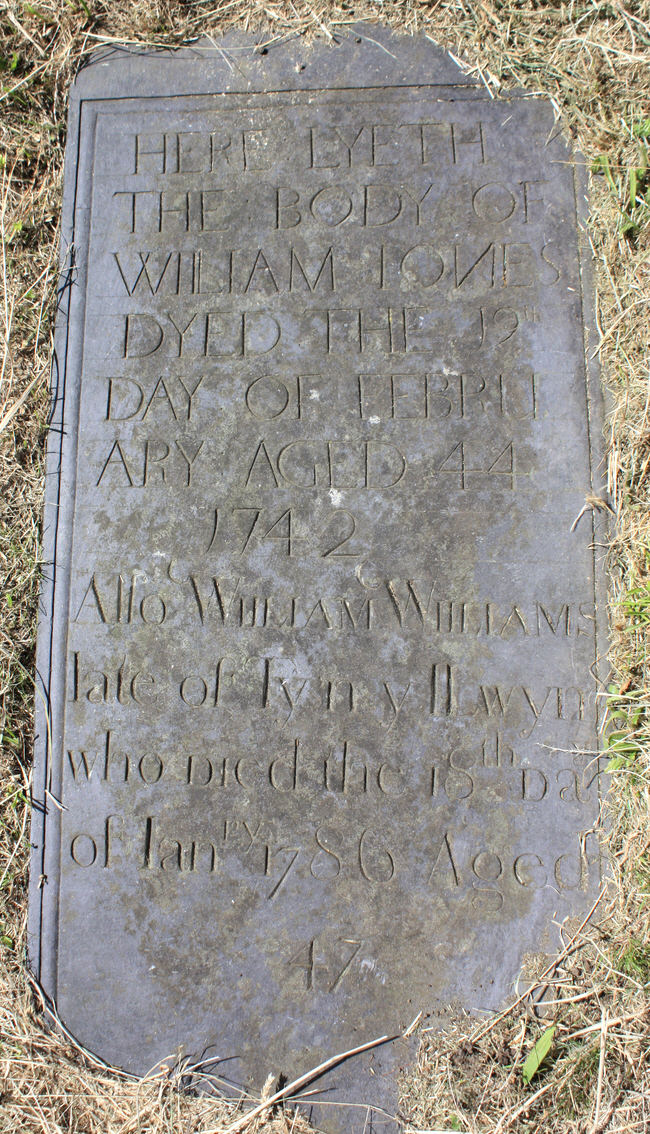 ---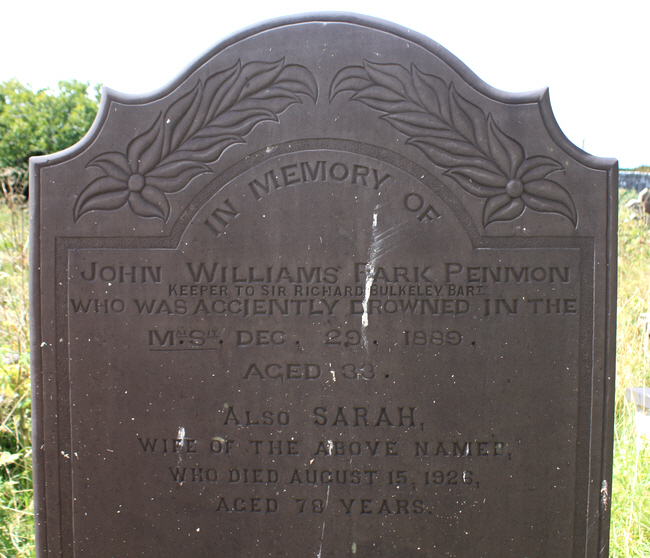 "Acciently" has been engraved instead of "accidentally".
---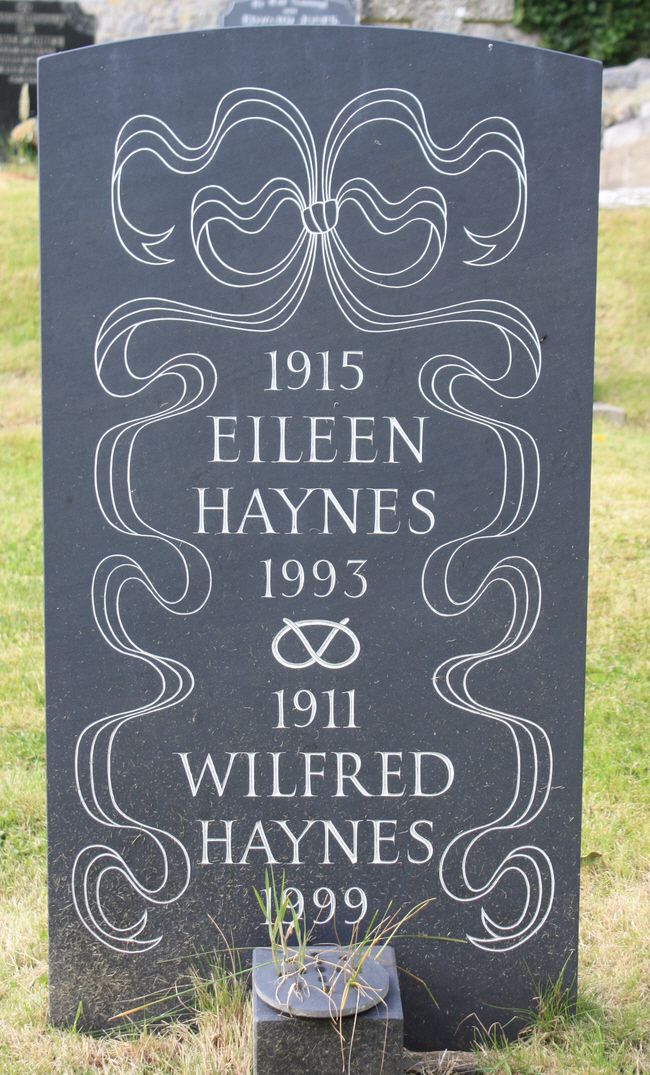 An unusual, but highly effective, design for a gravestone.
---
Martin Nicholson - Shropshire, United Kingdom.
This page was last updated on August 18th 2014.