Martin Nicholson's Cemetery Project
Abbey of the Holy Cross with Saint Edburgha, Pershore, Worcestershire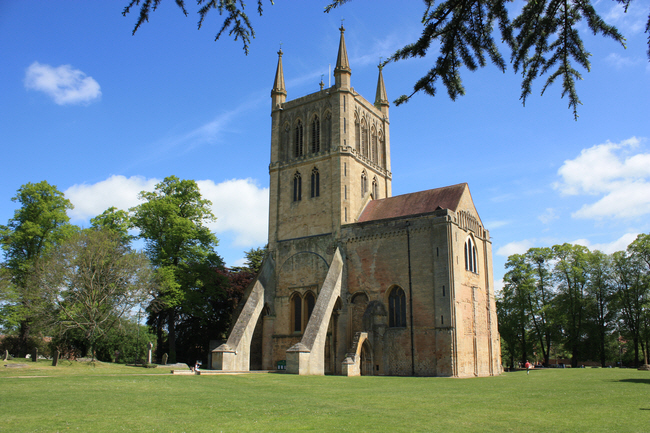 The main building was begun in about 1100. In the fourteenth century it benefitted from the generosity of Adam de Harvington, Chancellor of the Exchequer 1327-30, who was probably related to the Abbot, William of Harvington. The abbey was dissolved in 1539. When the north transept collapsed in 1686, a wall was built in its place. Further alterations were carried out, including a restoration by George Gilbert Scott in 1862-64. His work included the removal of the belfry floor and the opening up of the lantern tower to expose the beautiful internal tracery panelling. In 1913, two western flying buttresses were added to replace the support from the missing portion of the building.
---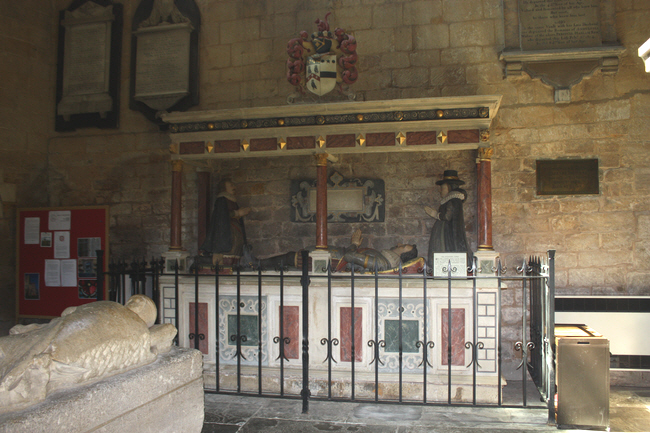 Against the west wall of the south transept is an elaborate late 16th-century monument to a member of the Haselwood family; on a panelled base rests the armed recumbent effigy of a man, at his head kneels a lady and at his feet a man in civilian attire. A flat canopy with an entablature round is supported on three black marble Corinthian columns. On the cornice is a repainted shield of arms.
---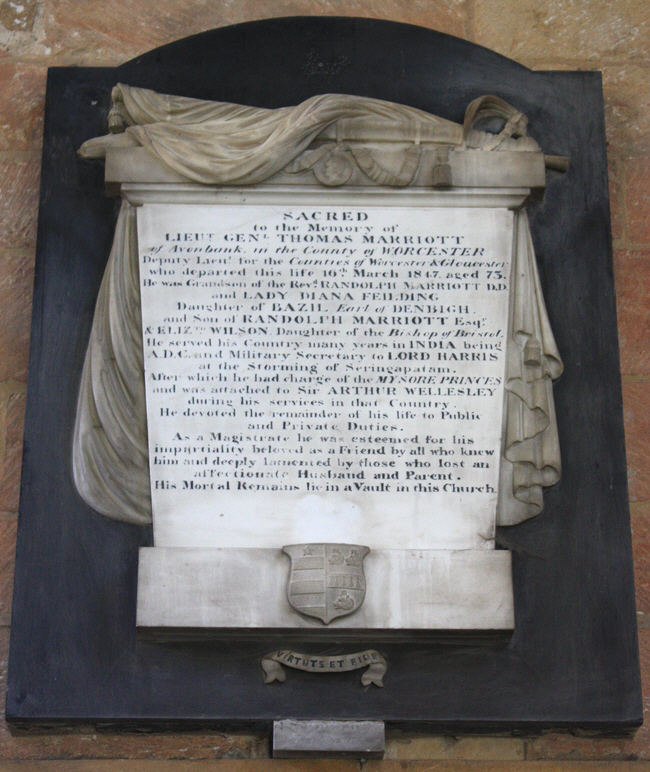 Thomas Marriott had a long and distinguished military career - mainly in India.
---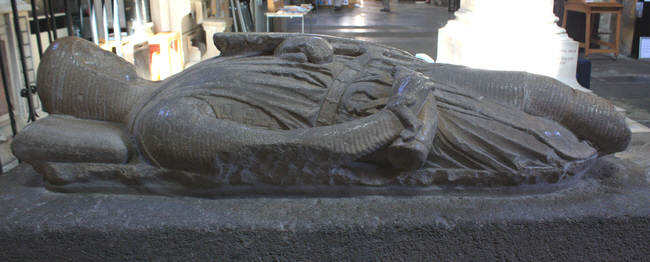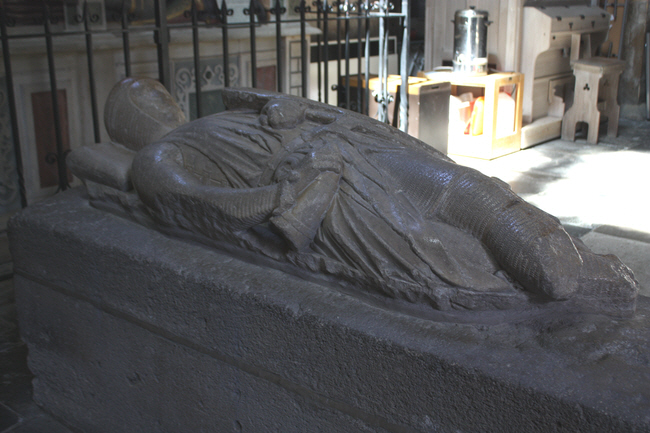 In the south transept is a freestone effigy in mail armour of about 1280, with a horn in the right hand, a long shield on the left arm with a grotesque beast biting the point; the legs are crossed and broken off below the knees.
---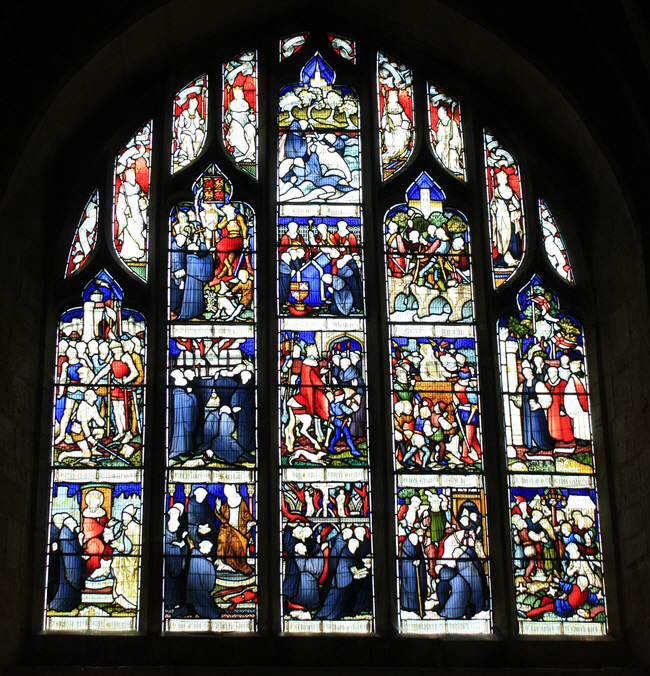 Stained glass window by Kempe - Nativity, Annunciation and Annunciation to the Shepherds
---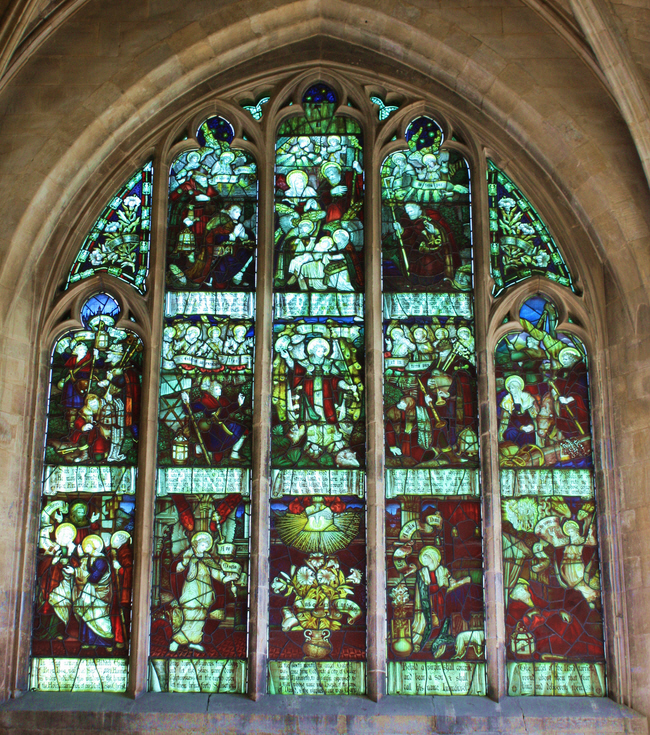 Other stained glass in the church includes windows by Clayton and Bell and Hardman and Co.
---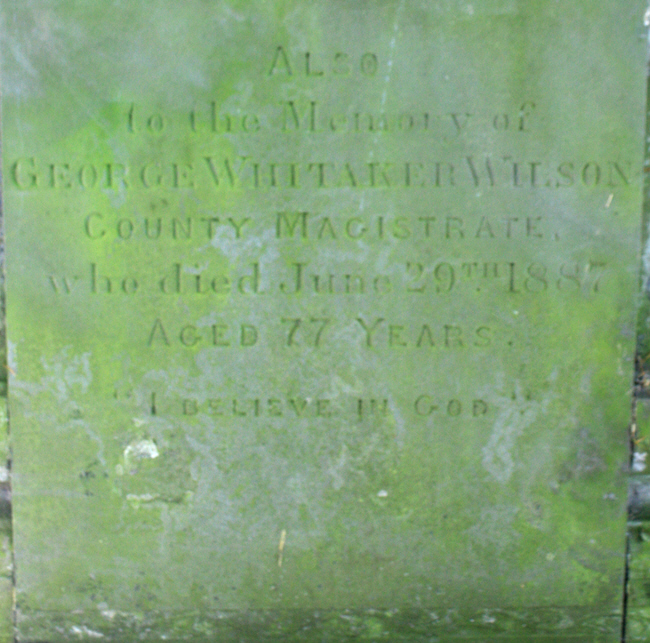 George Whitaker Wilson was a County Magistrate..
---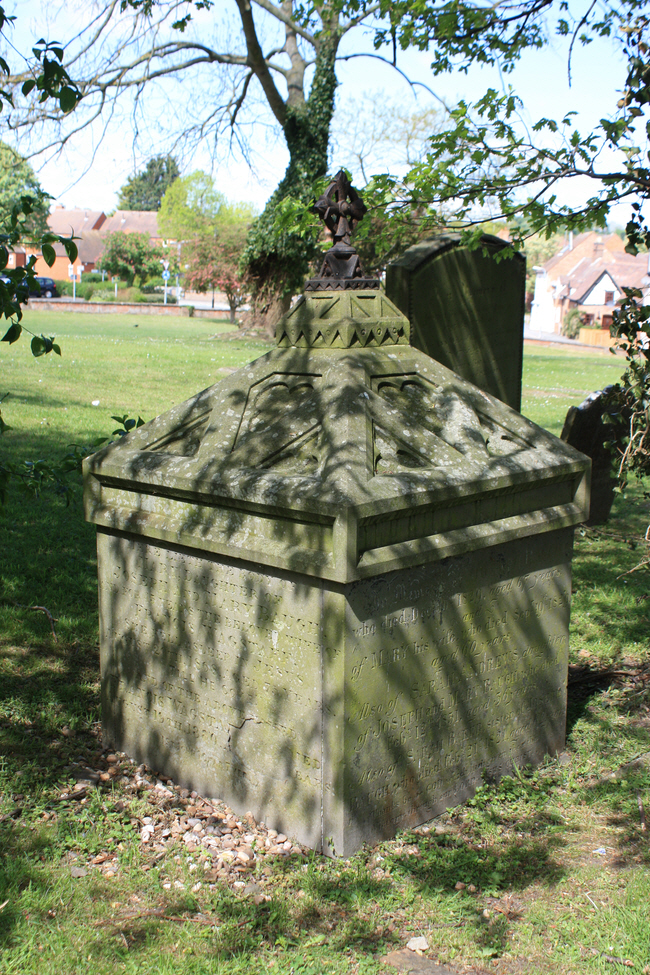 It is very rare to find memorials based on a cube.
---
Claire Christine Nicholson and Martin Piers Nicholson - Ticklerton (Shropshire) and Daventry (Northhamptonshire), United Kingdom.
This page was last updated on May 16th 2016.