Martin Nicholson's Cemetery Project
The Cathedral Church of St Peter, St Paul and St Andrew, Peterborough, Cambridgeshire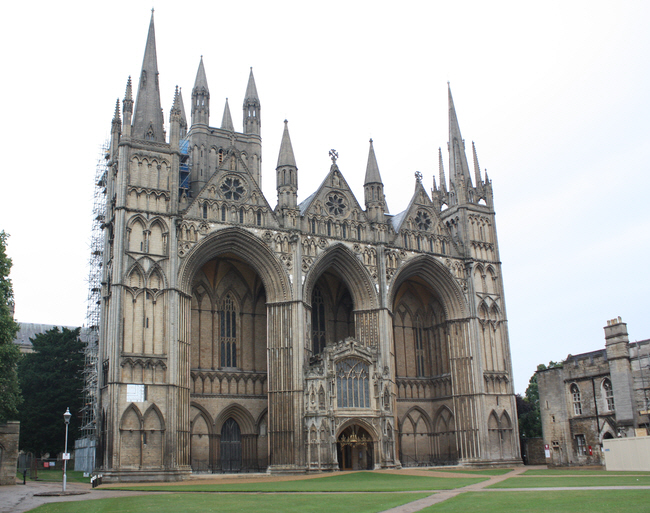 Peterborough Cathedral is known for its imposing Early English Gothic West Front (façade) which, with its three enormous arches, is without architectural precedent and with no direct successor. The appearance is slightly asymmetrical, as one of the two towers that rise from behind the façade was never completed (the tower on the right as one faces the building), but this is only visible from a distance.
---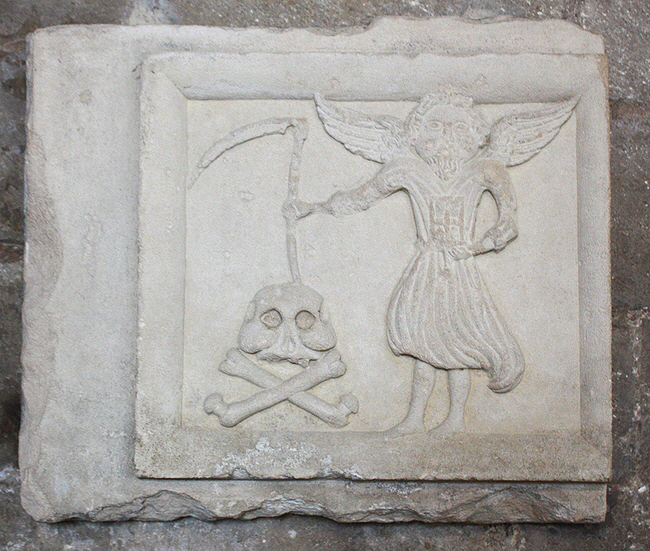 I didn't expect to see an engraving of the Grim Reaper on the interior wall of the cathedral.
---
FLOOR MEMORIALS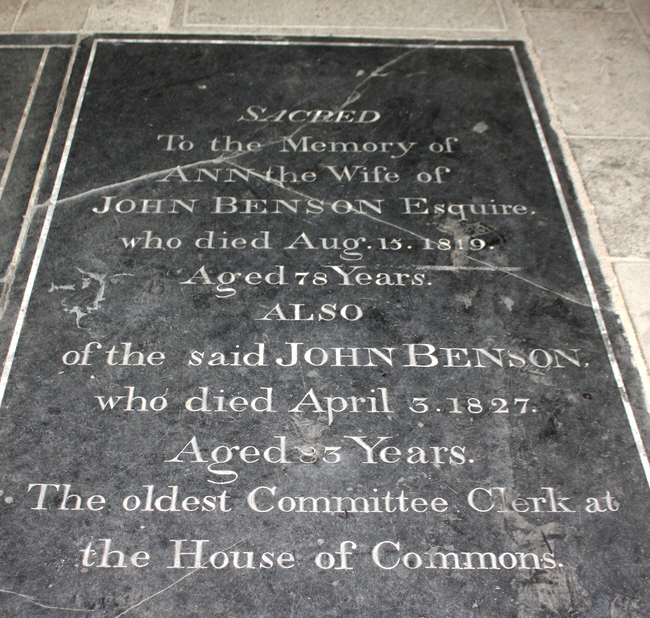 John Benson was the oldest Committee Clerk at the House of Commons.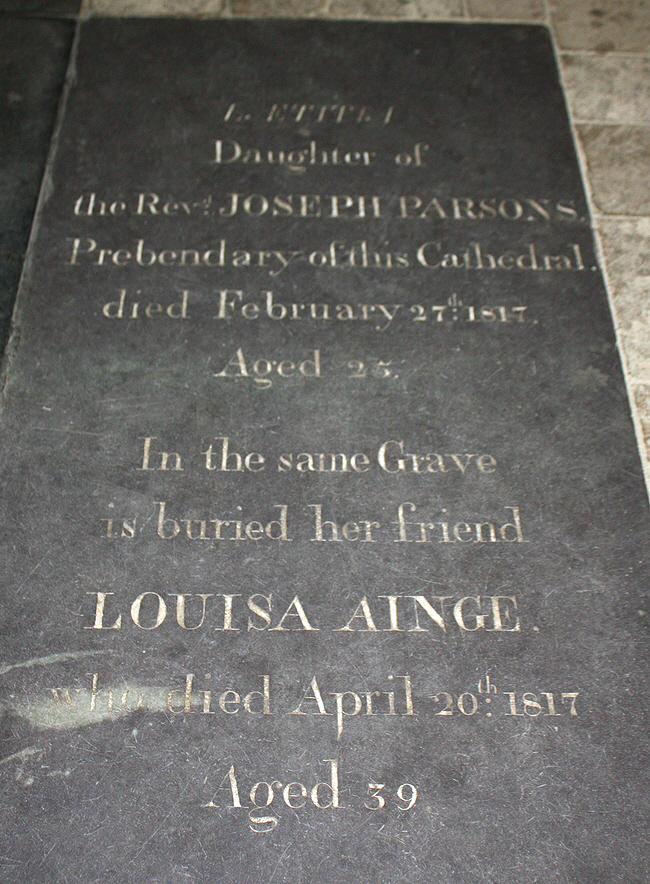 "In the same grave is buried her friend ..."

The monumental mason had a problem with the Latin inscription.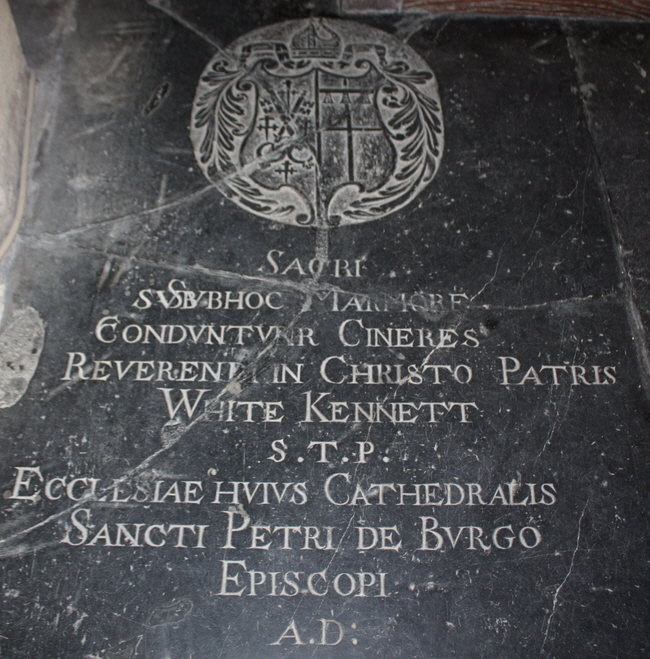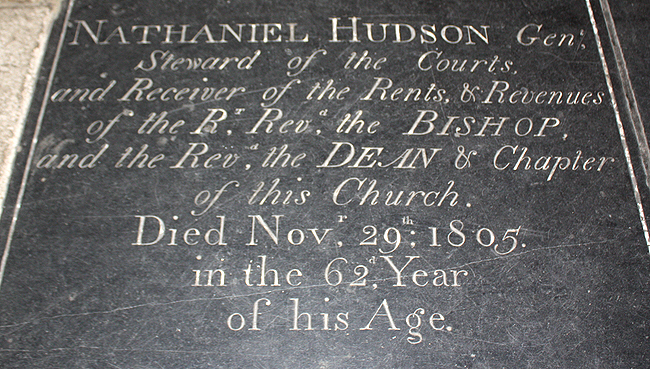 Nathaniel Hudson was Steward of the Courts and Receiver of the Rents and Revenues of the Bishop and of the Dean and Chapter of the Cathedral.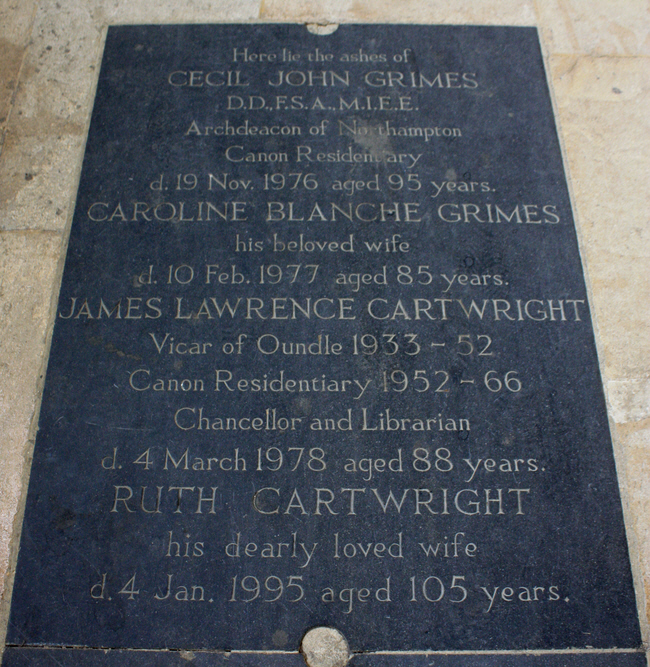 Aged 105.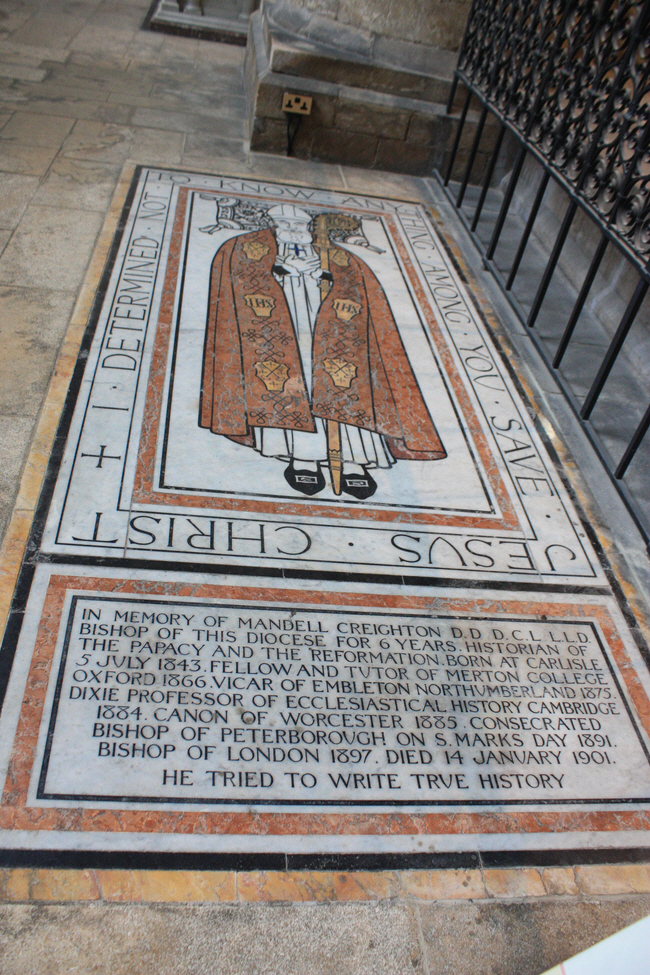 Mandell Creighton was the Bishop of Peterborough from 1891 to 1897.
---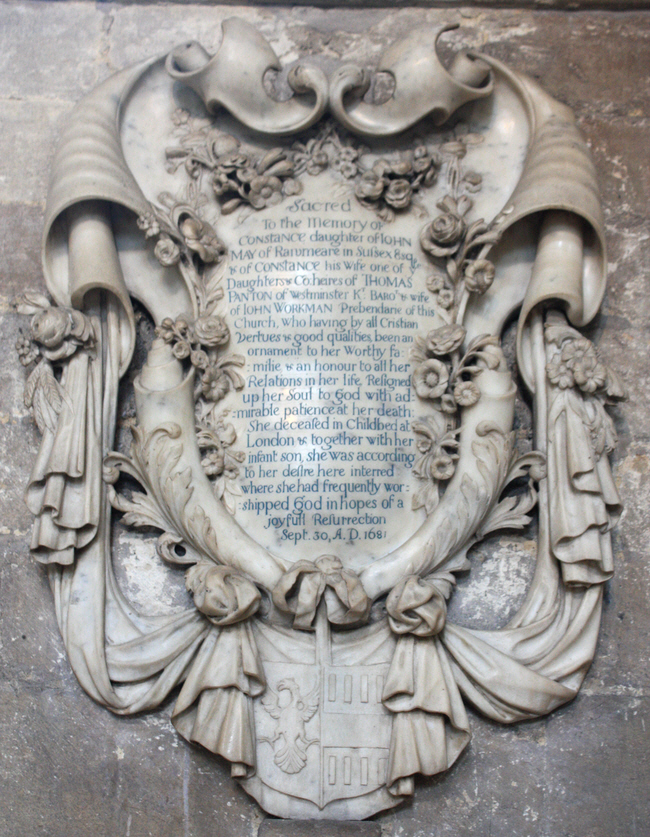 Constance "deceased in Childbed" together with her infant son.
---
Lewis Clayton (8 June 1838 – 25 June 1917) was the second suffragan Bishop of Leicester from 1903 until 1913. Lewis Clayton was ordained in 1861 and his first post was as a Curate at Holy Trinity, Halstead. He was later Vicar of Dallington, Northamptonshire and a Residentiary Canon at Peterborough before his elevation to the Episcopate.
---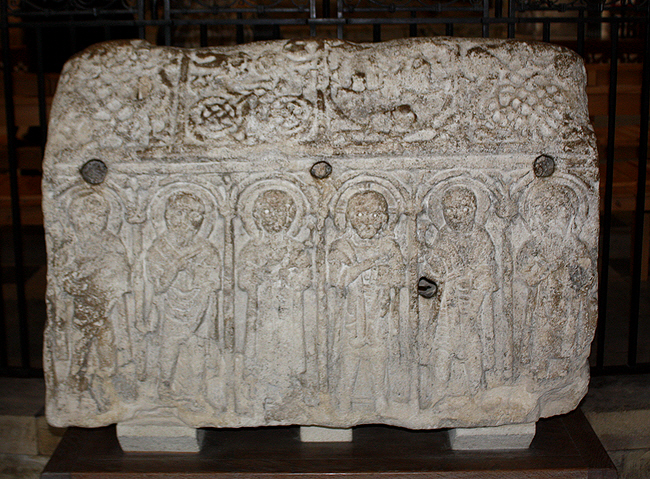 The Monks Stone with its 12 carved figures is said to be a memorial to those monks who died at the hands of the Danes in A.D. 870.
---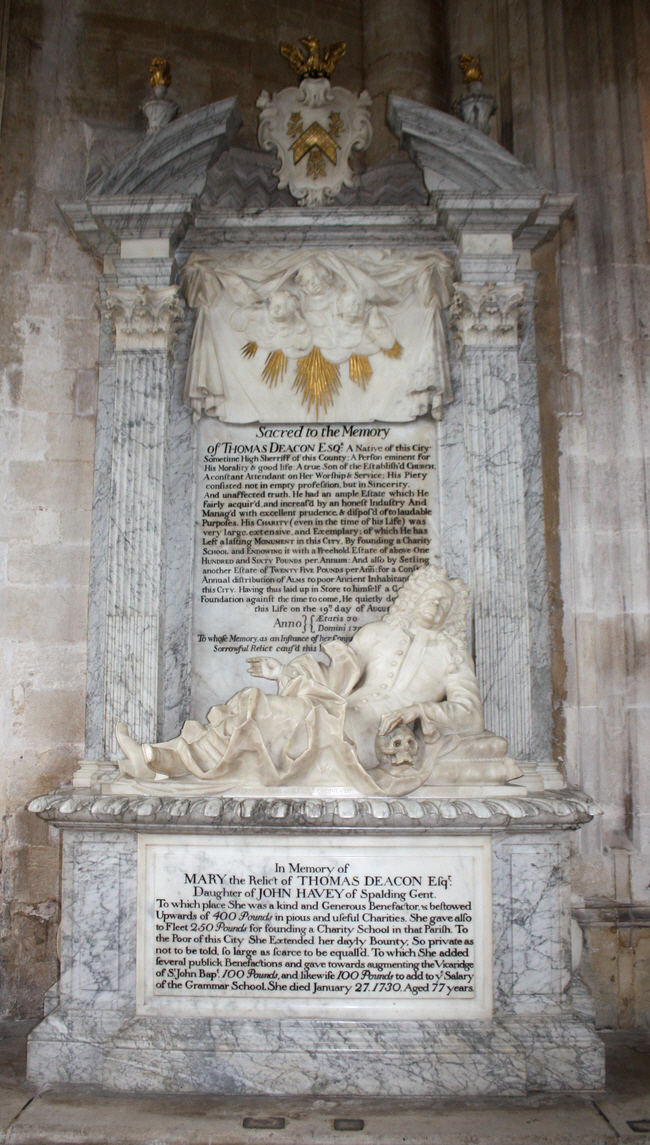 White marble monument to Thomas Deacon (d1720) and wife. Thomas Deacon was a wealthy wool merchant, and the monument depicts him in a powdered wig of the period, his elbow resting on a pillow and his hand upon a skull. The inscription and that of his wife below detail the various charities that they had supported including the establishment of a Charity School in Cowgate for 20 poor boys in the city.
---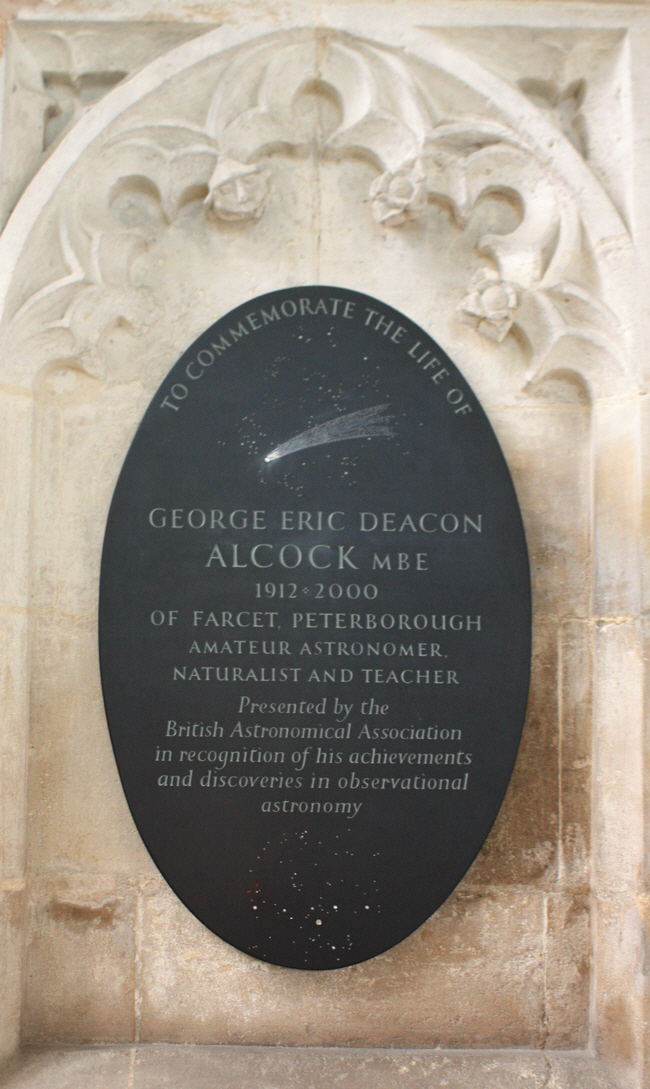 George Eric Deacon Alcock (born 28 August 1912 Peterborough, Cambridgeshire - died 15 December 2000) was an English astronomer. He was one of the most successful visual discoverers of novae and comets.
---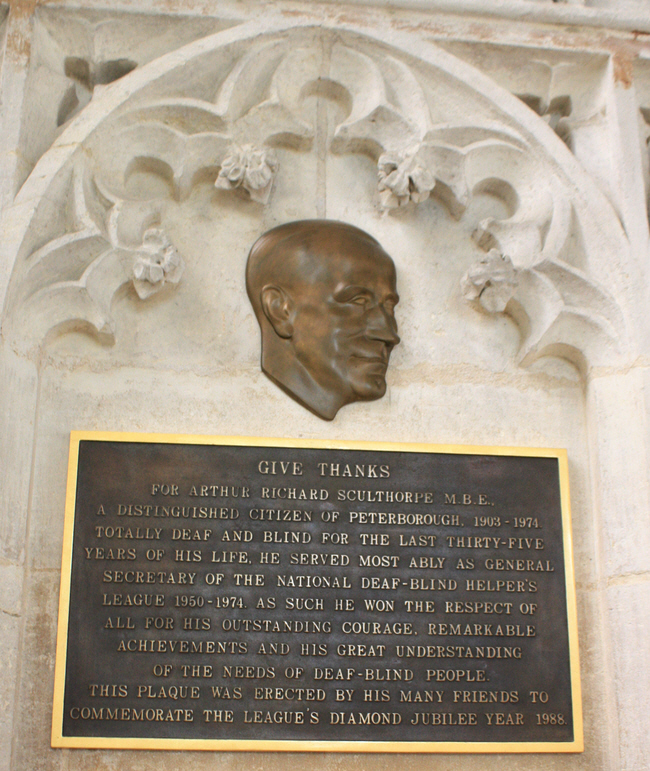 Arthur Sculthorpe was totally deaf and blind for the last 35 years of his life.
---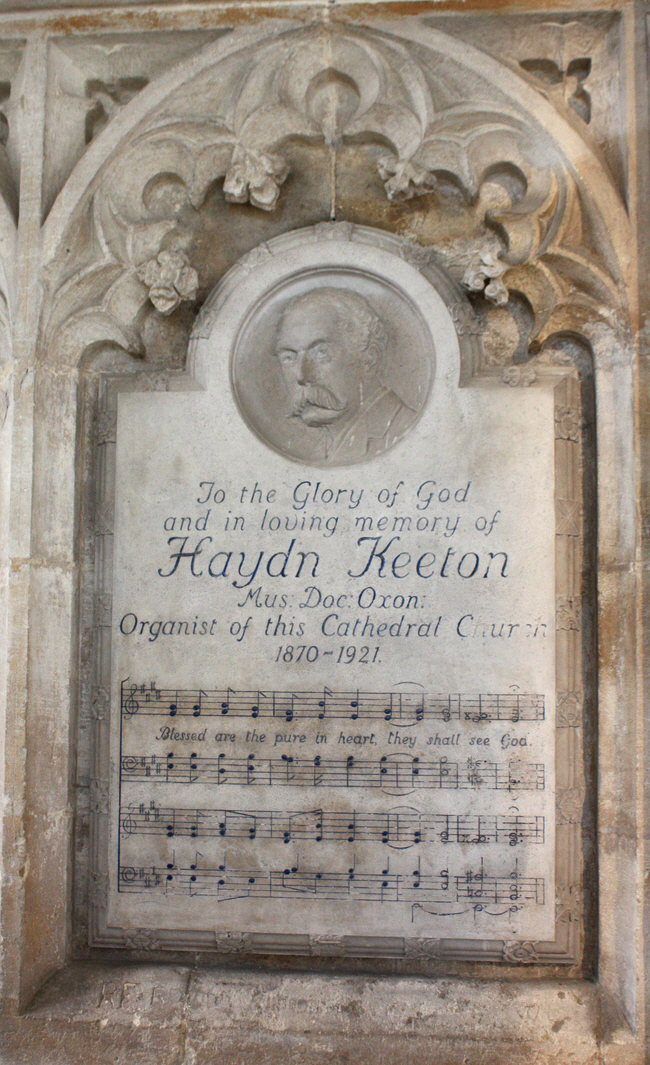 Hadyn Keeton (1847–1921) was a cathedral organist, who served at Peterborough Cathedral.
---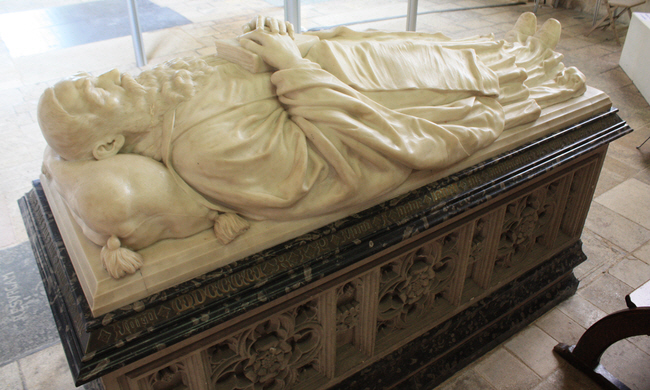 .
---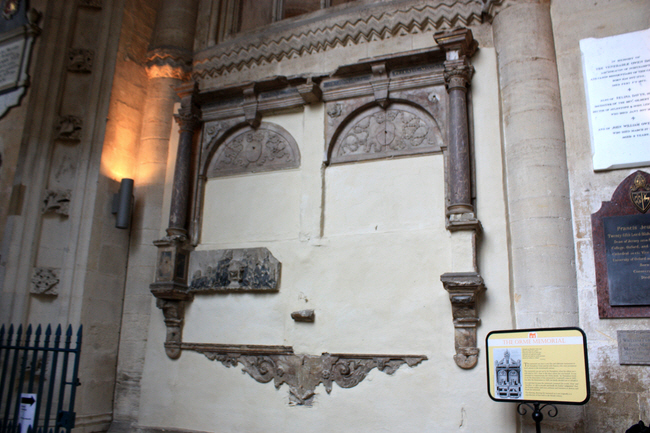 This memorial was once a very fine and elaborate monument to Sir Humphrey Orme and his wife Frances who were prominent local citizens in the seventeenth century. The memorial was put up by Sir Humphrey when his eldest son's wife died in 1627, close to the place where she was buried. it was intended to commemorate the whole family. Sir Humphrey lived to see the desecration of the memorial by Cromwell's men in 1643, but after the Restoration in 1660, his family decided not to rebuild it.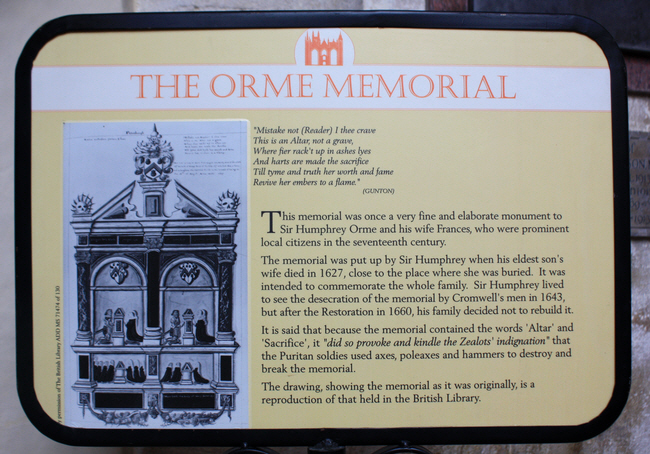 ---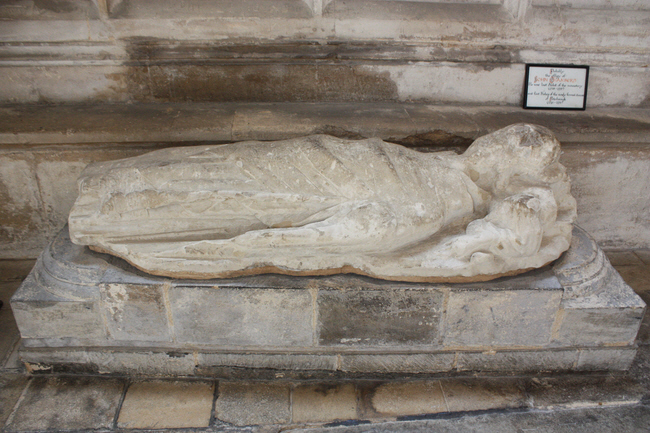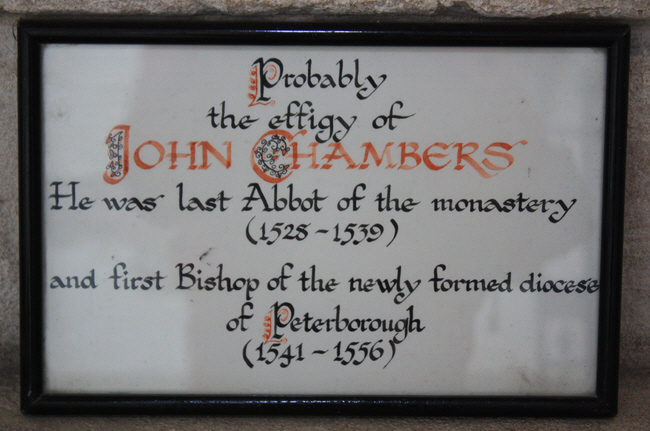 ---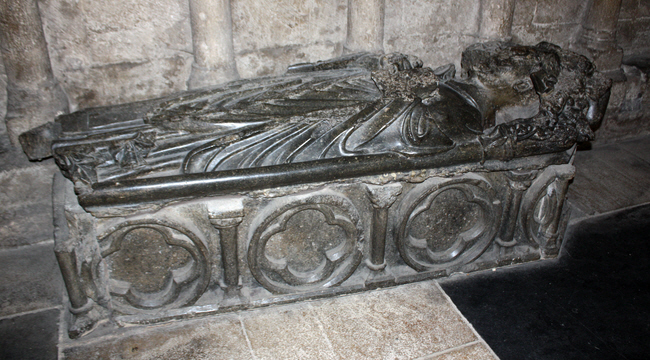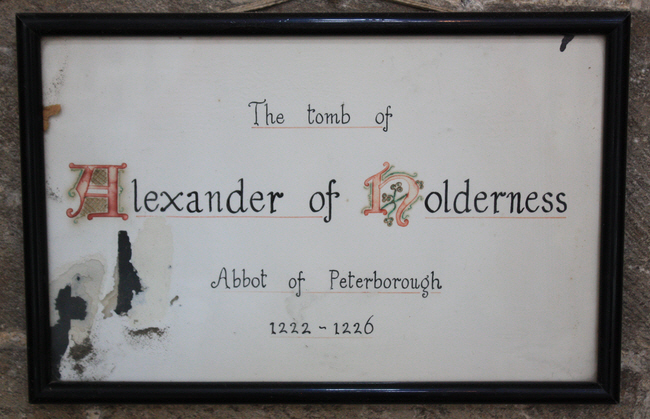 ---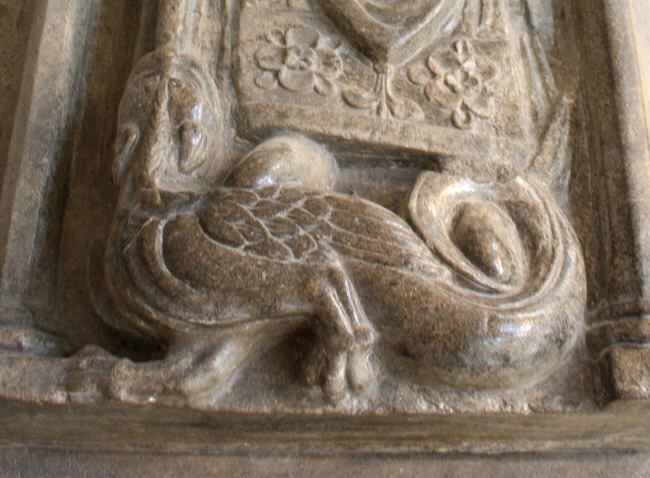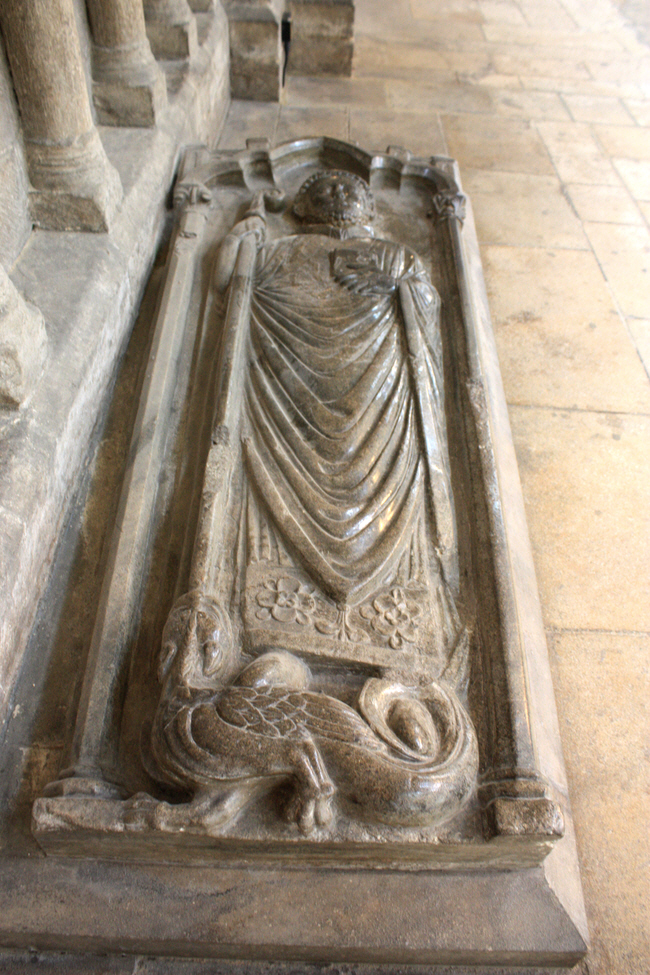 It looks as if a dragon is attempting to bite the end of the Bishop's staff.
---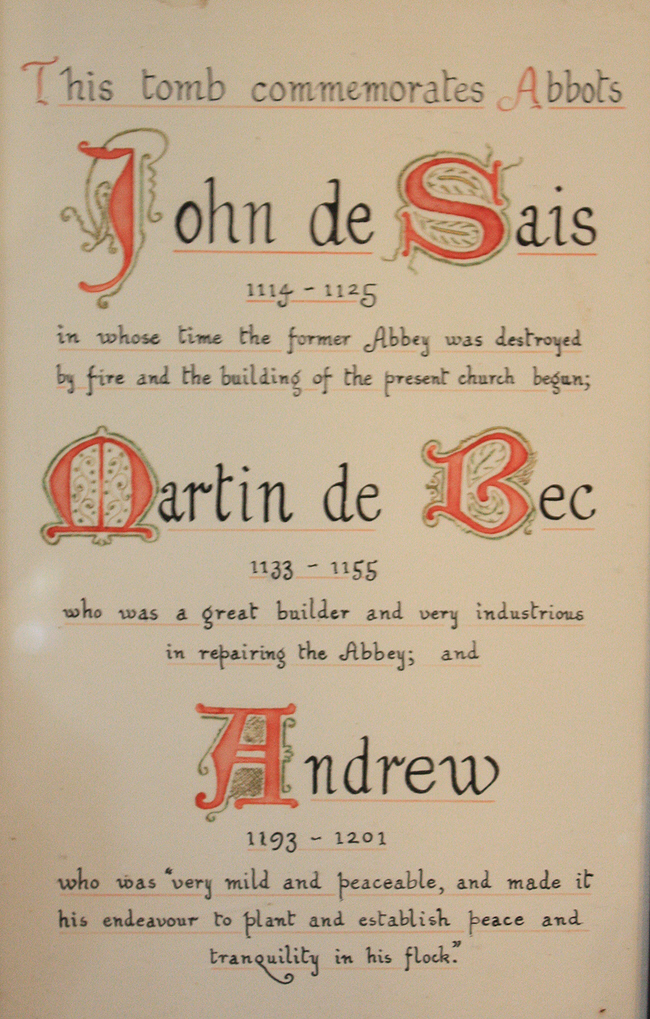 ---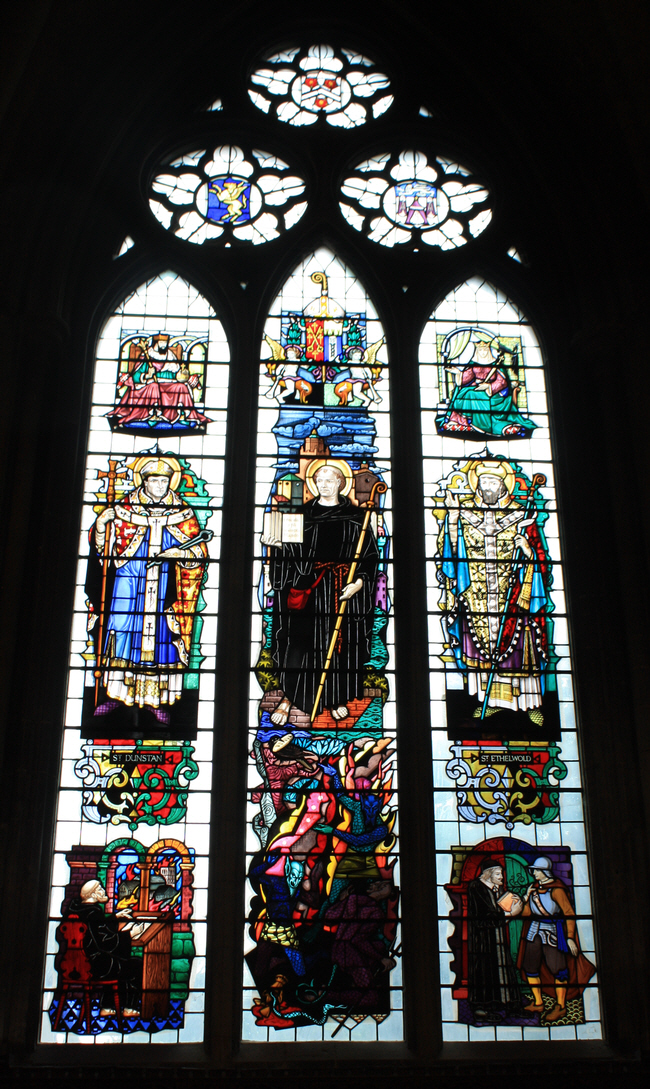 This is the first time in all our years of surveying churches and churchyards that we have seen black stained glass.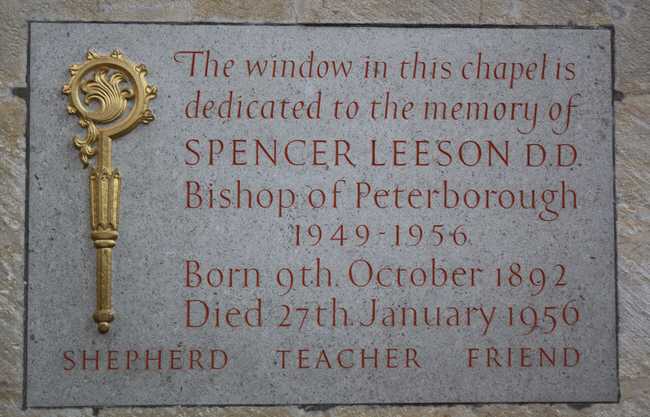 ---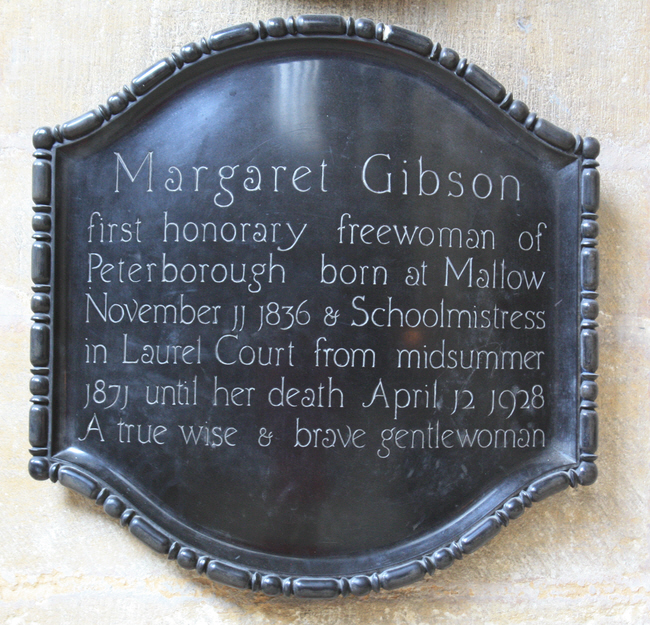 Margaret Gibson was the first honorary Freewoman of Peterborough and was a Schoolmistress for nearly 57 years.
---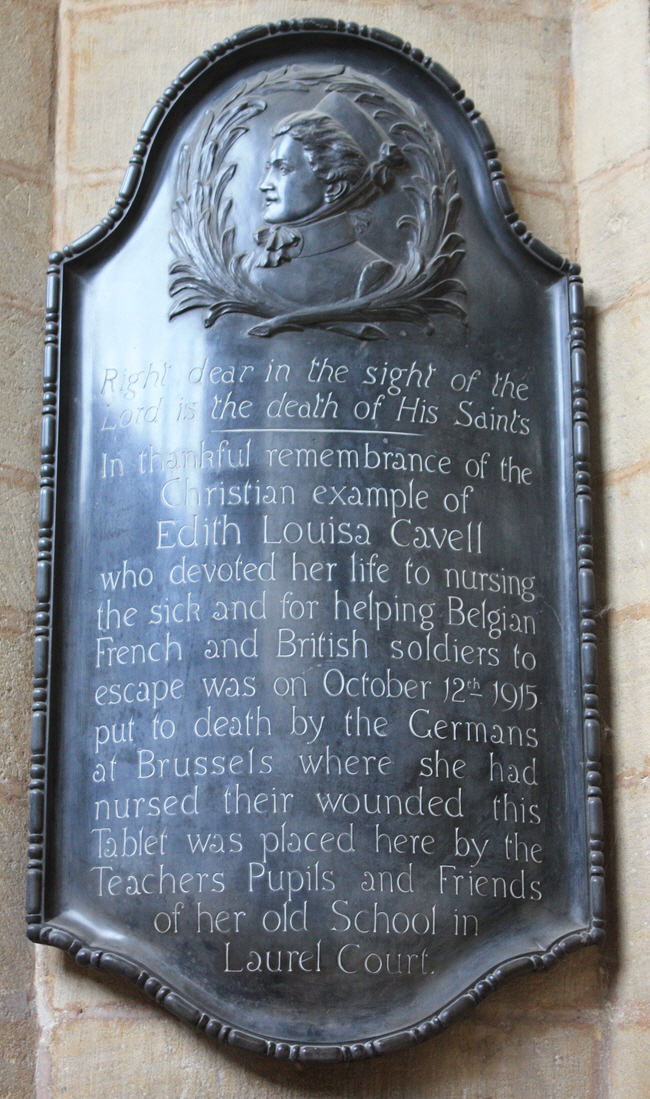 Edith Louisa Cavell was a British nurse. She is celebrated for helping some 200 Allied soldiers escape from German-occupied Belgium during the First World War, for which she was arrested. She was accused of treason, found guilty by a court-martial and sentenced to death. Despite international pressure for mercy, she was shot by a German firing squad.
---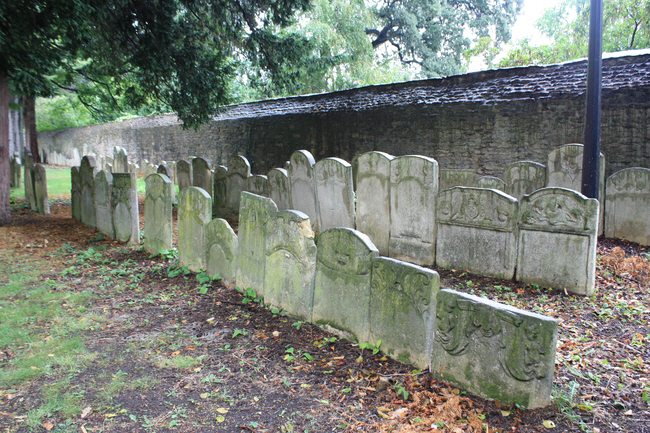 We always sigh when we see gravestones removed from their original positions to make grass cutting easier!
---
Claire Christine Nicholson and Martin Piers Nicholson - Ticklerton (Shropshire) and Daventry (Northhamptonshire), United Kingdom.
This page was last updated on August 18th 2015.