Martin Nicholson's Cemetery Project
St Peter, Peterstow, Herefordshire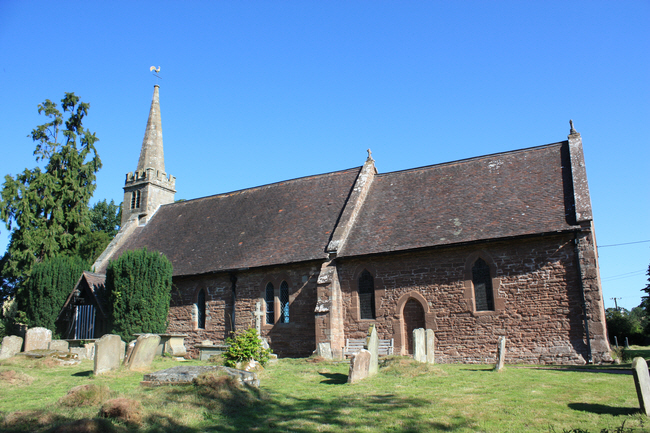 The first official record of the church at Peterstow (then known as Llanbedr) is a dedication of the church by Herwald, Bishop of Llandaff in 1066 but it is believed that a church had existed on this site since 995. In the 12th Century the original Saxon church was replaced by a larger, Norman Church. The present appearance of the building is due to the "great restoration" in the 1860s, under the rector, Dr John Jebb with Sir George Gilbert Scott as architect. The re-opening was on 2 July 1866.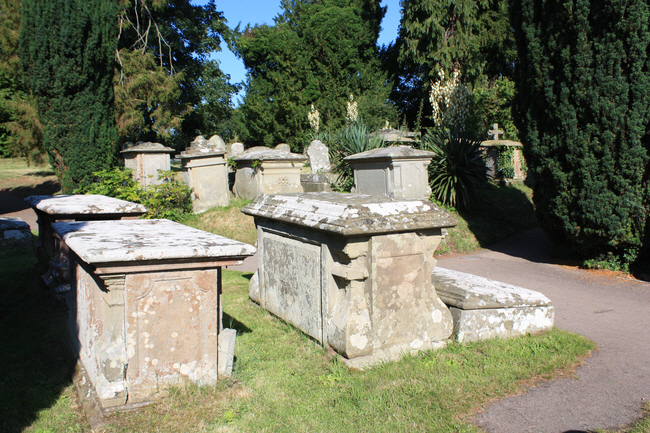 An impressive collection of box tombs - sadly many were unreadable.
---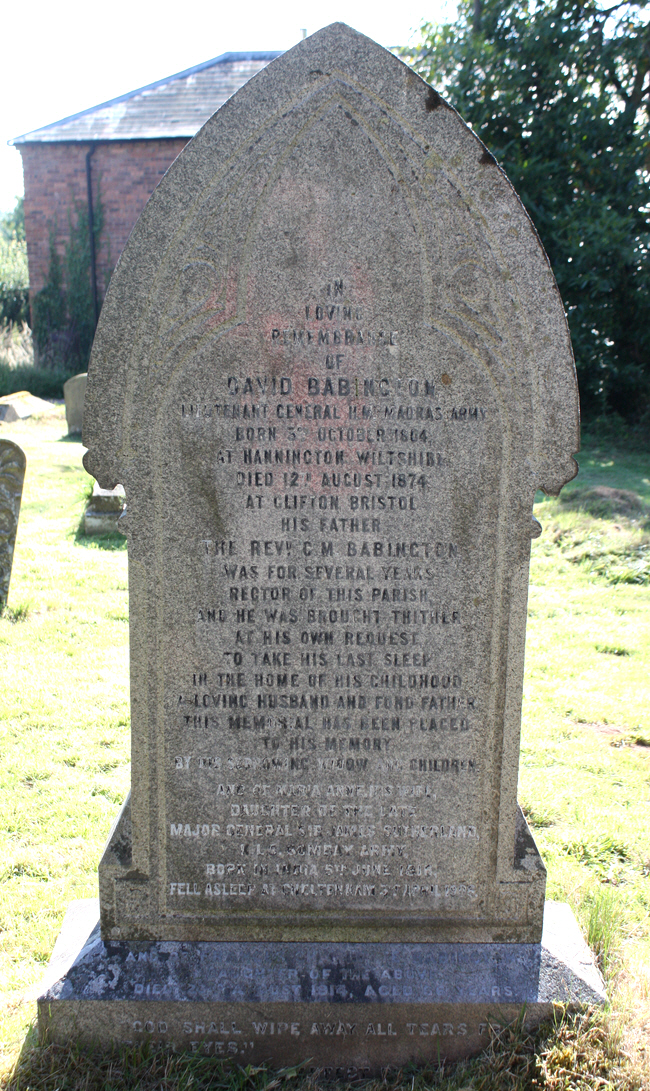 " .. to take his last sleep in the home of his childhood".
---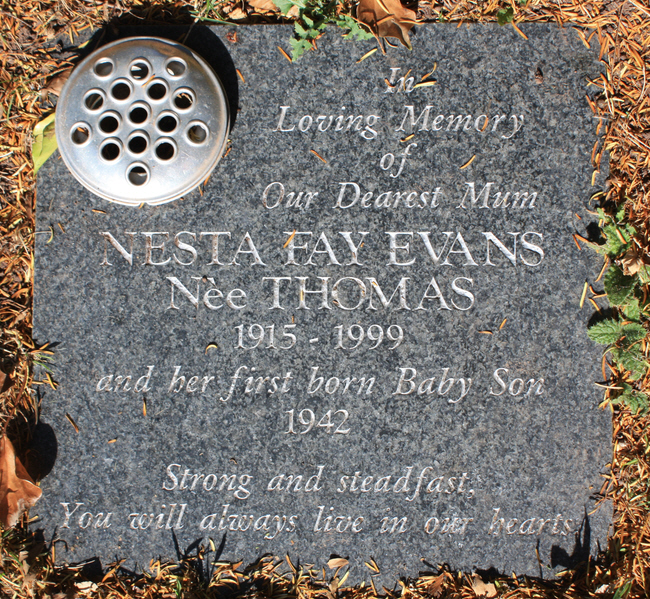 " ... and her first born baby son 1942".
---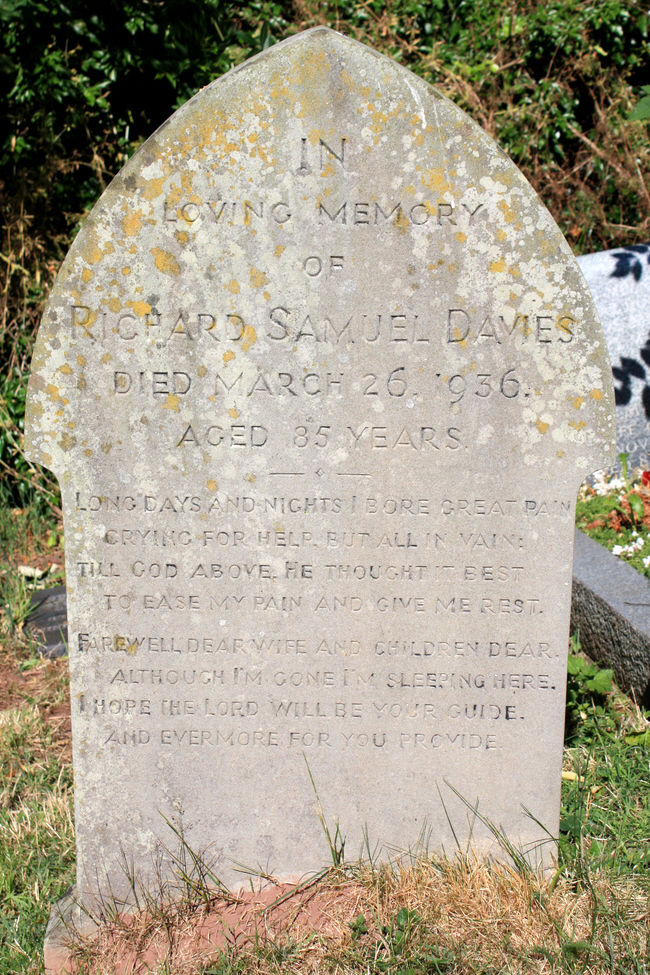 "Long days and nights I bore great pain ...".
---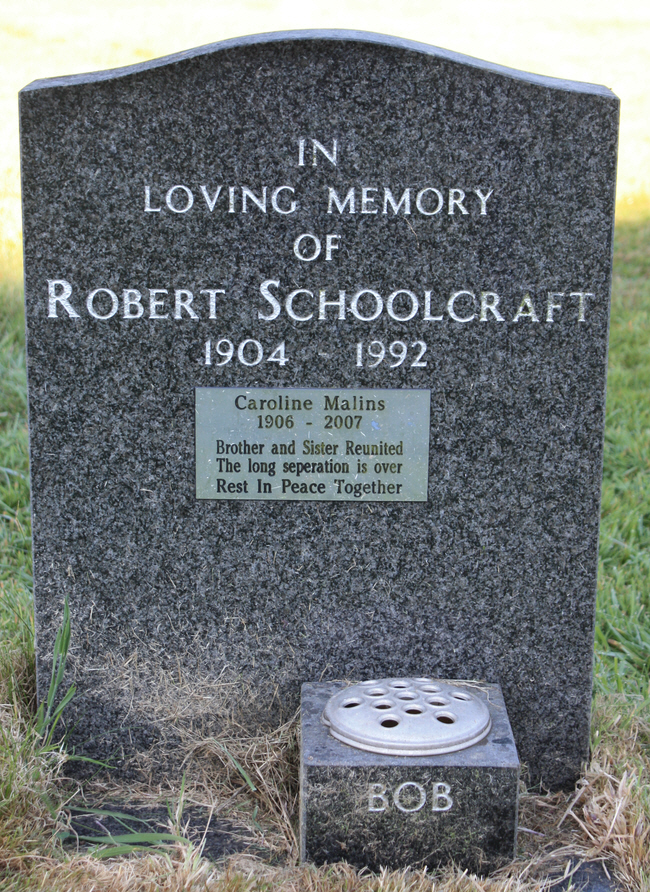 Aged 100 and finally reunited with her brother. It should be "separation" on the plaque.
---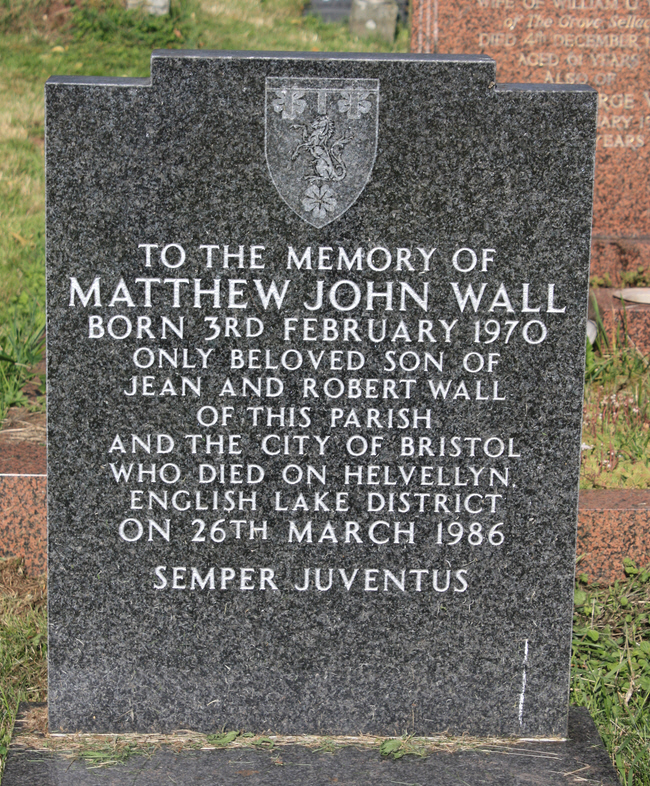 Matthew died on Helvellyn a 3,100 foot mountain in the English Lake District.
---
Claire Christine Nicholson and Martin Piers Nicholson - Ticklerton (Shropshire) and Daventry (Northhamptonshire), United Kingdom.
This page was last updated on July 31st 2015.