Martin Nicholson's Cemetery Project
St Mary, Playford, Suffolk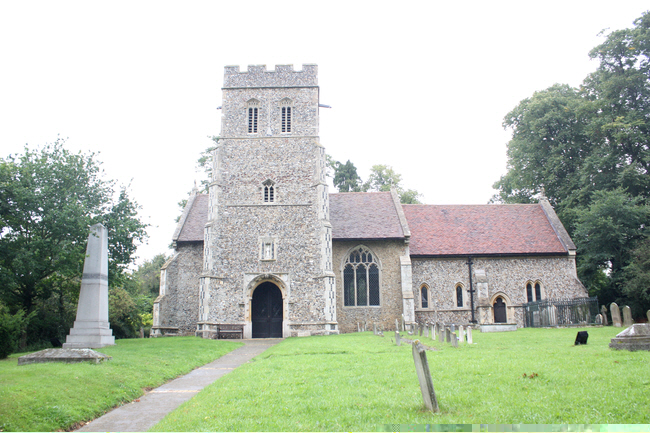 St Mary sits high on a hill above the road. It is an ancient site, quite untypical for Suffolk. The church has one of Suffolk's most imposing lychgates, at the base of the steep steps that rise to the churchyard. It is the size of a garage, and was erected in the 1930s in memory of a mother who had died in the late 19th century. Inside, the church is pretty much all Victorian. There was a big restoration in 1873, the work of Phipson, but the character of the furnishings is mostly that of another restoration some twenty years later. Earlier memorials are still on the walls of the rebuilt chancel.
---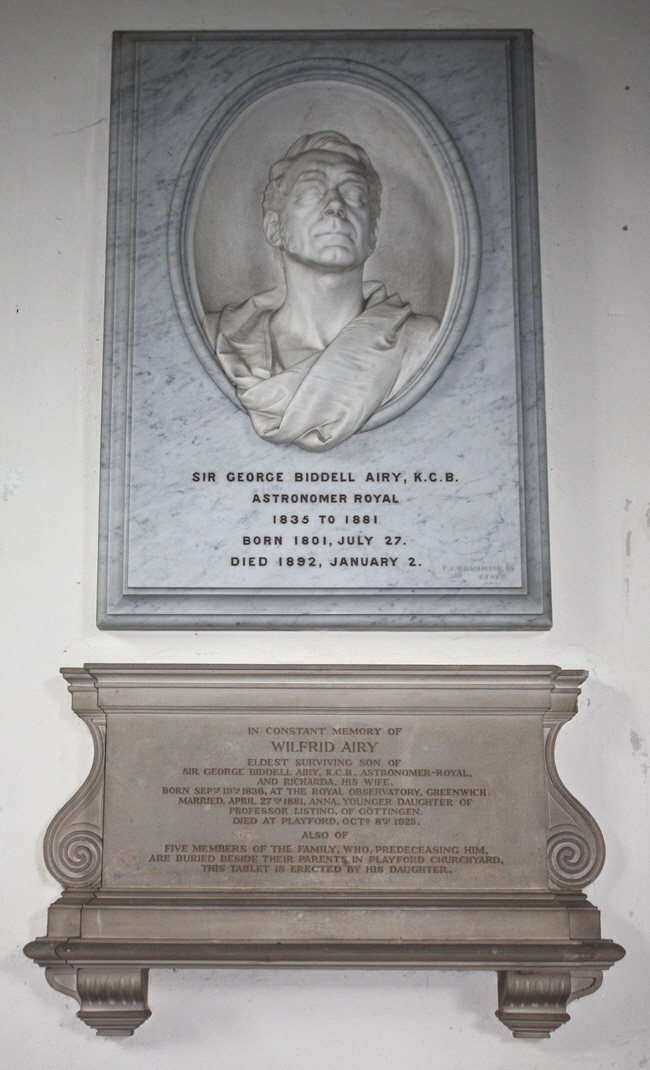 Sir George Biddell Airy KCB PRS (27 July 1801 – 2 January 1892) was an English mathematician and astronomer, and Astronomer Royal from 1835 to 1881.
---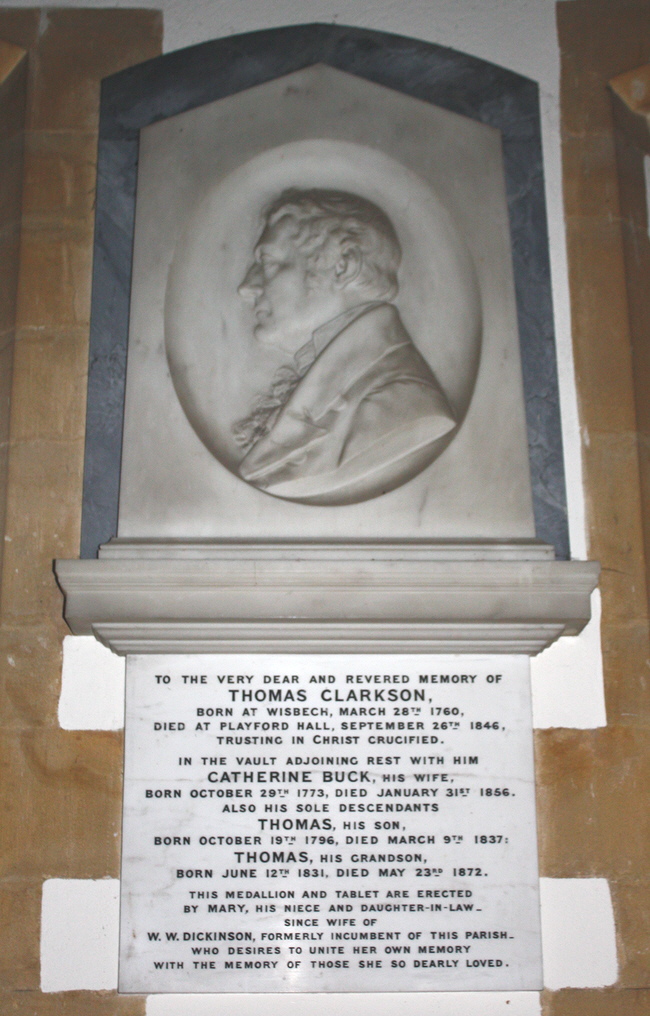 Thomas Clarkson, "the friend of slaves" was instrumental, along with William Wilberforce, in getting slavery abolished in the early 19th century.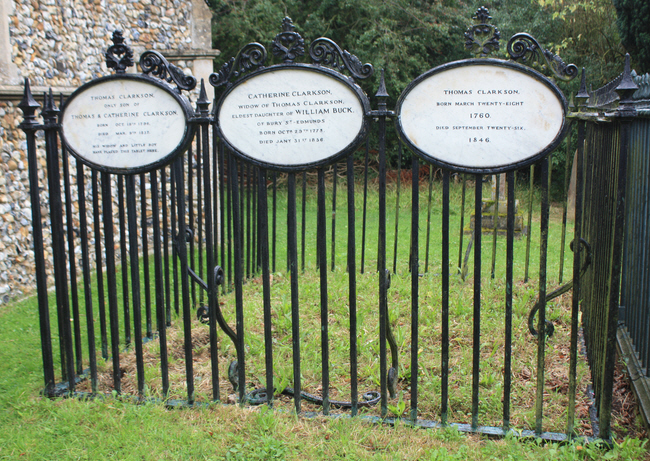 The collection of Clarkson graves to the south of the chancel, fenced off with iron railings bearing memorial medallions with inscriptions.
---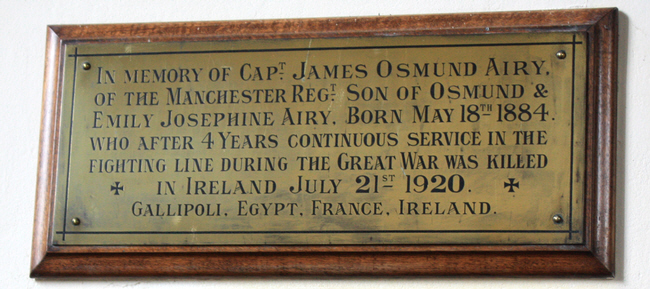 James Airy survived for four years on the Western Front only to be killed in Ireland in 1920.
---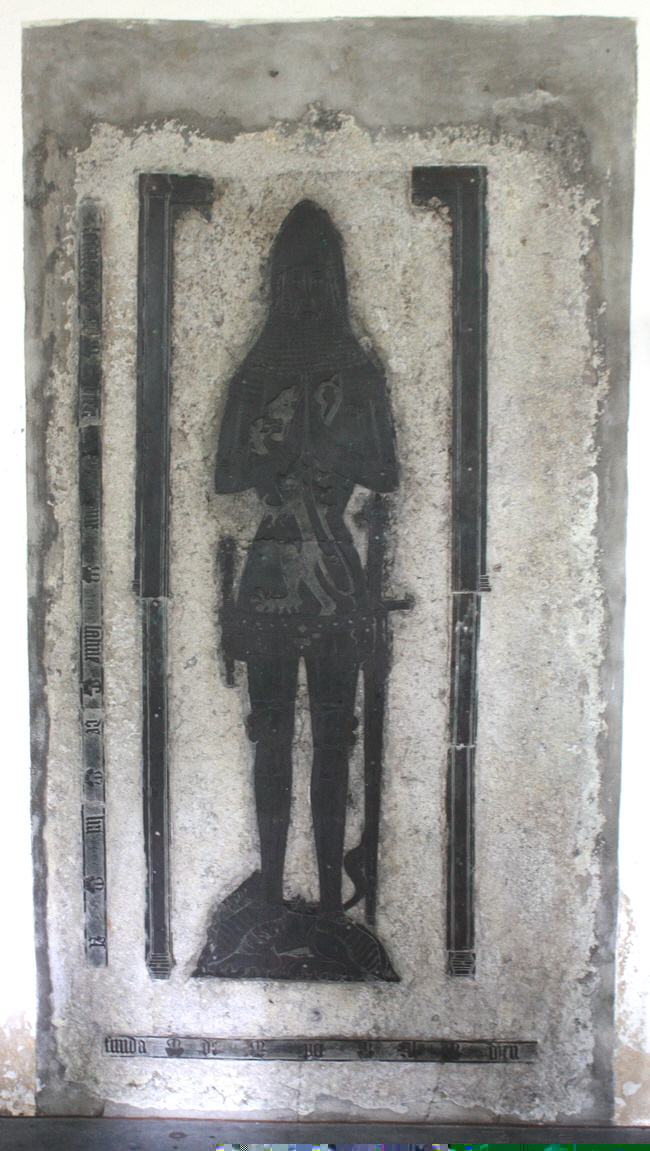 A brass to Sir George Felbrigg mounted on a wall.
---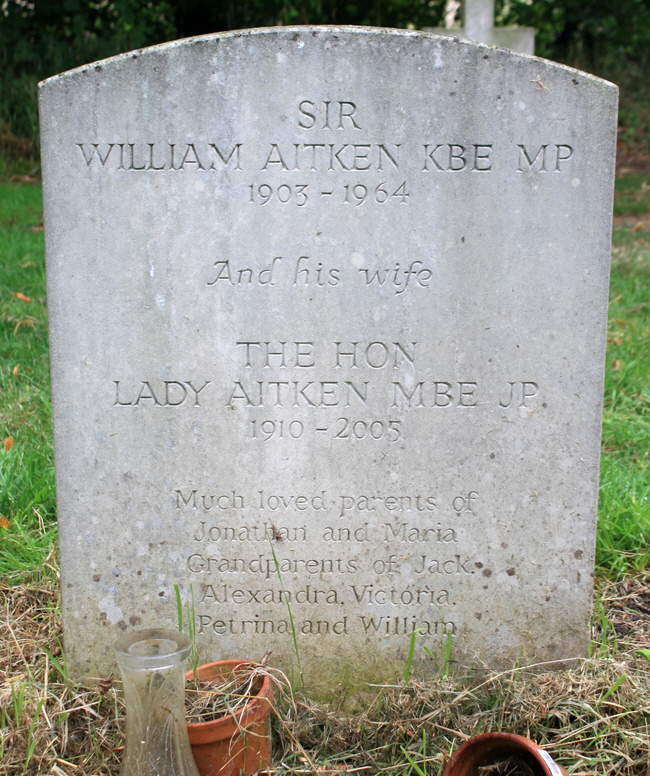 Sir William Traven Aitken, KBE (10 June 1903 – 19 January 1964) was a Canadian-British journalist and politician who was a MP in the UK parliament for 14 years.
---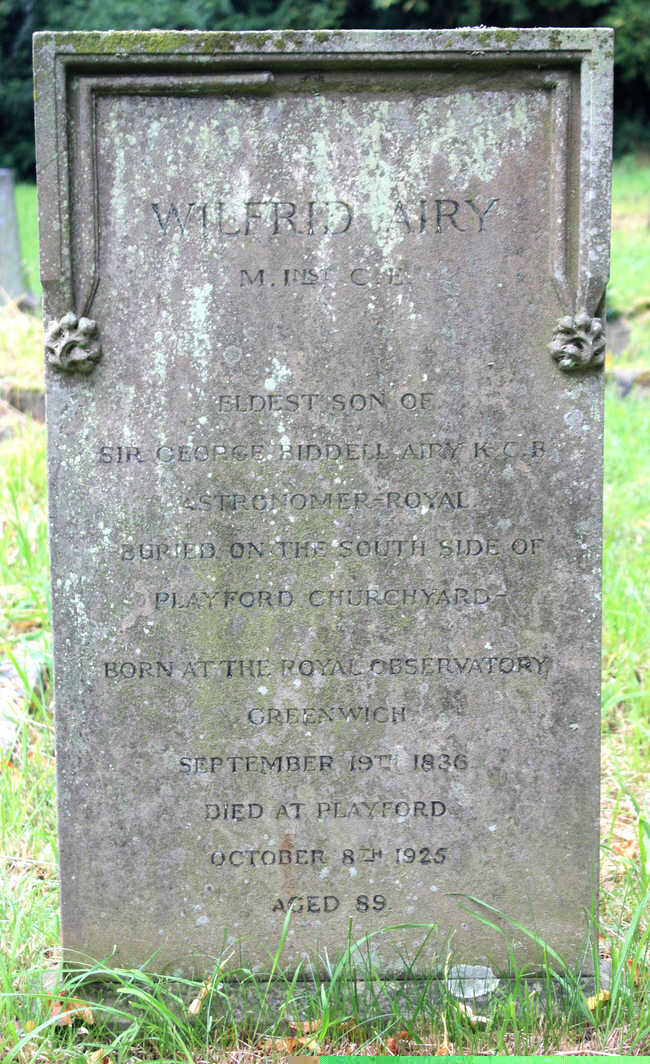 William Airy was born at the Royal Observatory, Greenwich. He is also remembered inside the church (see the earlier picture).
---
Claire Christine Nicholson and Martin Piers Nicholson - Ticklerton (Shropshire) and Daventry (Northhamptonshire), United Kingdom.
This page was last updated on August 9th 2017.