Martin Nicholson's Cemetery Project
St John the Evangelist, Pool Quay, Powys, Wales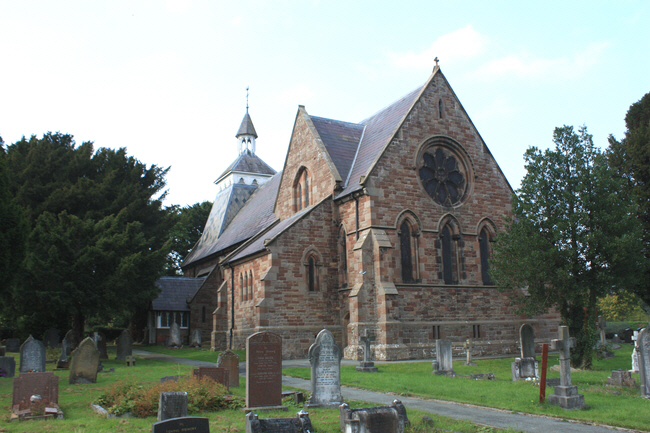 The church is in the Early English style. Some of the stones of an ancient Cistercian abbey are built into the porch of the vicarage. The foundations of this abbey, " Strata Marcella," were uncovered in 1890, and the outline of the building traced. The church must have been one of the largest in Wales but nothing remains above ground..
---
S.S. Zent was built at Belfast in 1905 by Workman, Clark & Co. She was owned by Elders and Fyffes and was on a voyage from Garston to Santa Marta, Colombia when she was torpedoed without warning off Fastnet, Ireland on the 5th April 1916. Although the official casualty figures show forty-nine lives were lost only forty-seven names are recorded.
---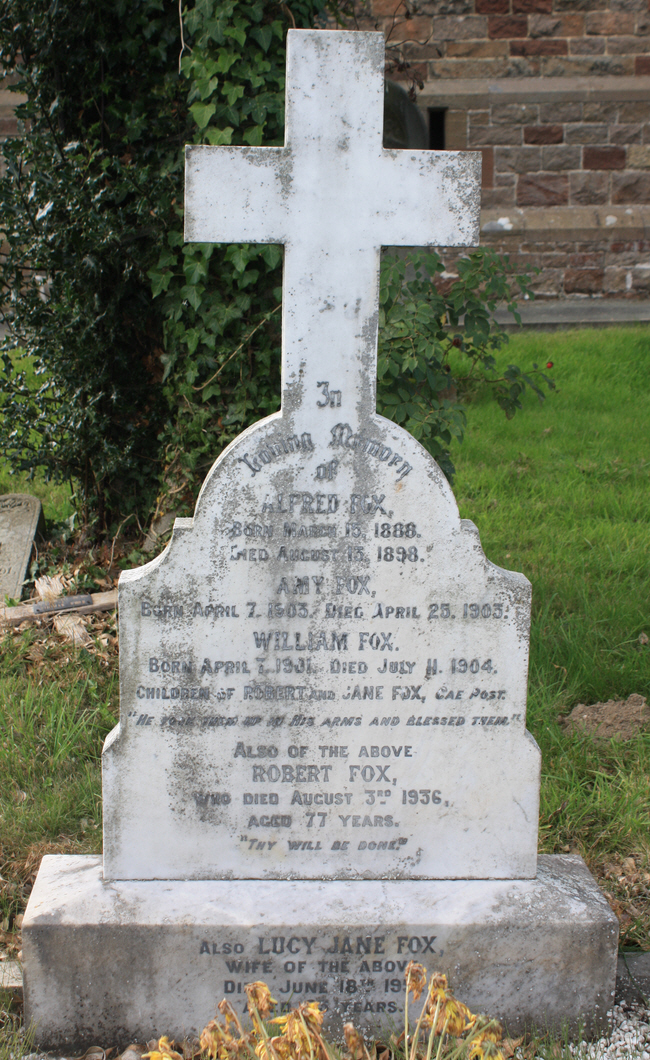 William and Amy Fox were born exactly two years apart. Neither lived to see their fourth birthday as Amy died aged 18 days and William died aged 3 years.
---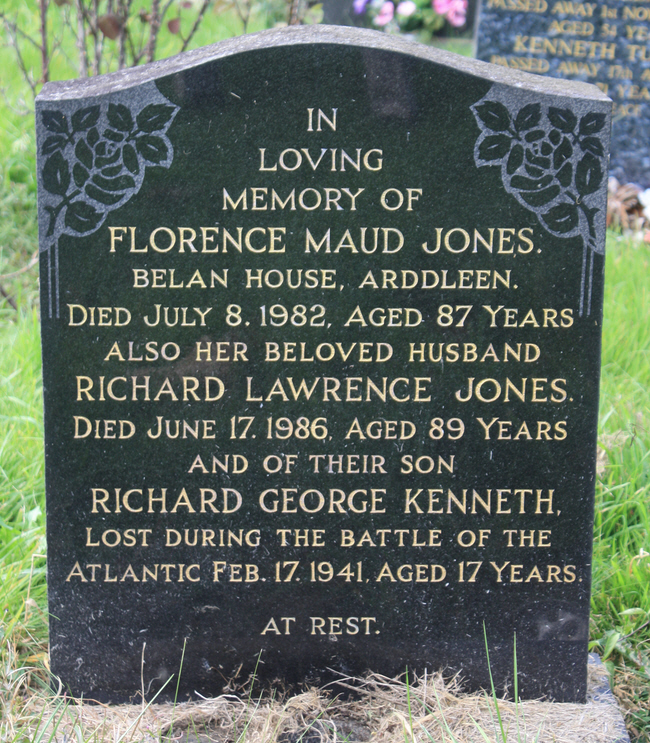 Richard Jones died during the Battle of the Atlantic in 1941. He was aged 17.
---
Martin Nicholson - Shropshire, United Kingdom.
This page was last updated on September 16th 2014.