Martin Nicholson's Cemetery Project
St Winwaloe, Poundstock, Cornwall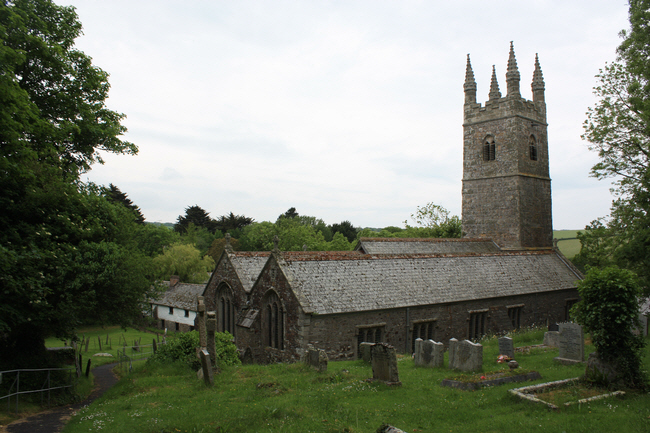 The church of St Winwaloe is situated next door to the grade 1 listed Gildhouse
---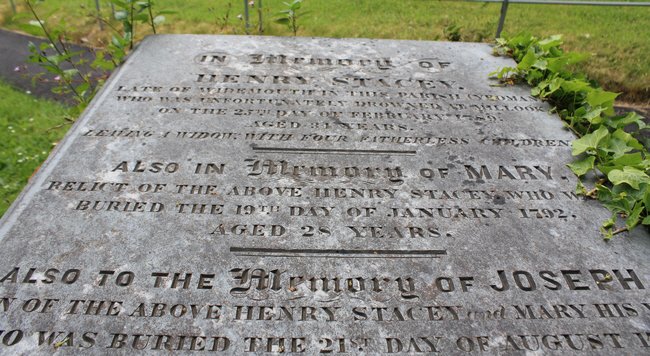 Henry Stacey was drowned.
---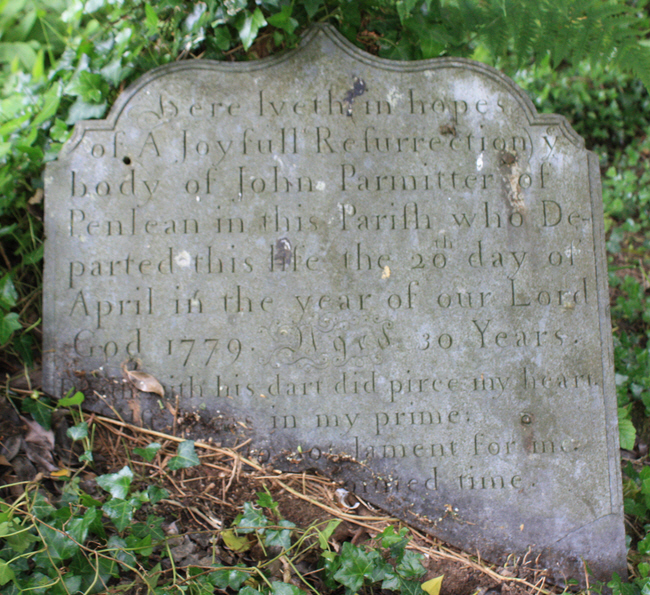 There were some unusual spellings on this damaged stone such as pirce instead of pierce.
---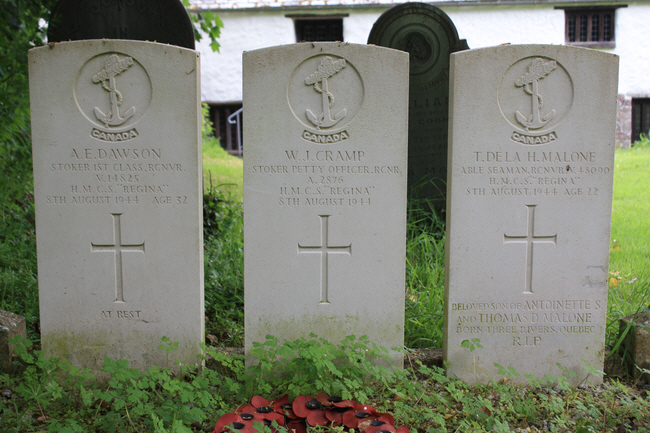 The Canadian corvette H.M.C.S. Regina was sunk by an explosion in August 1944. Regina was the sole escort for the west coast convoy EBC-66 of ten ships in two columns.
---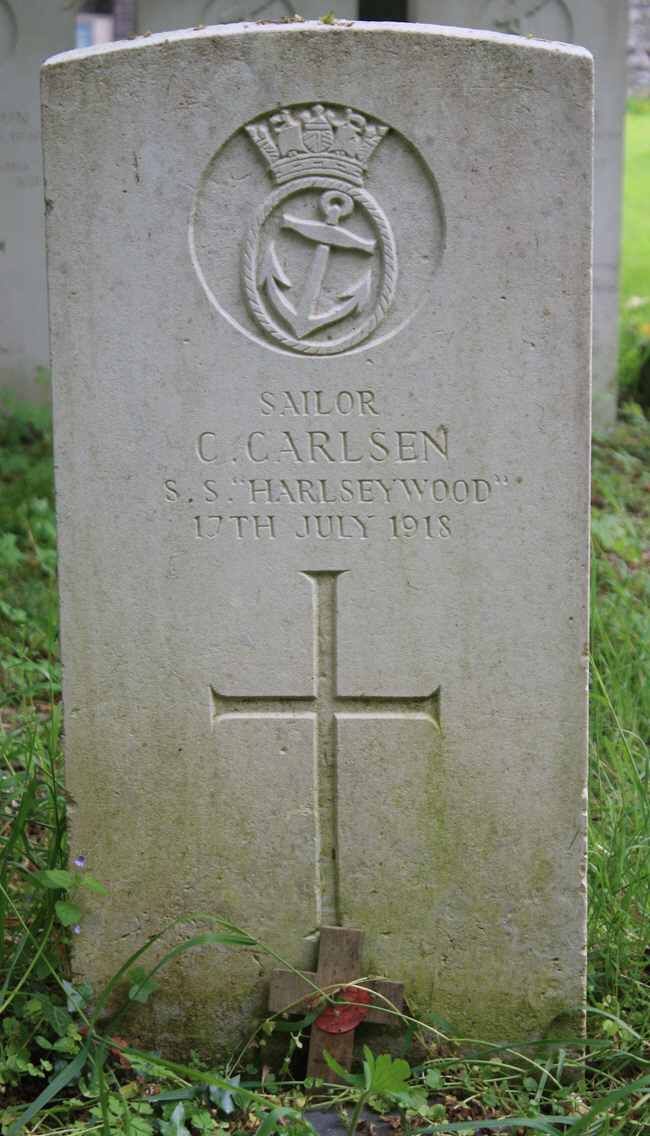 The S.S. Harlseywood was attacked and damaged by the U 60 in July 1918. There was only one casulty, the Norwegian seaman Carlsen.
---
Martin Nicholson - Daventry, United Kingdom.
This page was last updated on June 2nd 2012