Martin Nicholson's Cemetery Project
Prees Green Methodist Church, Prees Green, Shropshire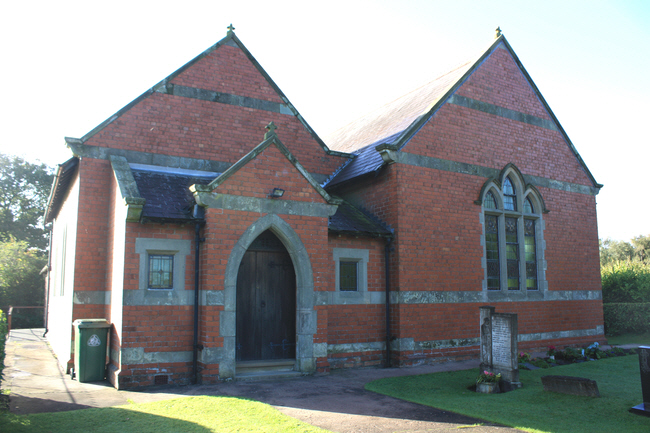 As there were only a few graves I was going to do them on my own but then I decided to share an exciting discovery with Claire!
---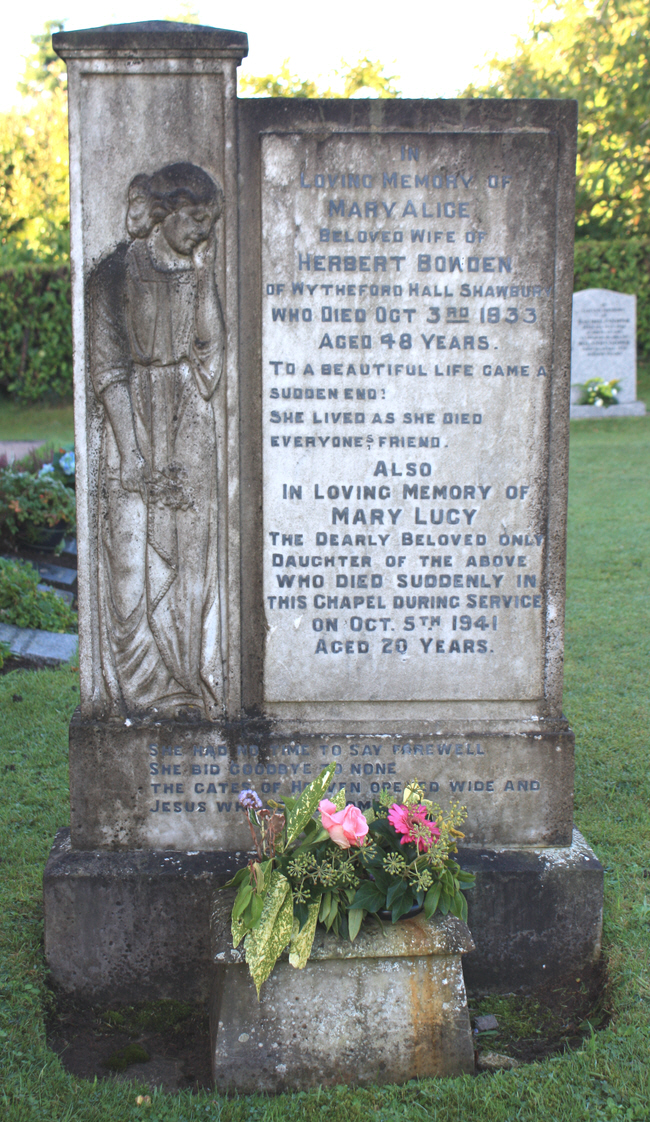 Mary Lucy Bowden "died suddenly in this chapel" in 1941 at the young age of 20.
---
Martin Nicholson - Shropshire, United Kingdom.
This page was last updated on October 17th 2013.