Martin Nicholson's Cemetery Project
St Chad, Prees, Shropshire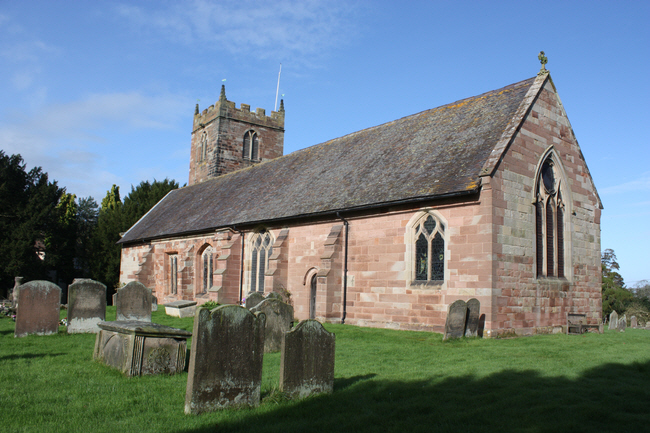 This church had interesting memorials both inside and outside the building.
---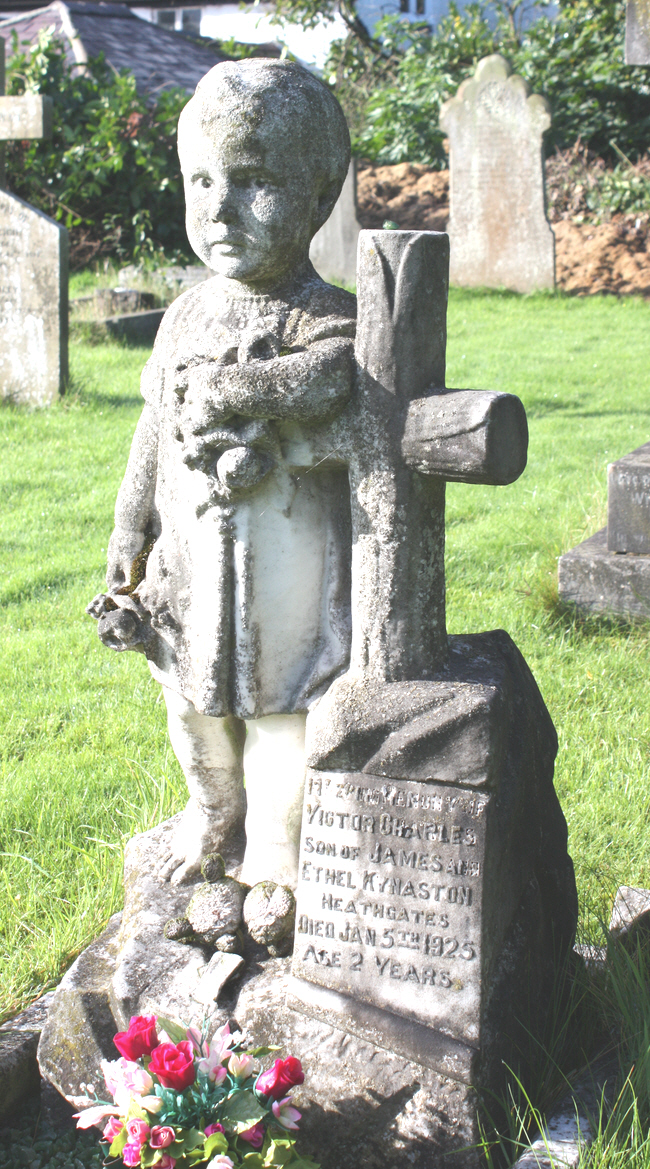 A charming statue of a young child who is clutching toys in both hands.
---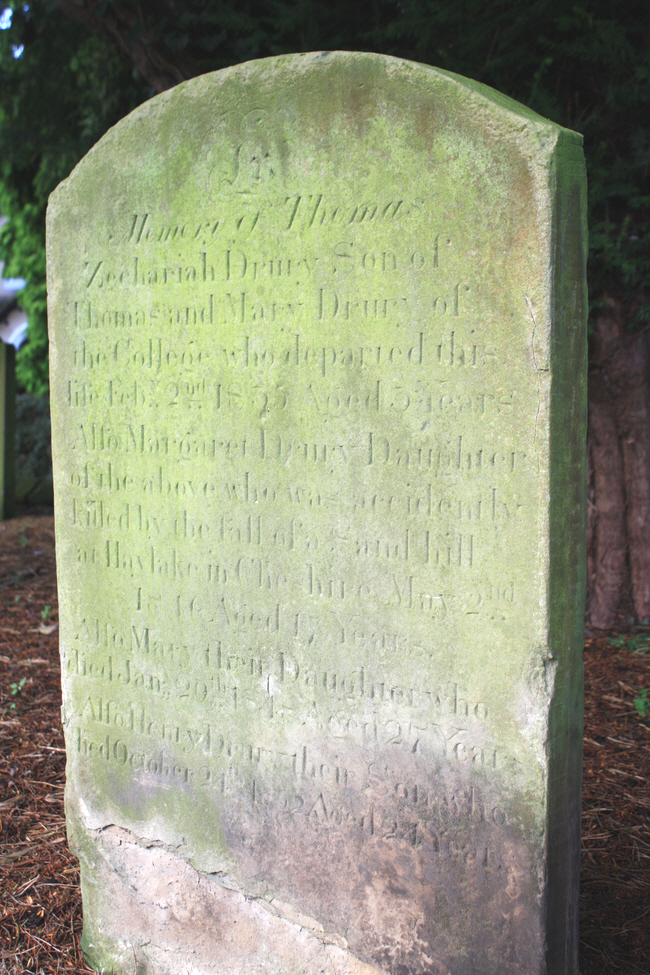 A very frustrating memorial - Margaret Drury was "accidently killed by fall of a (ureadable)".
---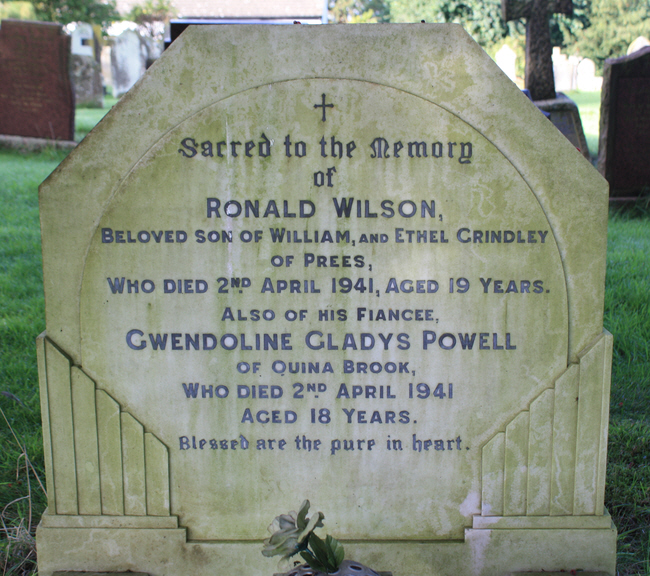 An engaged couple who were both killed on the same day in April 1941.
---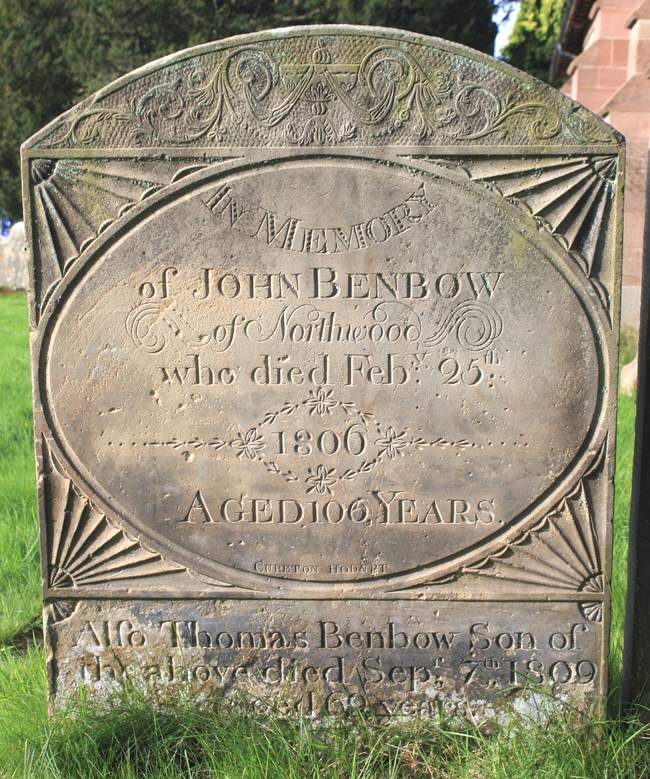 John Benbow died in 1806 aged 106. He is the second oldest man we have seen in our survey.
---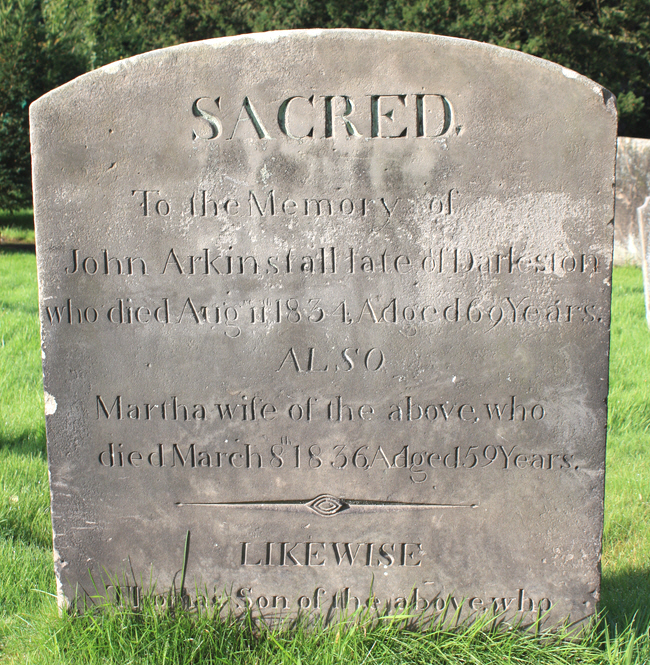 "Aged" has been engraved as "Adged" twice on this stone.

---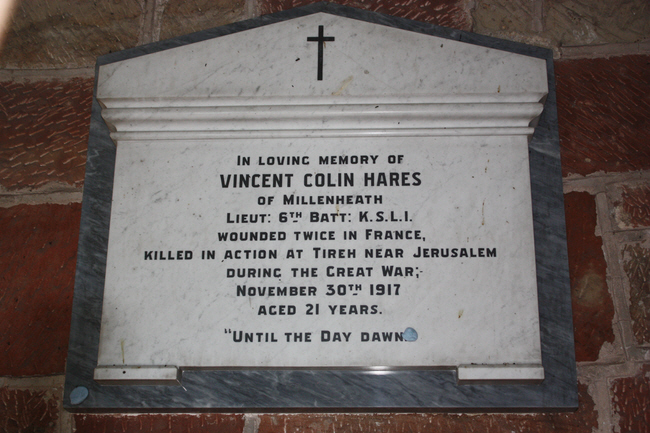 Vincent Colin Hares was wounded twice in France before being fatally wounded near Jerusalem in 1917.
---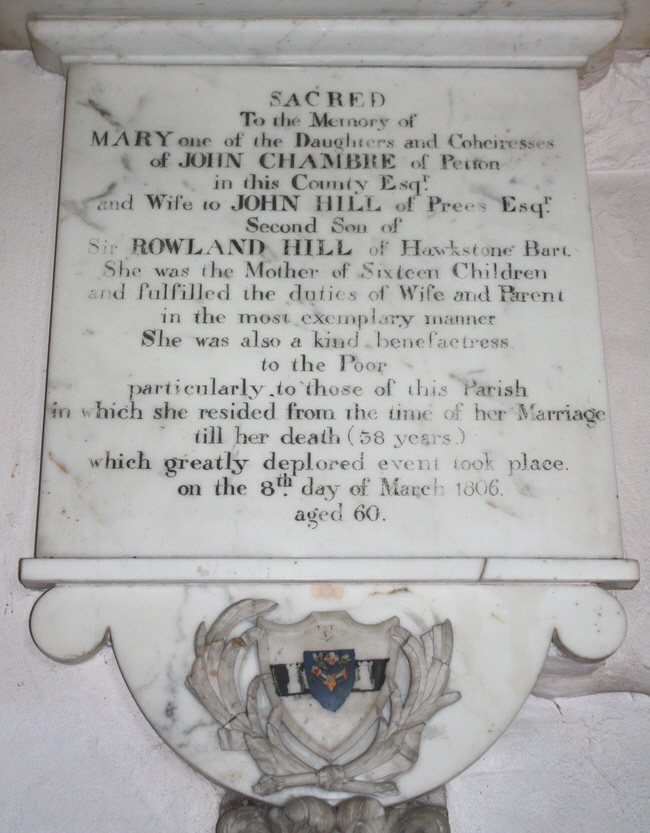 Mary Hill (née Chambre) was the mother of 16 children. He husband's memorial, also inside the church, has a very impressive carving of a row of mourners.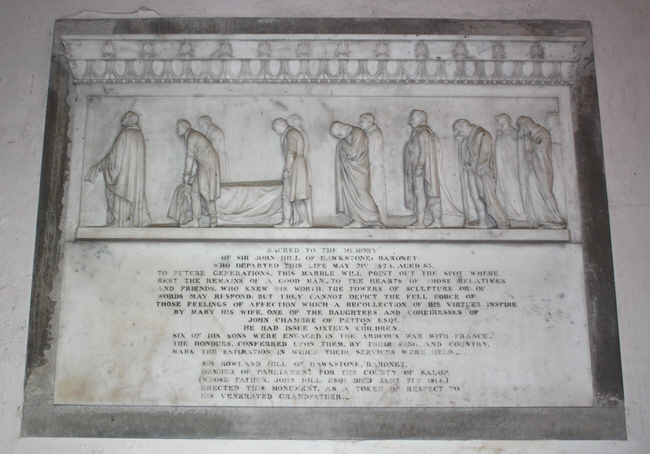 ---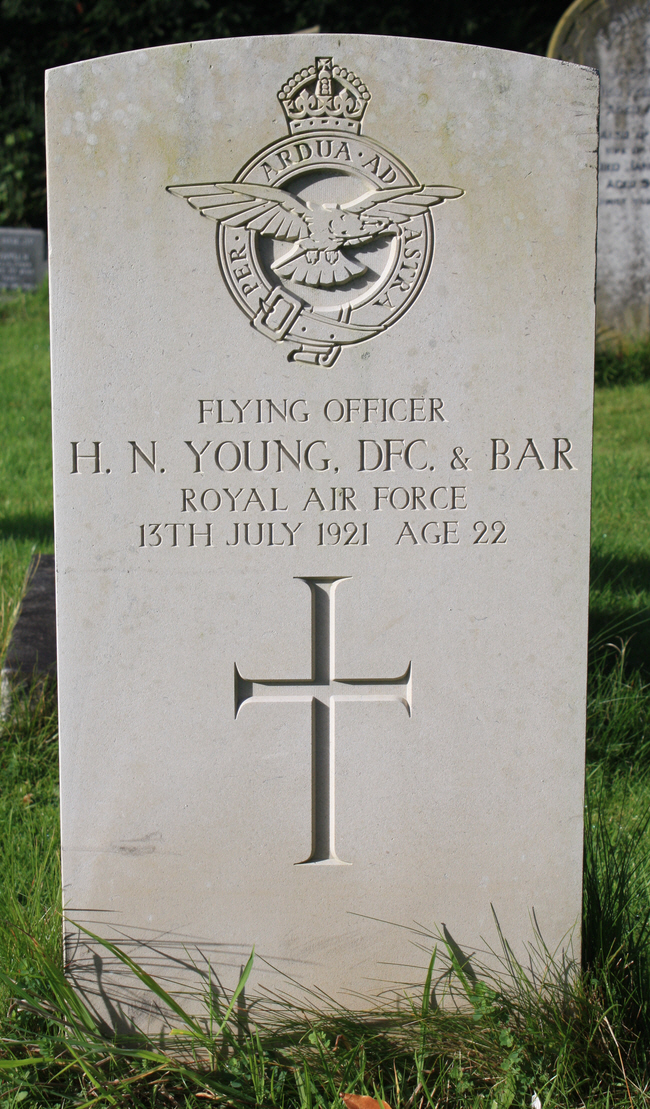 Horace Norman Young was awarded the Distinguished Flying Cross twice - hence the use of the words "& BAR" on his grave.
---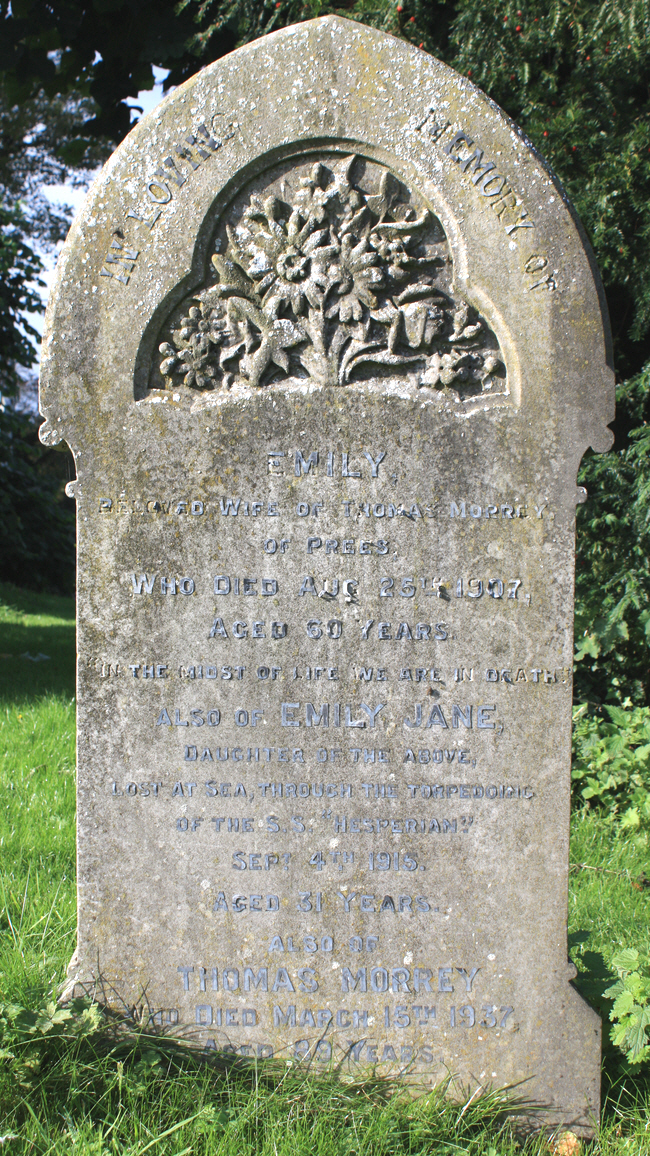 Emily Jane Morrey was killed when the ocean liner S S Hesperian was torpedoed in 1915. On September 4th, 1915, Hesperian, on a voyage from Liverpool to Montreal with general cargo and passengers, was torpedoed by the German submarine U-20 (Walther Schwieger), 85 miles from Fastnet. 32 persons were lost.
---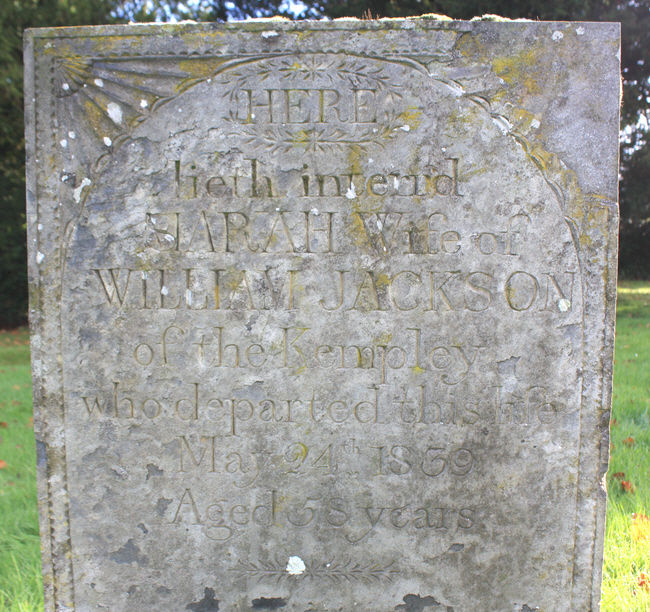 The mason had problems with the name Sarah - it rather looks as if he started to engrave the name Martha before realising his mistake.

---
Martin Nicholson - Shropshire, United Kingdom.
This page was last updated on October 17th 2013.