Martin Nicholson's Cemetery Project
St Andrew, Quatt, Shropshire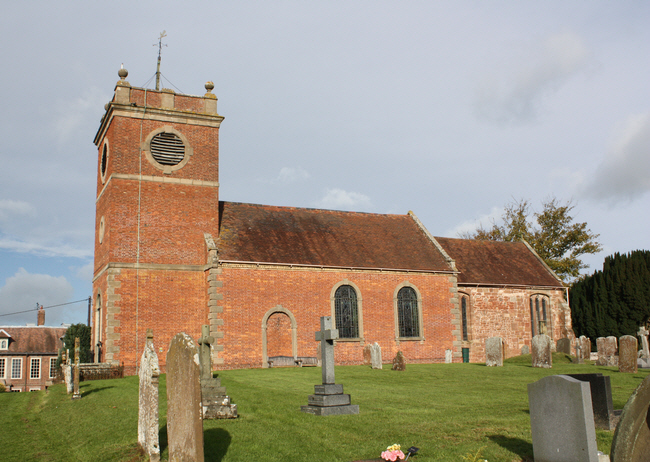 Another Shropshire church with impressive monuments inside the building.
---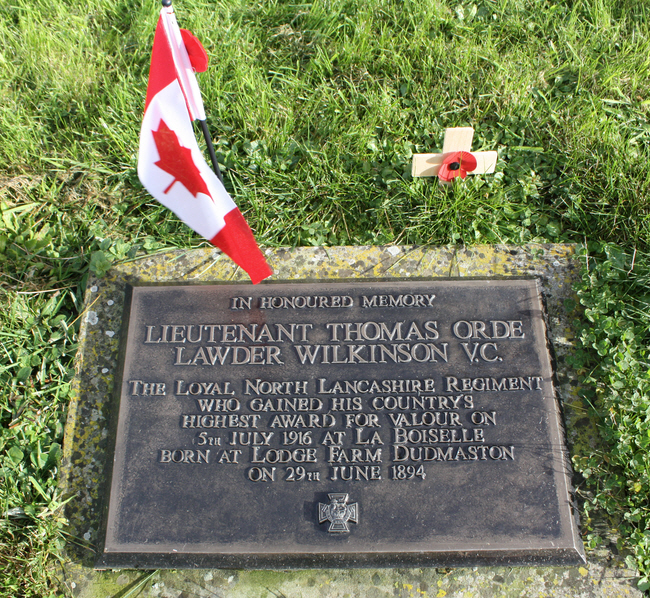 Lieutenant Thomas Orde Lawder Wilkinson VC (29 June 1894 - 5 July 1916), was an English-born Canadian and British Army officer who was posthumously awarded the Victoria Cross, the highest and most prestigious award for gallantry in the face of the enemy that can be awarded to British and Commonwealth forces. On 5 July 1916 at La Boiselle, France, during an attack, when a party of men from another unit were retiring without their machine-gun, Lieutenant Wilkinson with two of his men, got the gun into action and held up the enemy until relieved. Later he forced his way forward during a bombing attack and found four or five men from different units stopped by a wall of earth over which the enemy was throwing bombs. He at once mounted the machine-gun on top of the parapet and dispersed the bombers. Subsequently, in trying to bring in a wounded man, he was killed. As his body was never recovered intact, Wilkinson is commemorated with thousands of other British and Commonwealth soldiers on the British Memorial to the Missing at Thiepval.
---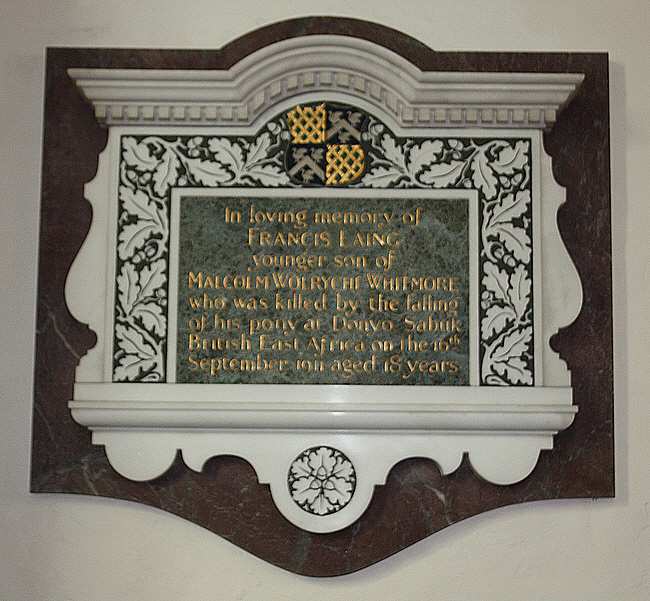 "Killed by the falling of his pony" in British East Africa in 1911 aged 18.
---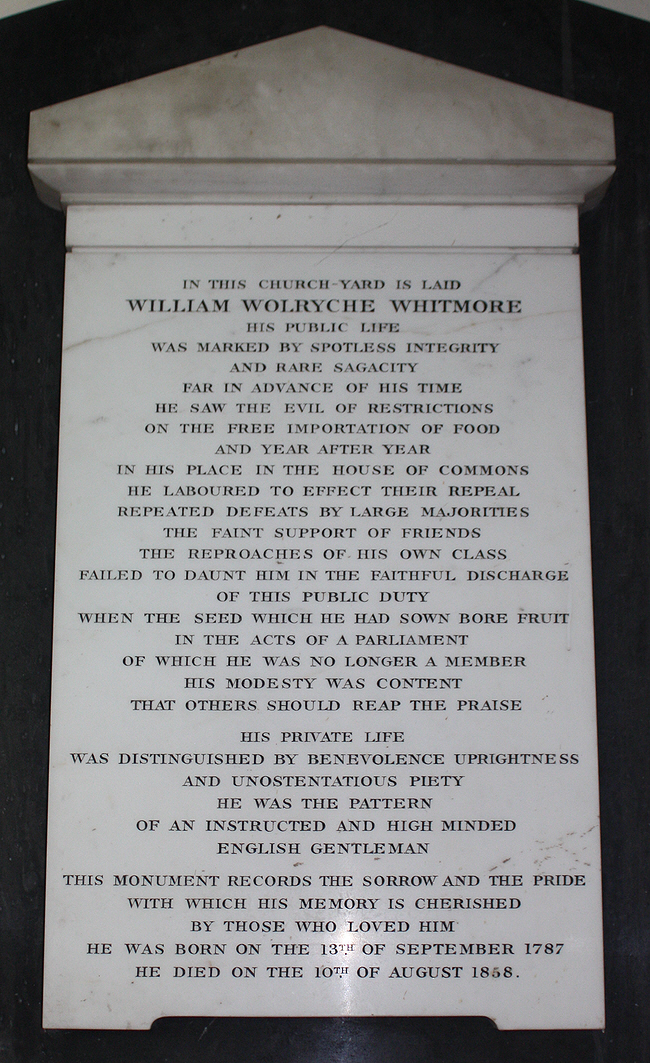 William Wolryche Whitmore was a Whig politician who became a major spokesman for the liberal causes of Parliamentary Reform and Catholic Emancipation. He also campaigned ceaselessly for the repeal of the Corn Laws.
---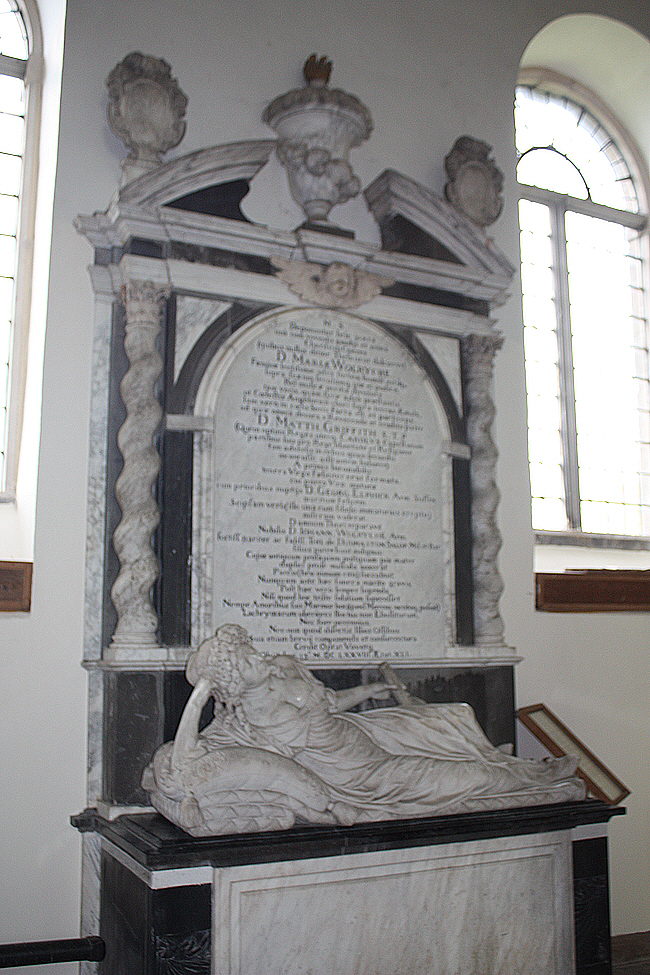 The monument in the north aisle to Mary Wolryche with a reclining female figure below an inscription panel.
---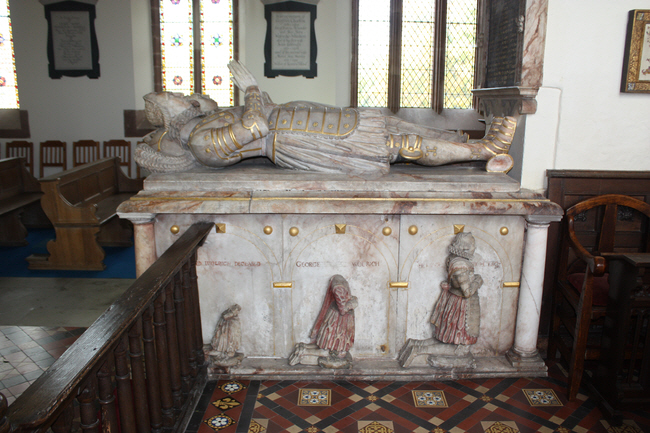 The monument to Francis Wolryche, who died in 1614 and his wife on the north side of the chancel. This has recumbent effigies in alabaster on a chest decorated with kneeling children.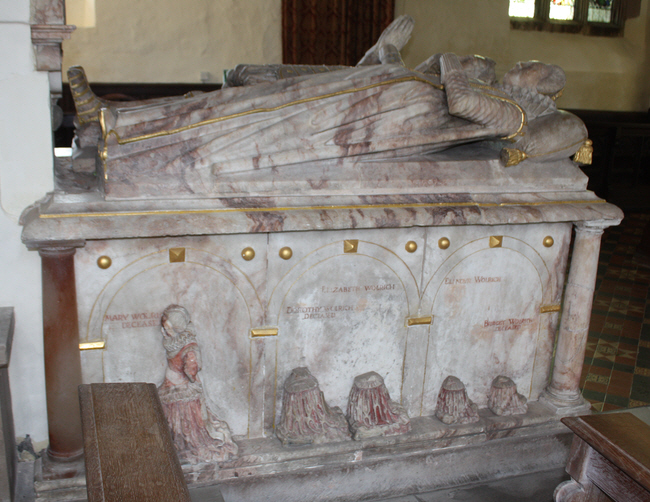 ---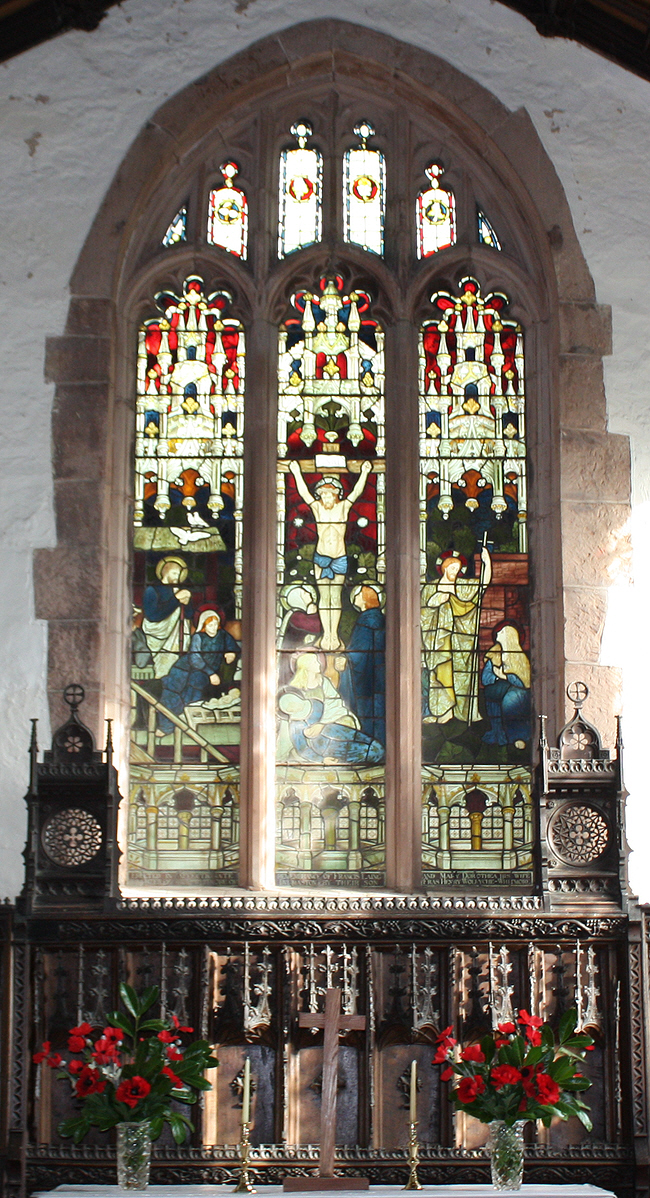 A superb stained glass window.
---
Martin Nicholson - Shropshire, United Kingdom.
This page was last updated on November 12th 2013.