Martin Nicholson's Cemetery Project
St Mary, Stow-cum-Quy, Cambridgeshire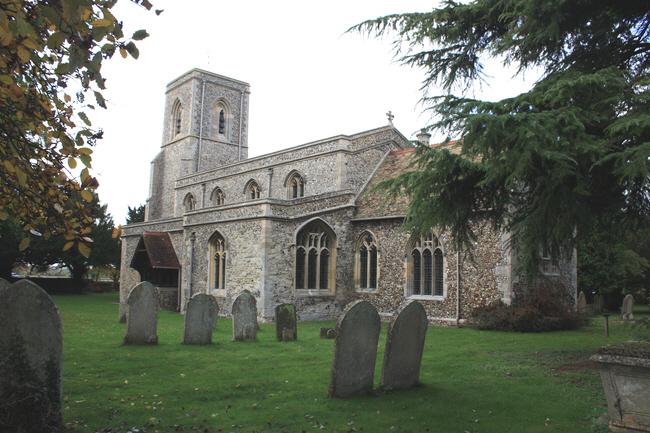 There is evidence of a 12th-century church in the survival of part of a round-headed window in the south wall of the nave but the size of the church to which it belonged is unknown. This window indicates an aisleless nave of the 12th century. In the first half of the 13th century an arch was made in the east end of the south wall of the nave, probably opening into a transeptal chapel. The church was considerably transformed in the first half of the 14th century and the west tower was built late in the 14th century. In 1879 the church was restored by William White of London.
---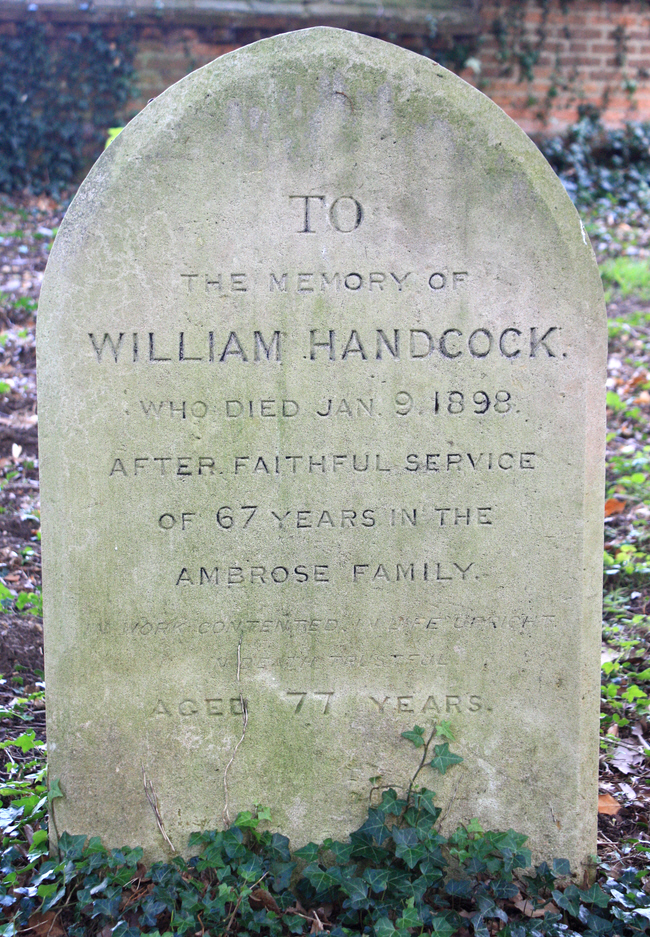 William Handcock served the Ambrose family for 67 years.
---
Claire Christine Nicholson and Martin Piers Nicholson - Ticklerton (Shropshire) and Daventry (Northhamptonshire), United Kingdom.
This page was last updated on October 22nd 2015.