Martin Nicholson's Cemetery Project
St Stephen, Old Radnor, Powys, Wales
The parish church of Old Radnor is dedicated to St Stephen to whom there is no other authentic Welsh dedication. It was a popular Norman dedication, however, and it is likely that when the Normans came to Old Radnor they found a church already in existence here, dedicated to the Welsh saint Ystyffan, whom they mistakenly understood to be St Stephen, the first Christian martyr.
---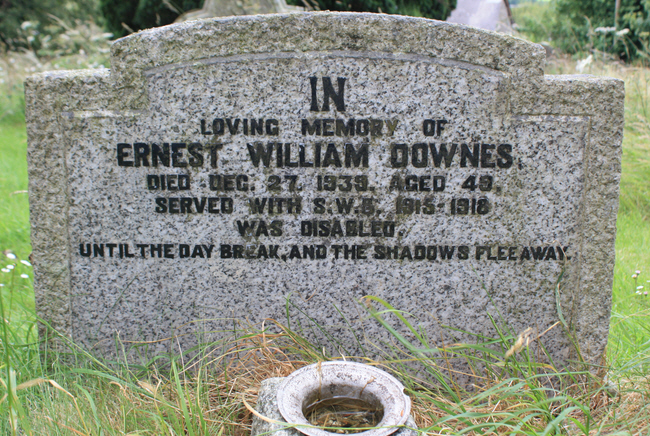 This is the first specific reference I can remember that mentions a person being disabled by their wartime service.
---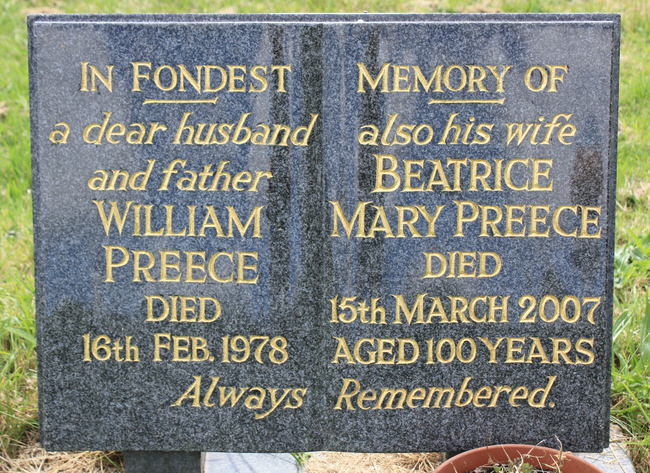 Aged 100.
---

"In Childbed's agonizeing (sic) pains she yielded up her soul ...."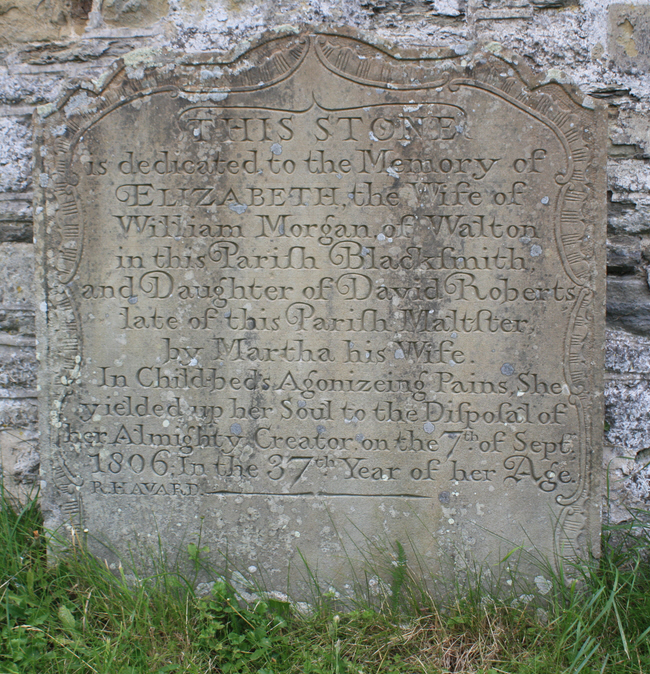 ---
Martin Nicholson - Shropshire, United Kingdom.
This page was last updated on July 9th 2014.