Martin Nicholson's Cemetery Project
St Gomonda, Roche, Cornwall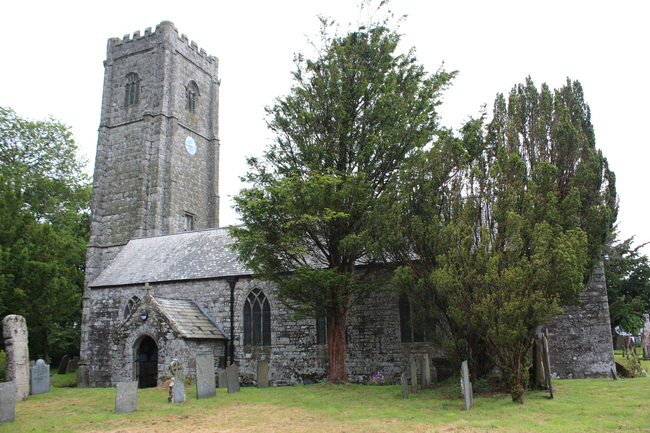 This important china clay area church is Grade 2* listed, and is dedicated to St Gomonda or Gonand. The cult of St Gonand (male in medieval sources) appears to be unique to Roche, but further information is elusive. It poured with rain just as we arrived so we took refuge in the car for a short time.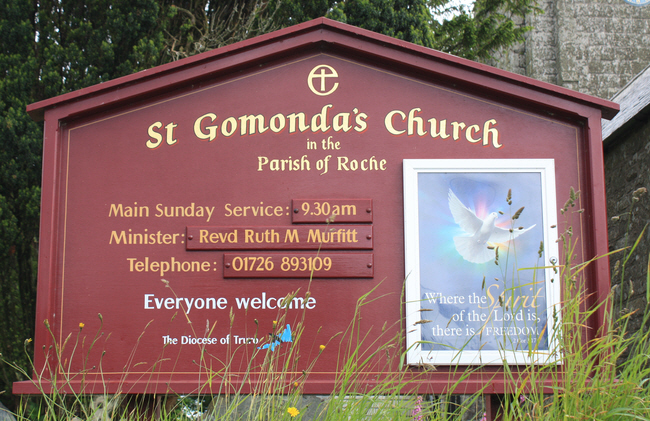 ---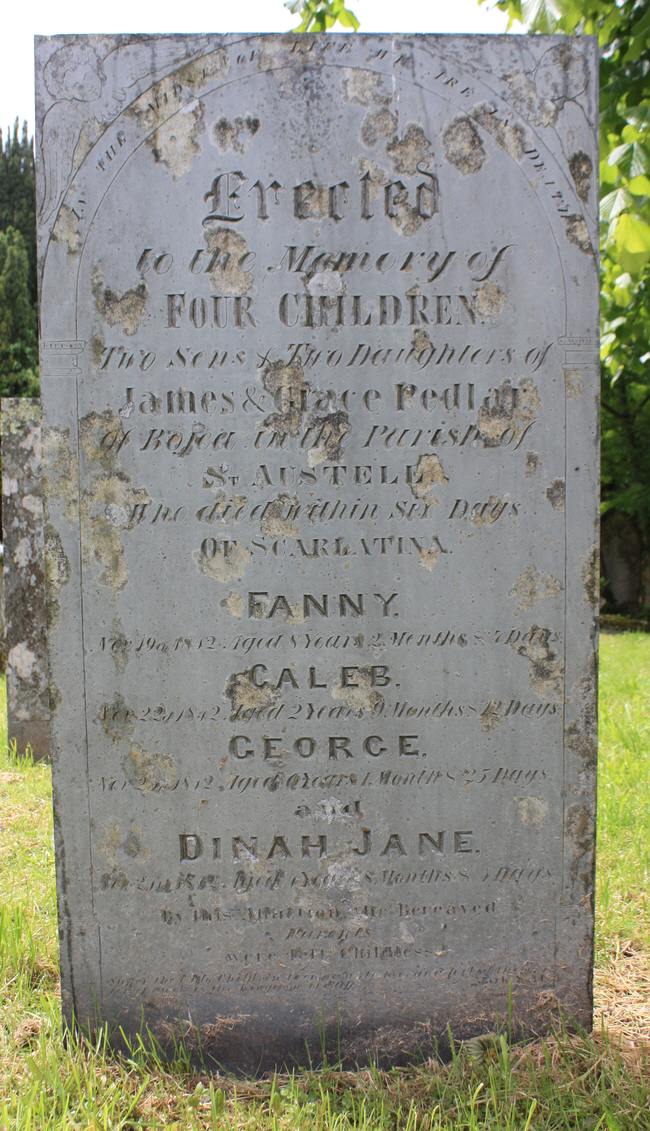 Four children died of Scarlatina in 6 days. Unusually their ages are given to the nearest day.
---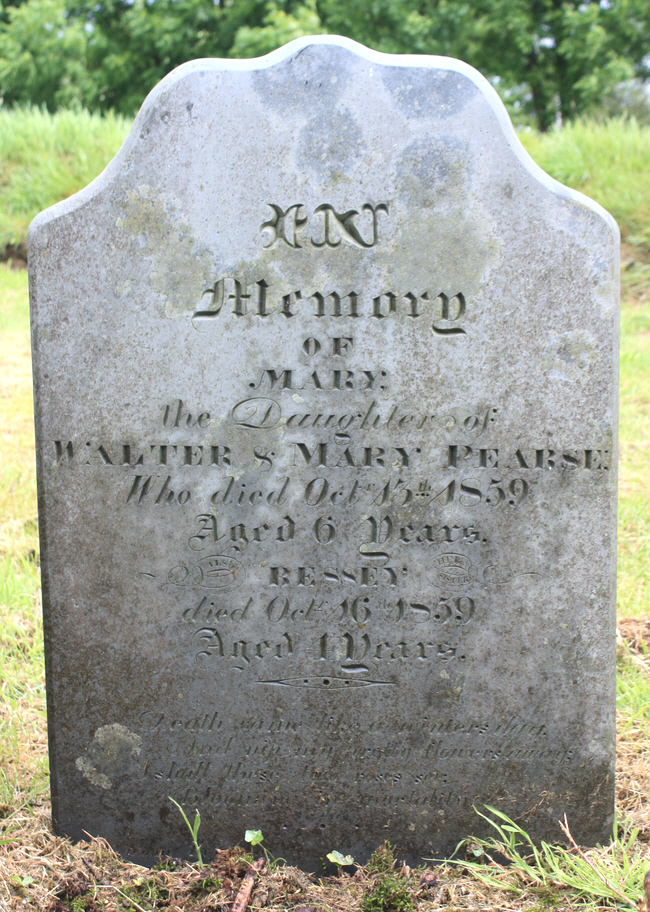 Mary (6) and Bessey (4) died within 3 days.
---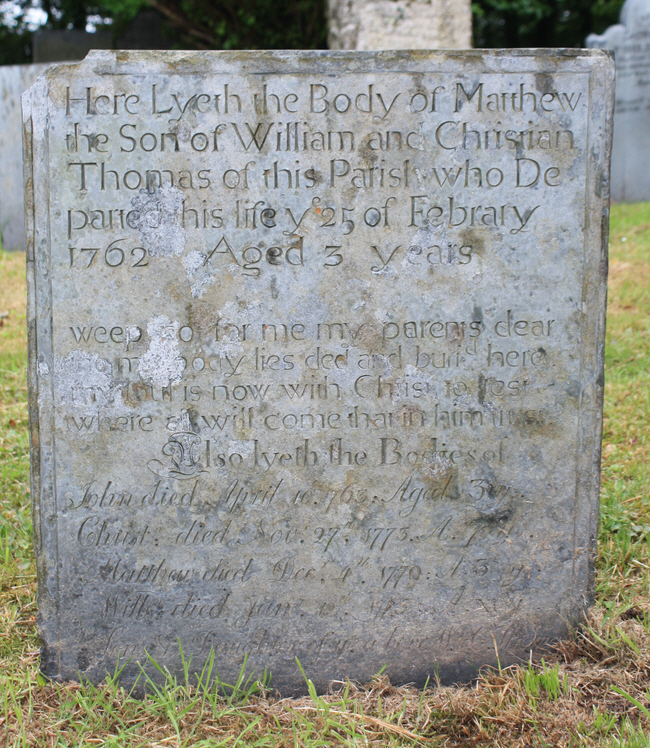 Claire and I love slate memorials - this one is over 250 years old and it is still perfectly legible.
---
Martin Nicholson - Shropshire, United Kingdom.
This page was last updated on June 10th 2014.