Martin Nicholson's Cemetery Project
St Michael, Rochford, Worcestershire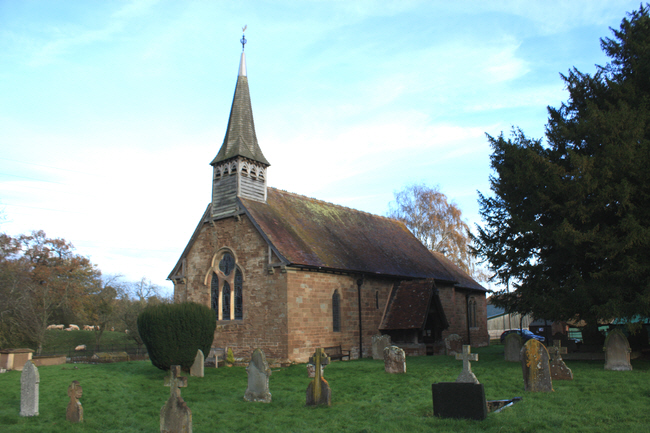 A delightful "farmyard" church situated on the banks of the River Teme, three miles east of Tenbury Wells. Originally dating back to the 12th century it retains Norman features such as the chancel arch, two nave windows and the north door.
---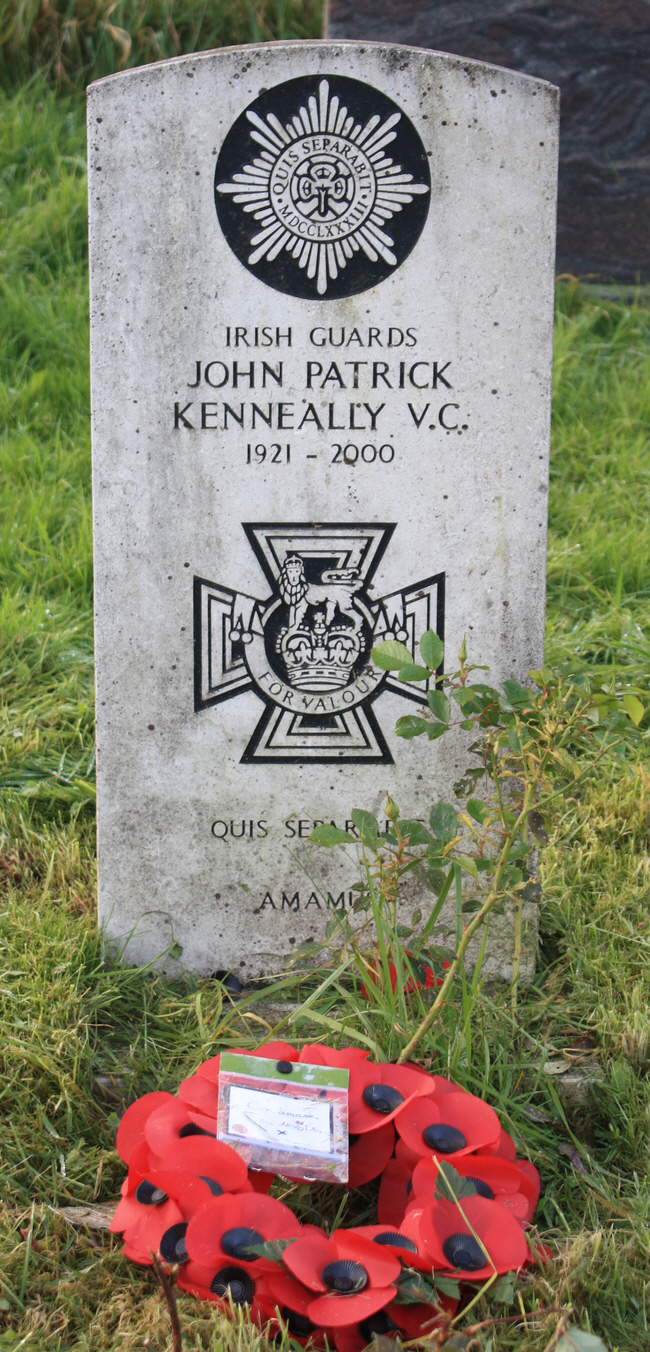 John Patrick Kenneally (né Leslie Jackson) VC (15 March 1921 – 27 September 2000) was an English recipient of the Victoria Cross. On 28 April 1943 at Djebel Bou Azoukaz, Tunisia, Lance-Corporal Kenneally charged alone down the bare forward slope straight into the main body of the enemy about to make an attack, firing his Bren gun from the hip; the enemy were so surprised that they broke up in disorder. The lance-corporal repeated his exploit on 30 April when, accompanied by a sergeant, he charged the enemy forming up for assault, inflicting many casualties. Even when wounded he refused to give up, but hopped from one fire position to another, carrying his gun in one hand and supporting himself on a comrade with the other.
---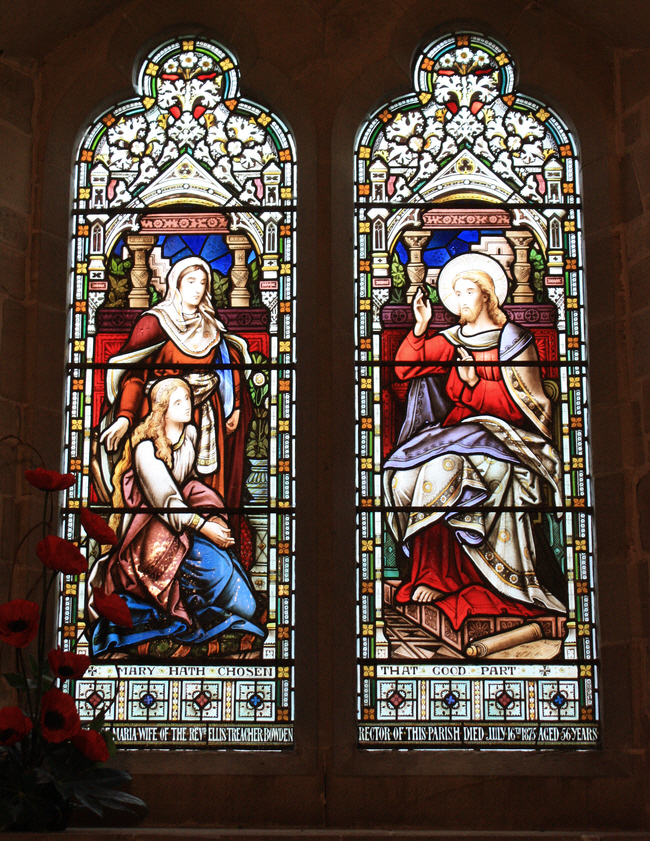 The east window by Morris & Co dates from the 1860s and is a wonderful example of their early work.
---
Martin Nicholson - Daventry, United Kingdom.
This page was last updated on November 23rd 2013.