Martin Nicholson's Cemetery Project
St Kenelm, Romsley, Worcestershire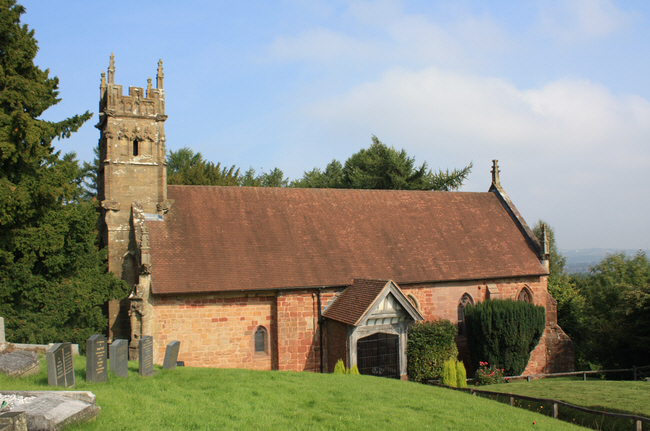 Saint Kenelm (or Cynehelm) was an Anglo-Saxon saint, venerated throughout medieval England, and mentioned in the Canterbury Tales. The small church of St Kenelm, dating from the 12th century in a village called Kenelstowe, now stands with a handful of houses within the larger village of Romsley in the Clent Hills. For many years, villagers celebrated St Kenelm's Day (July 17) with a village fair and the ancient custom of "crabbing the parson" - bombarding the unfortunate cleric with a volley of crab apples.
---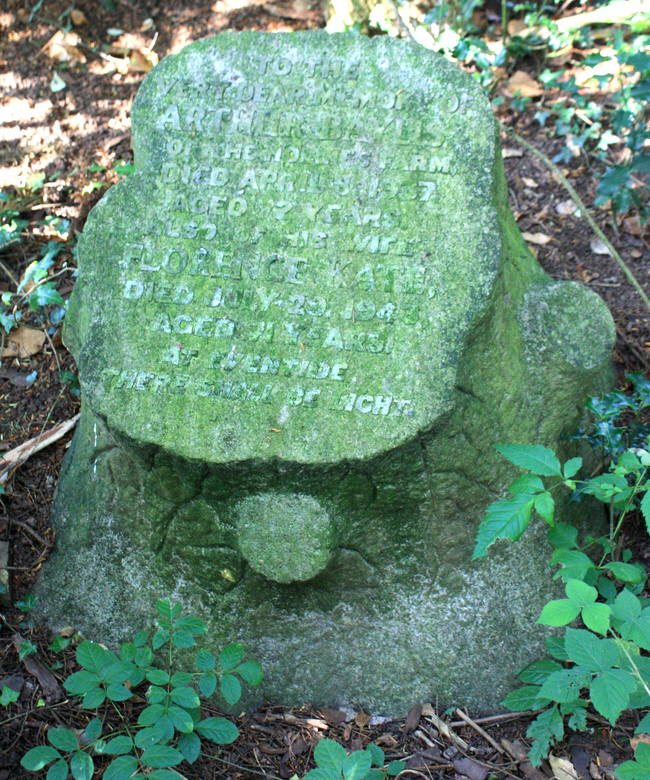 Although at first glance this gravestone looks like a log it is in fact carved or moulded stone.
---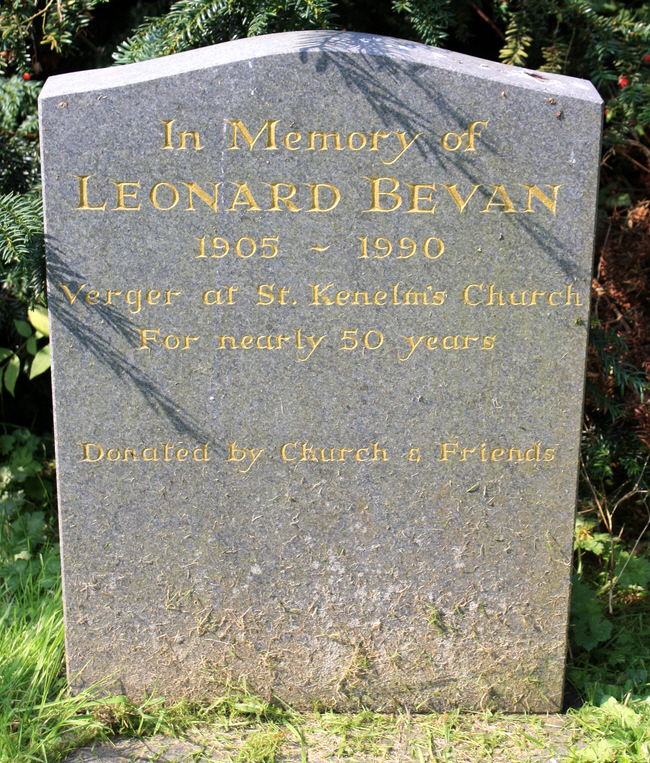 Leonard was a Verger in the church for nearly 50 years.
---
George Wright was a RAF Pilot who went "missing in action" in 1944.
---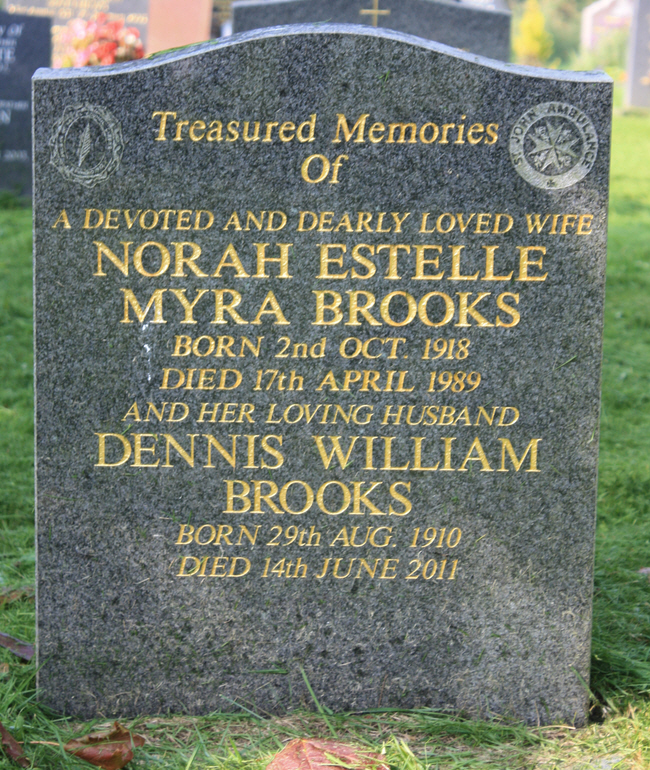 Aged 100.
---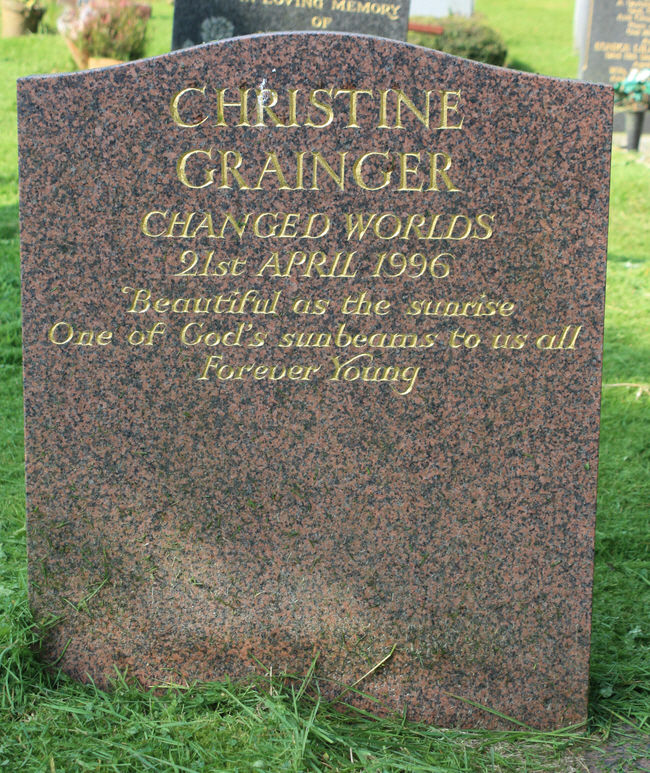 "One of God's sunbeams to us all".
---
Claire Christine Nicholson and Martin Piers Nicholson - Ticklerton (Shropshire) and Daventry (Northhamptonshire), United Kingdom.
This page was last updated on September 11th 2015.