Martin Nicholson's Cemetery Project
St Mary, Ross on Wye, Herefordshire
The church was originally founded by Robert de Betun, Bishop of Hereford, in the 13th century. The church, in its current form, was dedicated in 1316. There is evidence that suggests that there was a Saxon and Norman church there before the current one was built. The spire towers 205 feet into the air and dates back to the 14th century but was rebuilt in 1721 and repaired in 1852, 1911 and 1952.
---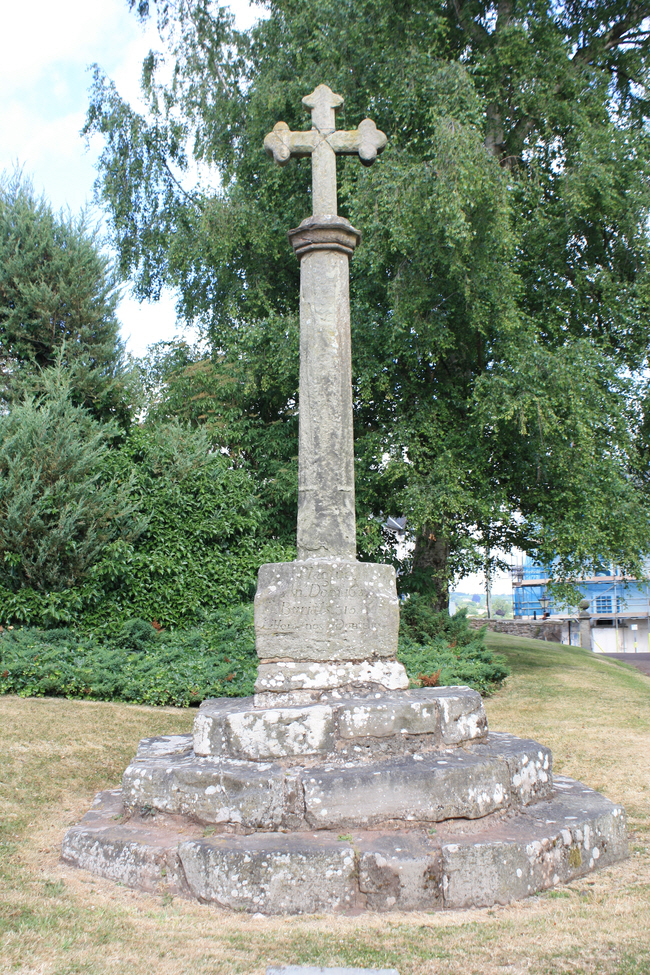 In the churchyard is the Plague Cross that was erected to mark the graves where 315 townsfolk were buried by night and without coffins during a savage outbreak of the plague in 1637.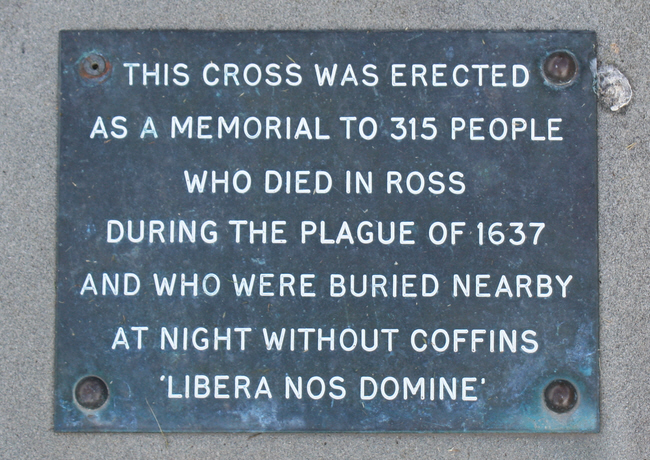 ---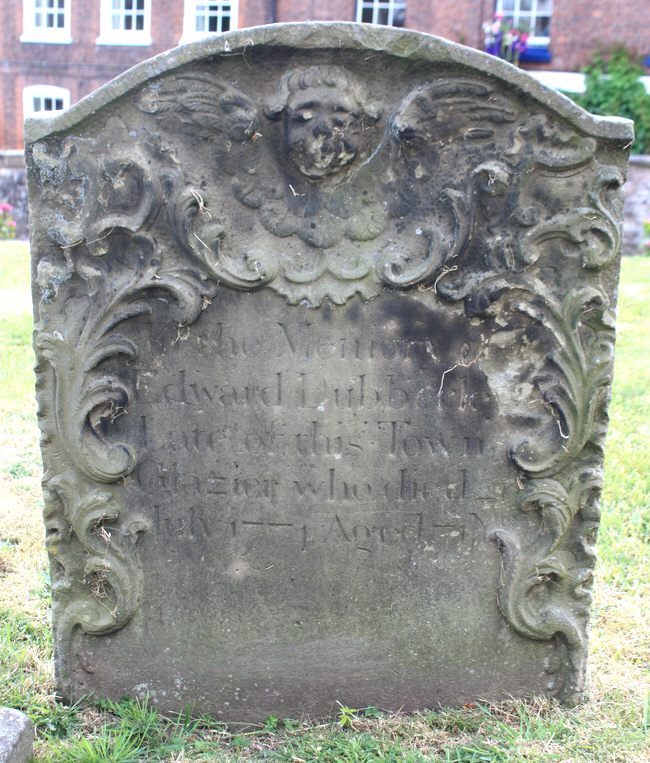 Edward was a Glazier.
---

Was this a mis-spelling of the name Ester or does it refer to when the person was born?
---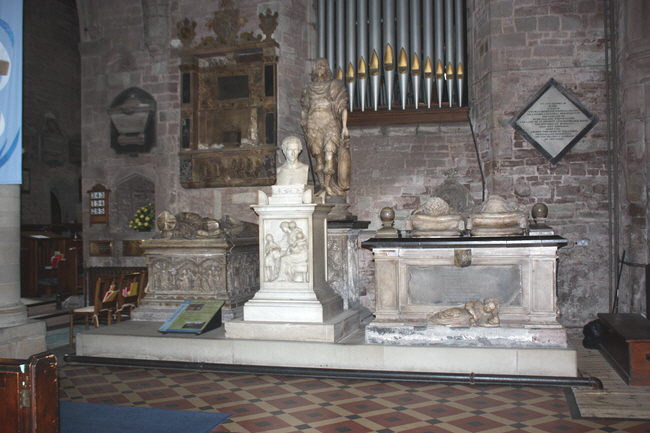 In the Church are the Rudhall Family Monuments which depict members of several generations of the family who were lords of the Rudhall Manor. This corner of the Church was where the family had their own chapel. The monuments are made of Nottingham alabaster and depict a number of the members of the Rudhall family.
---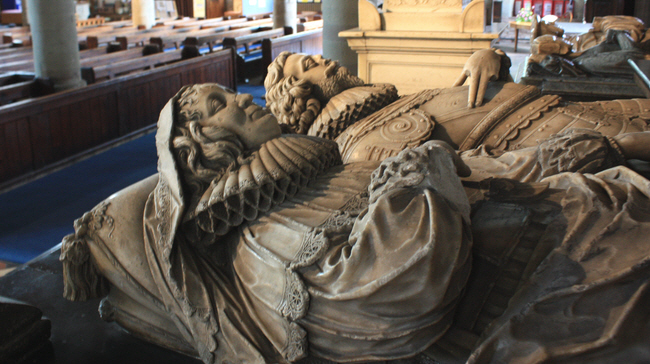 John Rudhall (died 1636) and his wife Mary.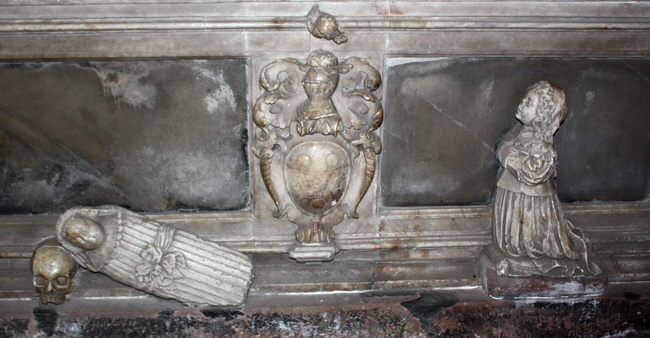 ---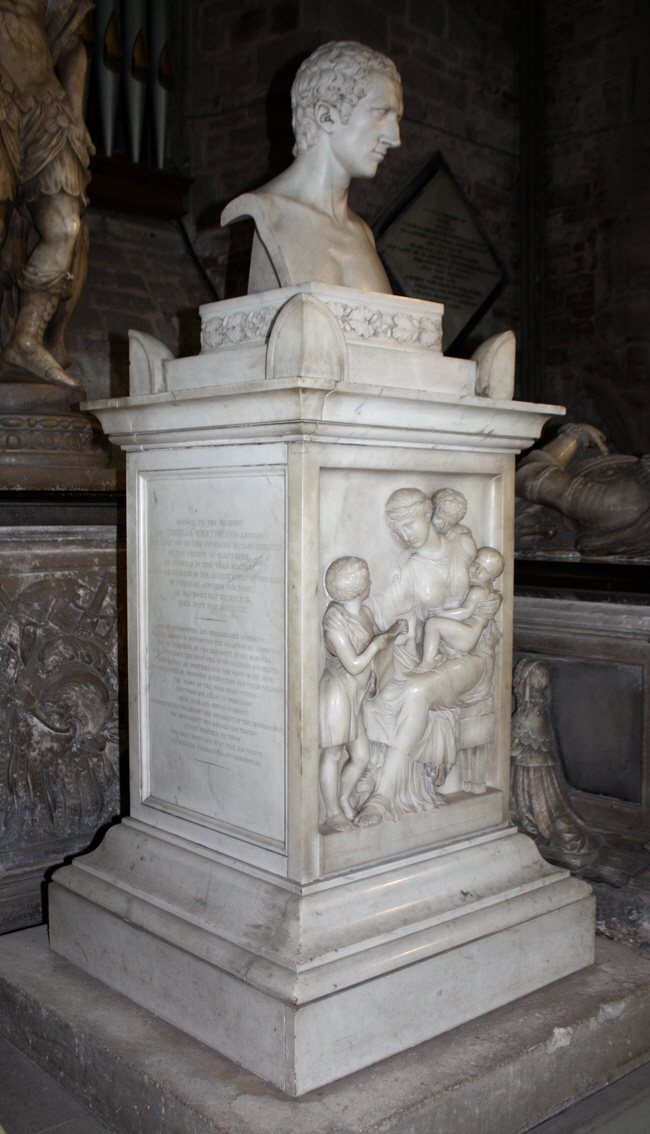 The bust is of Thomas Westfaling (died 1814) who married into the Rudhall family.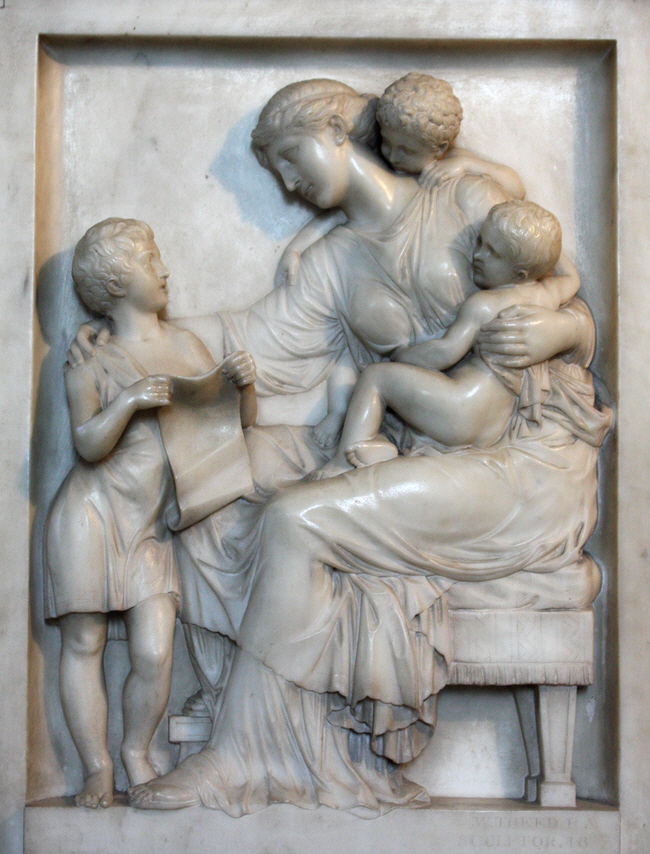 ---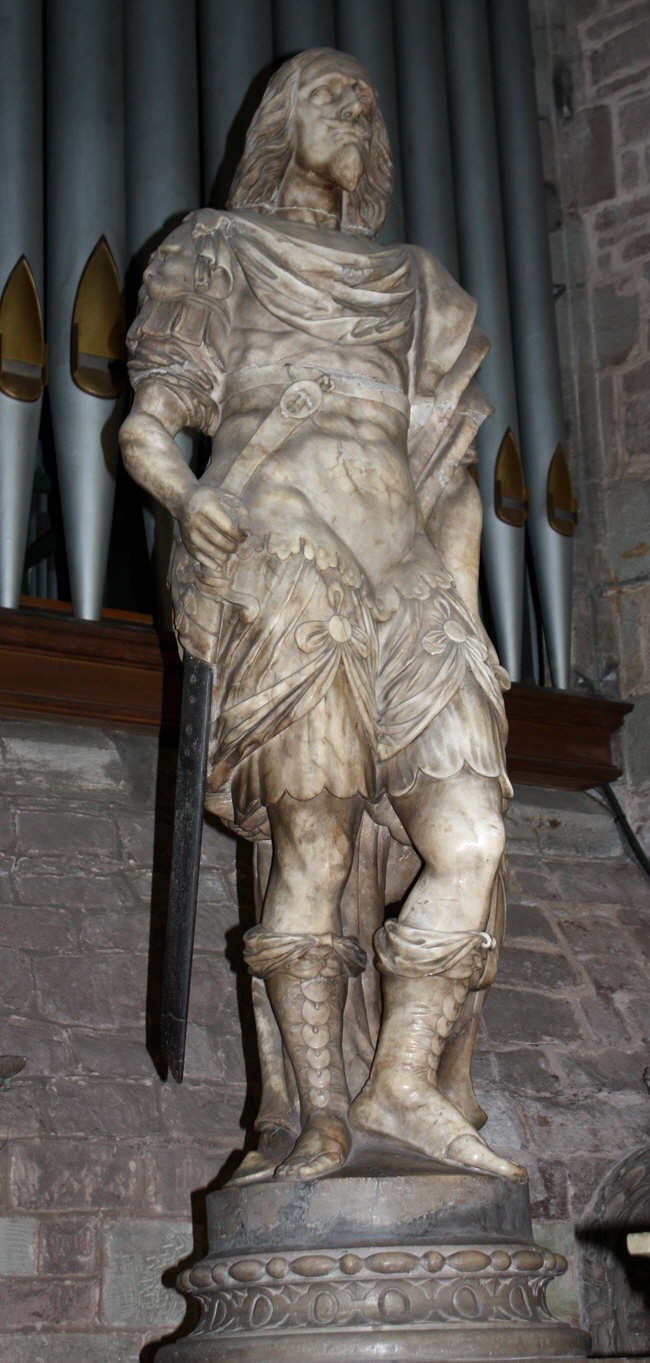 The upright statue is Colonel William Rudhall who died in 1691 and is shown wearing the armour of a Roman soldier and he bears a striking resemblance to King Charles the Martyr.
---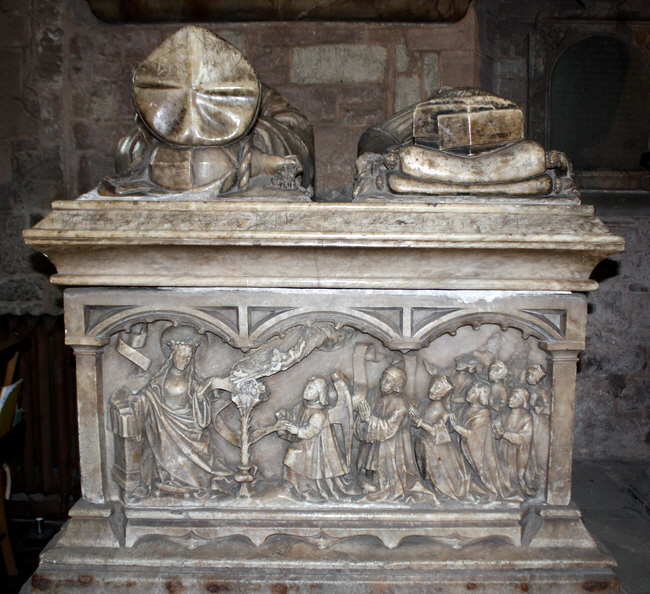 The tomb of William (died 1530) and Anne Rudhall.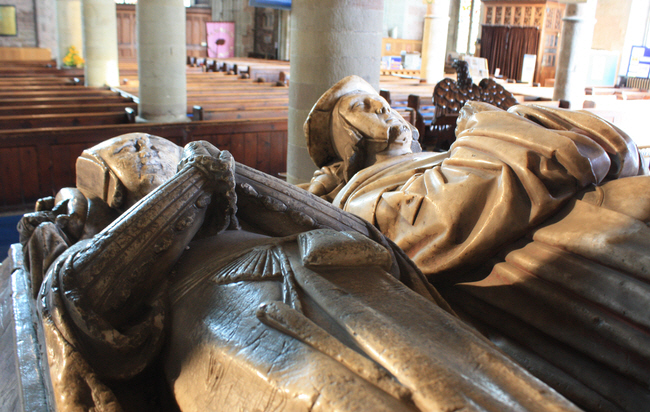 ---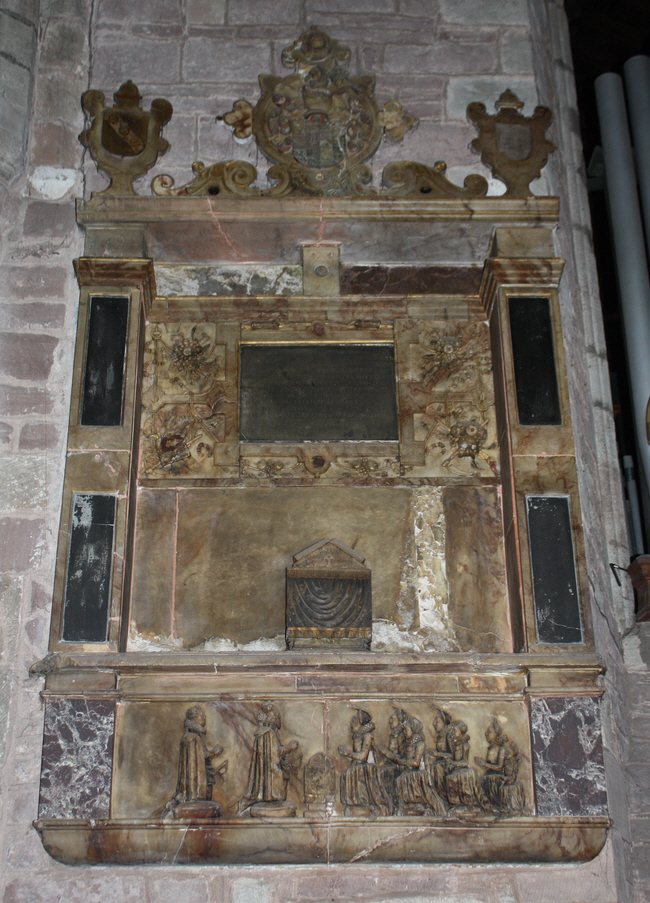 A black marble and alabaster monument to William Rudhall (died 1609) and his wife Margaret.
---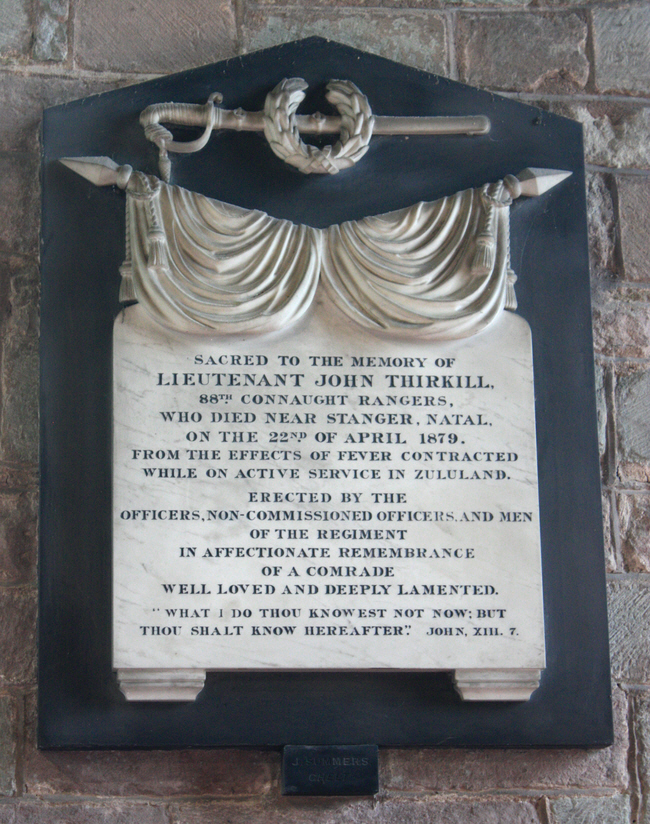 John Thirkill died "from the effects of fever contracted while on active service in Zululand."
---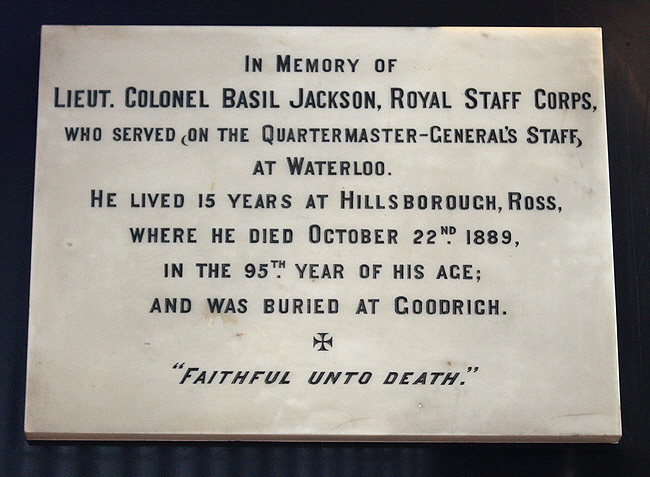 Basil Jackson served at the Battle of Waterloo.
---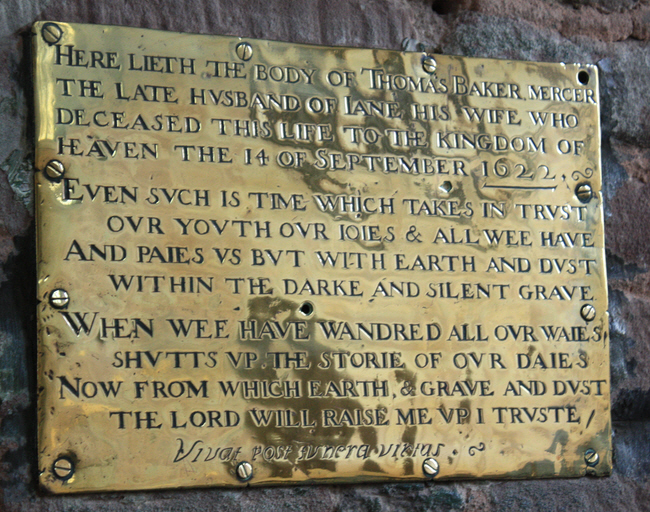 This brass plaque dates back to 1622. Despite that it is still possible to read and make sense of the contents. A Mercer is somebody who deals in textiles.
---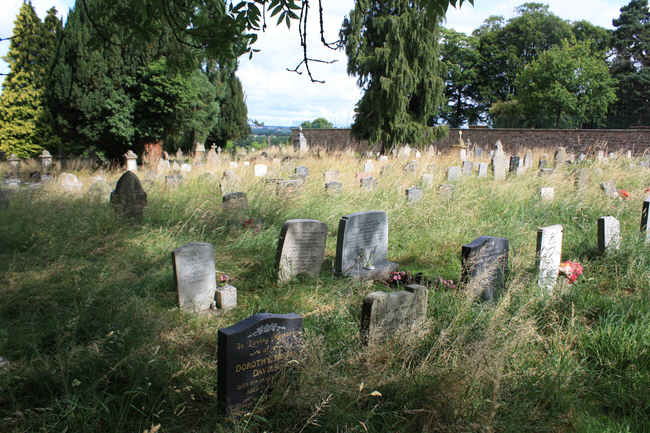 Much of the cemetery behind the church was rather challenging to survey!
---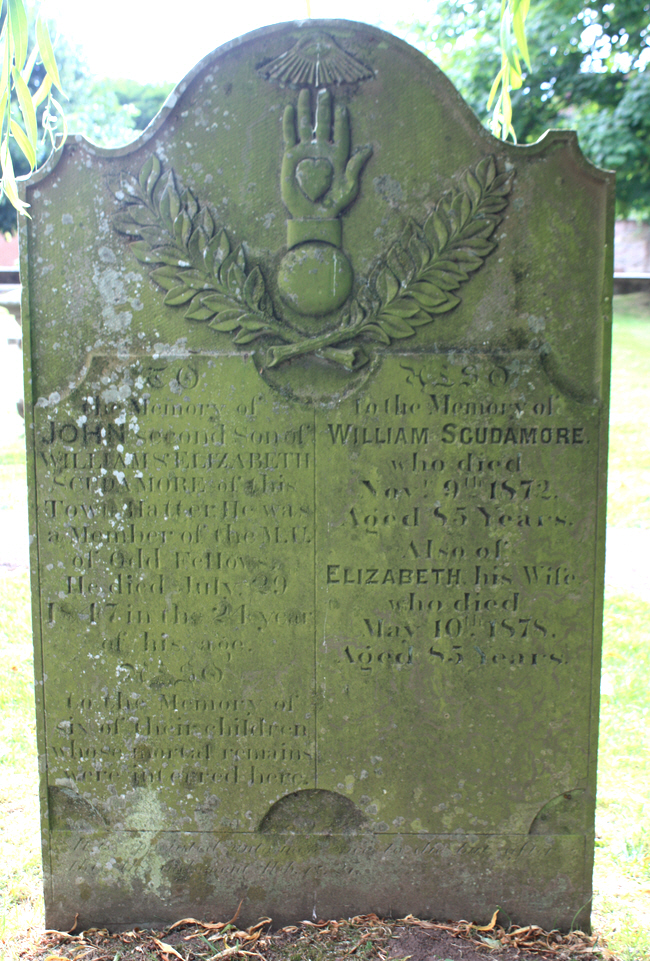 John Scudamore was a Hatter.
---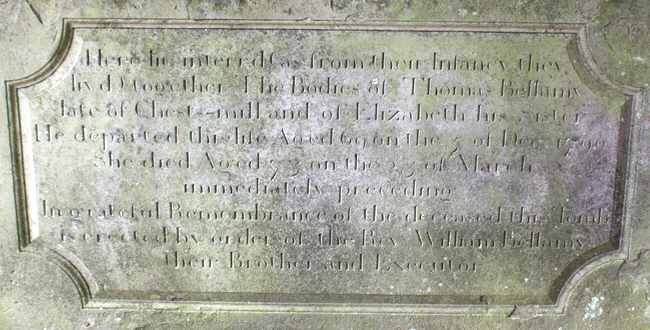 " ... from their infancy they lived together ..".
---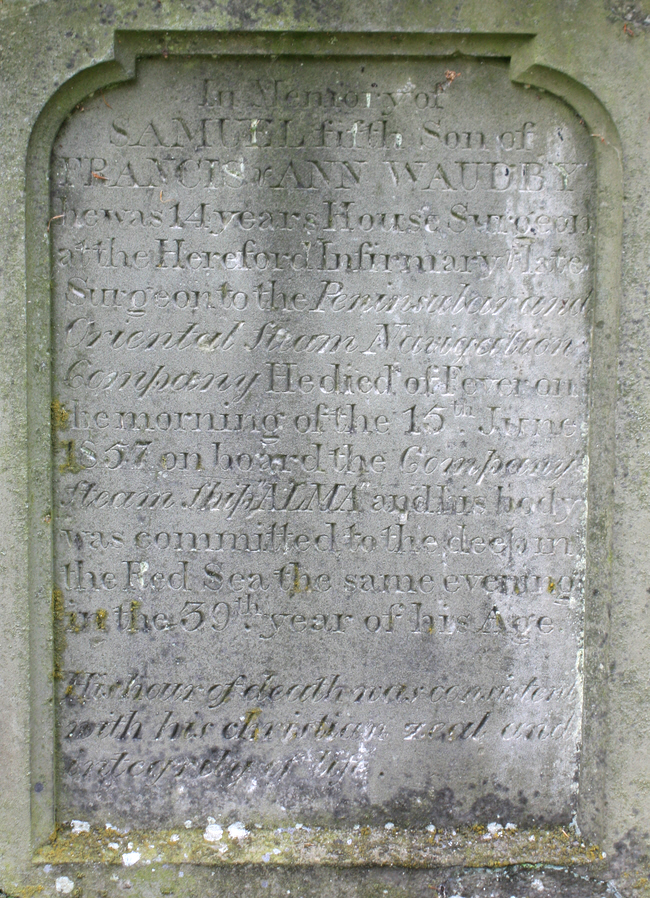 " .. and his body was committed to the deep in the Red Sea the same evening ..".
---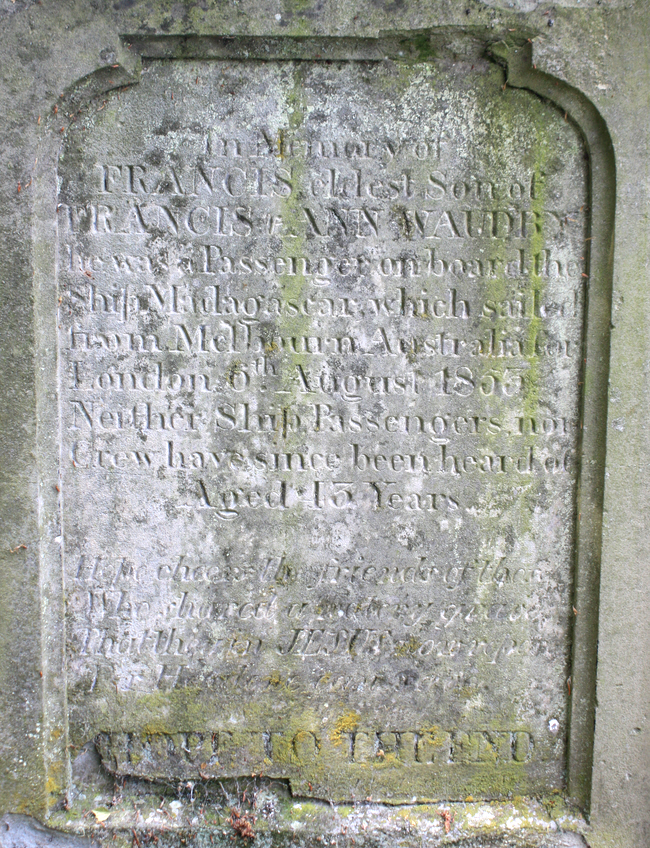 Neither Ship, Passengers, nor Crew have since been heard of."
---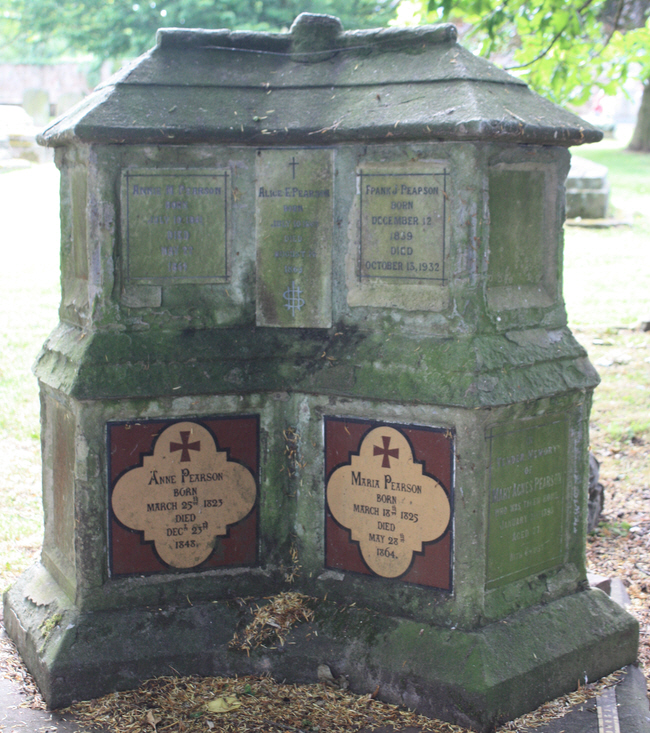 This is an unusual design and quite unlike anything else in the cemetery.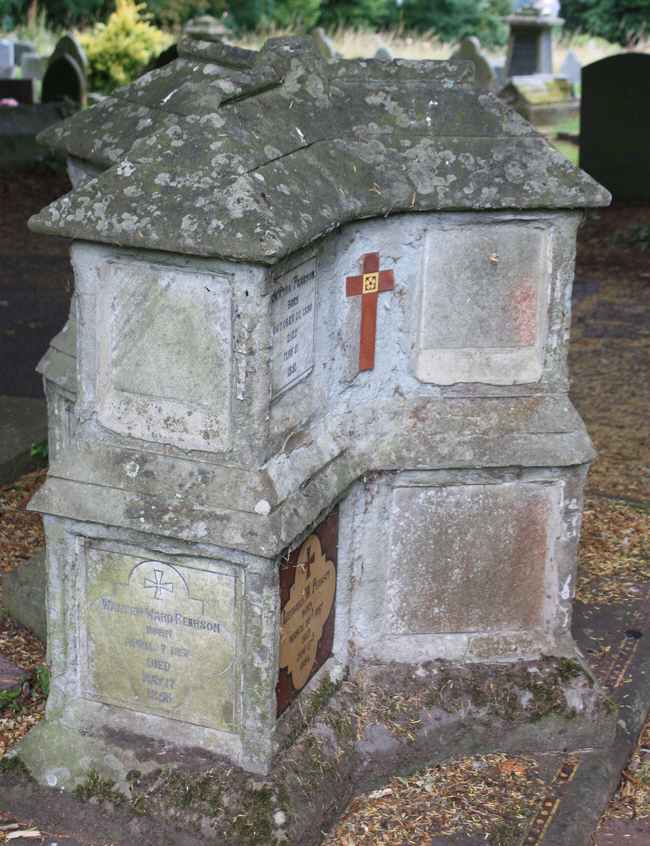 ---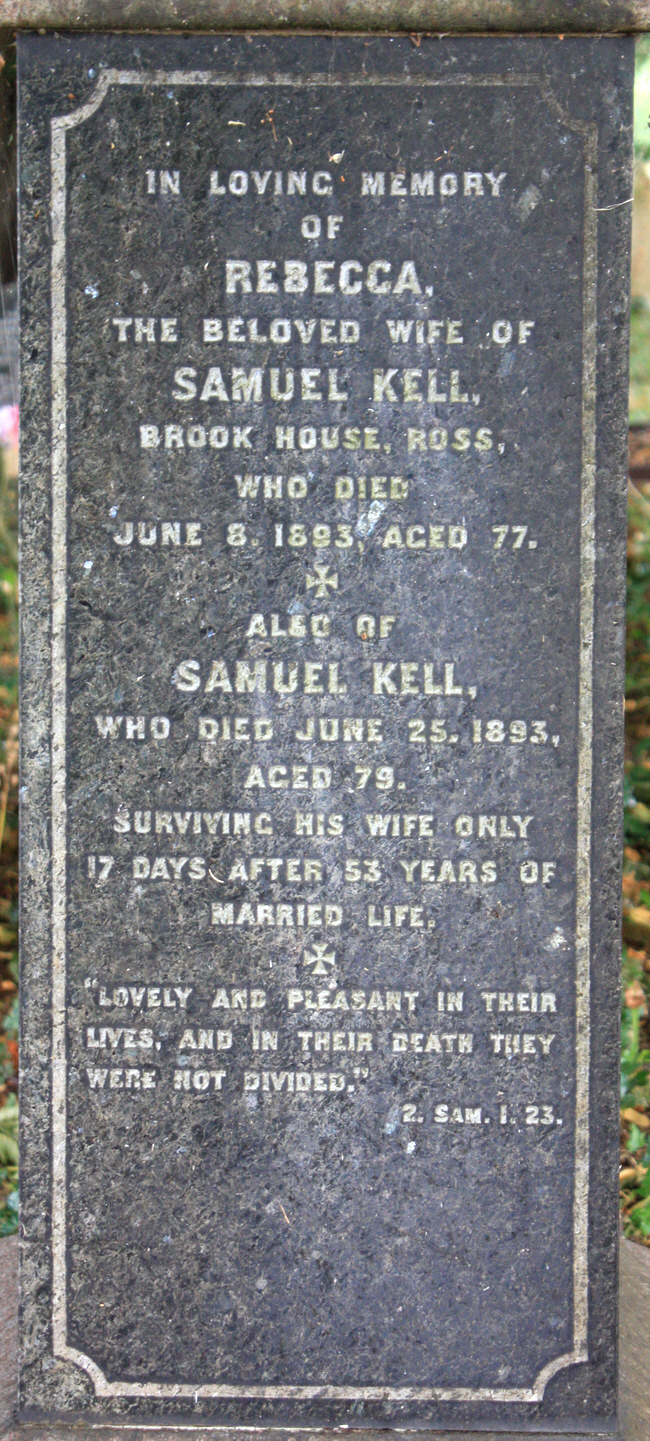 Samuel Kell only outlived his wife by 17 days after 53 years of married life.
---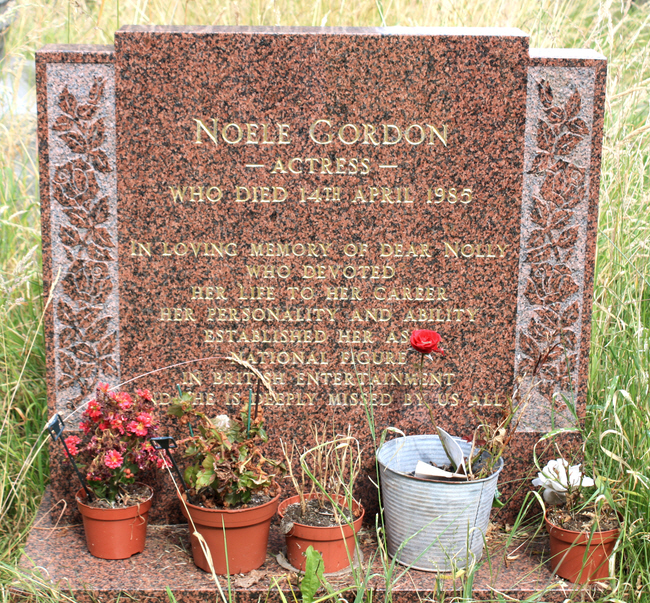 Noele Gordon was a famous actress that Claire and I watched many times in the programme "Crossroads".
---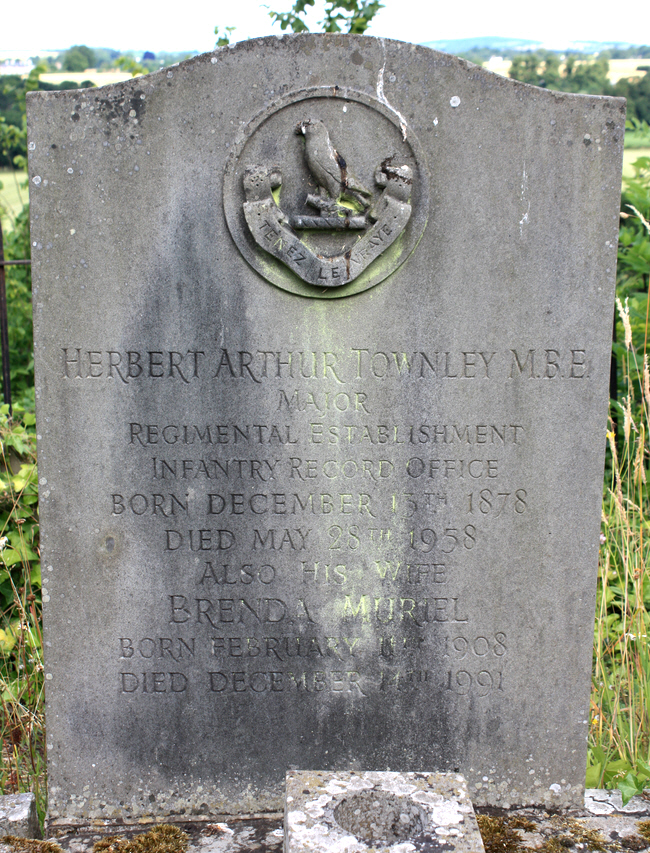 Herbert Townley was in charge of the Infantry Record Office.
---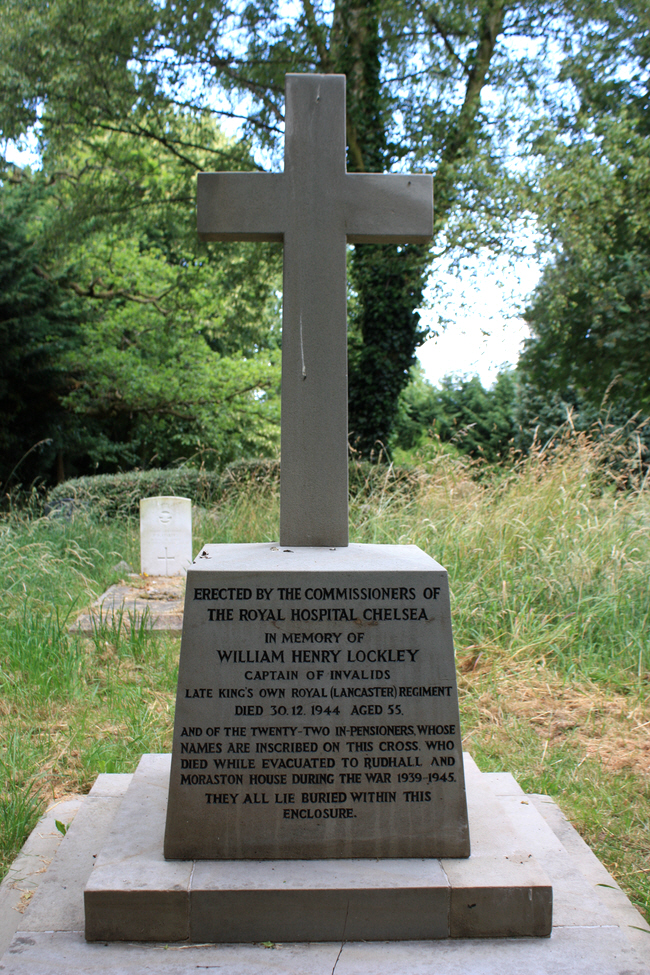 William Henry Lockley was Captain of Invalids at the Royal Hospital, Chelsea.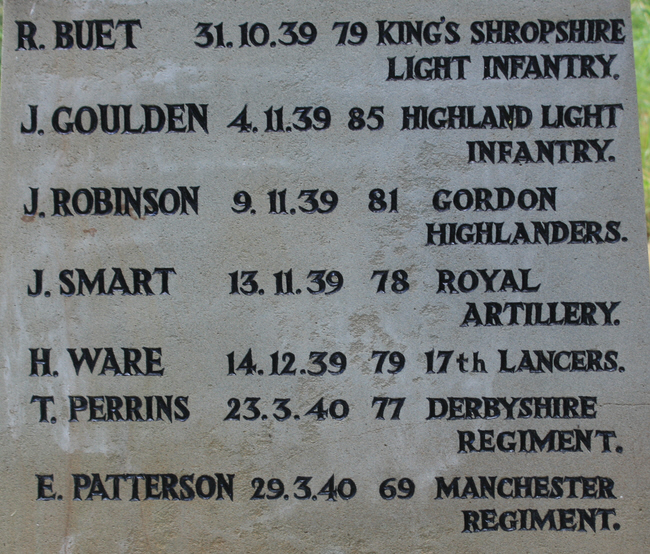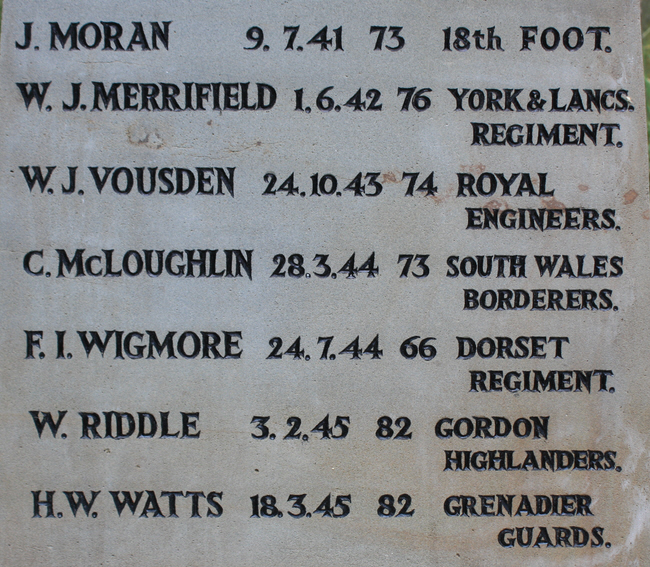 ---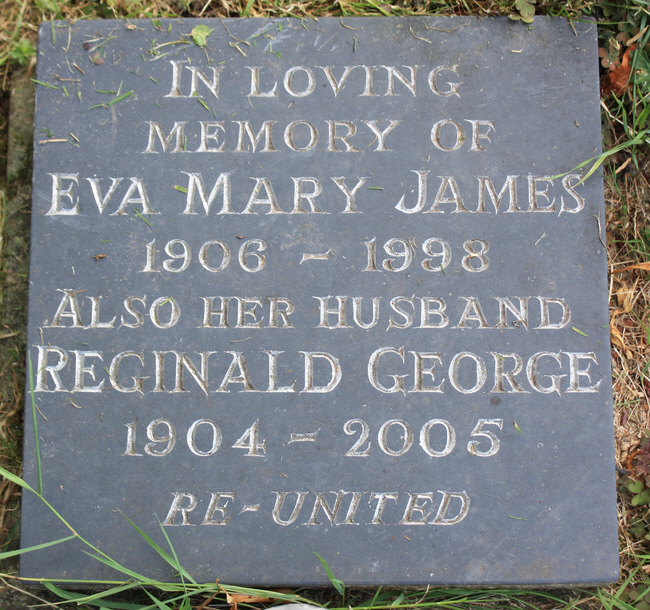 Aged 100.
---
Claire Christine Nicholson and Martin Piers Nicholson - Ticklerton (Shropshire) and Daventry (Northhamptonshire), United Kingdom.
This page was last updated on July 11th 2015.