Martin Nicholson's Cemetery Project
Rug Chapel, Corwen, Denbighshire
Rug is a rare example of a little altered private 17th century chapel. It's founder, Colonel William Salusbury, collaborated with Bishop William Morgan, first translator of the Bible into Welsh. The famous architect Sir Edwin Lutyens wrote that the chapel influenced his work, including the Viceroy's House in New Delhi, built between1912 and 1930.
---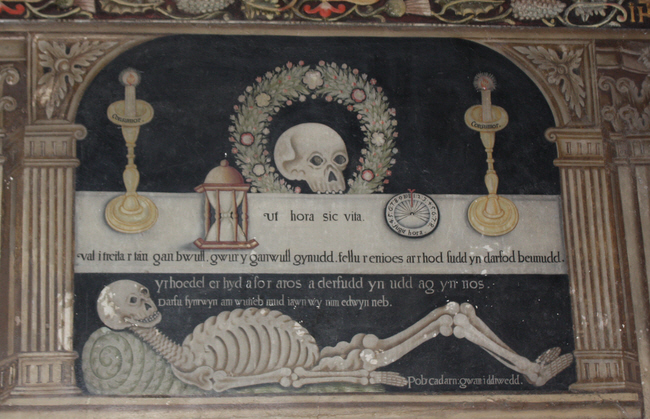 A ghoulish wall painting of a recumbent skeleton serves as a reminder of mortality.
---
Martin Nicholson - Shropshire, United Kingdom.
This page was last updated on August 17th 2014.