Martin Nicholson's Cemetery Project
St Alkmund, Shrewsbury, Shropshire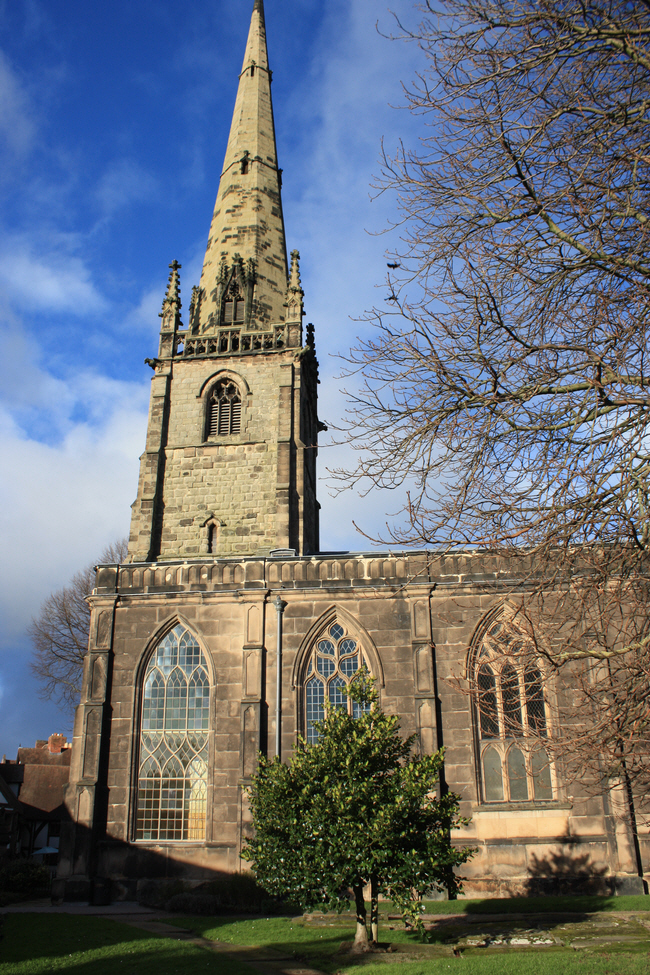 St Alkmund's is the only remaining open Anglican Church in the historic heart of Shrewsbury. Old St. Alkmund's was demolished in the early 1790s, a victim of the panic that gripped Shrewsbury following the collapse of old St. Chad's in 1788.
---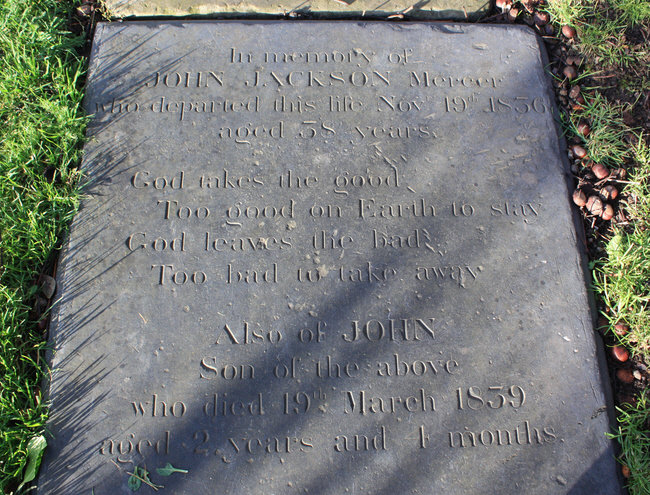 "God takes the good - Too good on Earth to stay - God leaves the bad - Too bad to take away."
---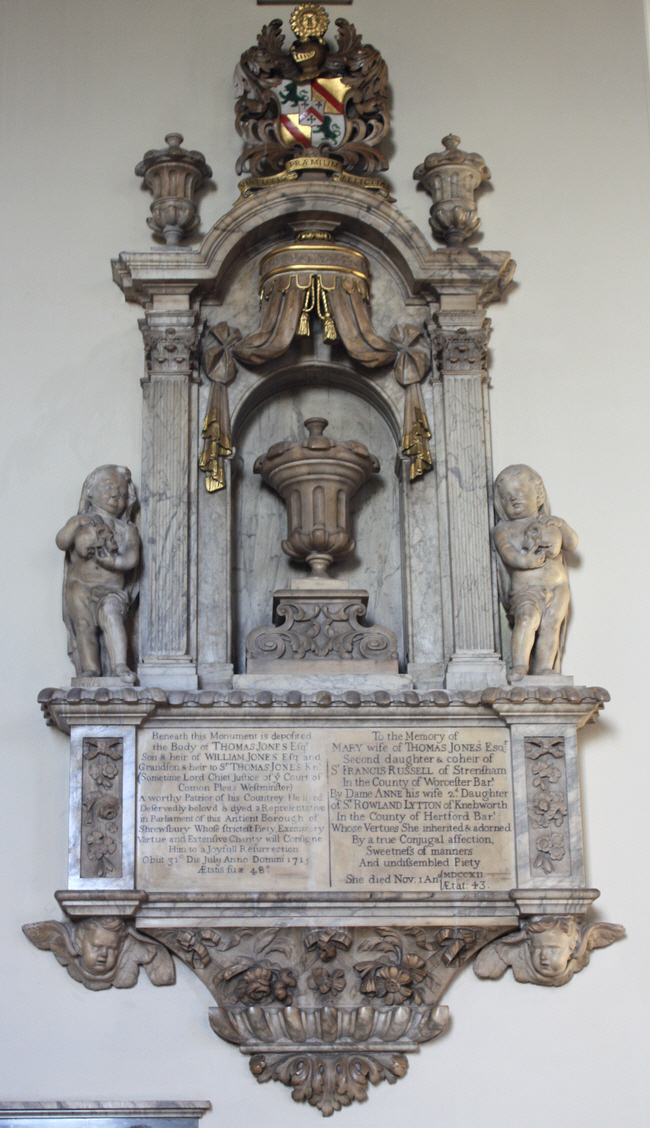 The elaborate memorial to Thomas Jones and his wife Mary. Thomas served as Member of Parliament for Shrewsbury.
---
Martin Nicholson - Daventry, United Kingdom.
This page was last updated on January 9th 2014