Martin Nicholson's Cemetery Project
St Chad and All Saints, Roman Catholic Church, Sedgley, West Midlands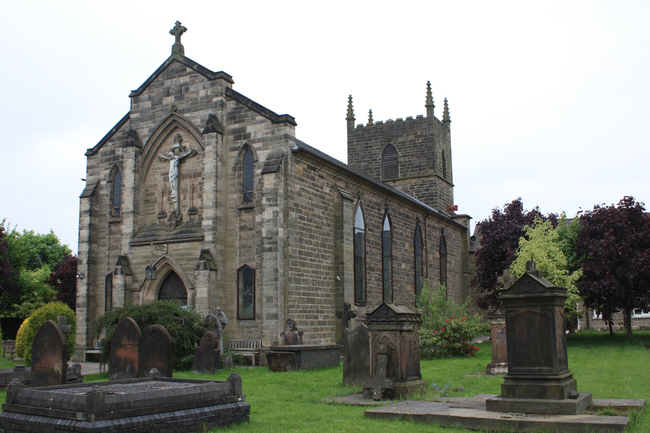 This was a particularly well maintained site despite being in a major conurbation.
---
Edward Matthews was one of 14 people killed in the railway collision near Dudley on August 23rd 1858.
---

Age 101.
---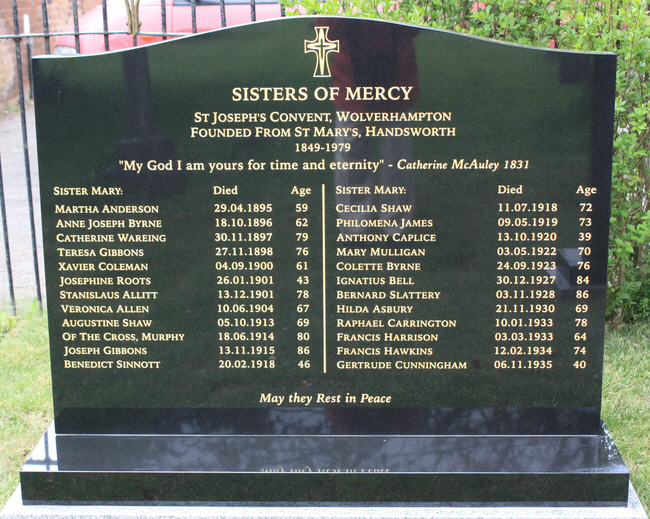 Three memorials to the Sisters of Mercy.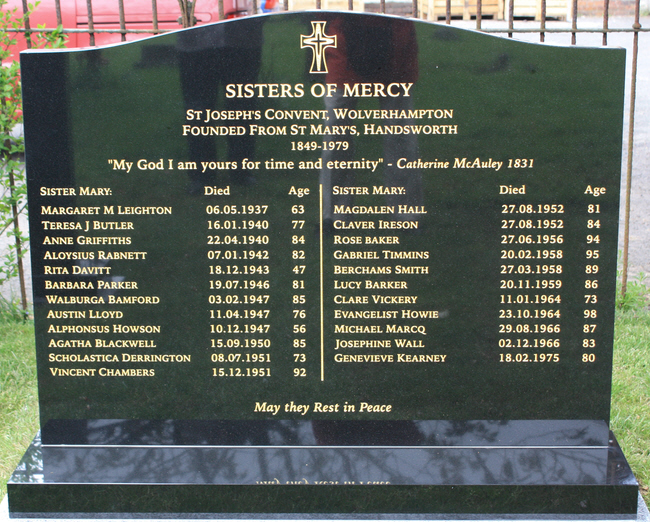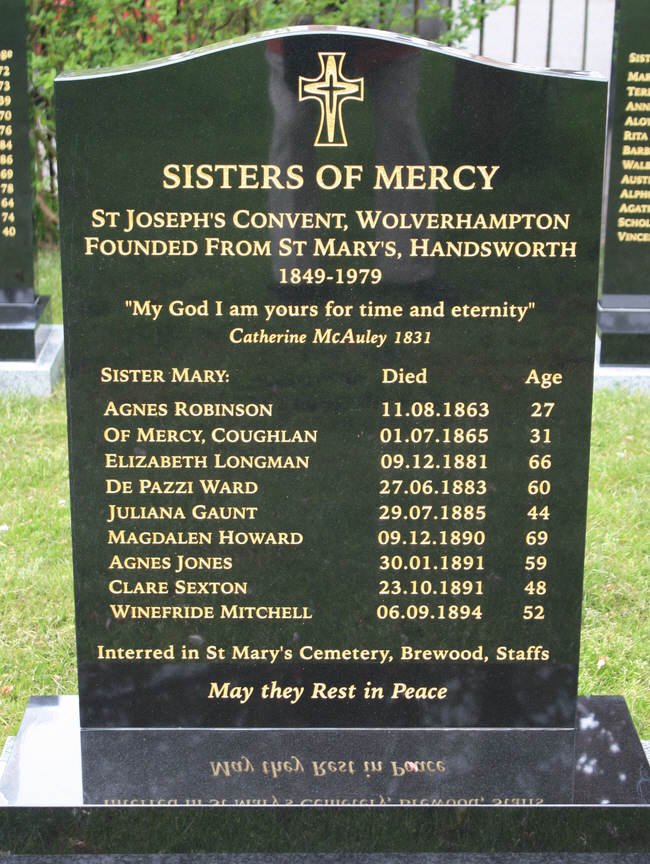 ---
Martin Nicholson - Shropshire, United Kingdom.
This page was last updated on June 5th 2013.