Martin Nicholson's Cemetery Project
St Tysilio, Sellack, Herefordshire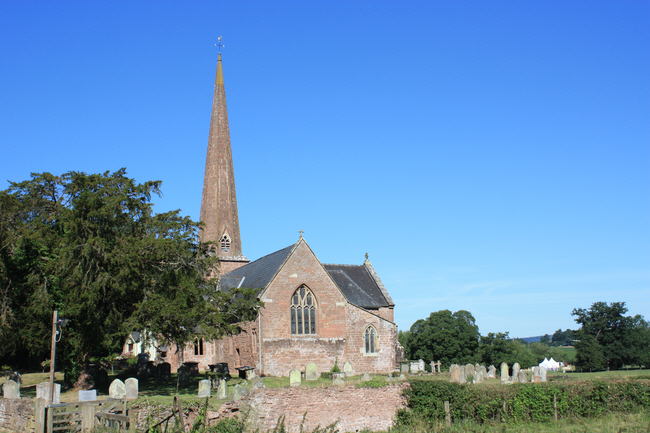 Although Sellack's first priest is recorded as John de Henle in 1291 the church had certainly been here well before that date. It would have grown from a small simple wooden building caring for a population of probably no more than a few dozen. By the 12th Century, wood had given way to a building in local sandstone. Early in the 13th Century a north chapel was added but 100 years later both aisle and chapel were rebuilt and the west tower and south porch were added. Apart from some minor alterations, three centuries later, no more major rebuilding was done until 1840. Then the parishioners, who have been described as somewhat overzealous knocked down most of the north aisle and built (badly) the north transept as seen today.
---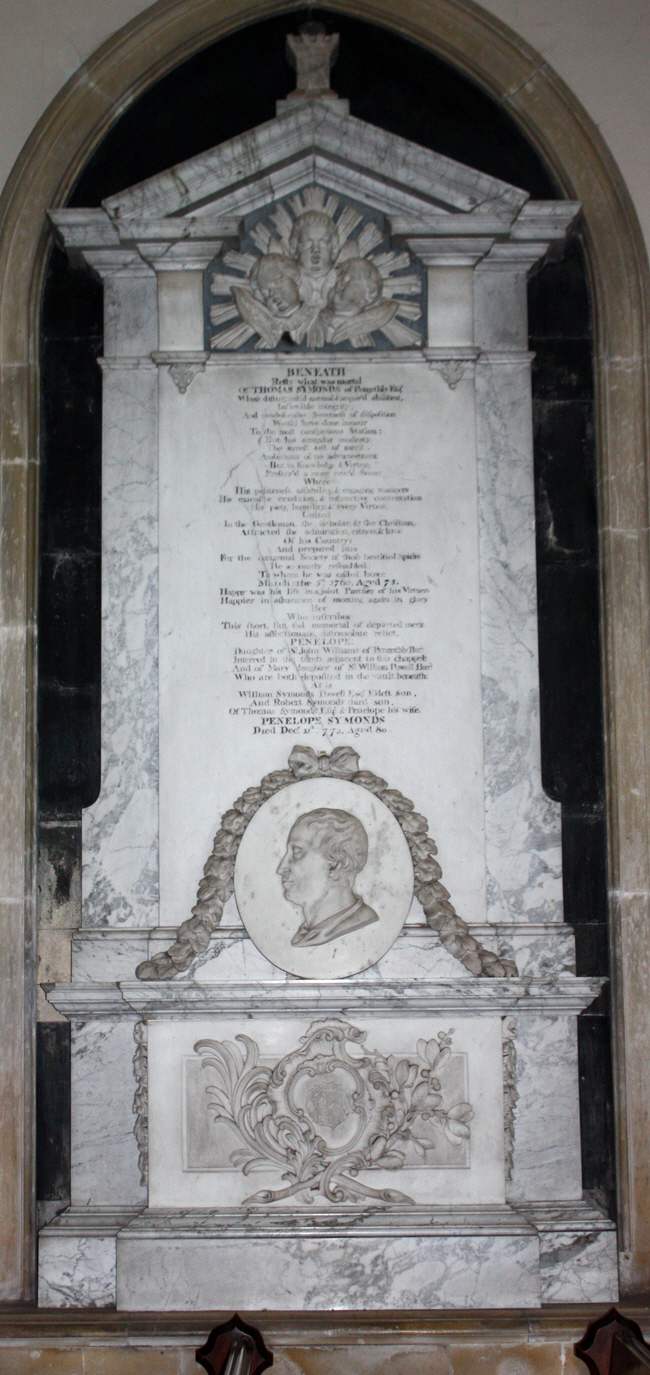 The impressive memorial to Thomas Symonds who died in 1760 aged 71.
---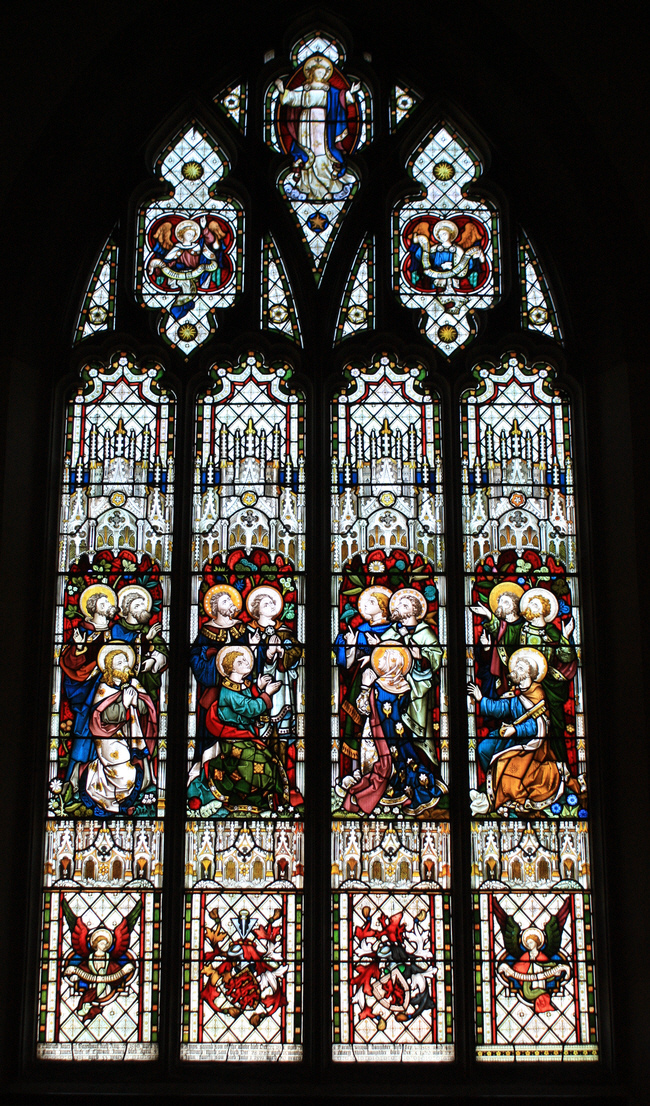 The east window is quite special, containing glass of the 15th, 16th and 17th centuries. It is thought that it was put together by Rowland (Richard?) Scudamore in 1630. The date and the initials can be seen in the window. The figures are those of St. Mary and the Child, The Magi, St. Joseph, St. Mary Magdalene and also a stable with an ox and ass. In the south corner is the figure of St. Catherine; of a later date than the rest. Part of the wheel connecting her with her martyrdom is to be seen. This window, with all its mixture of periods, was copied to form the east window in Foy Church.
---
Claire Christine Nicholson and Martin Piers Nicholson - Ticklerton (Shropshire) and Daventry (Northhamptonshire), United Kingdom.
This page was last updated on July 31st 2015.