Martin Nicholson's Cemetery Project
Sennen Cemetery, Cornwall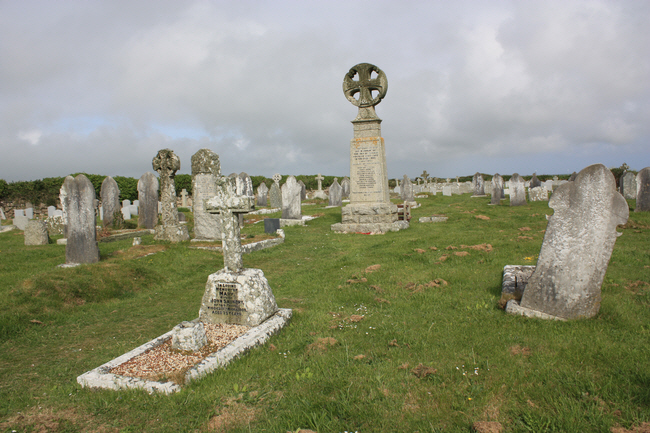 The cemetery is just down the road from the the church.
---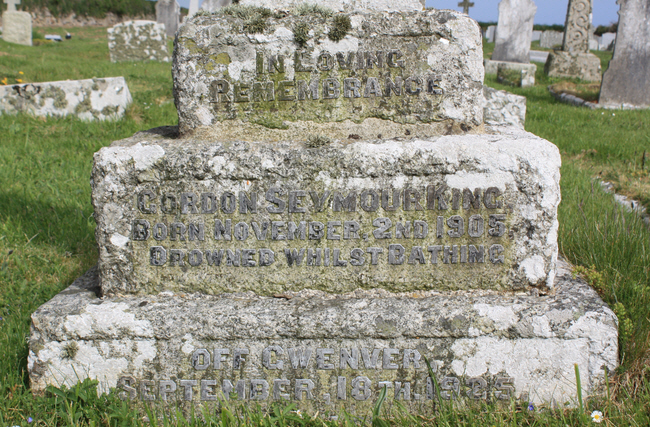 Drowned whilst bathing.
---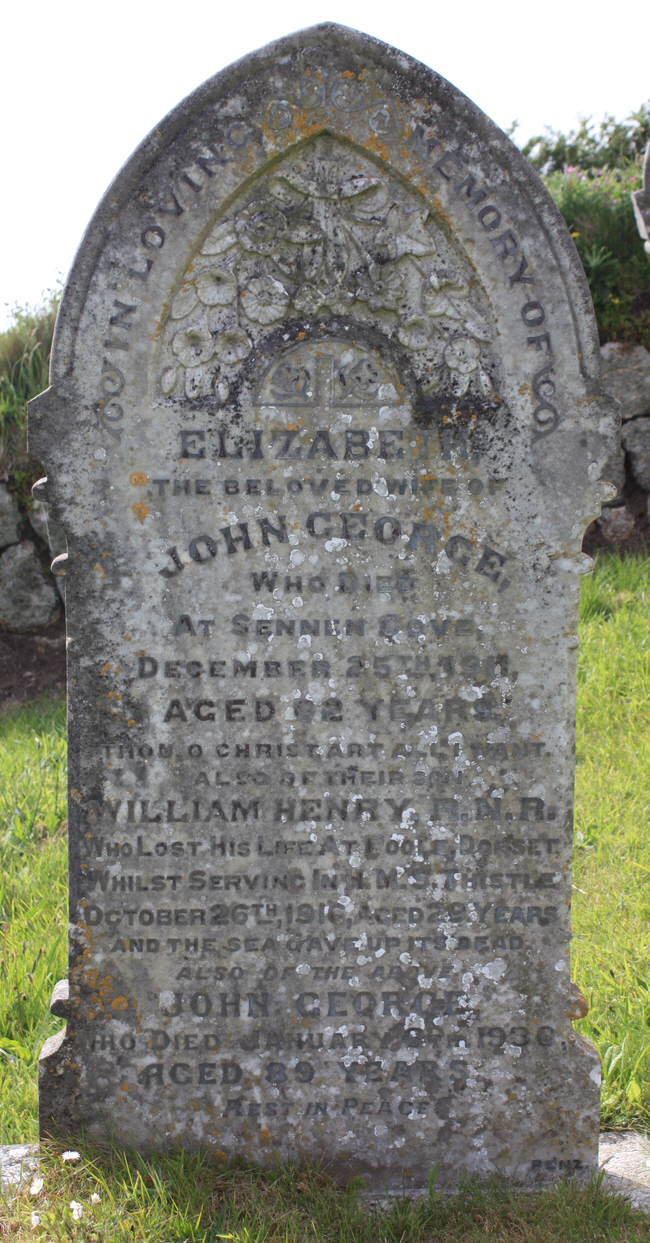 Died while serving on HMS Thistle
---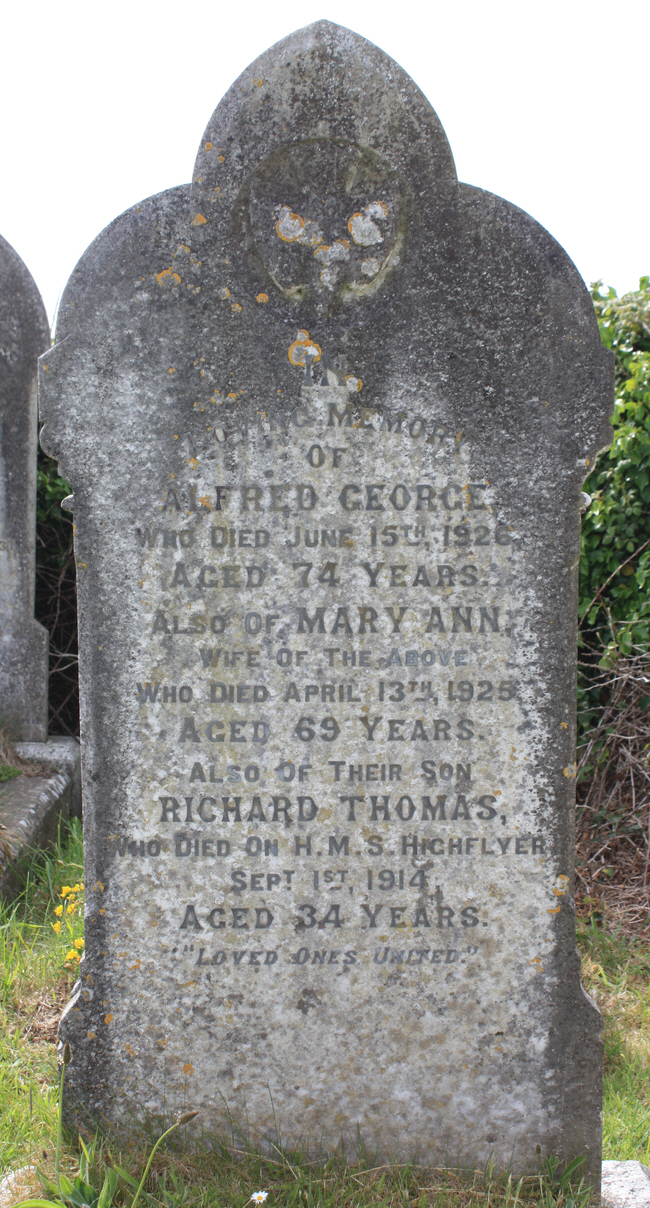 HMS Highflyer was the lead ship of the Highflyer class of cruisers which served with the Royal Navy.
---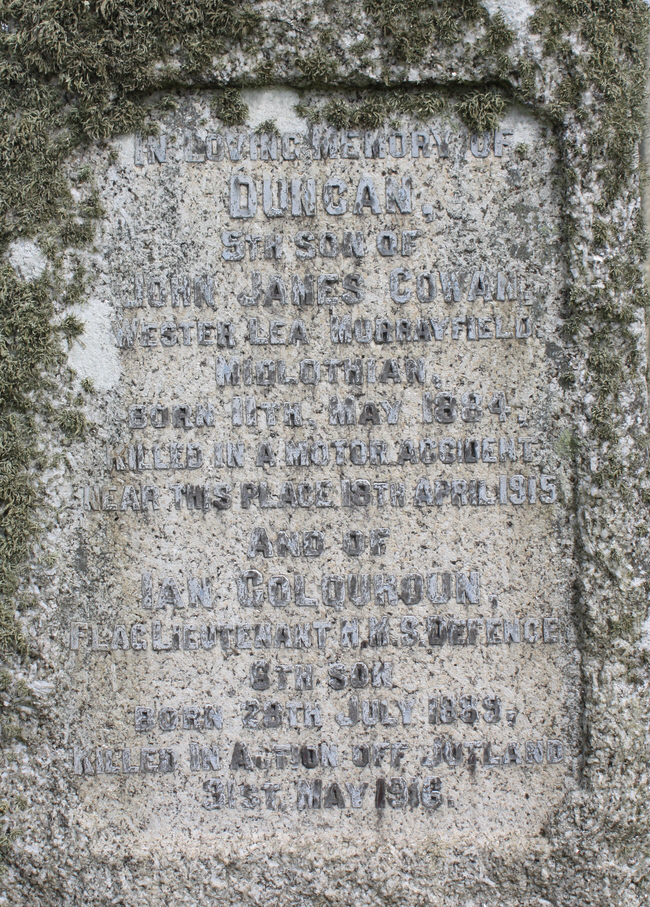 Killed in a motor accident in 1915!
---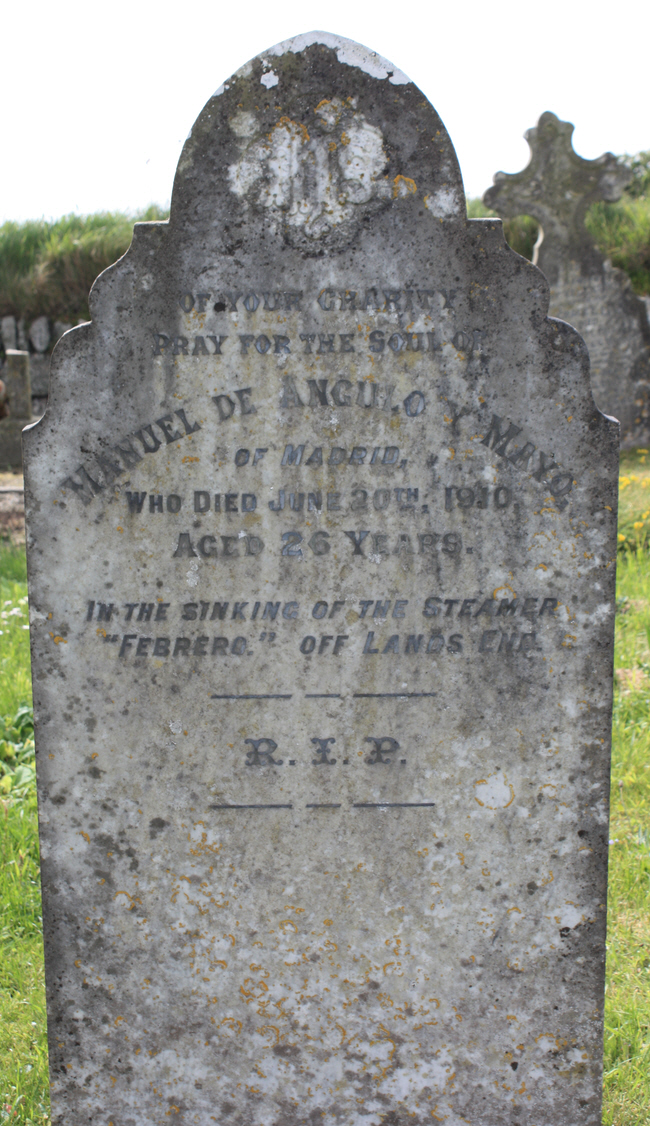 The 1,800 ton ore ship Febrero went down with all hands except the ship's cook in 1910.
---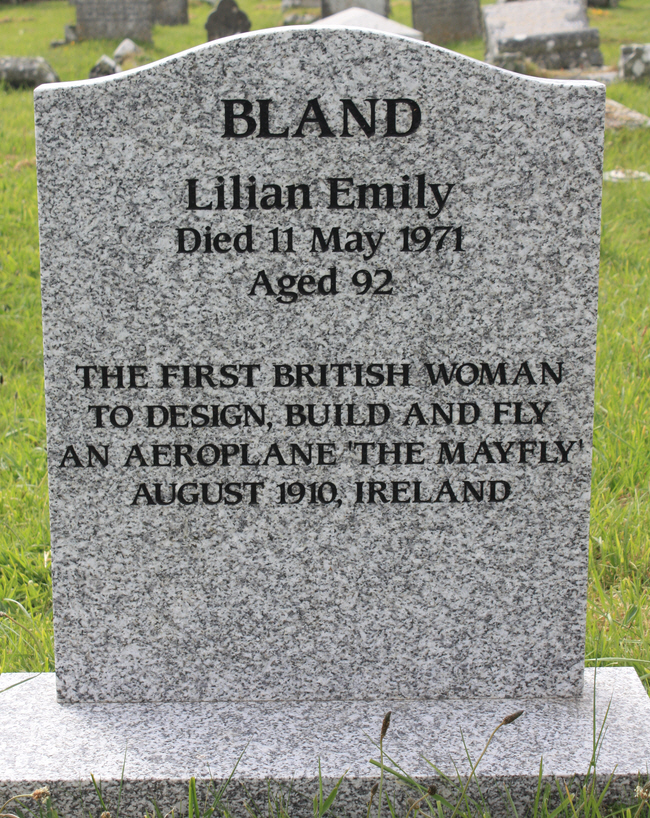 Lilian Emily Bland was a pioneer Irish air-woman who flew the first biplane - The Mayfly.
---
Martin Nicholson - Daventry, United Kingdom.
This page was last updated on May 30th 2012