Martin Nicholson's Cemetery Project
Shire Lodge Cemetery, Corby, Northamptonshire

This is by far the largest cemetery where we failed to discover a single person who reached the age of 100.
---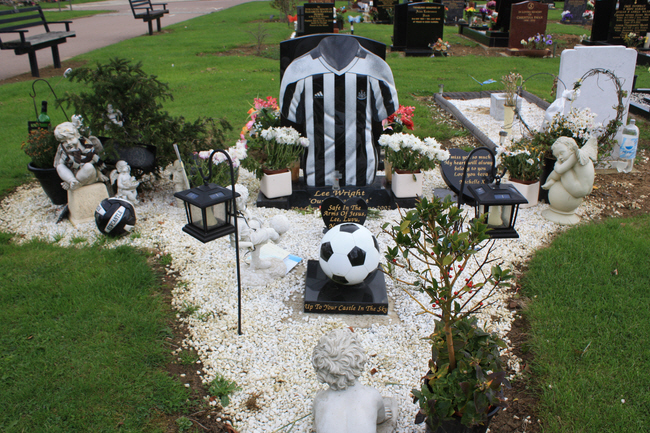 Don't be misled by the other stone immediately behind the football shirt. The memorial in the photo is a 3D design and quite unlike anything we have seen before.
---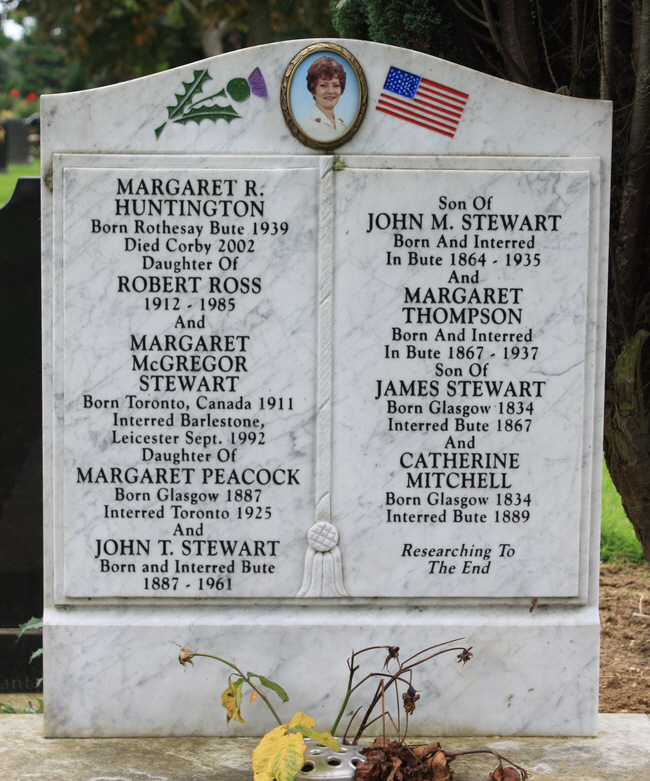 This is exactly the type of memorial that will be of maximum value to future generations of family historians.
---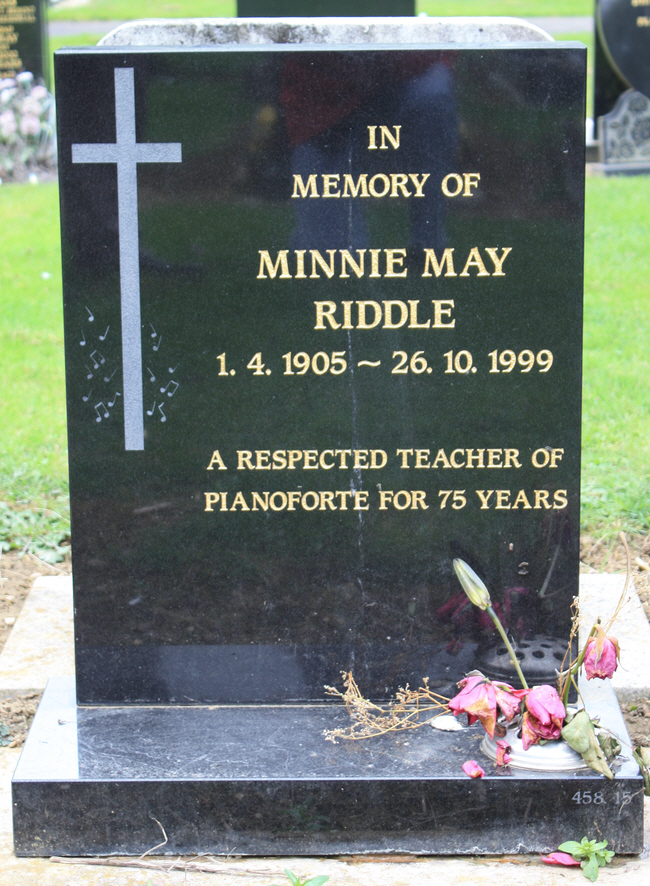 Taught the piano for 75 years in a life span of 94 years.
---
Alex Shaw was killed in action in the Falklands War.
---
Martin Nicholson - Daventry, United Kingdom.
This page was last updated on September 14th 2010