Martin Nicholson's Cemetery Project
Blaenau Ffestiniog Cemetery, Gwynedd, Wales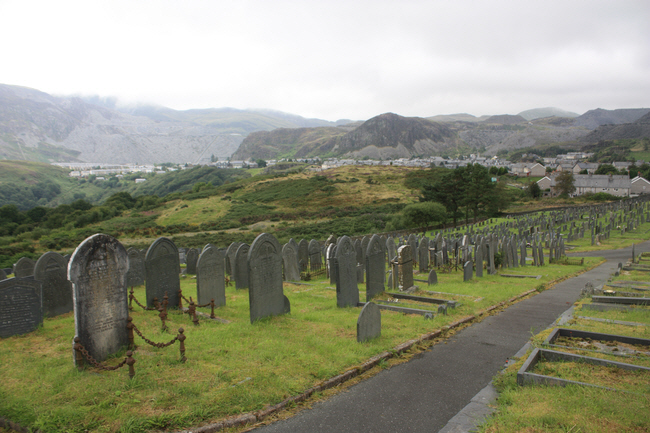 Two general views.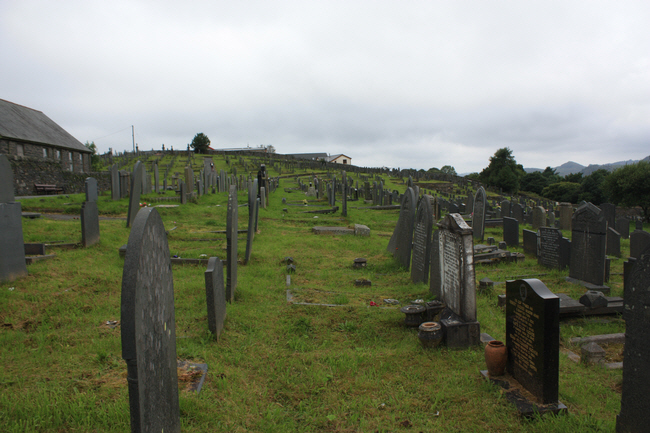 It is almost unprecedented for us to "give up" during a survey but three factors combined to stop the survey almost before it started. The vast majority of the inscriptions were in Welsh, the weather was unfavourable and there was insufficient time between the 2 trips on the heritage railway that was to take us to and from this small town.
---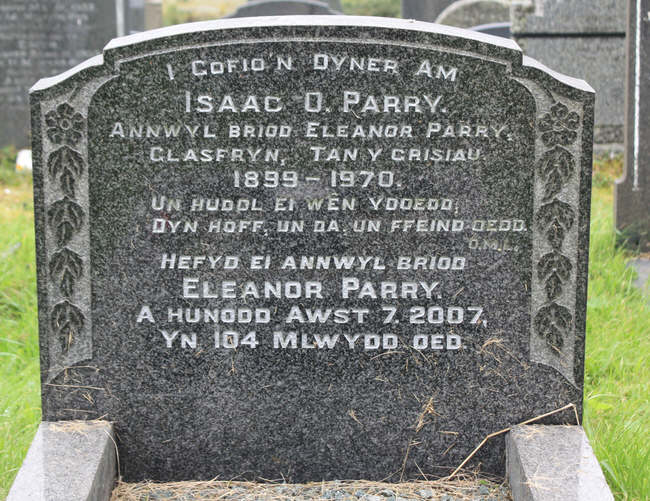 Aged 104.
---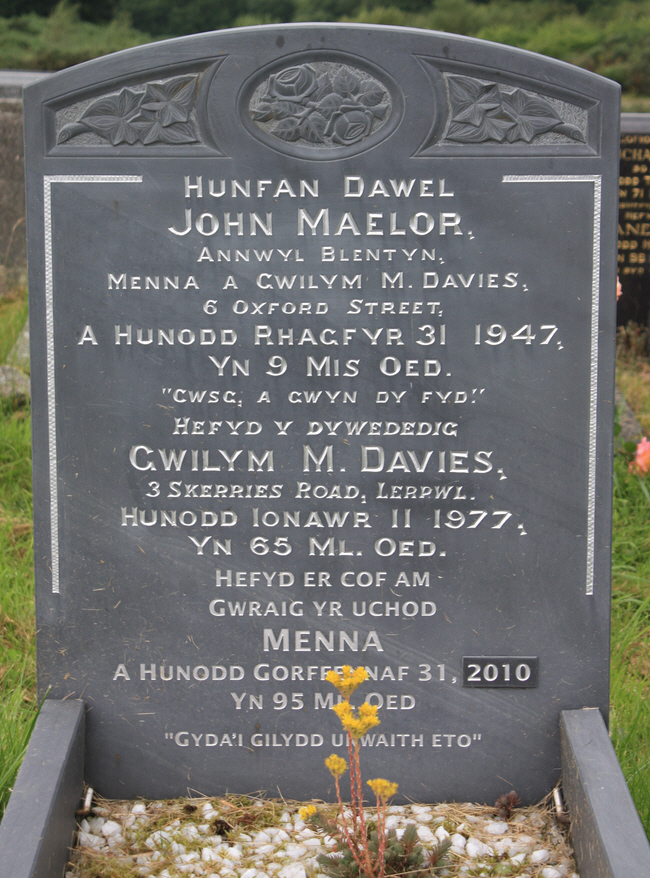 The year of death appears to have been corrected.
---
Claire Christine Nicholson and Martin Piers Nicholson - Ticklerton (Shropshire) and Daventry (Northhamptonshire), United Kingdom.
This page was last updated on August 12th 2016