Martin Nicholson's Cemetery Project
St Michael, Sollers Hope, Herefordshire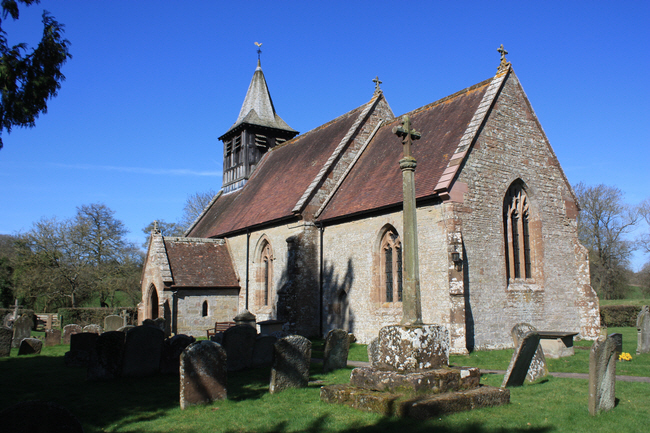 A small 14th century country church associated with the Whittington family. Between 1300 and 1546 Sollers Hope was home to the Whittingtons, and the church here is thought to be the work of Robert Whittington, the elder brother of Dick Whittington, the three-time Lord Mayor of London whose much simplified life story is familiar to every schoolchild.
---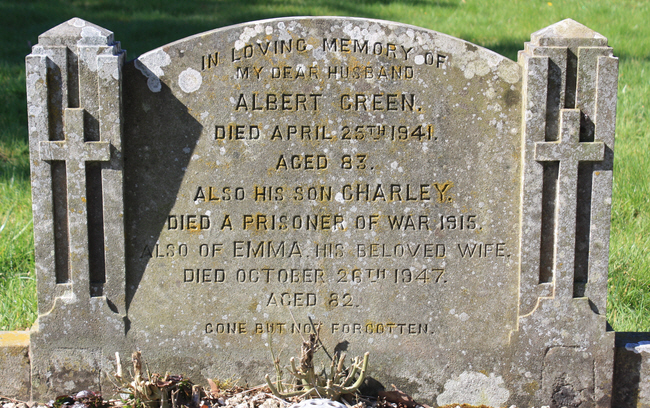 Charley Green died while he was a Prisoner of War of the Germans in 1915.
---

A very worn stone in the church porch contained a corrected spelling mistake.
---
Claire Christine Nicholson and Martin Piers Nicholson - Ticklerton (Shropshire) and Daventry (Northhamptonshire), United Kingdom.
This page was last updated on April 6th 2015.