Martin Nicholson's Cemetery Project
Southgate Cemetery, North London
A very large cemetery with some good discoveries - but nobody aged between 100 and 103 which seems very strange.
---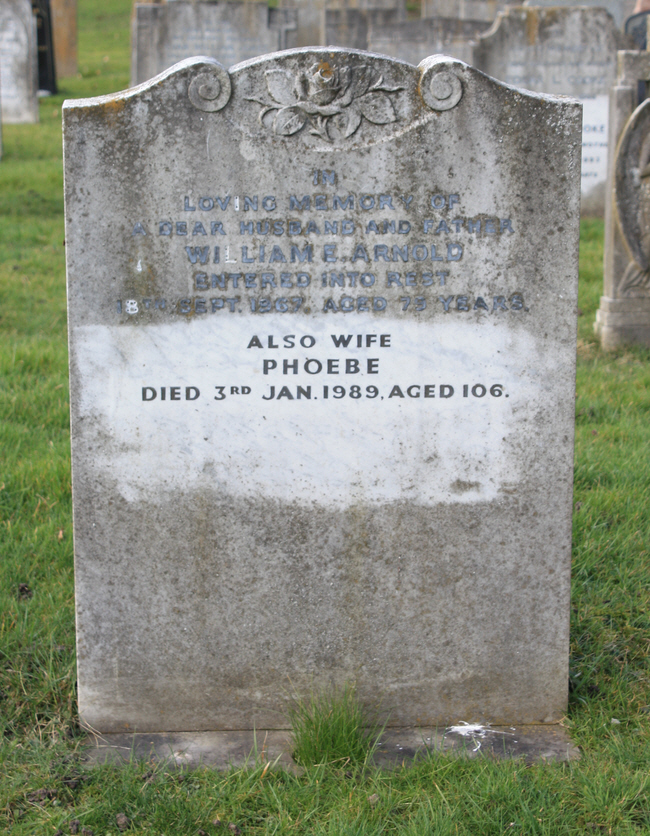 Finding a gravestone for somebody who died aged 106 is most unusual.
---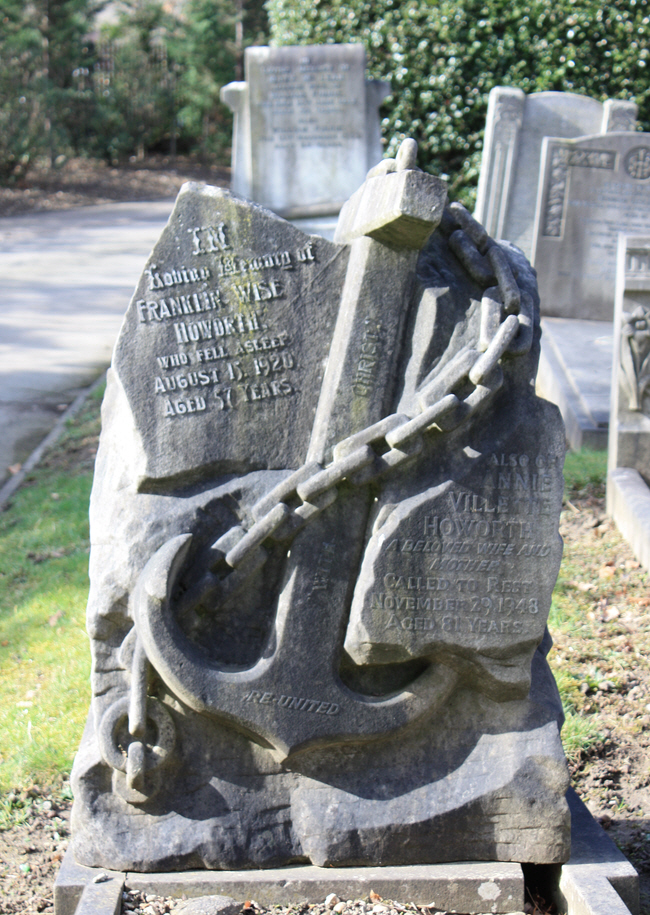 I am never quite clear as to the significance of the anchor?
---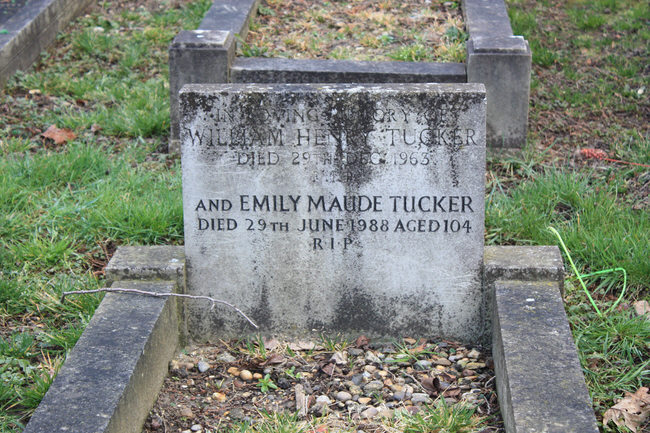 104 was another rarity.
---
Martin Nicholson - Daventry, United Kingdom.
This page was last updated on April 11th 2009