Martin Nicholson's Cemetery Project
St James the Great, Spaldwick, Cambridgeshire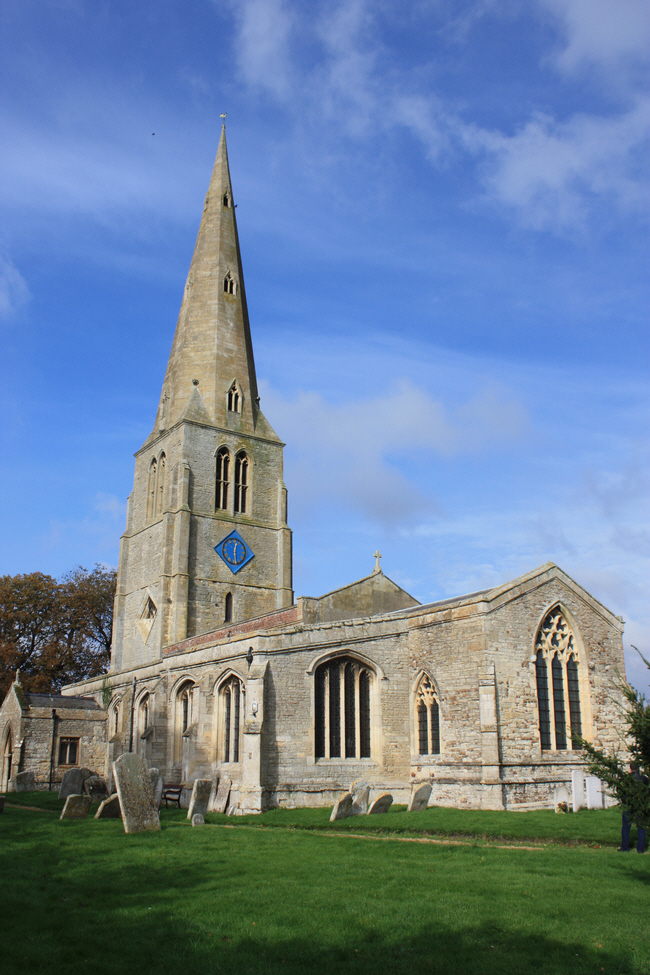 The Church of St. James the Great at Spaldwick dates from the 13th century, though the remains of an earlier 12th century church are present in the north wall and small parts of the east wall. A south aisle was added in about 1250 and the chancel and chancel arch were rebuilt in the early 14th century.
---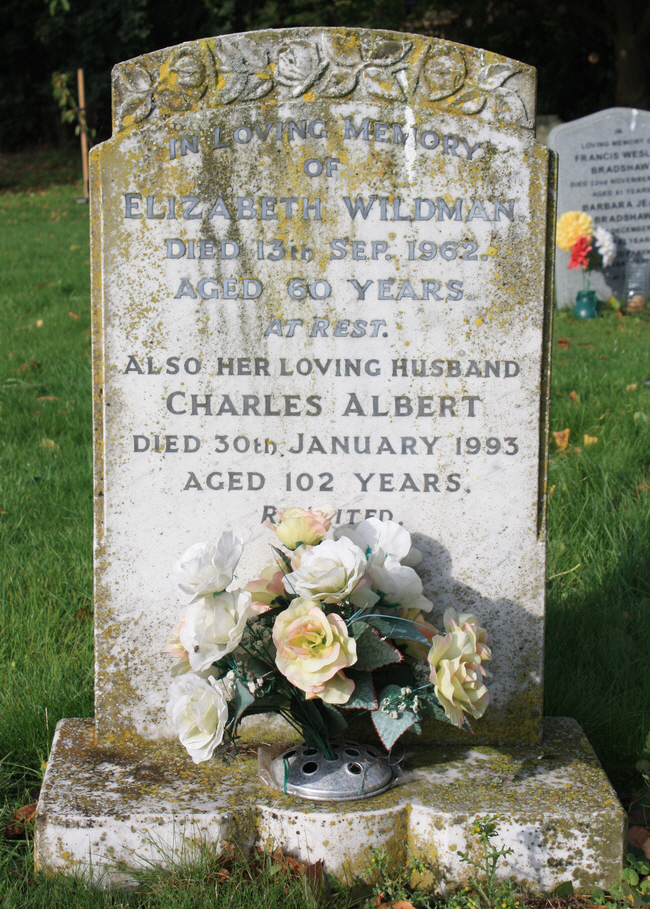 Aged 102.
---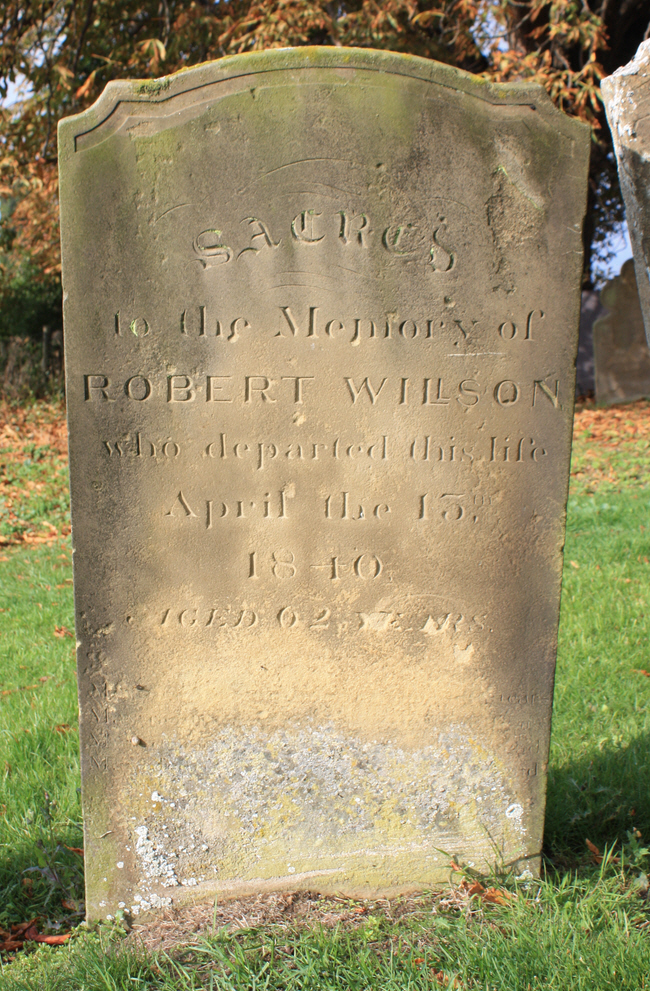 The mason made a mistake when engaving the surname of the deceased.
---
Martin Nicholson - Shropshire, United Kingdom.
This page was last updated on October 12th 2013.