Martin Nicholson's Cemetery Project
St Mary the Virgin and St Chad, Brewood, Staffordshire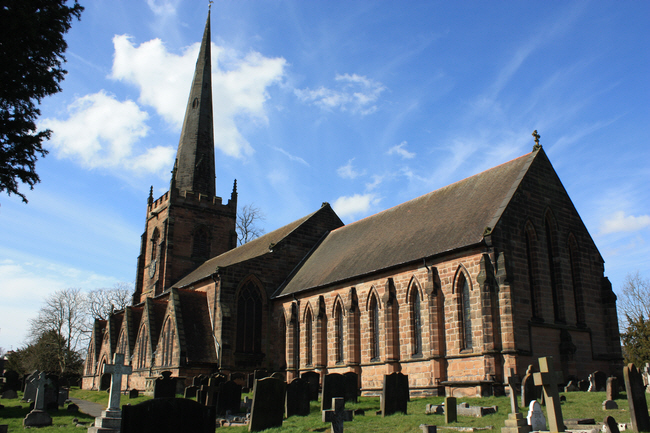 A large church with a large churchyard around it. We were pleased to find such spendid tombs inside the building.
---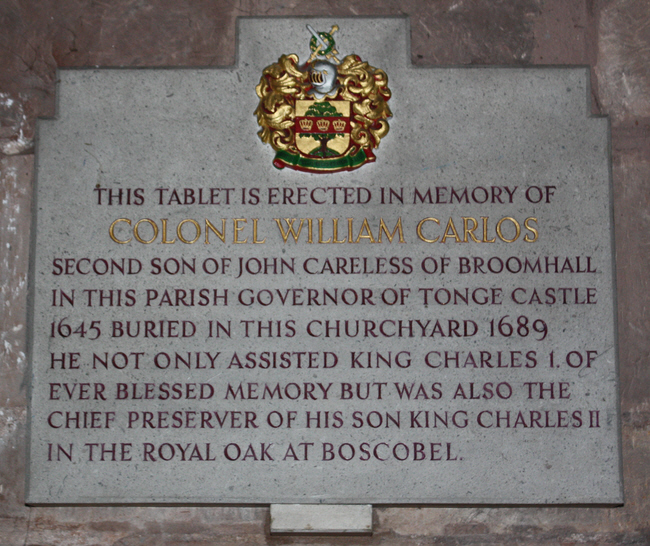 Colonel William Careless was a Royalist officer of the English Civil War. He is chiefly remembered as the companion of King Charles II when the fugitive monarch hid in the Royal Oak following his defeat at the Battle of Worcester. His surname was changed to Carlos, the Spanish for Charles, by order of Charles II.
---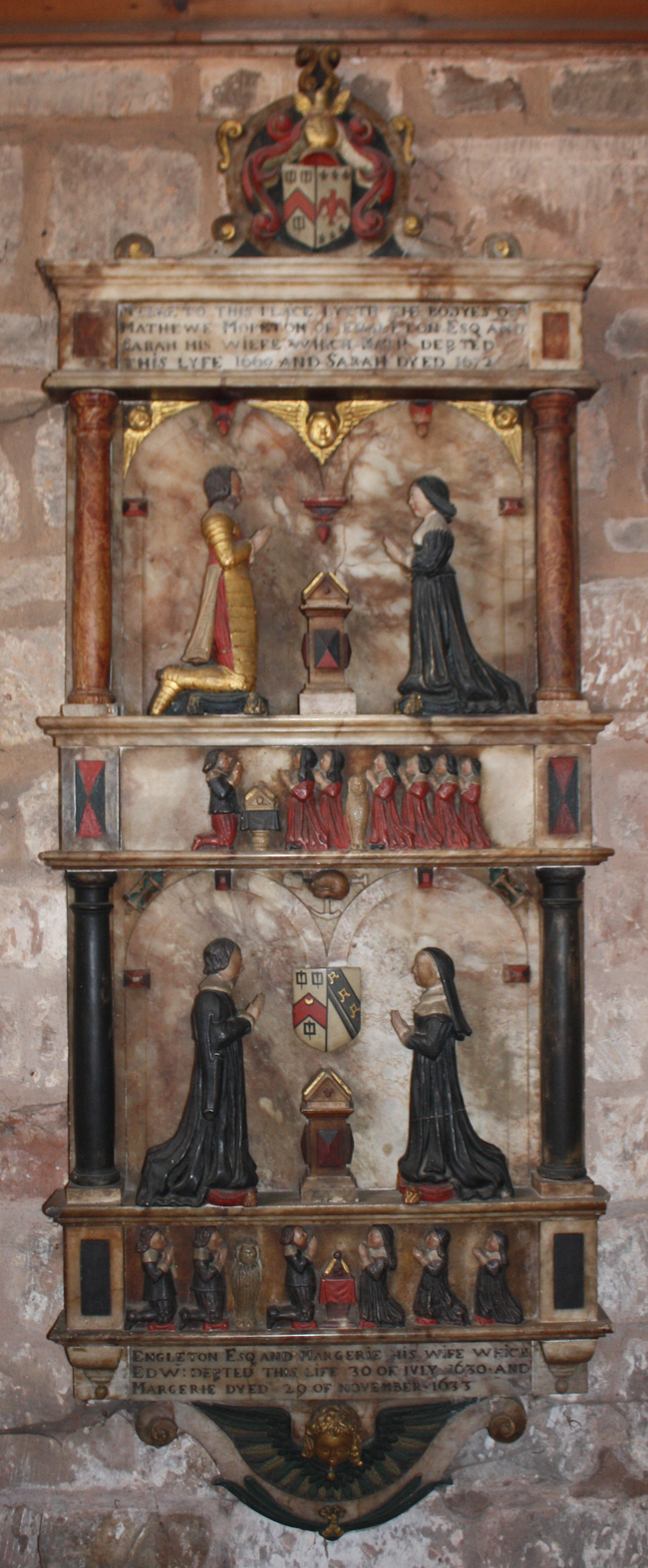 At the west end of the south aisle, removed from one of the piers of the nave, is an alabaster wall monument with two tiers of kneeling figures. The lower section shows Edward Moreton (d. 1630), his wife (d. 1633), three sons, three daughters and a child in a burial shroud. The upper section shows Matthew Moreton (d. 1669), his wife (d. 1672), a son, six daughters and a child in a burial shroud.
---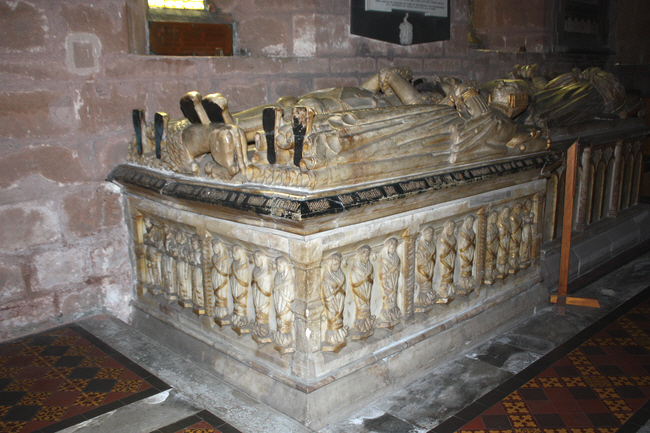 The oldest tomb in the church is that of Sir John Giffard who died in 1556, aged 90. His first wife who died is shown, by tradition, with her head on a pillow. His second wife, who outlived him, has no pillow. He had 18 children many of whom are shown in burial shrouds.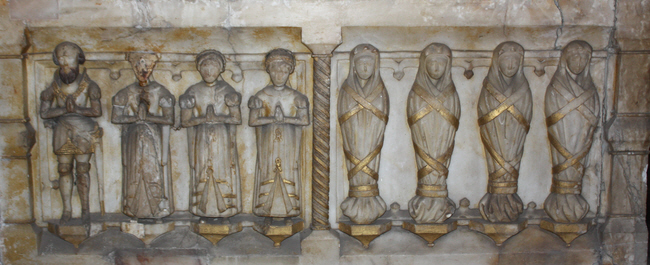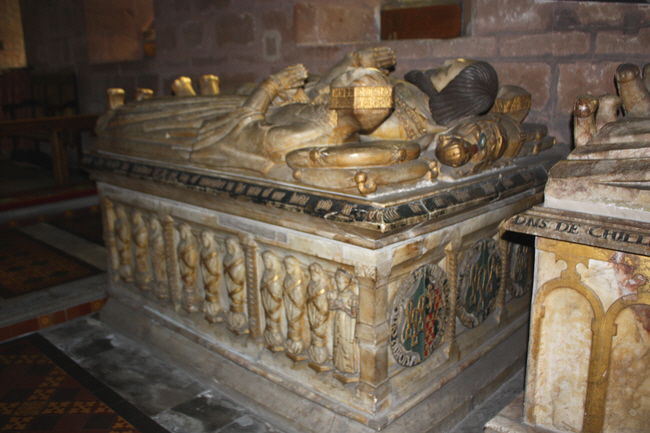 ---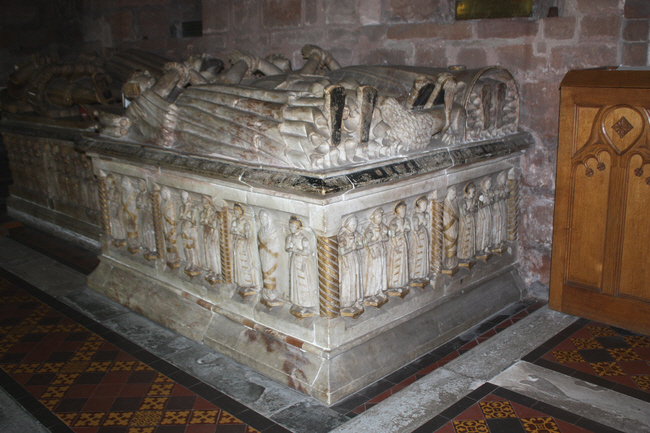 This is the tomb of Sir Thomas Giffard who died in 1560. He is shown with his two wives and his 17 children, several of whom died in childhood.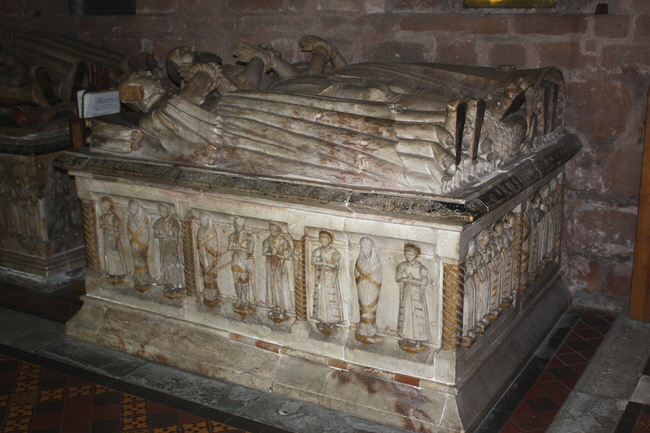 ---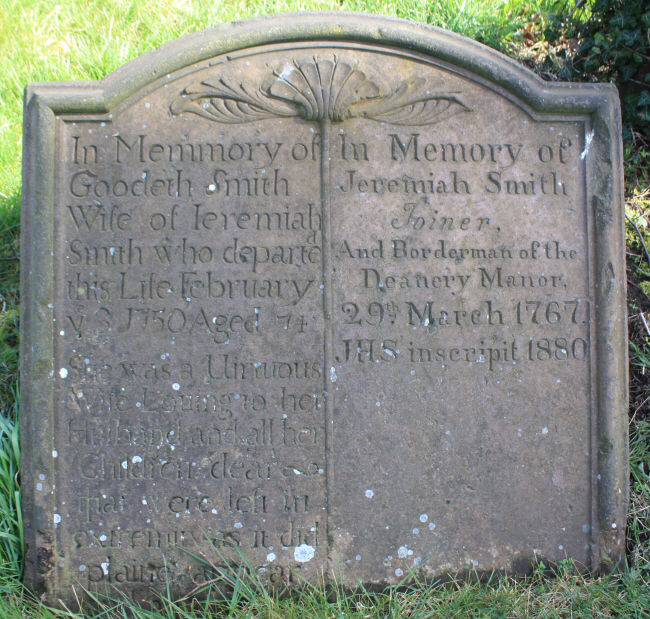 A "Borderman of the Deanery Manor". This is one of our favourite memorials - it was clearly engraved in two sections. The first was probably in 1750, the second in 1880. Note the spelling mistakes and the inserted letters.
---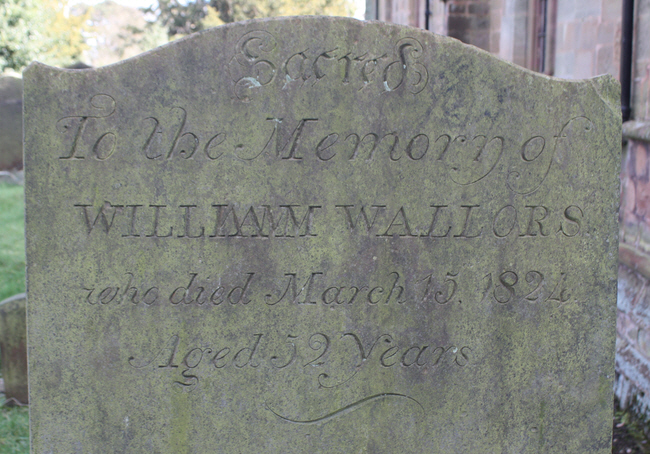 The mason had problems with the name William.
---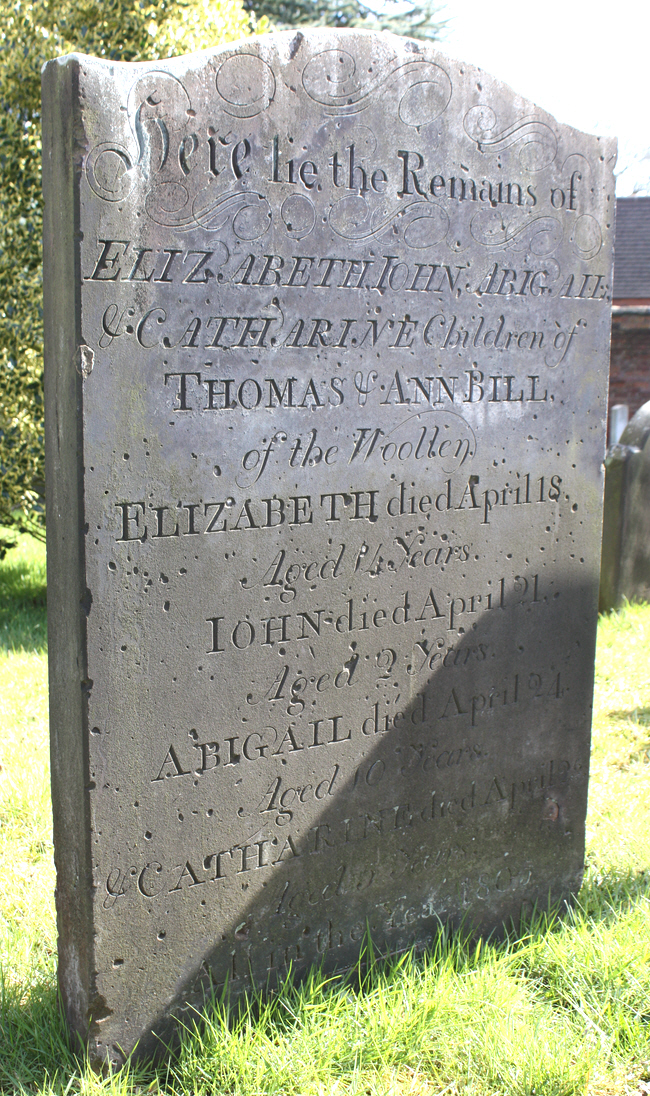 Thomas and Ann Bill lost 4 childen in 8 days. Elizabeth (14) on April 18th, John (2) on April 21st, Abigail (10) on April 24th and Catharine (5) on April 26th.
---

"Died aged 1704" - I don't think so!
---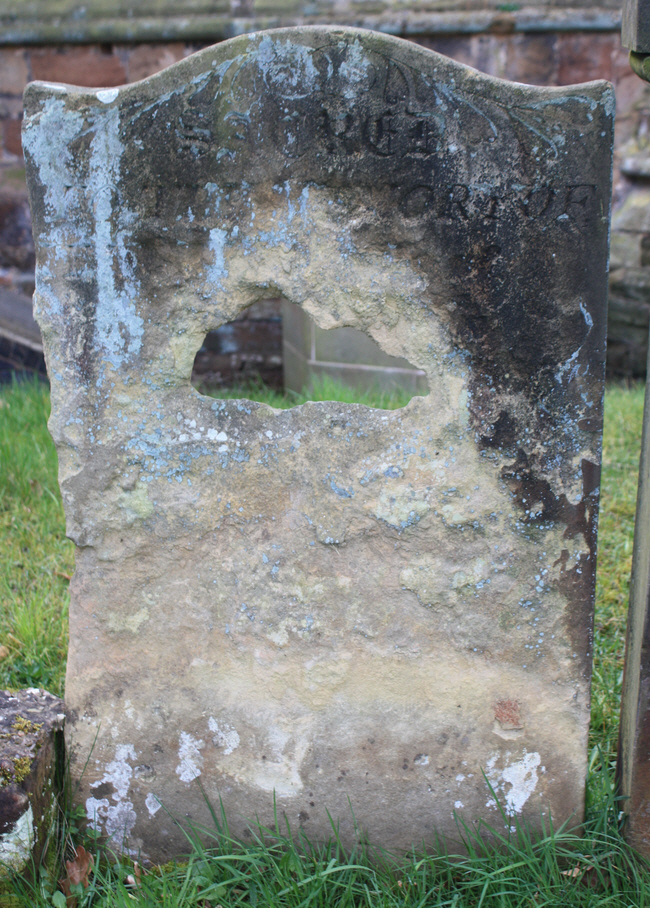 This stone has eroded so badly that it now has a hole right through it.
---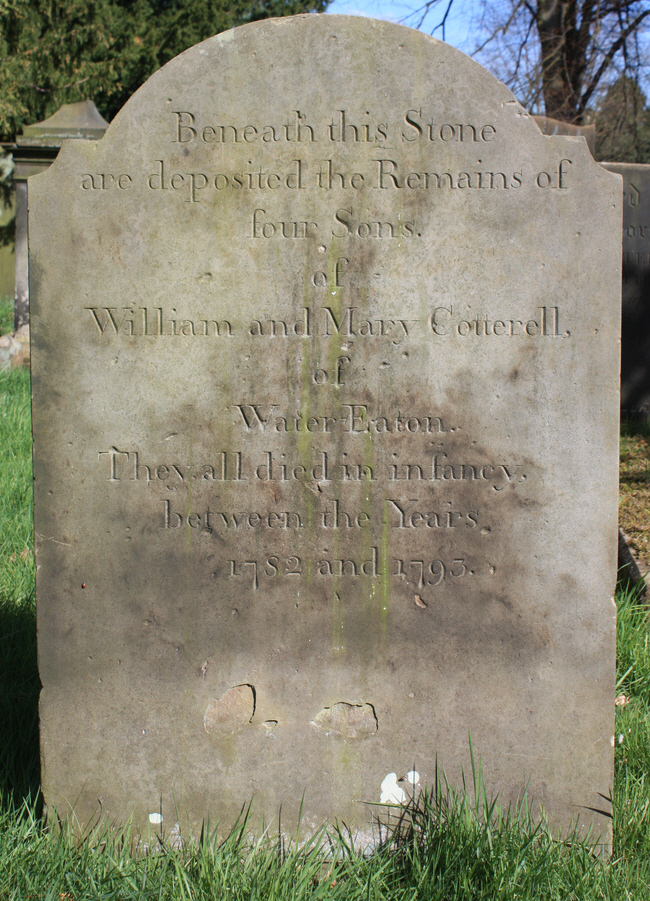 Four sons who all died in infancy.
---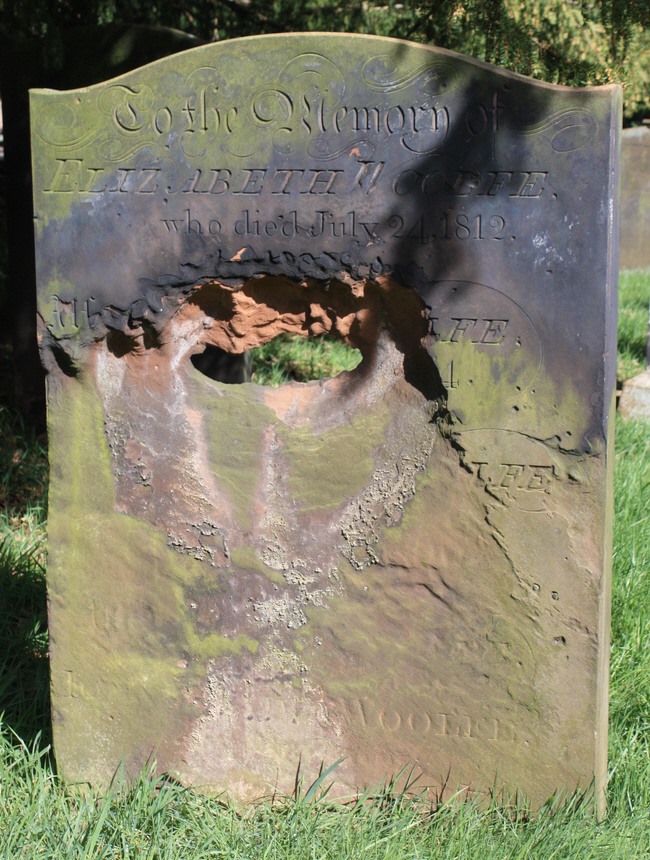 Another stone has eroded so badly that it now has a hole right through it. This is only the third example we have ever seen so it seems strange that two of the three should have been in the same churchyard.
---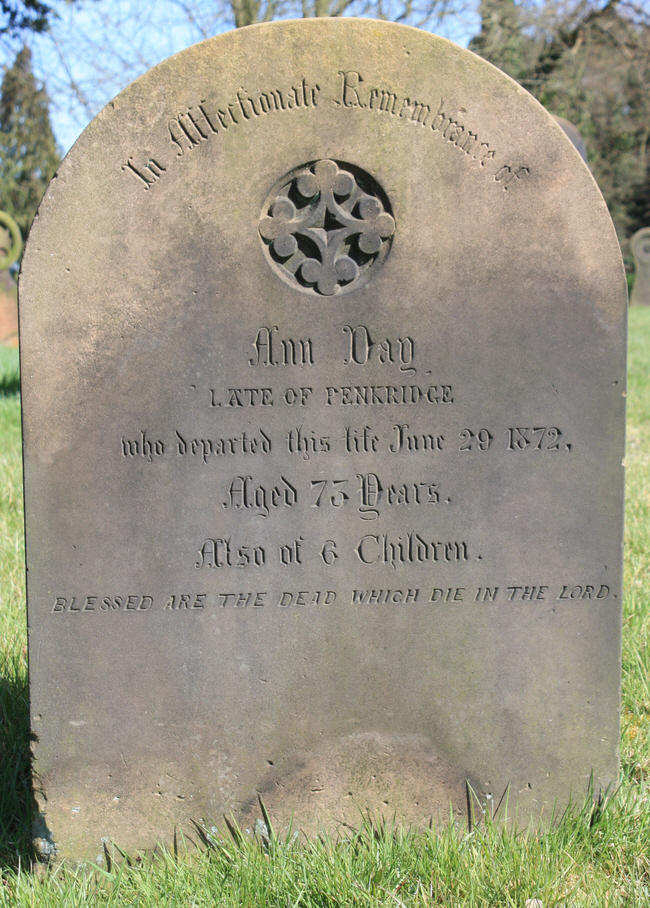 "Also of 6 children" seems rather dismissive.
---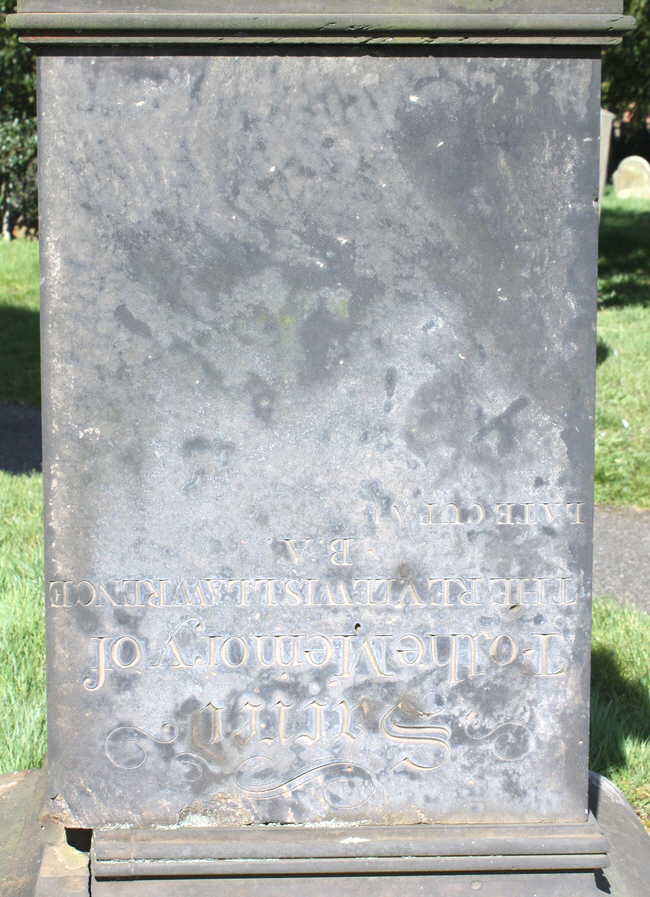 Yes, the engraving is upside down! The mason gave up on this section and started again on a different piece of stone.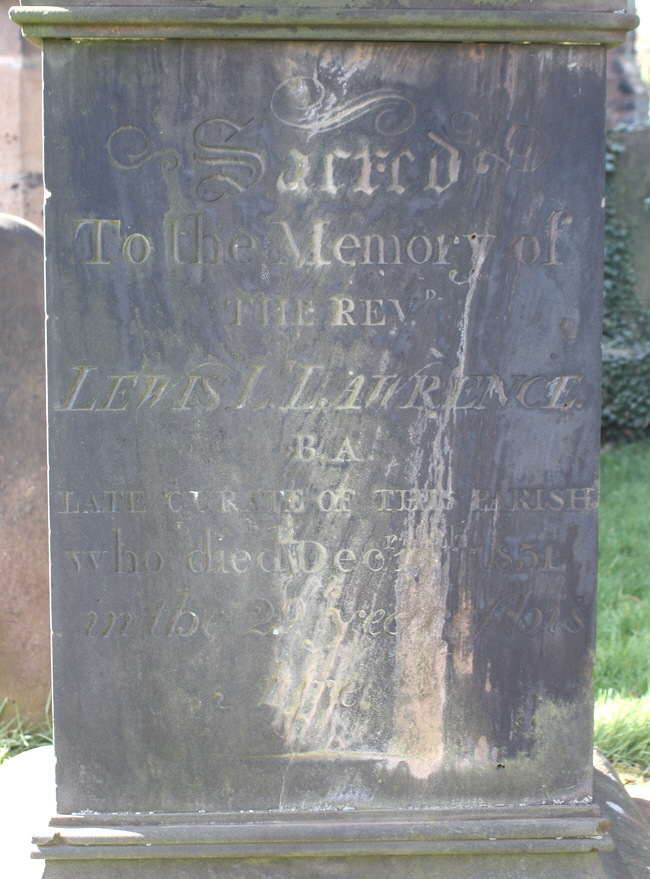 ---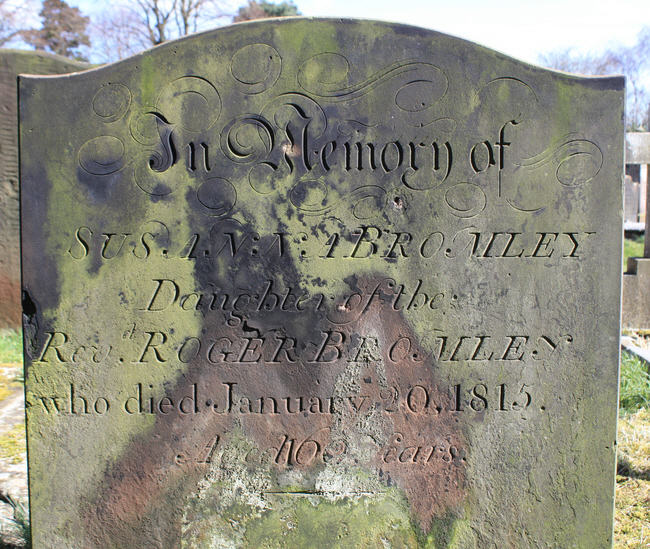 The age at death had to be altered from 60 years to 16 years.
---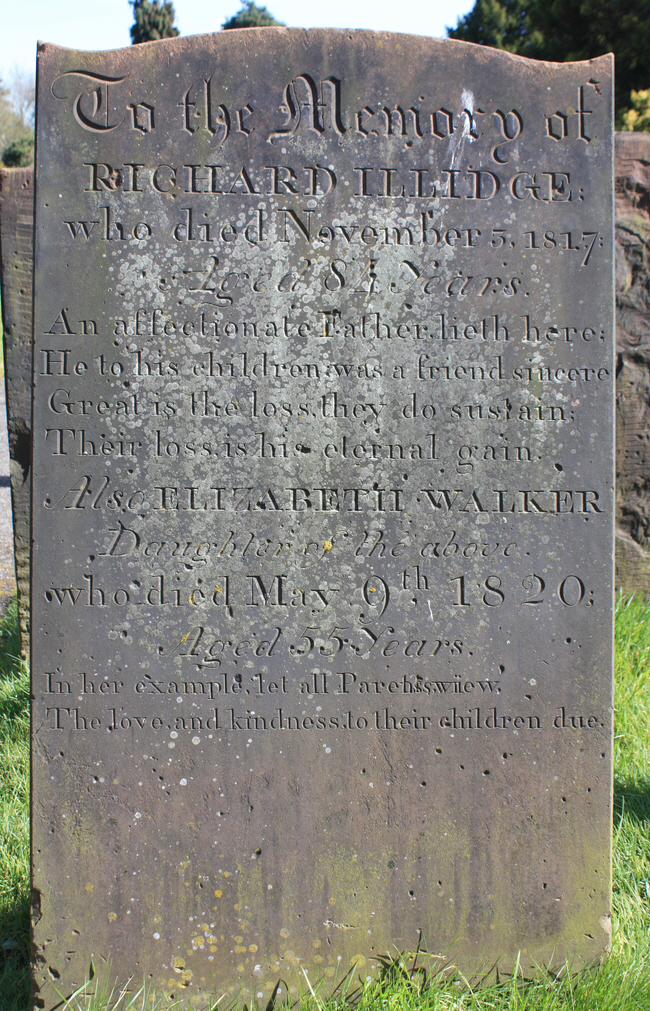 Look at the penultimate line.
---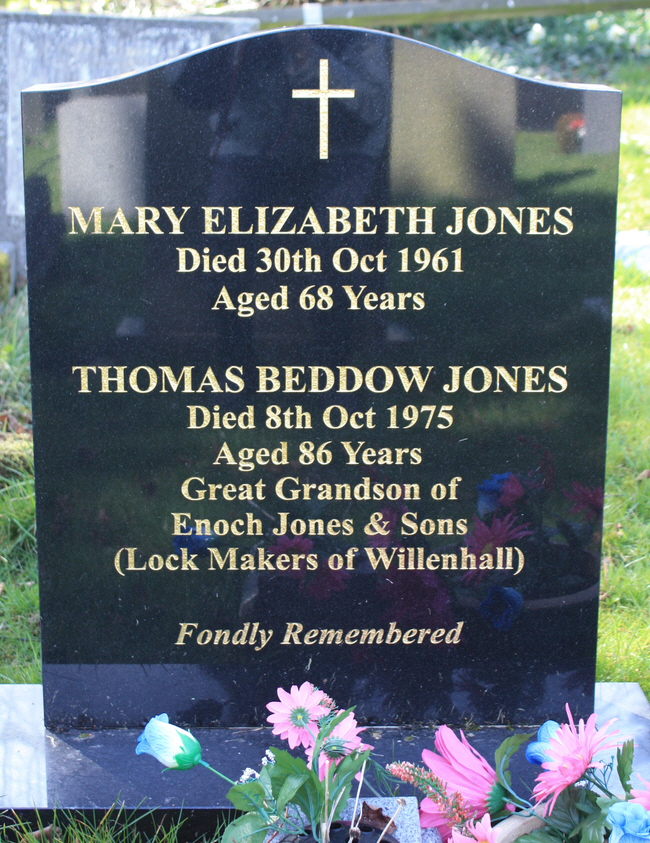 A lock maker.
---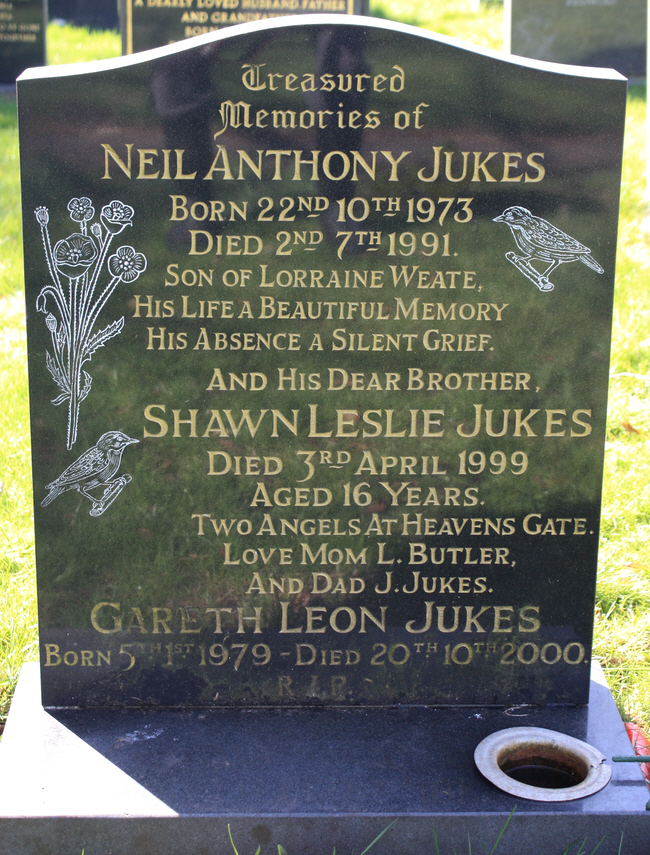 Three brothers who died within 9 years.
---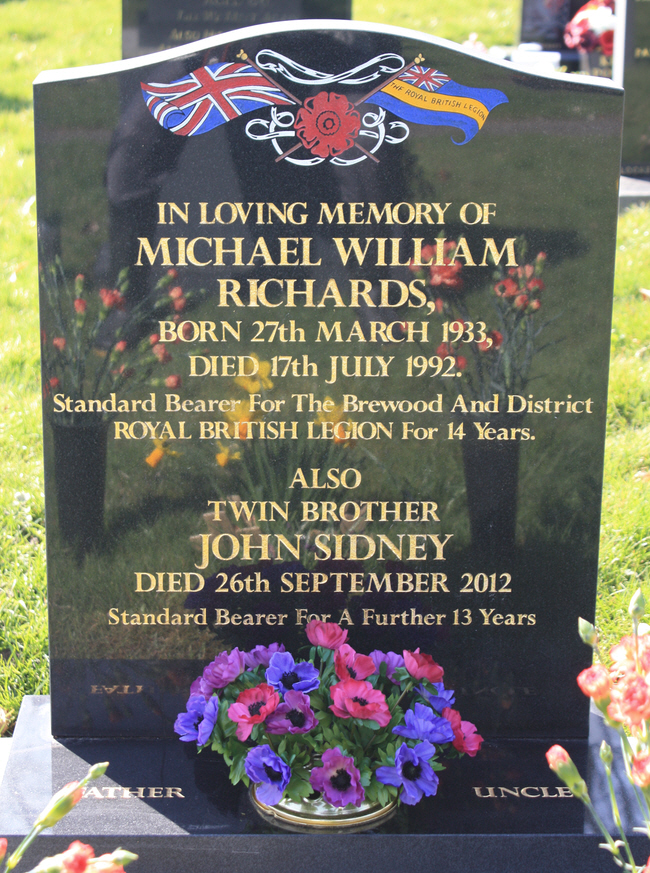 Twin brothers who shared an interest in the Royal British Legion.
---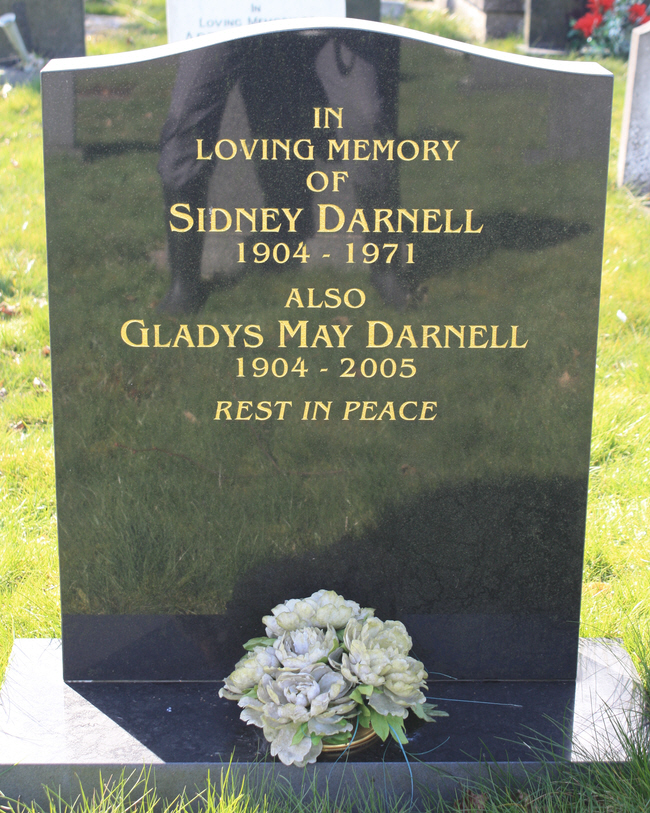 Aged 100.
---
Martin Nicholson - Shropshire, United Kingdom.
This page was last updated on March 24th 2014.