Martin Nicholson's Cemetery Project
St Chad, Stockton, Shropshire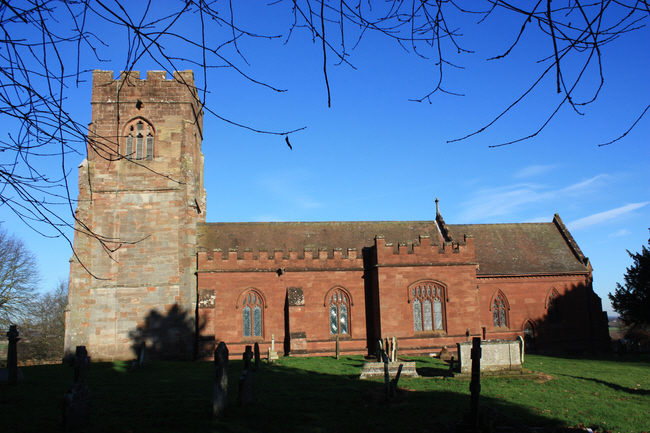 There is one small piece of evidence that there was a church at Stockton in Norman times and that is a window in the chancel. Stockton, like Higford which is in the same parish, was much more important in former times than it is now. There is reference to Stockton in the Domesday Book, and even within living memory, there were more dwellings at Stockton than there are now. Today there are only three - one of which is the Glebe House, and another the red brick Georgian rectory dated 1702.
---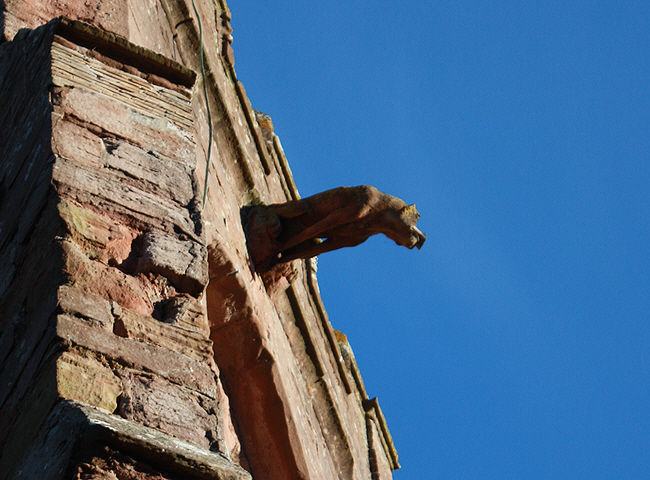 High up on the church tower we could see this strange statue. We think it is supposed to be a dog but erosion over the years has made identification rather difficult.
---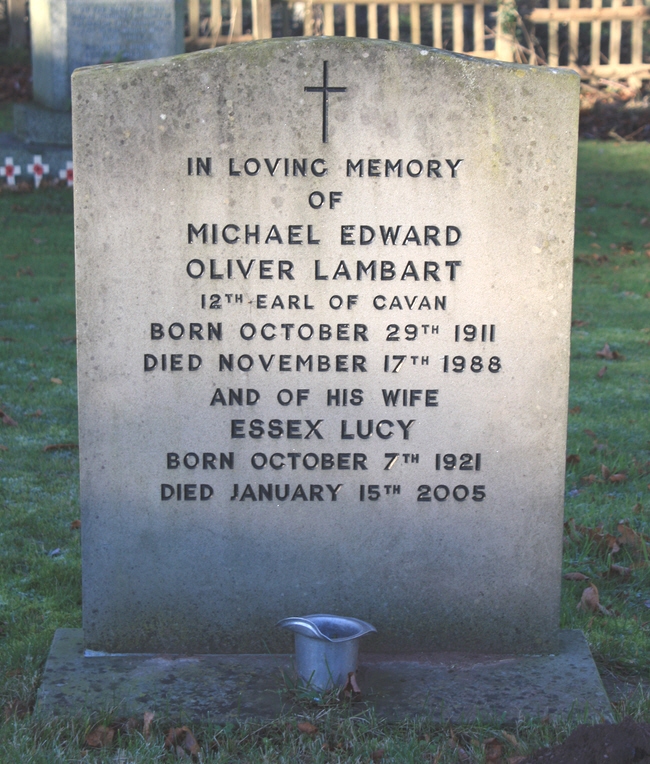 Michael Edward Oliver Lambart was the 12th Earl of Cavan.
---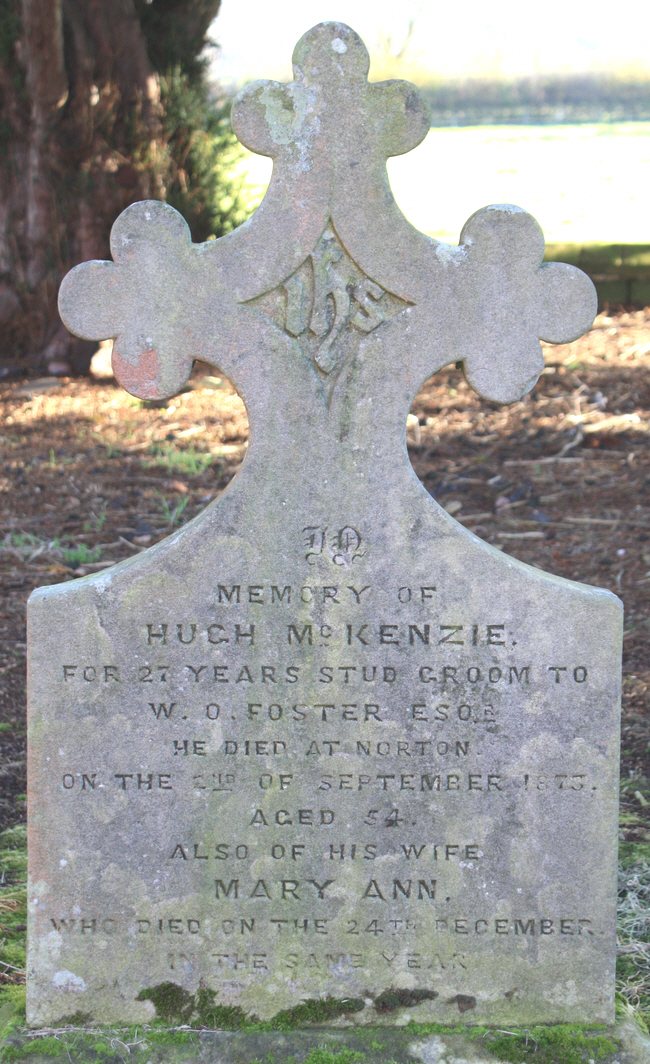 For 27 years a stud groom for W. O. Foster..
---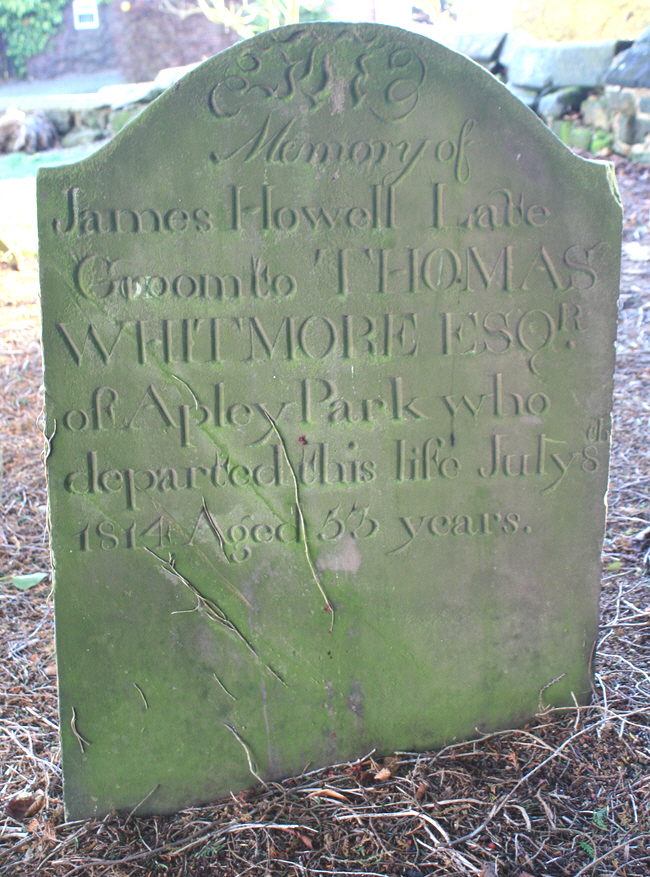 Another groom - but for a different person, Thomas Whitmore.
---
Martin Nicholson - Daventry, United Kingdom.
This page was last updated on November 29th 2012