Martin Nicholson's Cemetery Project
St Mary the Virgin, Stoke Edith, Hereford, Herefordshire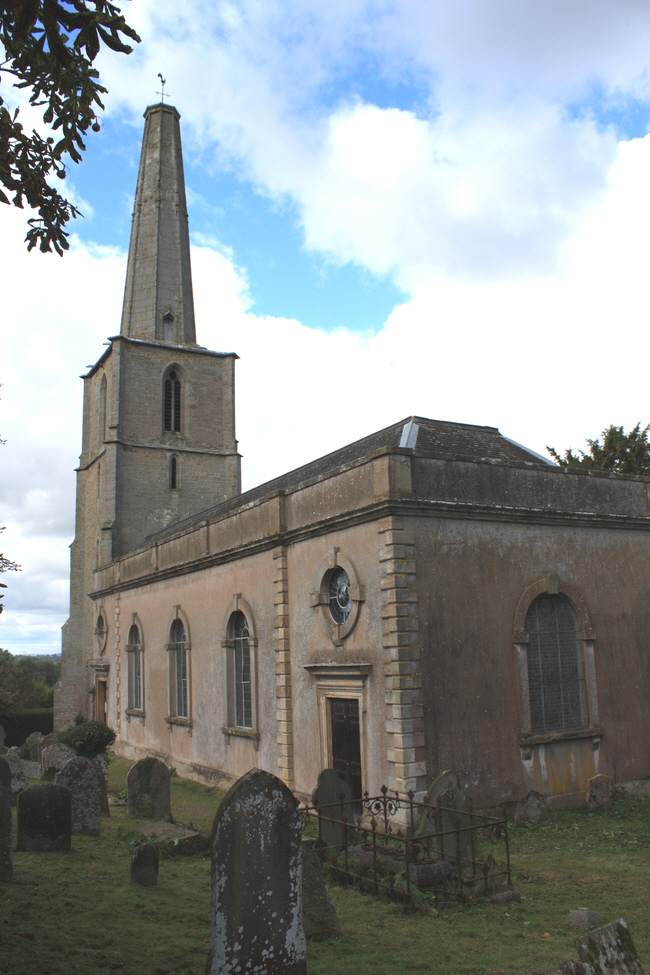 The tower is 14th century but the recessed needle spire dates to the 17th century. The spire was capped in 1940. The nave and chancel were rebuilt between 1740 and 1743 by Henry Flitcroft.
---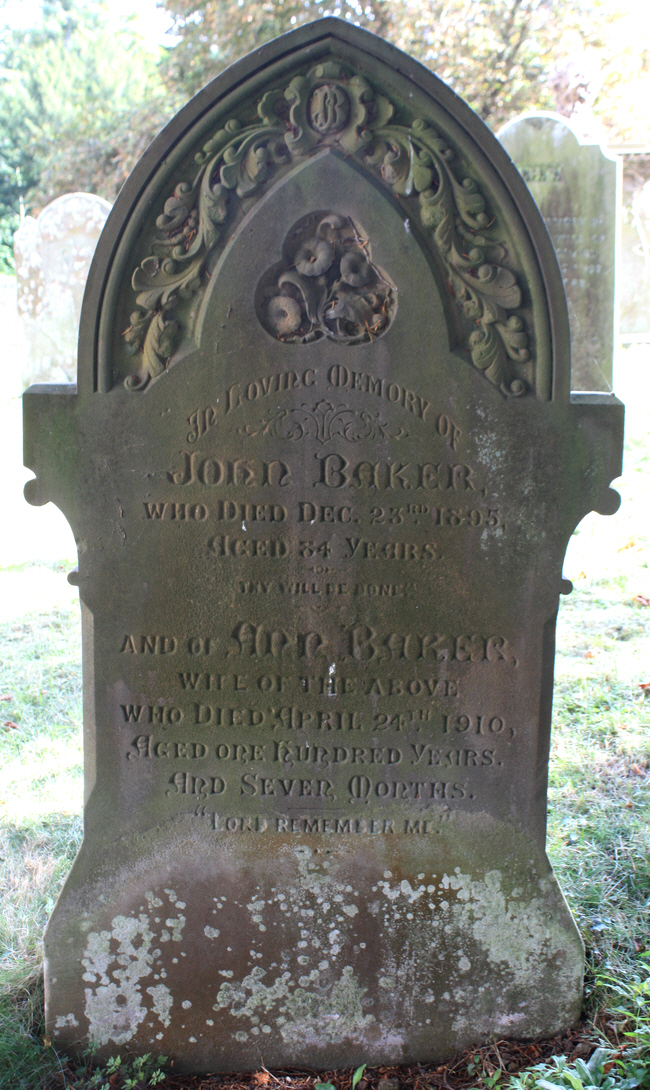 It is most unusual for a gravestone to specifically mention an age of 100 years and 7 months.
---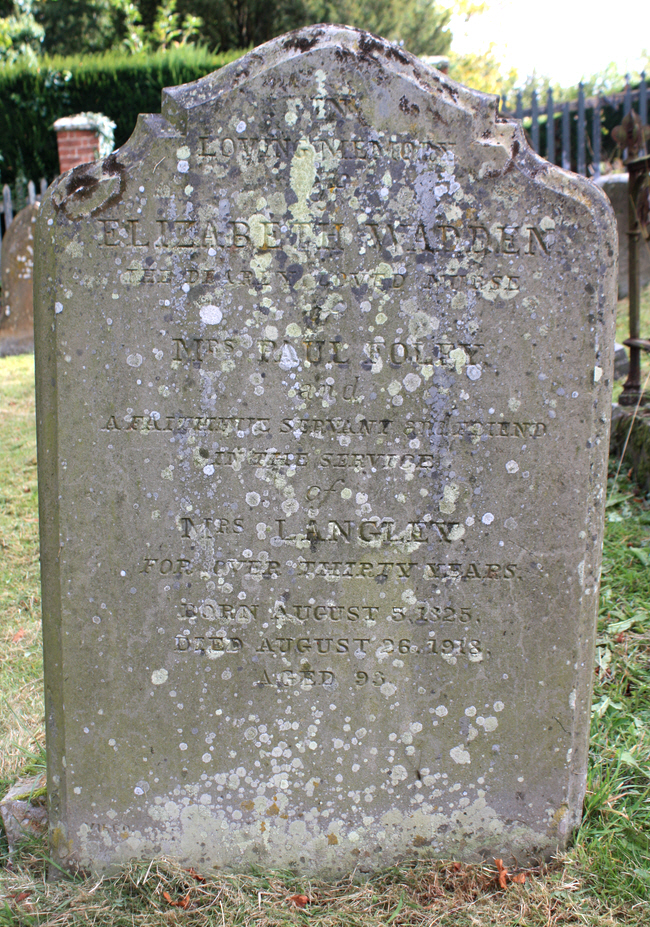 Elizabeth Wadden was the "dearly loved nurse" of Paul Foley and a "faithful servant and friend" to Mrs Langley for over 30 years.
---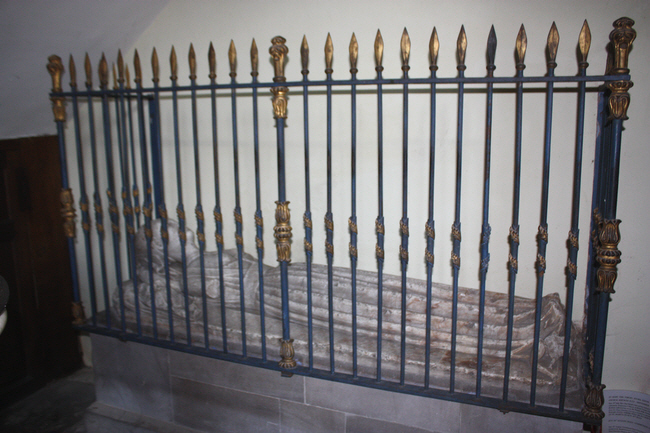 The alabaster effigy of a lady, probably a Walwyn, dated 1470. The deceased has two dogs at her feet.
---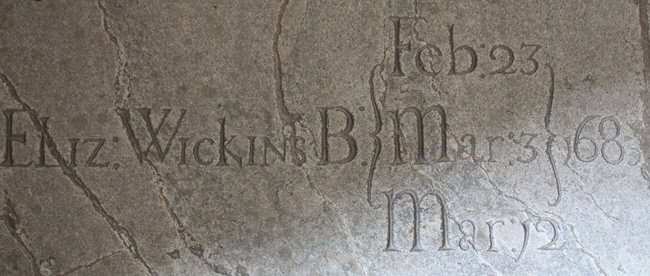 What is the significance of these three dates? Birth, baptism and death perhaps?
---
Martin Nicholson - Shropshire, United Kingdom.
This page was last updated on September 24th 2014.