Martin Nicholson's Cemetery Project
St Peter and St Paul, Stoke Lacy, Herefordshire
Both the church and the churchyard contain memorials relating to the Morgan family who founded the Morgan Motor Company..
---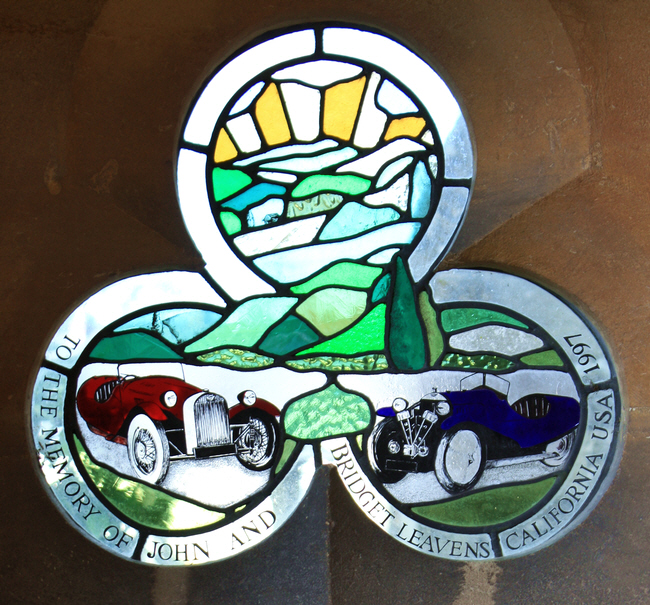 These two, Morgan related, stained glass windows were either side of the church porch.
---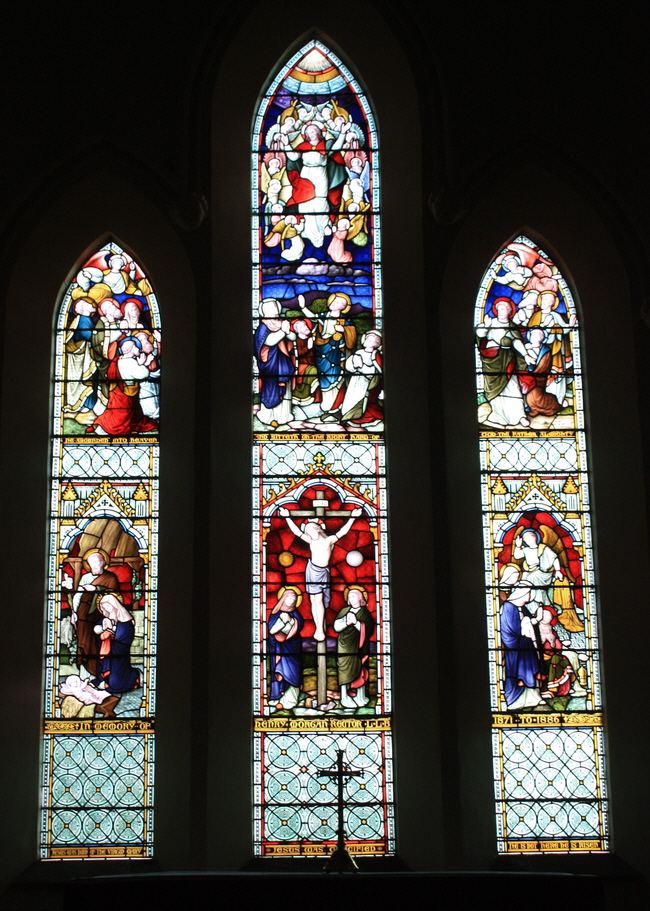 Inside the church the stained glass was quite superb.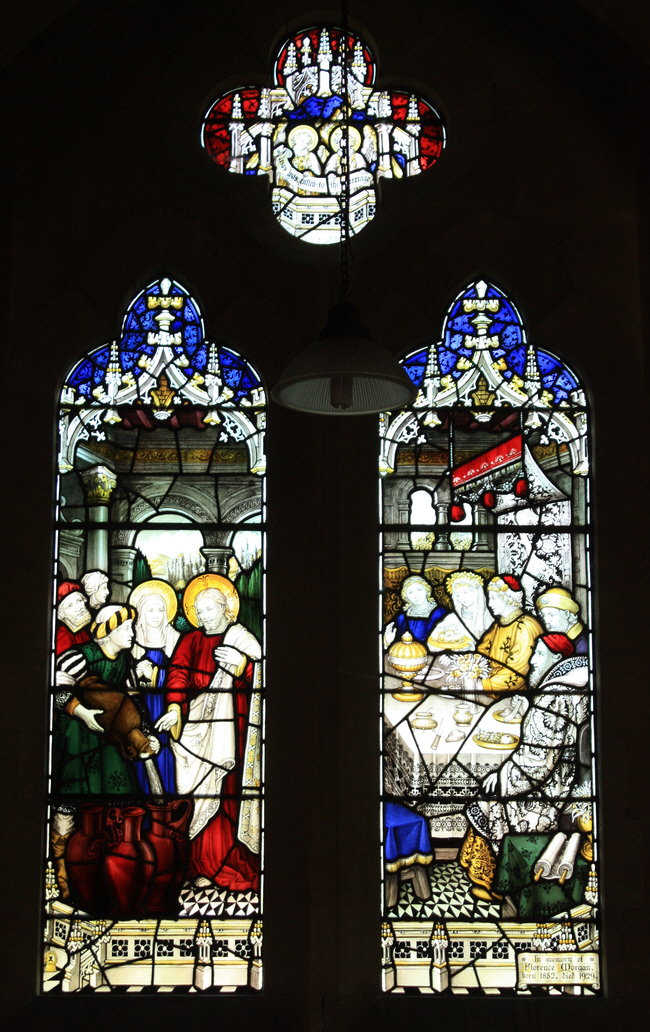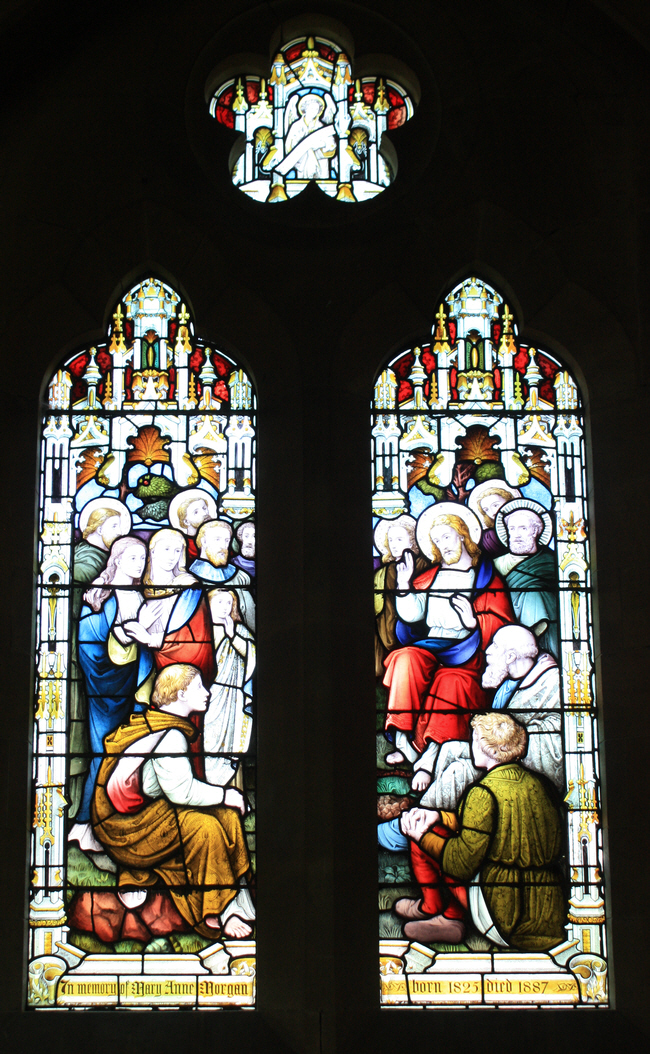 ---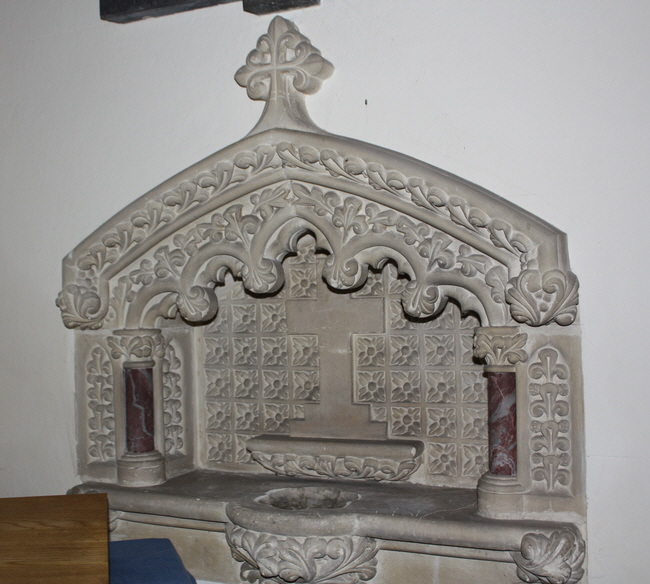 A piscina is a shallow basin placed near the altar of a church, or else in the vestry or sacristy, used for washing the communion vessels. This is a particularly ornate example.
---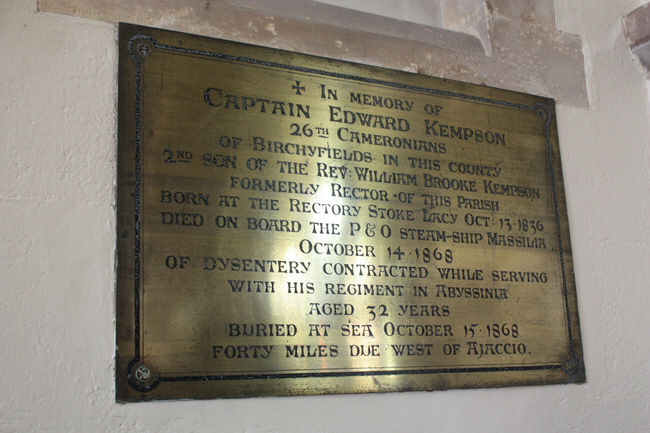 Captain Edward Kempson died of dysentery and was buried at sea.
---
The memorial to the founder of the Morgan Motor Company.
---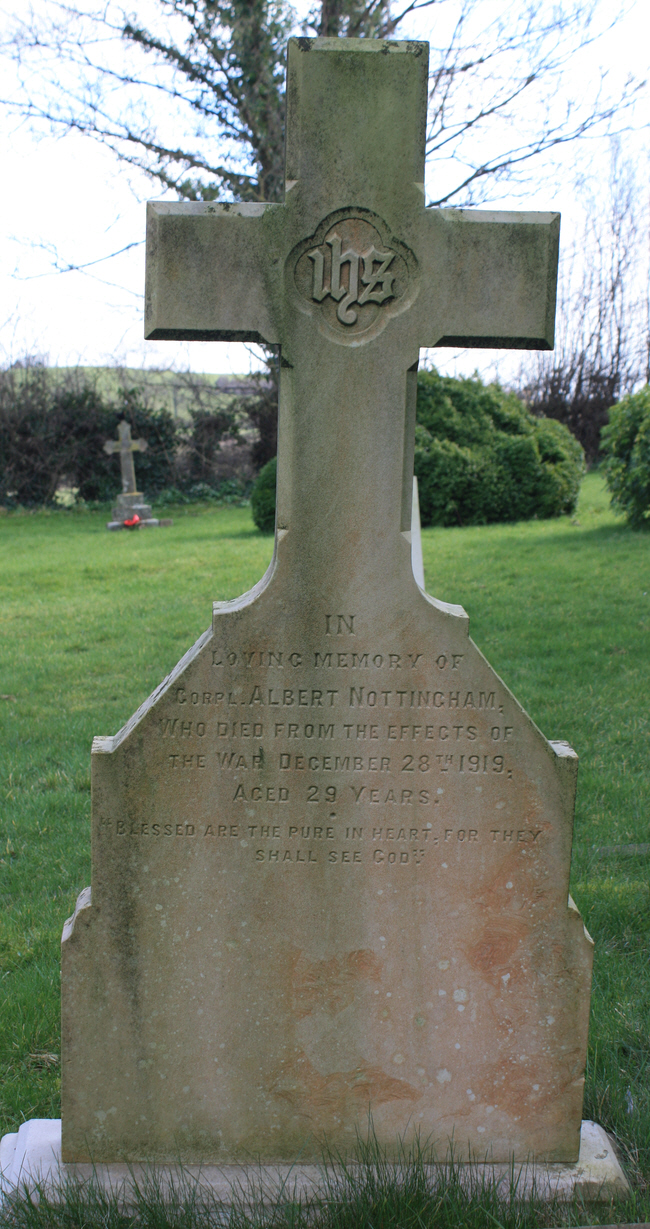 "Died from the effects of the war".
---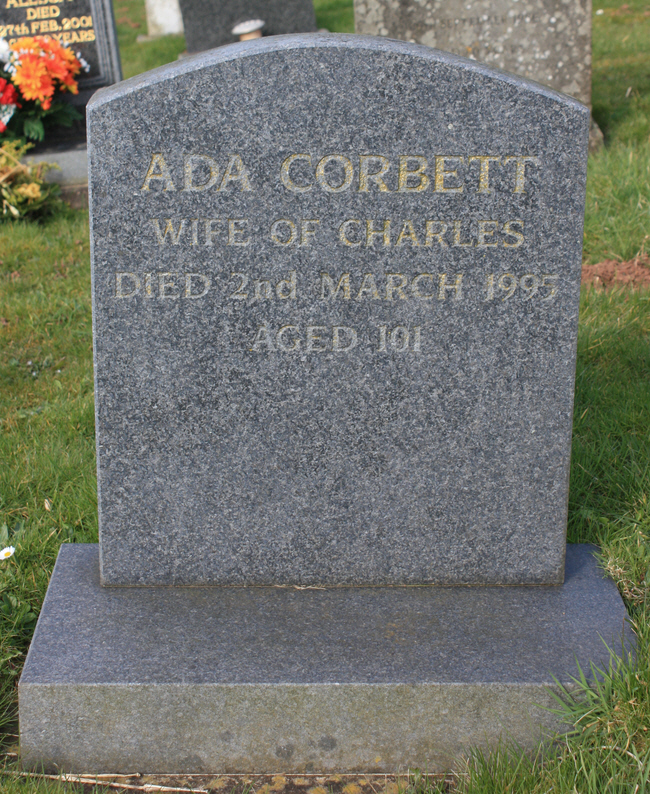 Age 101.
---
Age 104.
---
Martin Nicholson - Shropshire, United Kingdom.
This page was last updated on March 10th 2014.