Martin Nicholson's Cemetery Project
St Michael, Stretton en le Field, Leicestershire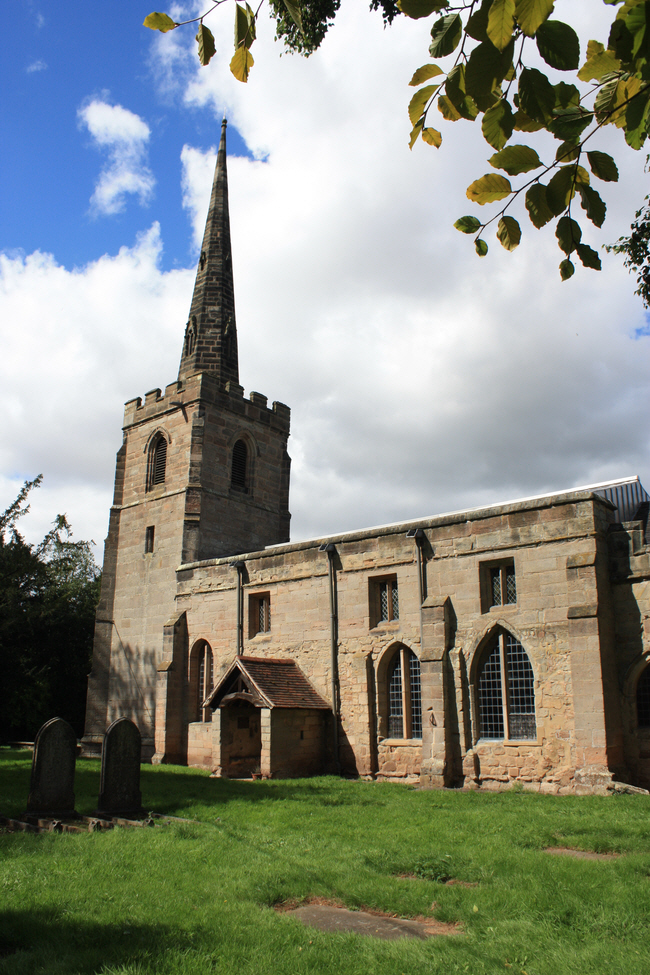 The village's church, St Michael's, was constructed in the 14th century in an elevated position in the village; although it is currently redundant and not used for regular services, it remains a consecrated building: it is Grade II* Listed and is maintained by the Churches Conservation Trust. It is considered historically valuable as (with the exception of new box pews in the 18th century) the church has remained almost unchanged since medieval times.
---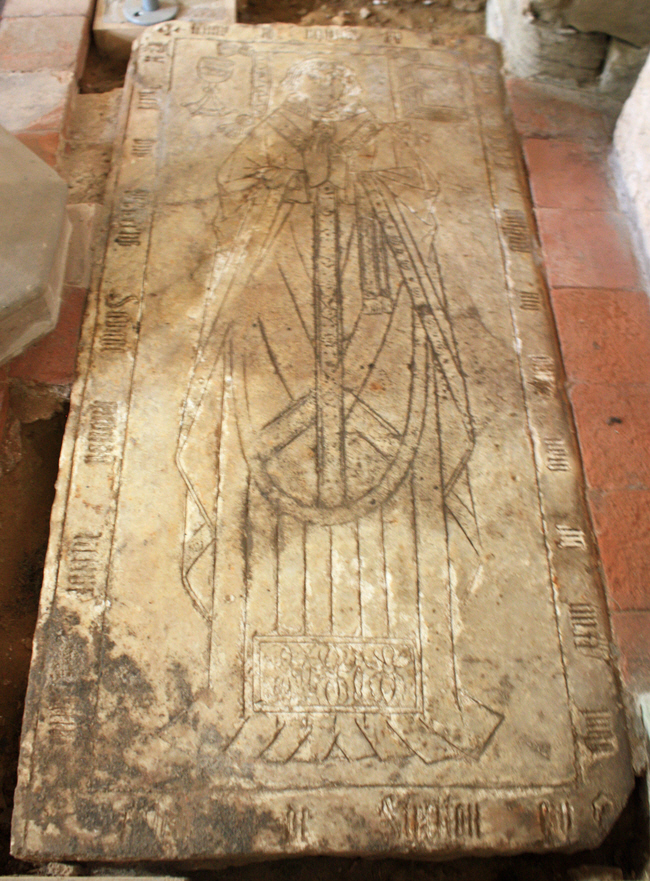 The slab on the floor shows a priest and it is probably Walter Savage who died in 1518.
---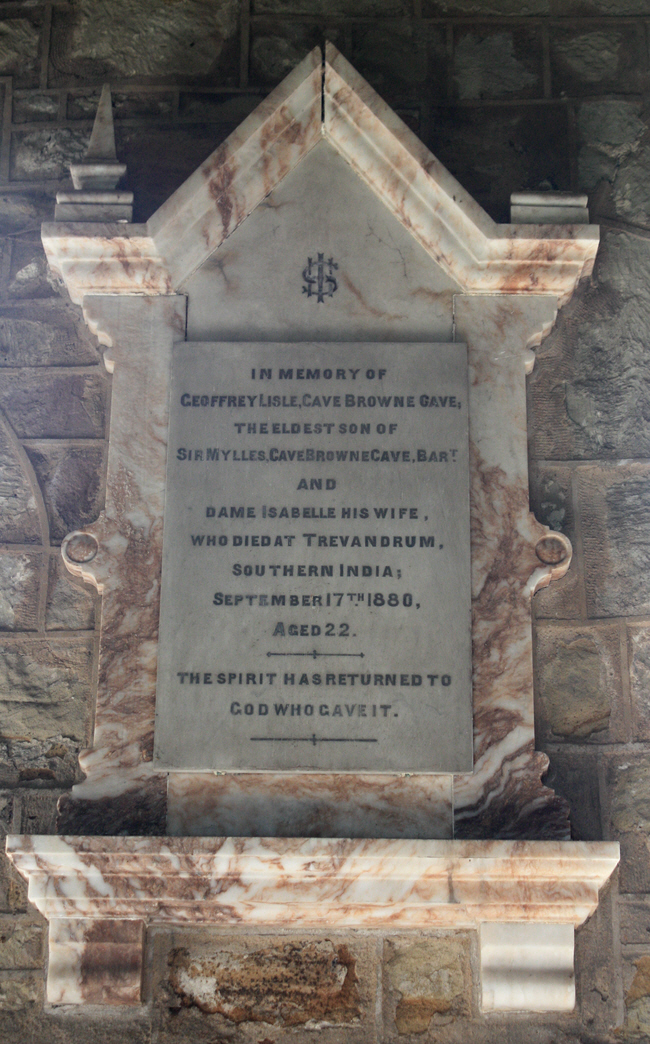 "The spirit has returned to God who gave it".
---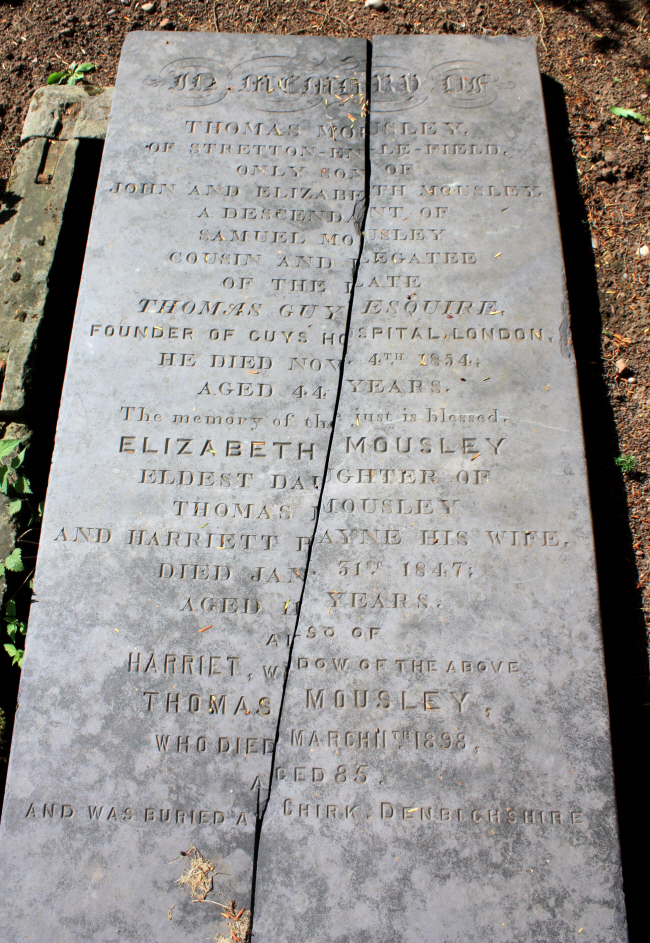 Thomas Guy was the founder of Guy's Hospital in London.
---
Claire Christine Nicholson and Martin Piers Nicholson - Ticklerton (Shropshire) and Daventry (Northhamptonshire), United Kingdom.
This page was last updated on September 8th 2016